--------------------------------------------------------------------------------
* We resell this limited edition doll because we found one clothes set of this doll when we clear storehouse.
We make 20 clothes set only when we develop this limited edition doll.
So we do not sell more than 20 dolls to this limited edition doll, seeking your kind understanding.
--------------------------------------------------------------------------------
* Dollpire - Ash Pathos : Victor Lou - LE 20
When you cry, drops of blood are scattered like pomegranate grains on the street.
When you left me with cold eyes
I couldn't catch your hands because i know that our relationship has been broken.
I stook on the street and thought for a long time.
Why did you leave me.
Like a midsummer night's dream, your place is filled with cold air.
It's like being trapped in a big ice box
My body is freezing
Despair that gradually turns red on my fingertips.
* Included: Victor Lou head(make up, white skin), Glamor model doll body(assembled, hands blushed),
Glass eyes, Wig, Costume set, Box, 2 cushions, Warranty
* Costume Set: Blouse, Belt, Pants, Warmer, Cape, Muffler, Shoes
* Notice: We dye color to the lace and vest by hands.
Blood stain is also painted, so it is hard to remove the blood stain after washing it.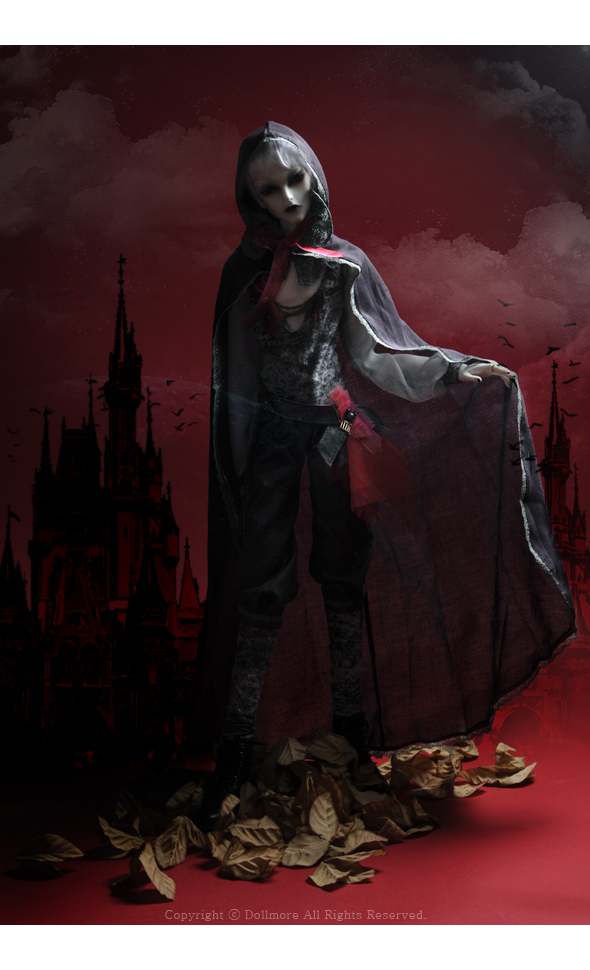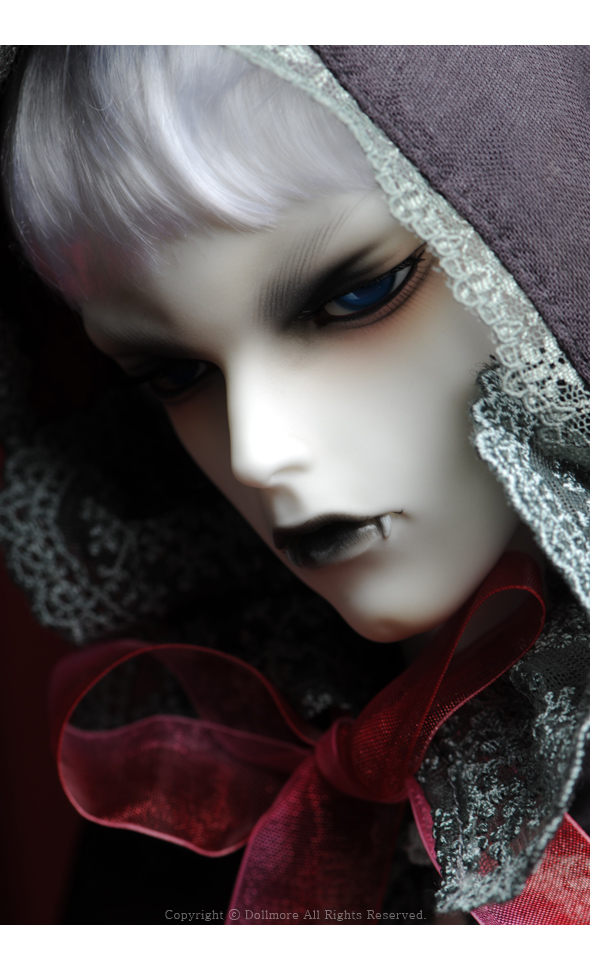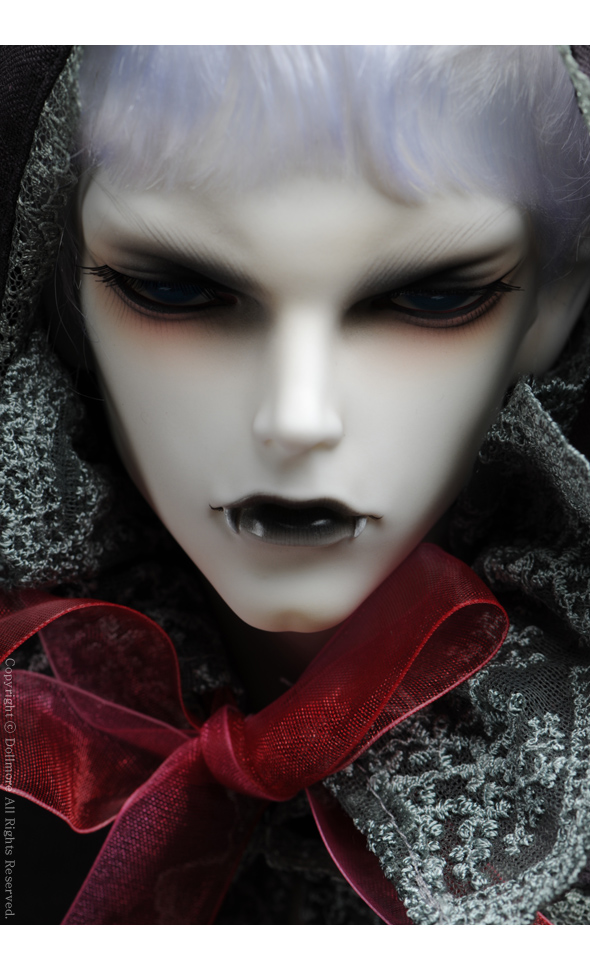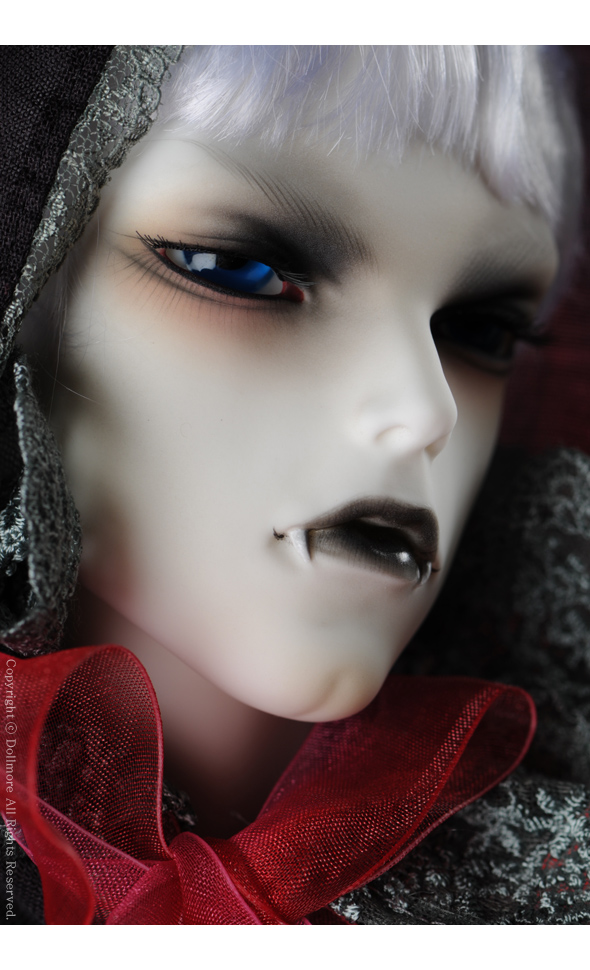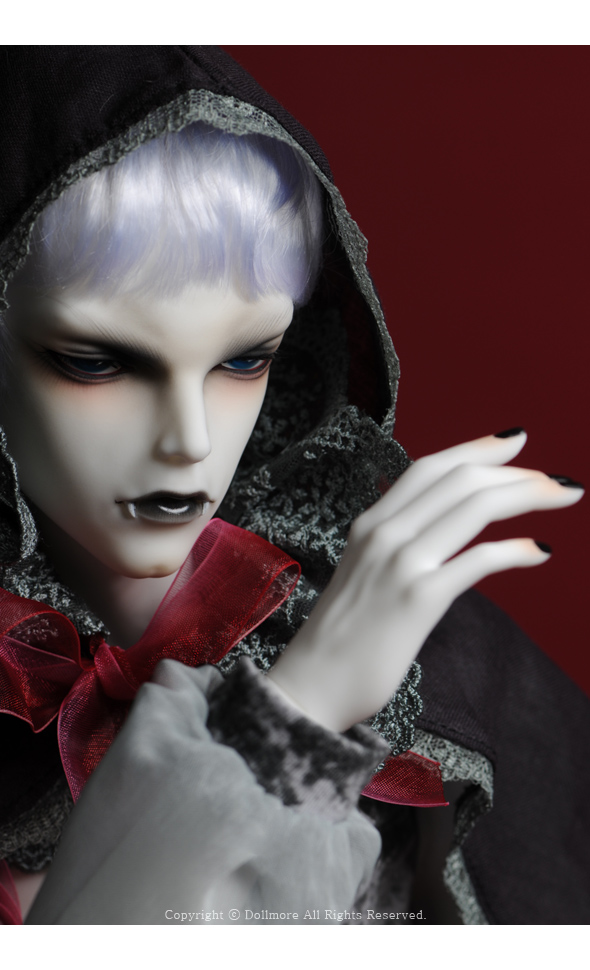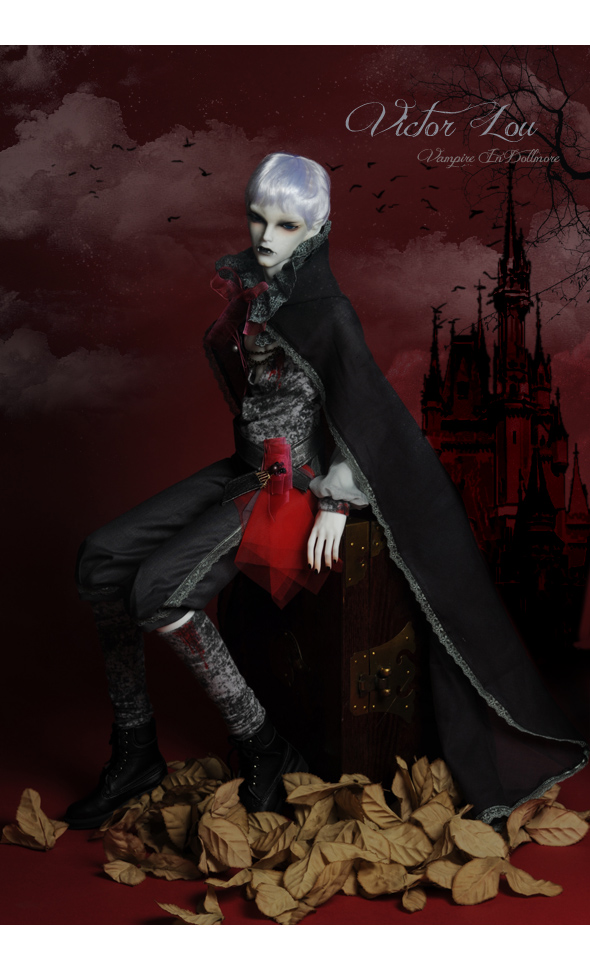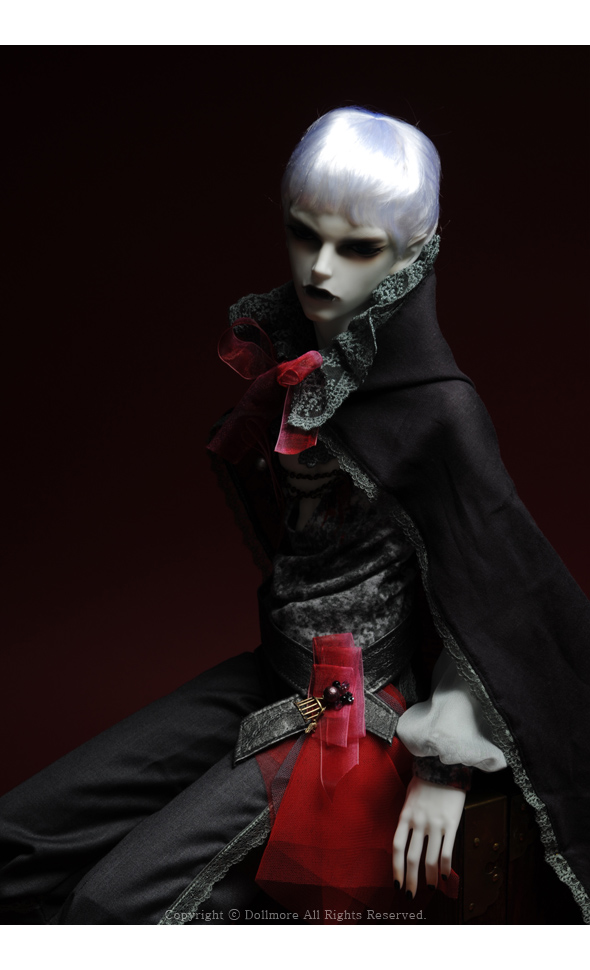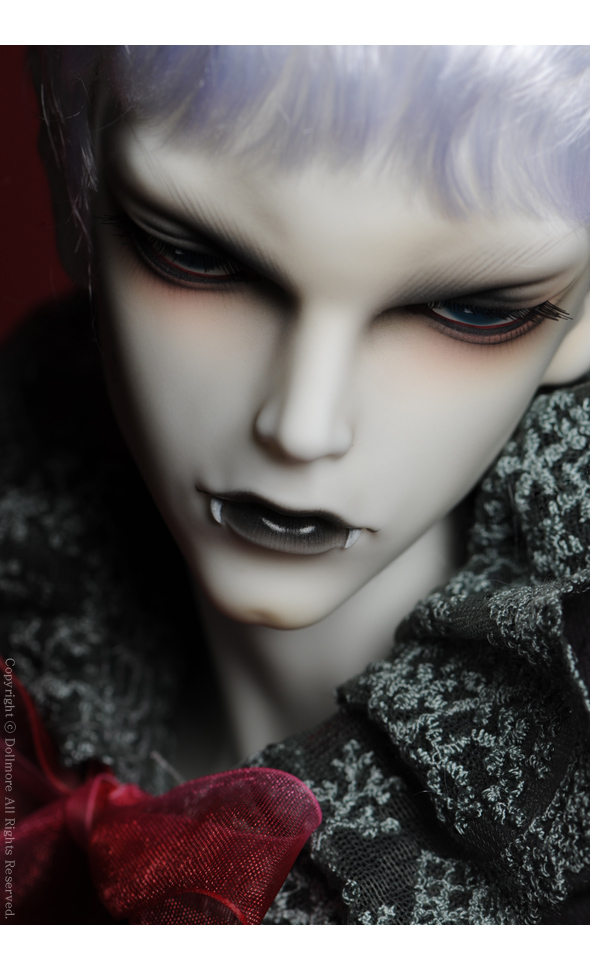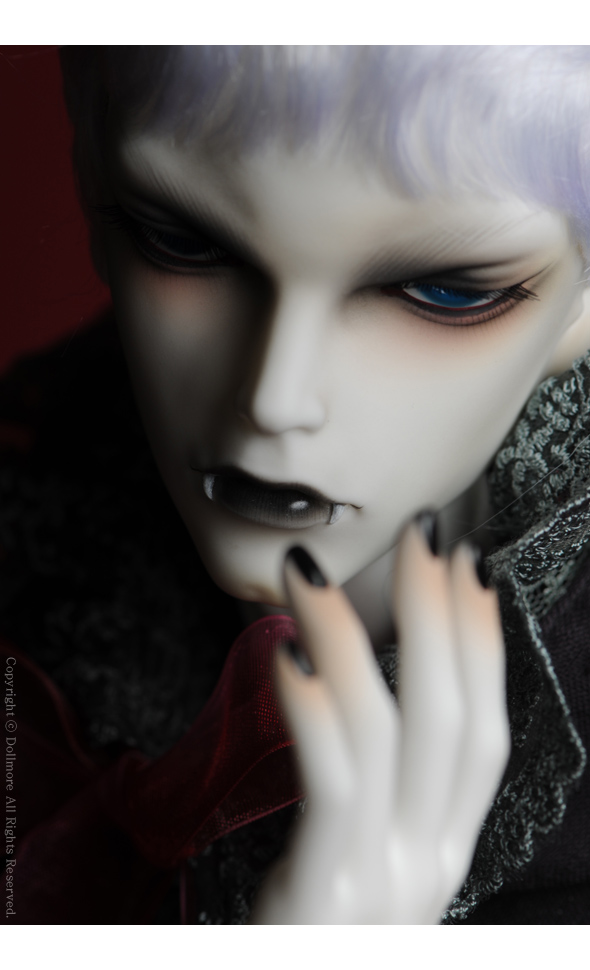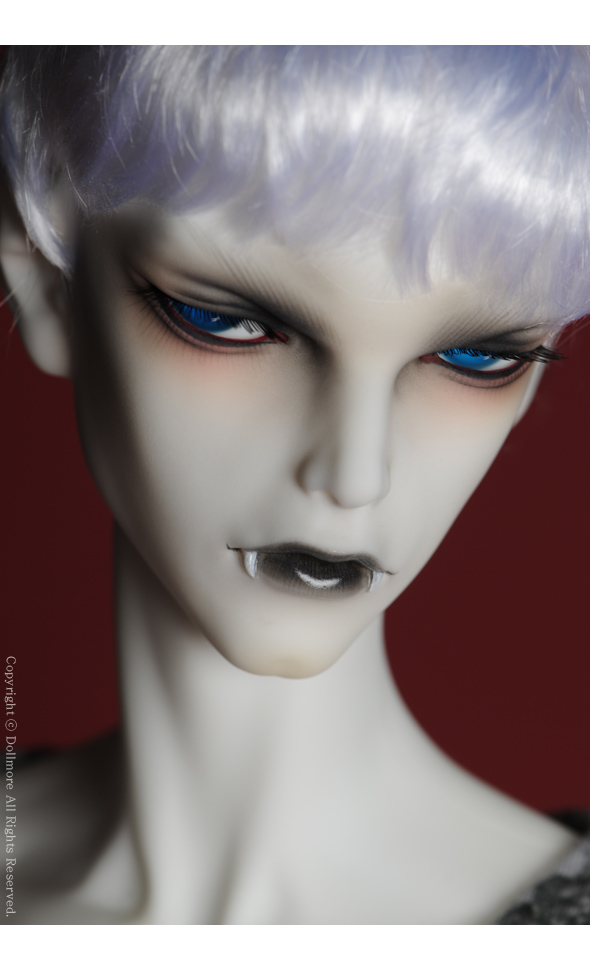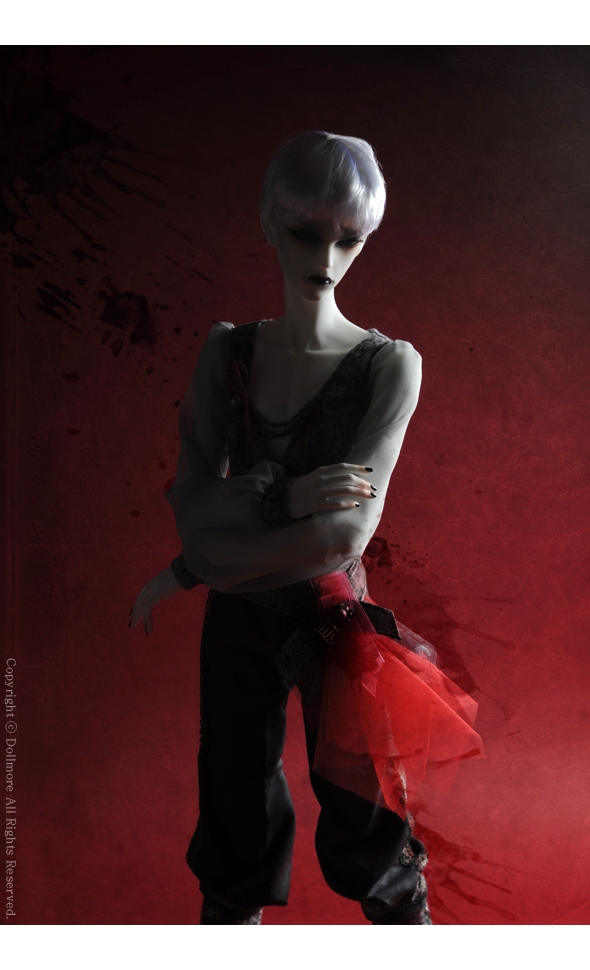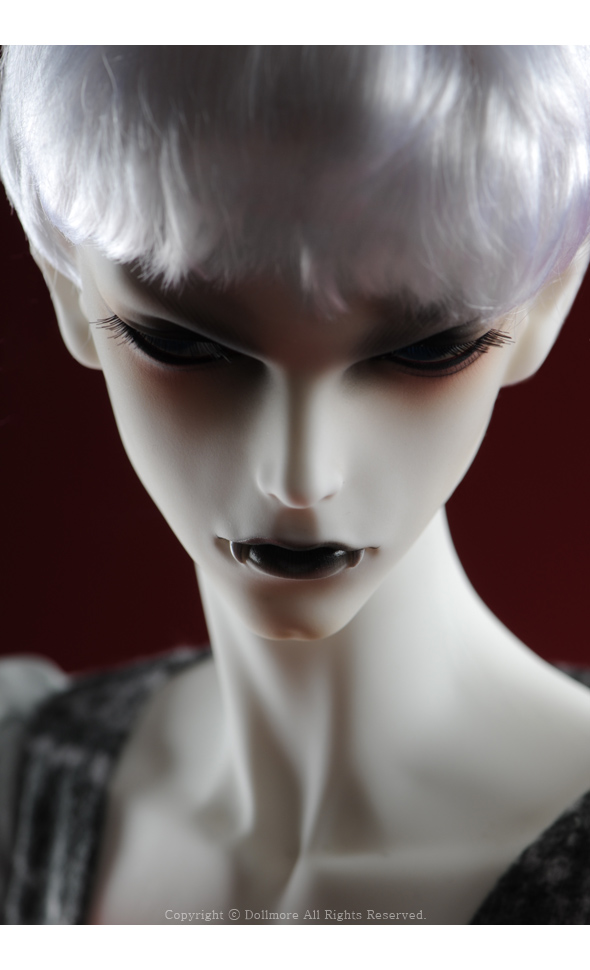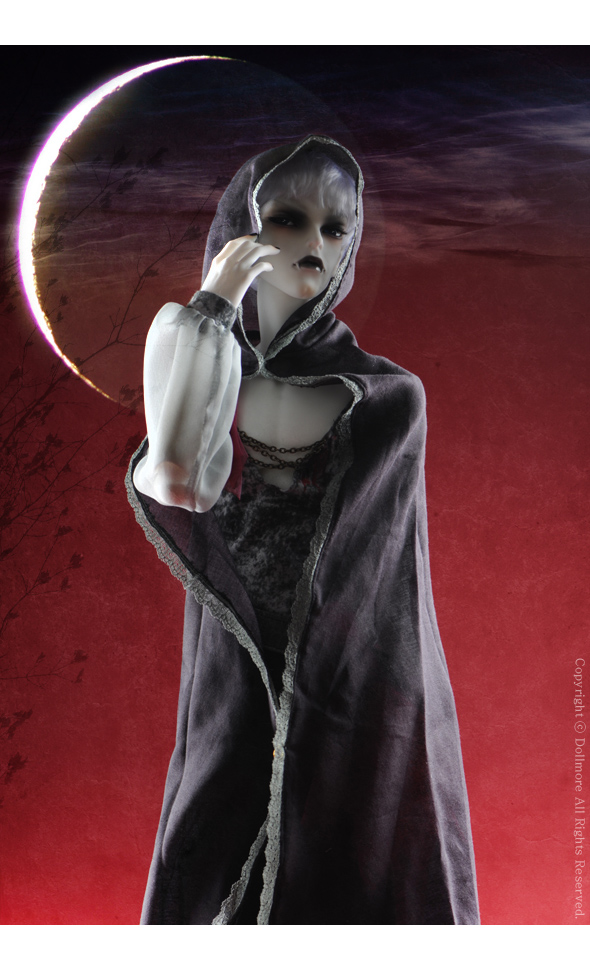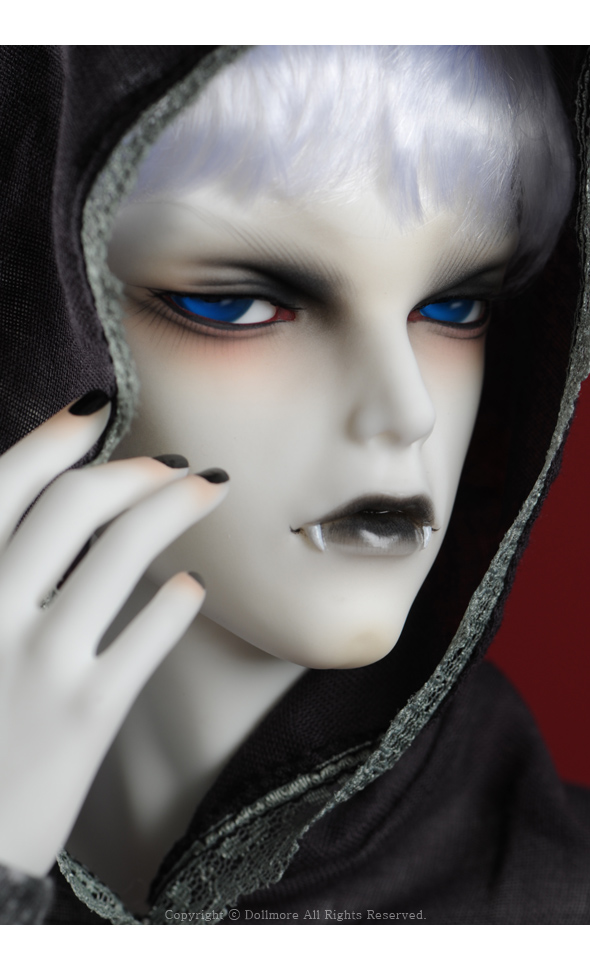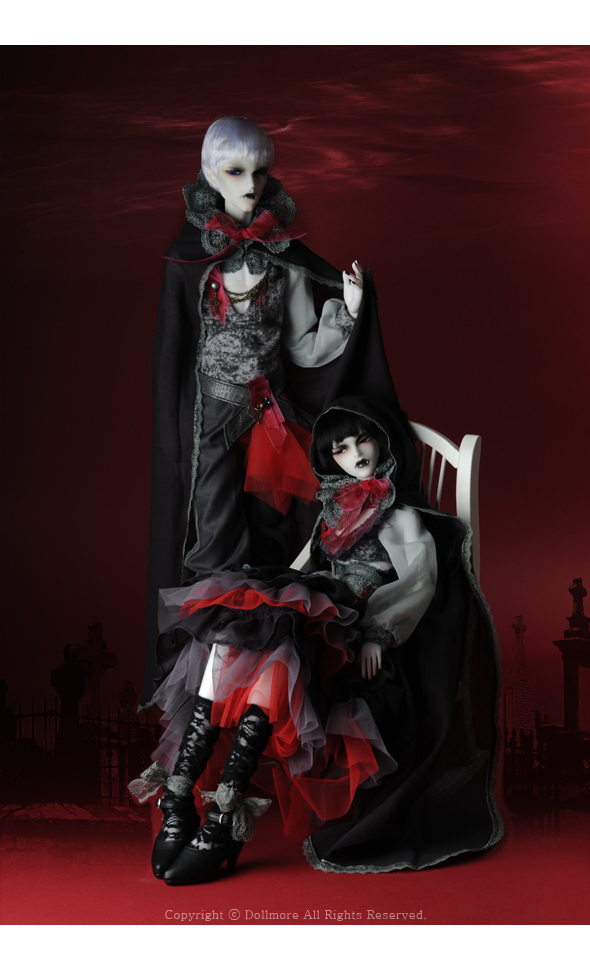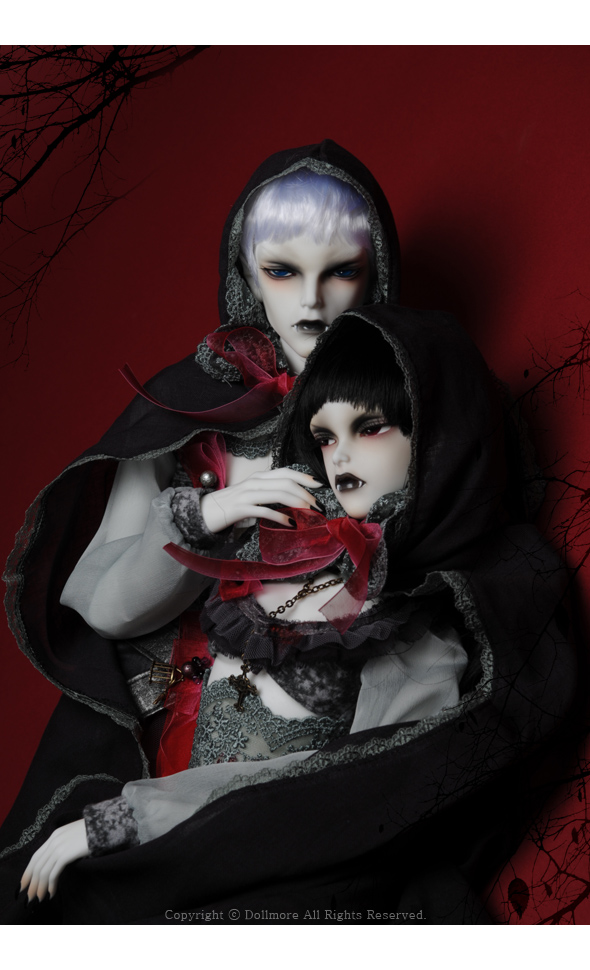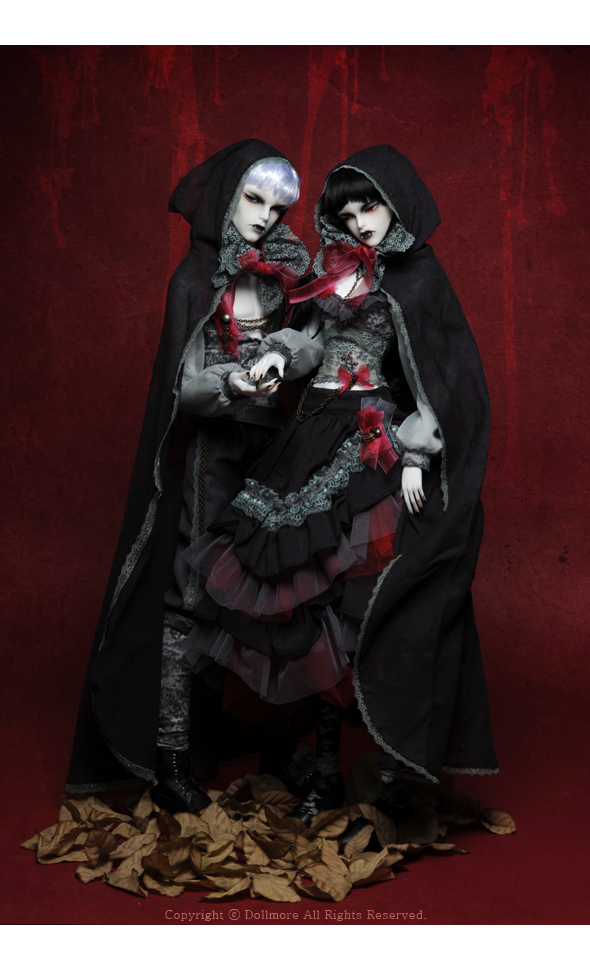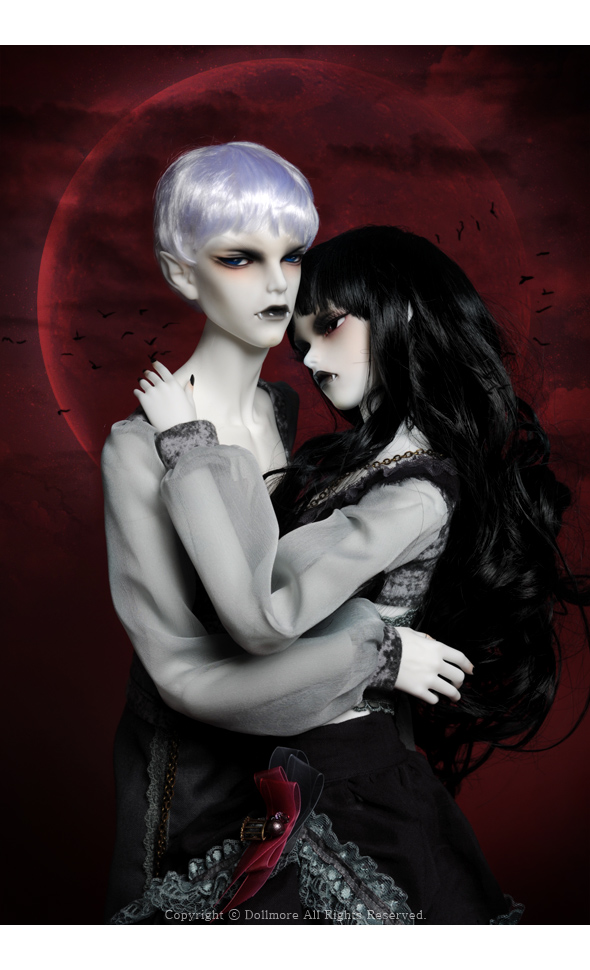 *For information about order and shipping
- As based on 'Production after order' system, your order can't be canceled, after paying.
- The shipping date may be delayed a little more on hand-made work. Seek your understanding.
- In general, It takes about 1-2 months from the date of your payment.

==> Dollpire - Victor Lou Size
1. Tall : 71cm
2. Body length not include a head : 64cm
3. Length from hip to knee : 20cm
4. Length from knee to calf : 21cm
5. Circumference of neck : 11.5cm
6. Width of shoulders : 11.5cm
7. Circumference of chest : 29.5cm
8. Circumference of waist : 22cm
9. Circumference of hips : 26cm
10. Circumference of Wrist : 7cm
11. Length from shoulder to wrist includes a wrist ball : 23cm
12. Circumference of ankle : 9cm
13. Length from hip to Heel : 43cm
14. Length of Foot size : 10cm
* Notice: Eyes will be shipped based on random condition. If you want to specify eyes, leave note in the order page.=))
Body in this listing including body blushing, if you want to add body blushing, leave note in the order page and pay for additional body blushing fee.
It shipped with make up condition as the face in the photo.
* Compatible SIZE
- Outfit: Model doll Male sized outfits fit well on Glamor Model Doll
but In the case of Jacket, the sleeves are a little short. please request the custom-made.
- Wig: 8-9 inches wigs fit well.
- Shoes: some shoes of Model doll male sized ones fit tightly.

* Payment method
1. Paypal - Dollmore will send you a invoice via paypal. (help@dollmore.net/necking@dollmore.com)
2. Eximbay (direct credit card payment)
3. Bank transfer.
- Bank name: Korea first Bank
- Account: 431-20-243375
- Recipient: lee eun young)
- Bank tel: 82- 2- 521- 9252
- Bank address : KOREA FIRST BANK 1675-1
Seochodong Seochogu Seoul 137-070 Korea
Gyodaeyeok Br.
- SWT code : SCBLKRSE
* Layaway Terms
You may complete your order with a memo of your preferred layaway terms in your order page without payment.
Then we will send monthly invoice for you based on your layaway terms.
You may remind us to send monthly paypal invoice when you are ready to pay for your next payment.:))
In the case of doll, you can't cancel your order. Also, the initial deposit is not refundable.
Therefore, please consider very carefully before deciding to buy.