* Notice: This is one of the pre-order item. If you buy it, we can ship it to you at the early of the August, 2021.
It is a delicate dress made of soft lace.
There is loved race decoration to this dress.
Full inside skirt makes it more beautiful.
This dress is also one of the lined dress.
There is gorgeous decoration on the collar and sleeve of this dress.
When you want to make luxury style to your doll, we suggest wear this dress.
* Included: 1 dress
* Model : Youth Dollmore Eve - Breathtaker Closed Eyes Mio - LE20 (Tall : 57cm == 22.4 inch / Head Over: 7-8 inch)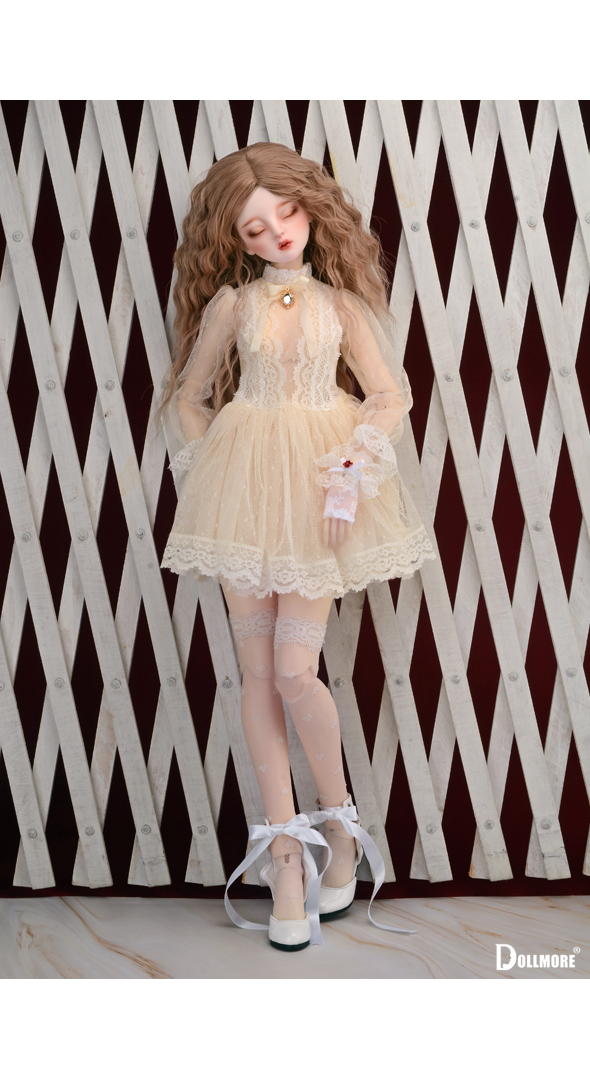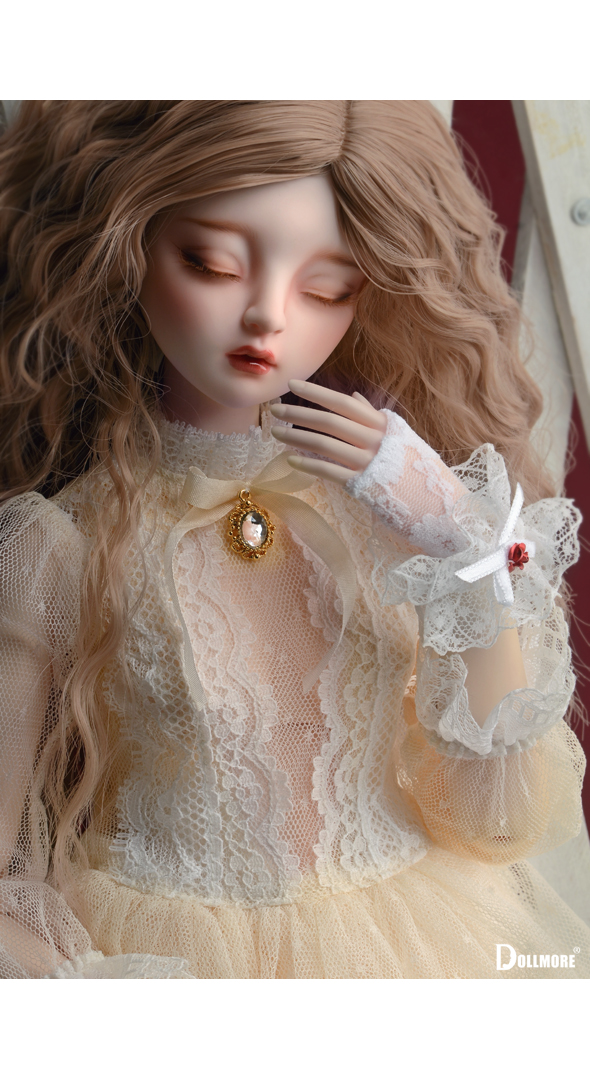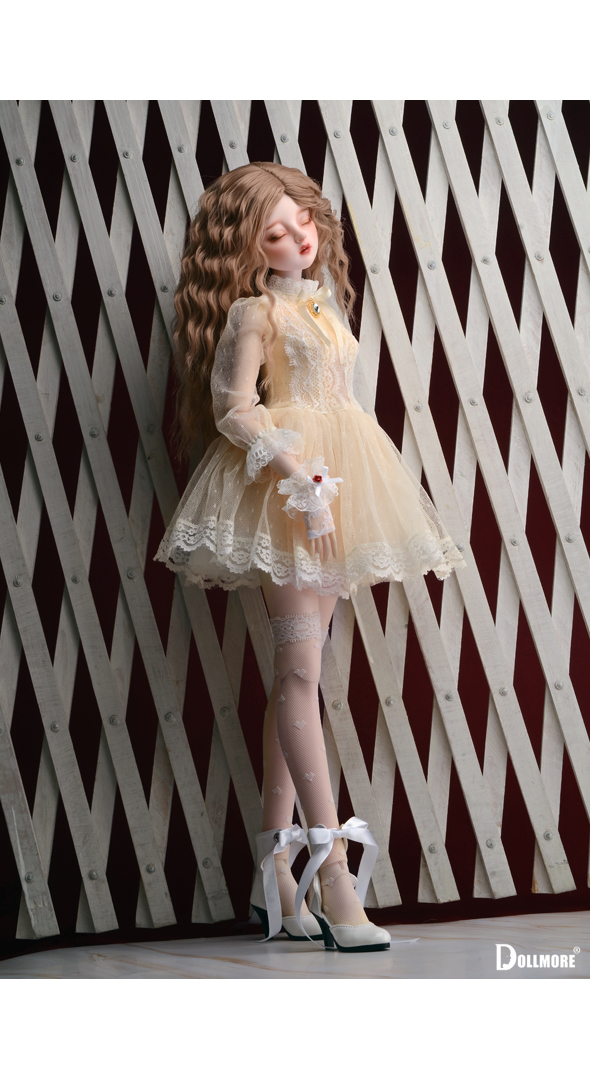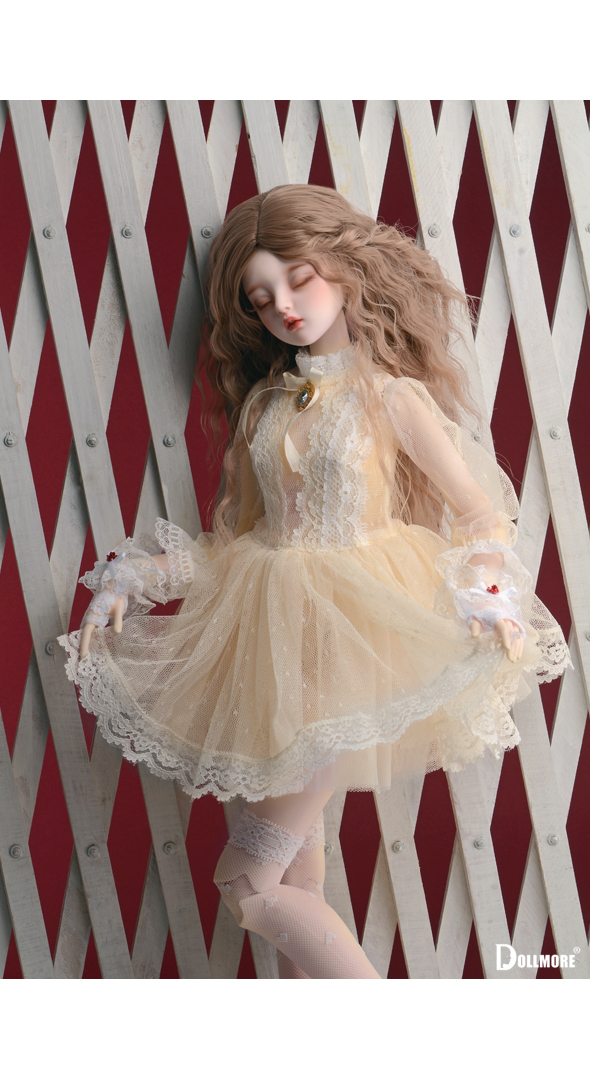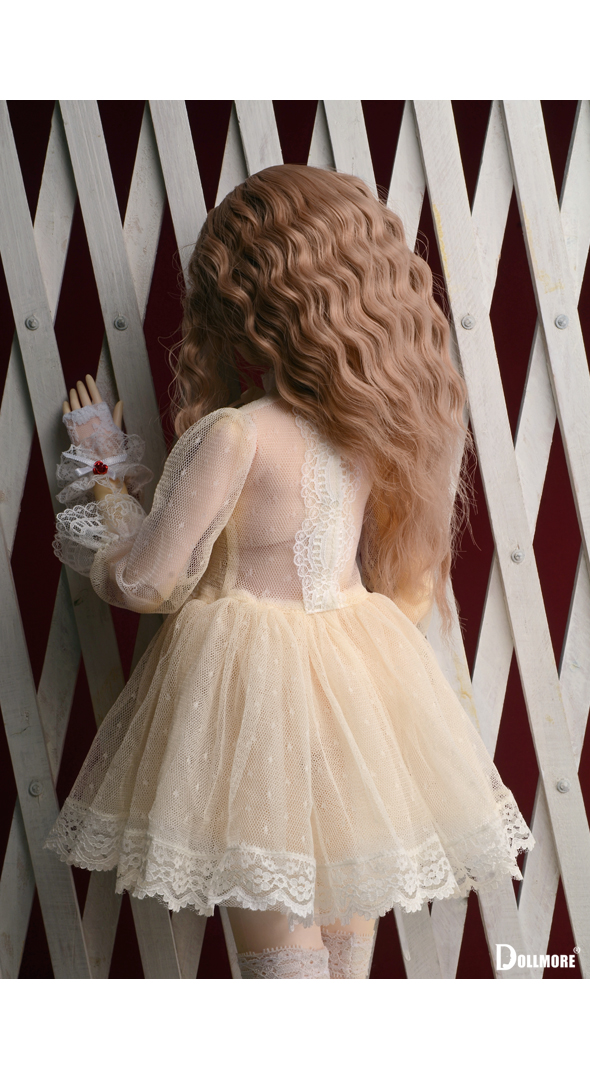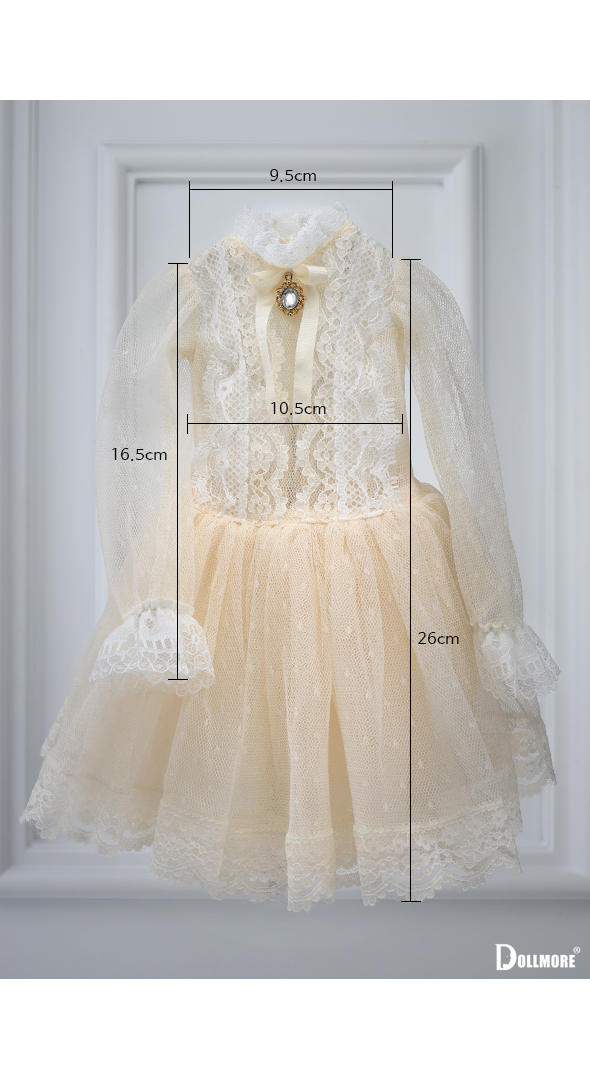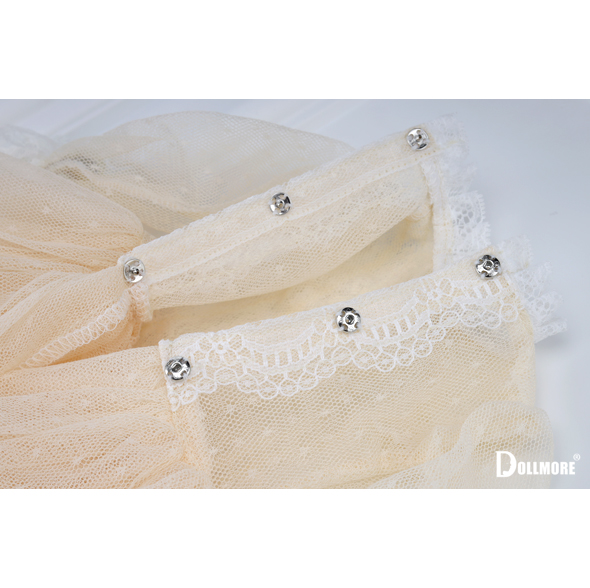 * Style Tip ( following items will not ship together)
- Youth Dollmore Eve - Breathtaker Closed Eyes Mio - LE20
- Model & SD - R&L Cuff Deco Set (White)
- (8-9) TI Soba Long Wig (L Brown)
- SD - Heart Ami Band Stocking (White)
- SD (high heels) Shoes - Eternel Shoes (Enamel White)