It is a cute and little bird doll.
Dollmore Kid doll ( MSD) and Dear doll ( YoSD) are able to play this size bird.
To doll owner, it may be used as a bag decoration.
If you fix it with clay, blue teck or double-sided tape, it will be a special
decoration to your doll outfits.
* Included: 1 doll
* Size : Length from head to tail is 7.5 cm
* Model 1: Dollmore Model Girl Lisa Rubik ( Tall : 67.5 cm == 26.6 inch)
* Model 2 : Dollmore Kid Boy Geoul ( Tall : 43.5 cm == 17 inch)
* Model 3: Dollmore Dear Doll Mia ( Tall : 26.5 cm == 10.5 inch)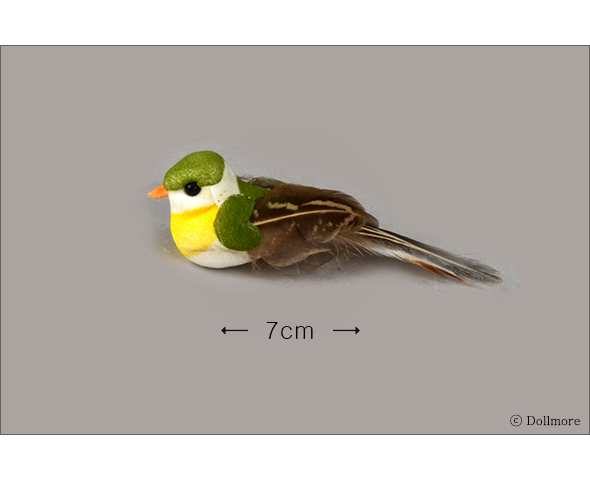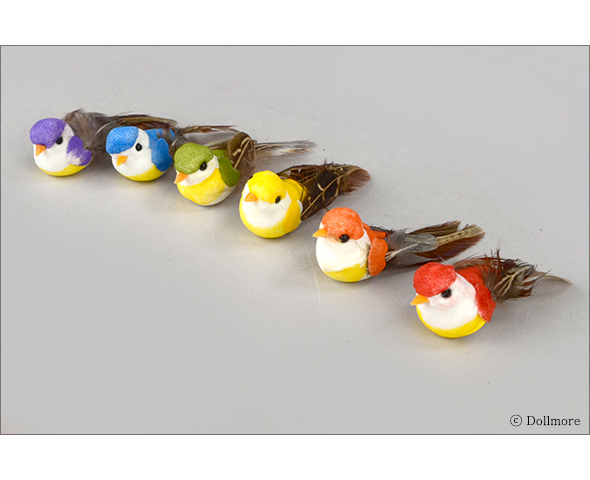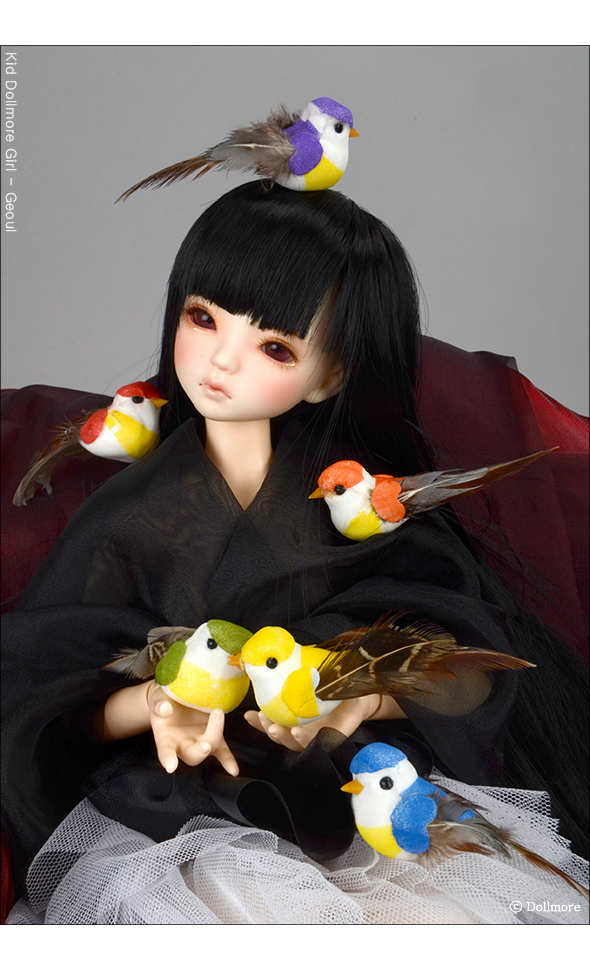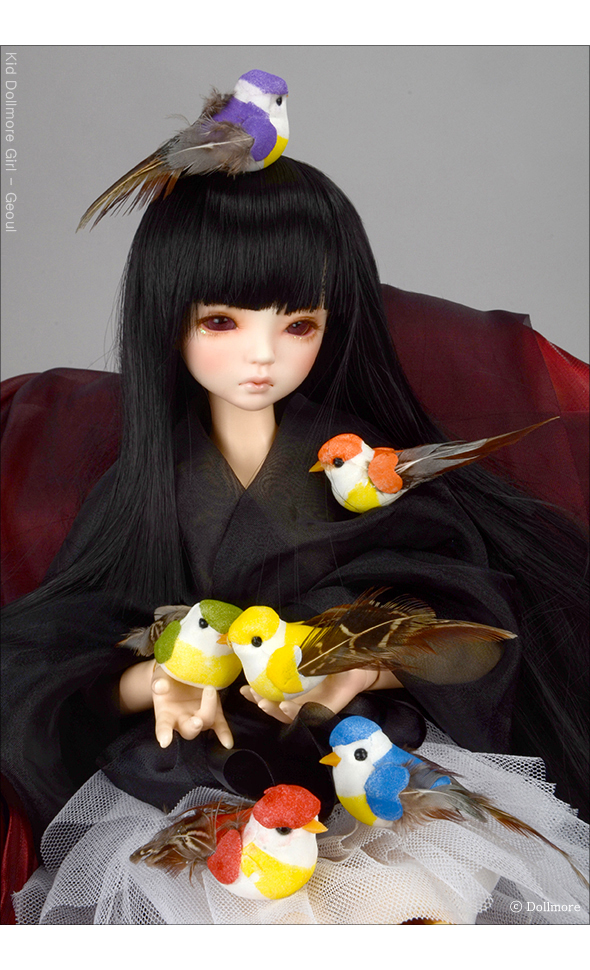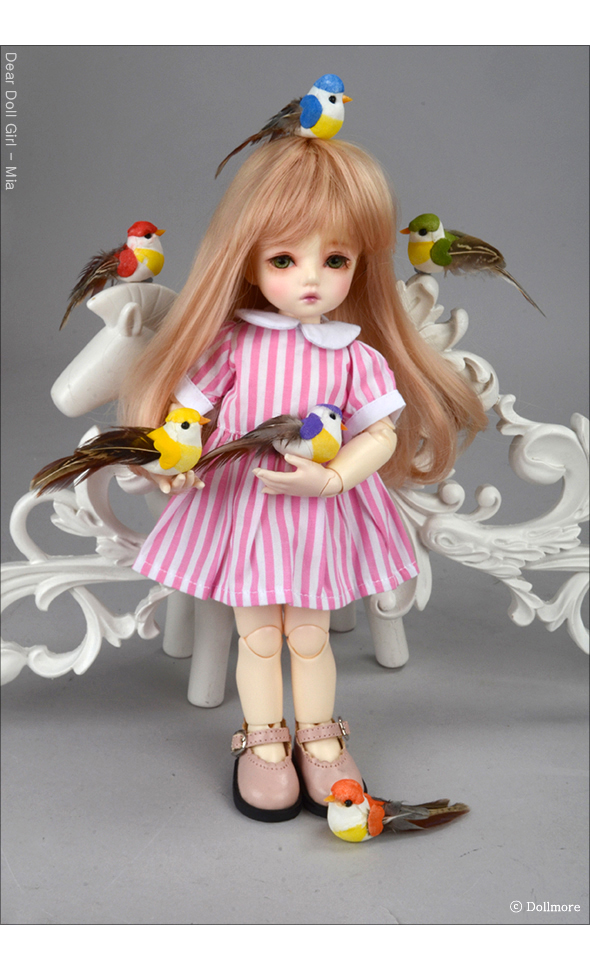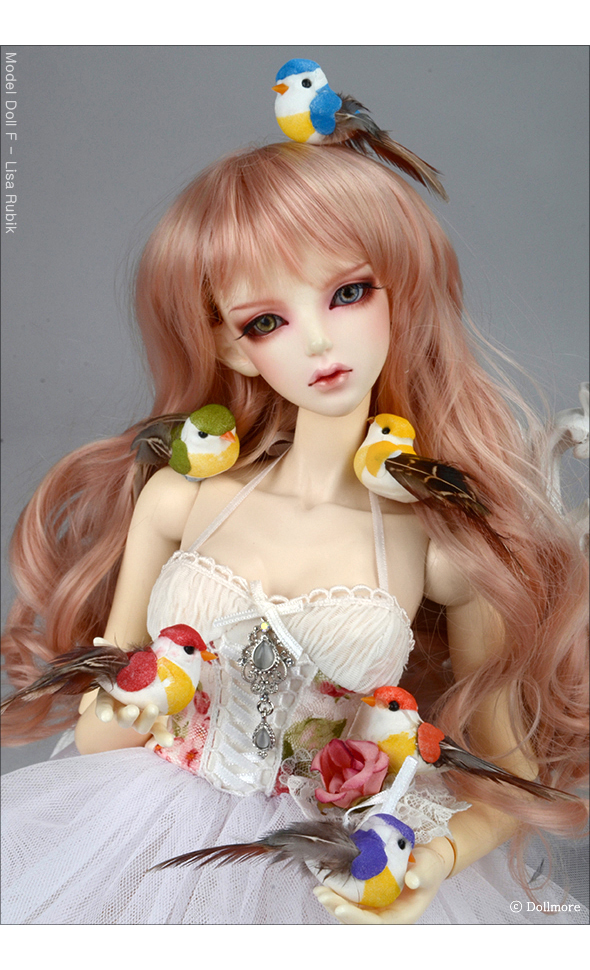 * Notice : It is very small size hand made item that is made of schirofoam.
Some paint has been peeled off or unpainted.
Tail of this bird is also real tail.
So shape of this tail is a little different one by one.
If you do not want to buy low quality item, we suggest you do not buy this bird.