It is a gorgeous and lovely hair ornament.
Rabbit decoration, colorful beads and chains creats luxury image to your doll.
You are able coordinate this hair ornaments with varous clothes.
1/6 scale doll (Dear doll) , 1/4 scale (MSD, Kid doll) ,
1/3 scale (SD, Youth Eve doll) and 26 inch high model doll
are able to wear this hair ornaments.
It is easy to wear it to the wig just though forceps pin of the hair ornaments.
As ornaments of the photos, you are able to make various style using this hair decoration.
* Included: 1 hair ornaments only ( If you want to 2 piece like the photos, please buy 2 piece)
* Size : It fits well to USD, Trinity doll and other dolls together.
* Model 1 : Dollmore Doll F - Lisa Rubik ( Tall : 67 cm == 26 inch, Head Circumference : 8-9 inch)
* Model 2 : Kid Dollmore Girl - Geoul ( Tall : 43 cm == 17 inch, Head Circumference : 7-8 inch)
* Model 3 : Dollmore Dear Doll Mia ( Tall : 26.5 cm == 10 1/2 inch, Head Circumference : 6-7 inch)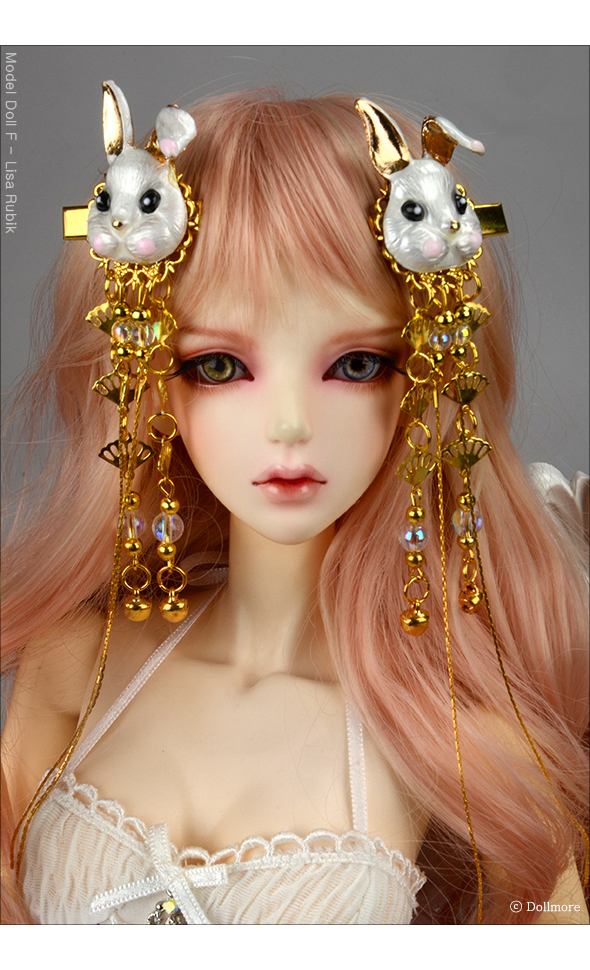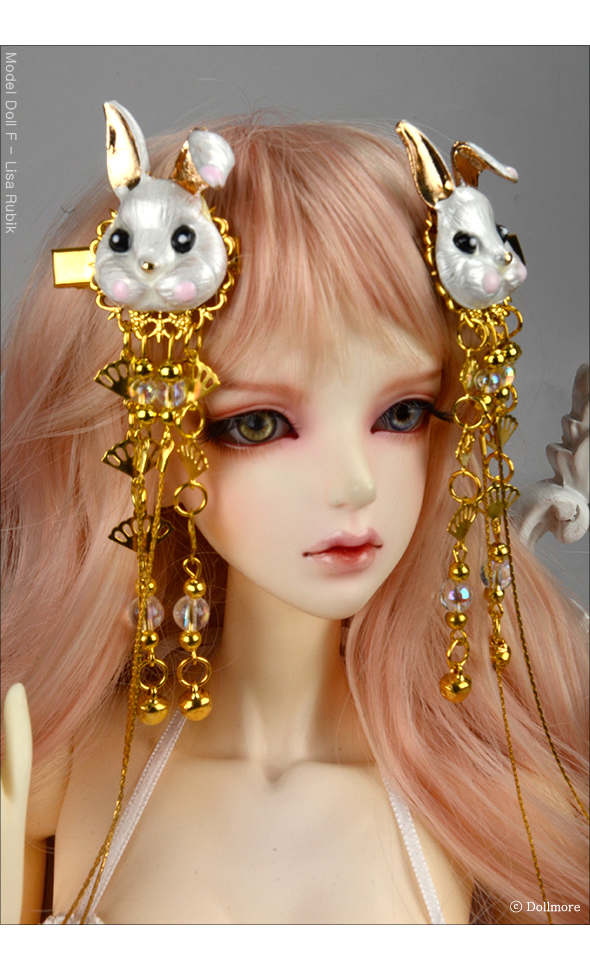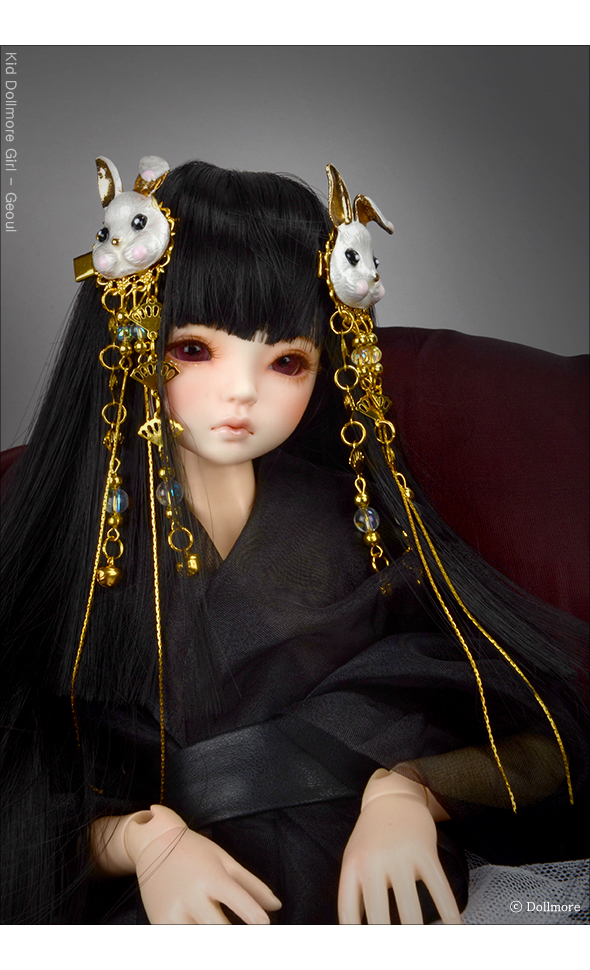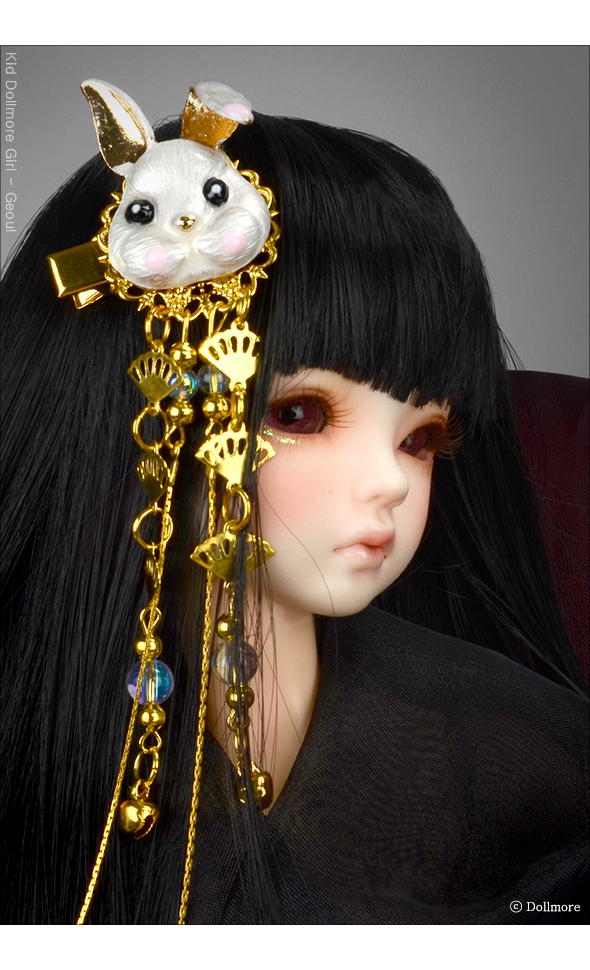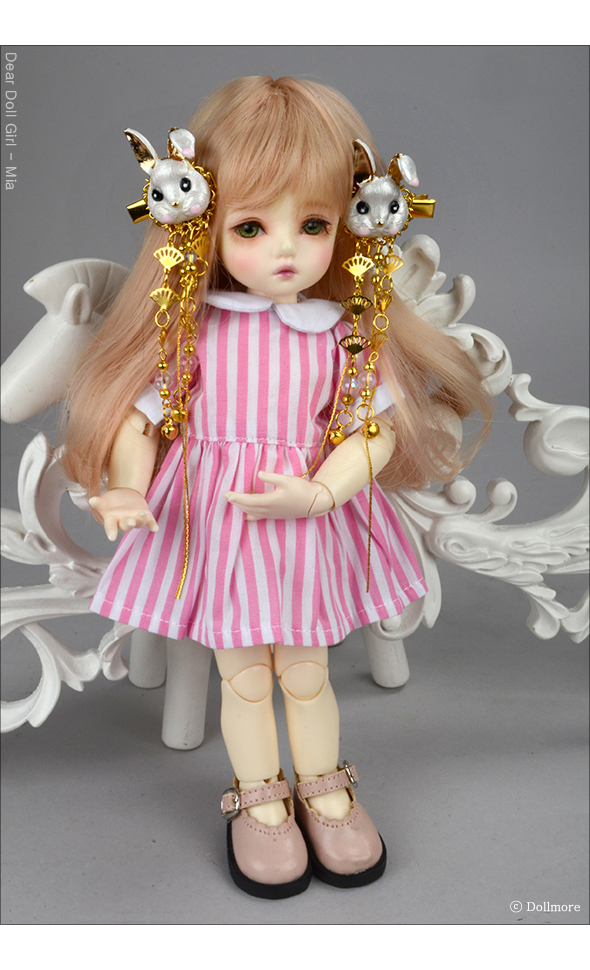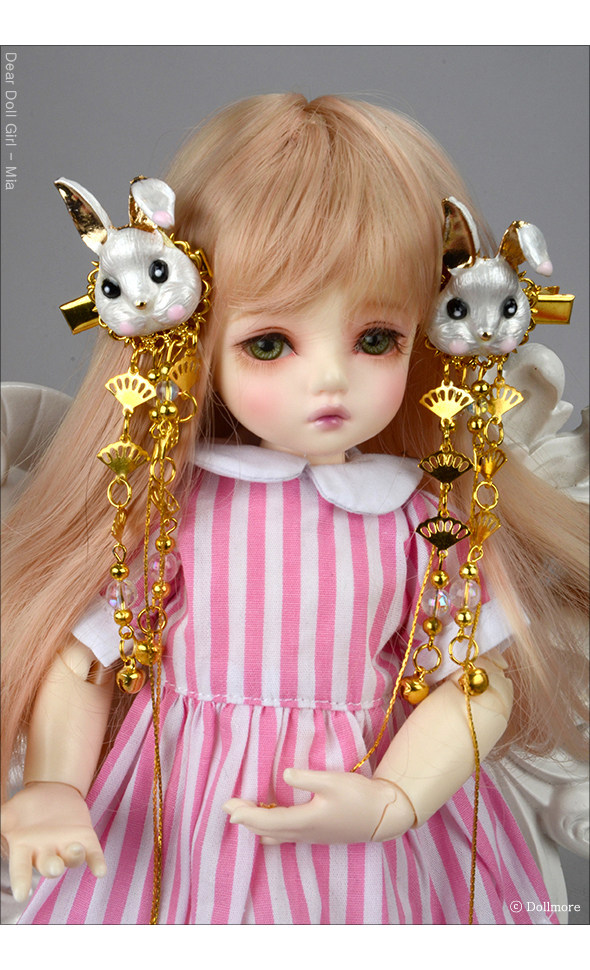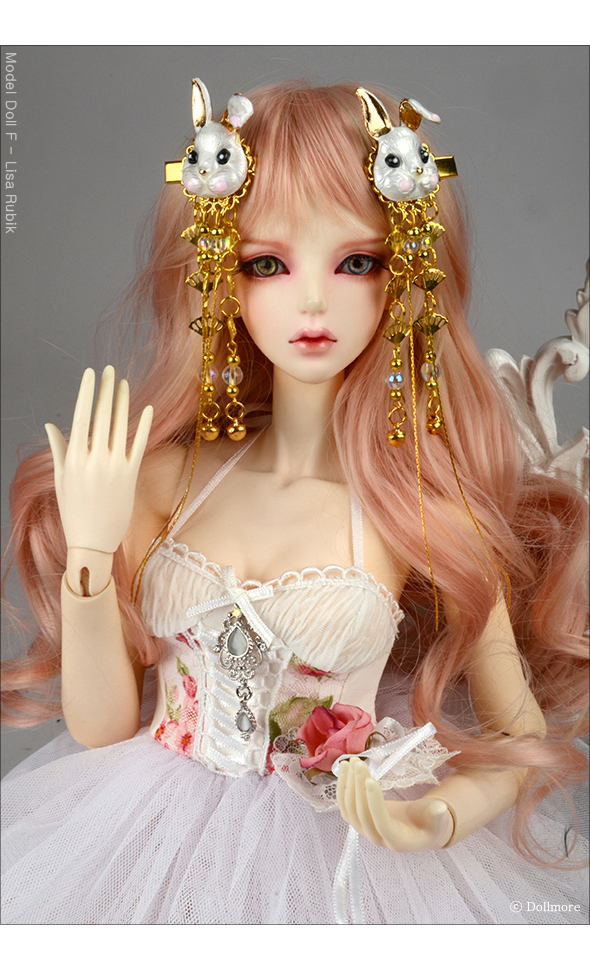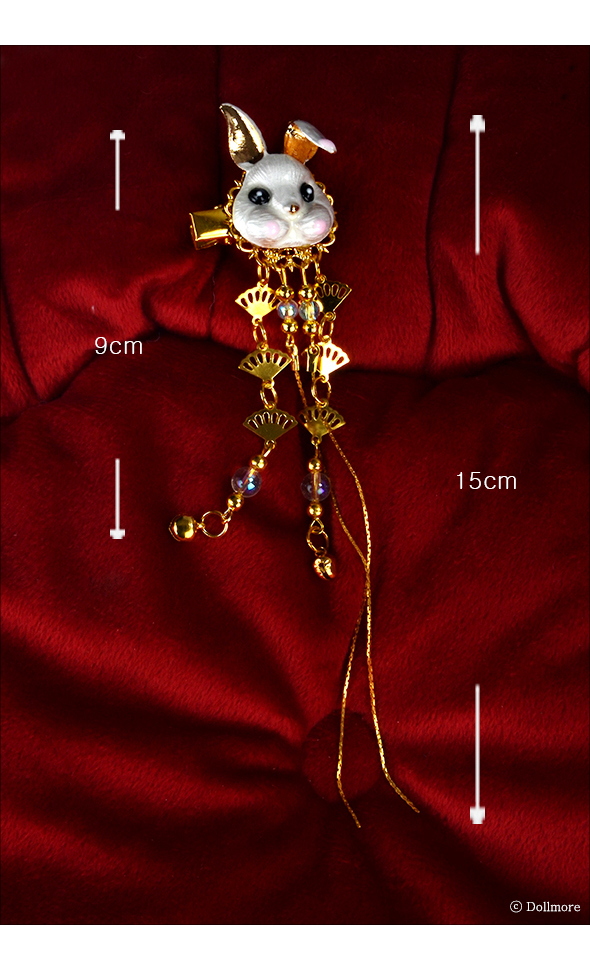 * Notice : This hair ornaments is made by hands.
If we cannot some accessory of this hair ornaments, we will find out another similar accessory to make this hair ornaments.
Doll of the photo will not ship togehter.
Color of this ornaments looks a little different based on monitor condition.