* Flower B Asd Head Deco Pin (Black) - LE 10
It is a fascinating and delicate hair ornament.
Designer connects all beads, chain, lace, flower one by one by hands.
This hair ornaments can be coordinated with various clothes.
Not only front side but also back side of this hair ornaments is colorful and beautiful too.
Dollmore Glamor eve doll (1/3 scale doll) , Model doll (26 inch high), Kids(1/4 scale doll)
are able to wear this hair ornaments.
You can wear it to the doll wig very easily using forceps pin of the hair ornaments.
* Included: 1 pair of hair ornaments ( right and left ornaments)
* Model 1 : Youth Dollmore Eve - Breathtaker Dreaming Mio - LE20 (Tall : 57cm == 22 inch / Head Over : 8-9 inch)
* Model 2 : Model Doll F - Anok Smalls (Tall : 67cm / Head Over : 8-9inch)
* Model 3 : Kid Dollmore Boy - Ha Seol (Tall : 43cm / Head Over : 7-8inch)
* Model 4 : Dear Doll Girl - Mia (Tall : 26.5cm / Head Over : 6-7inch)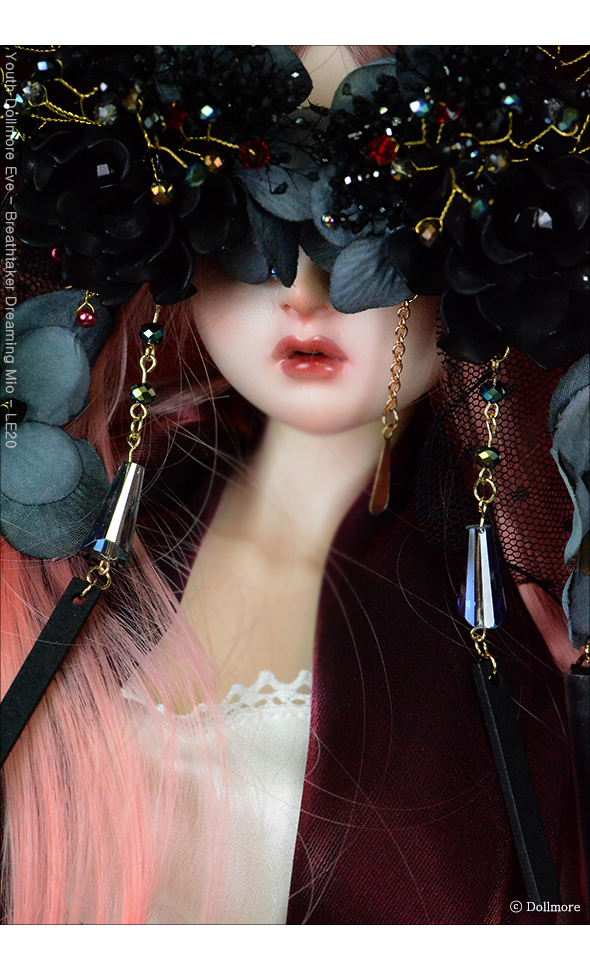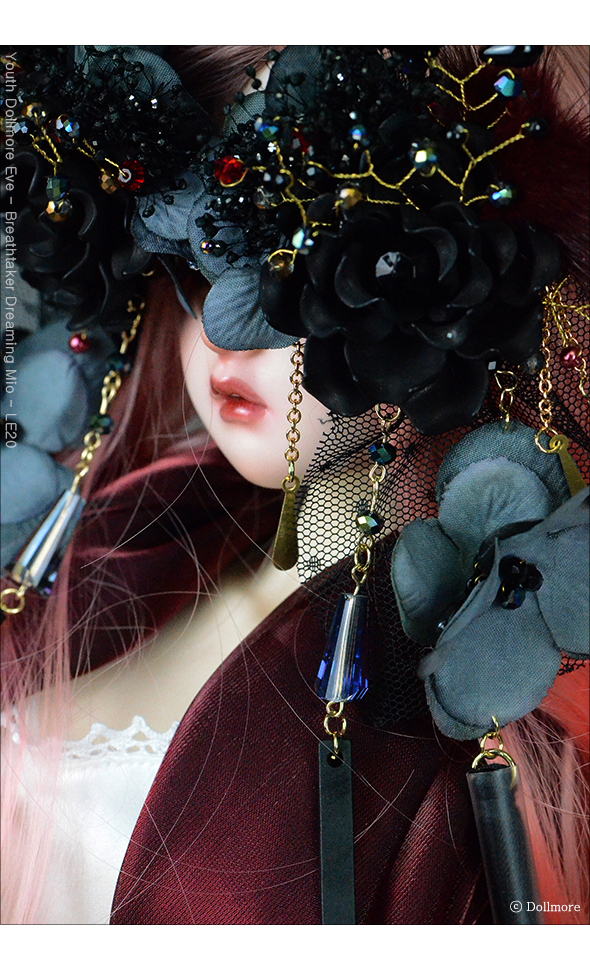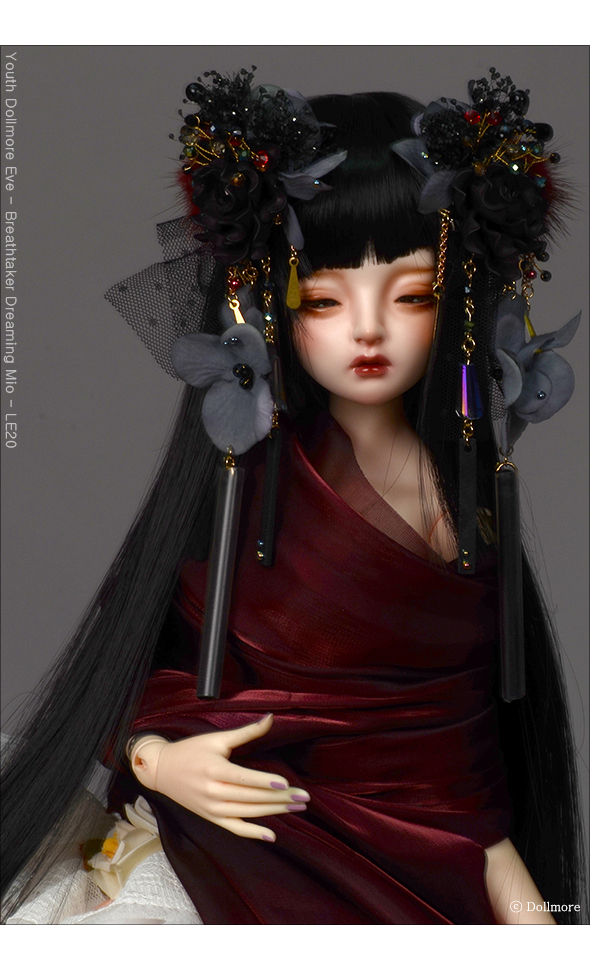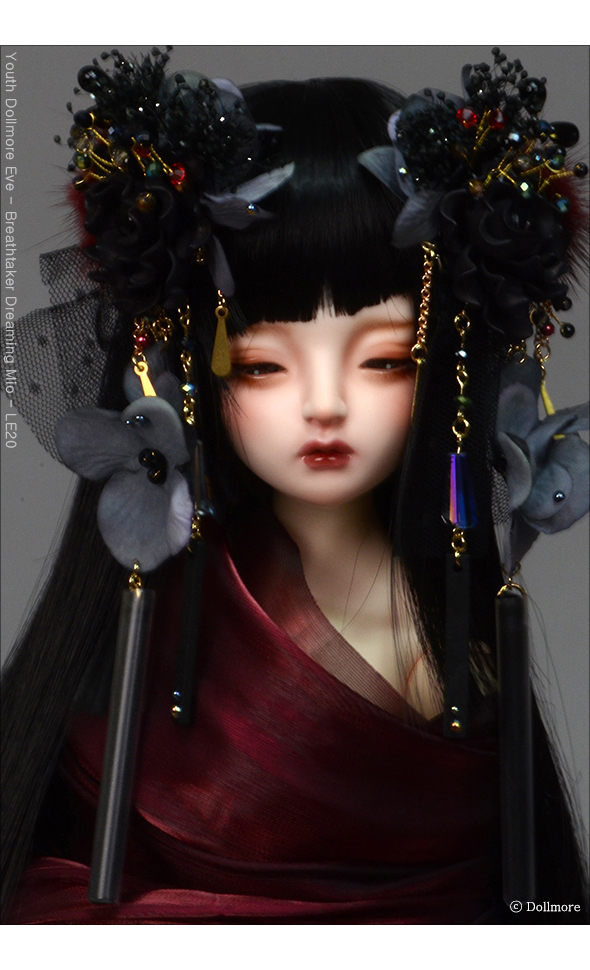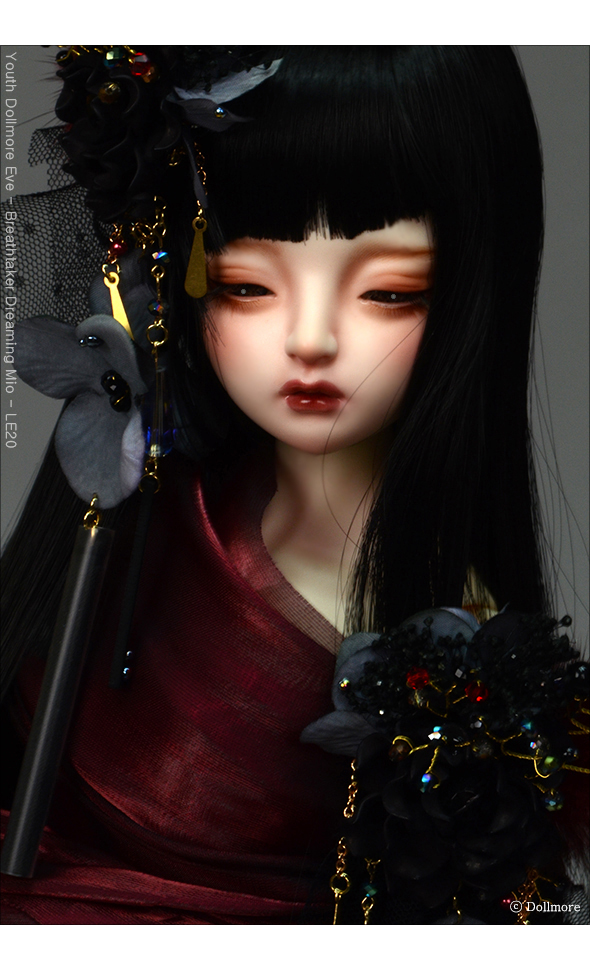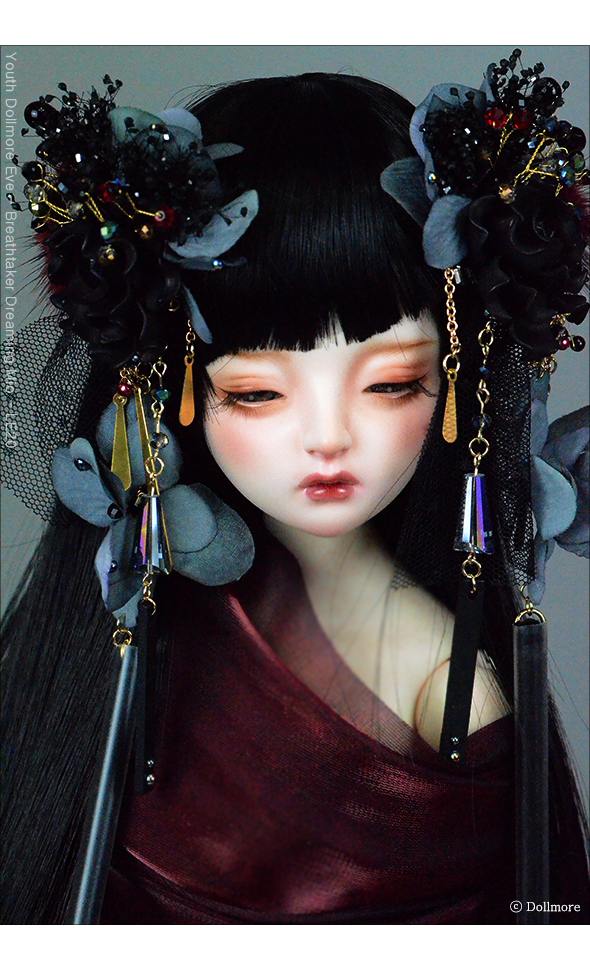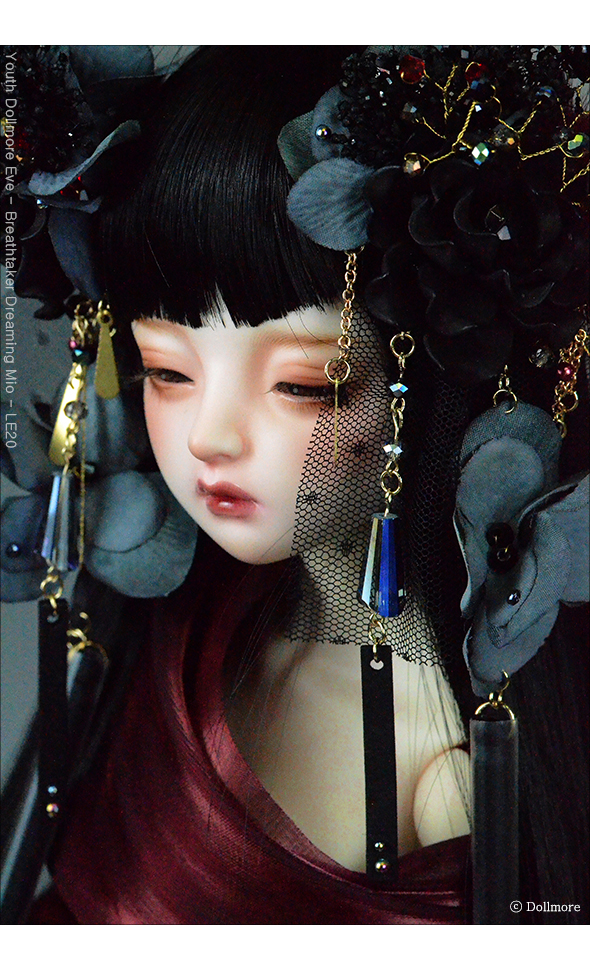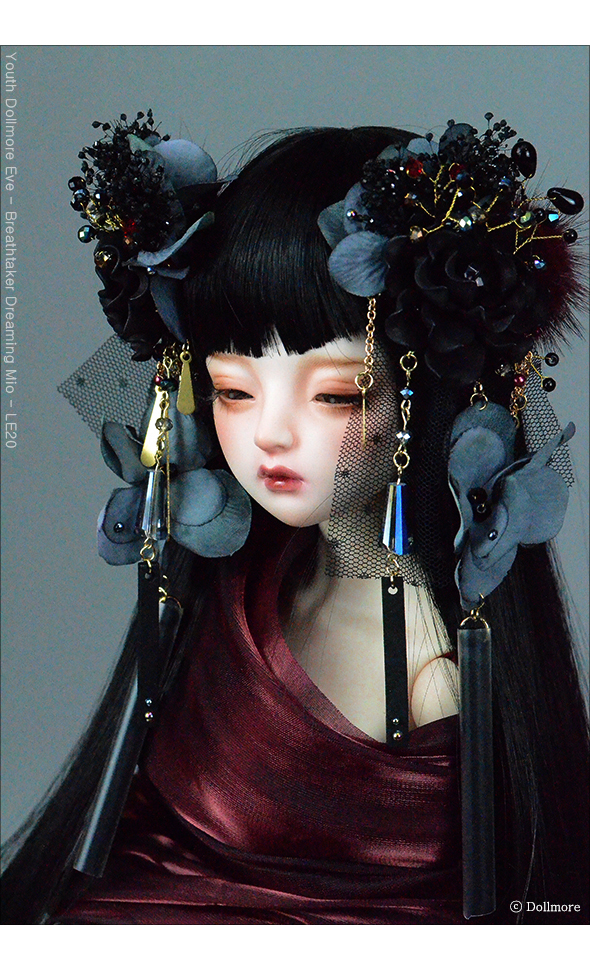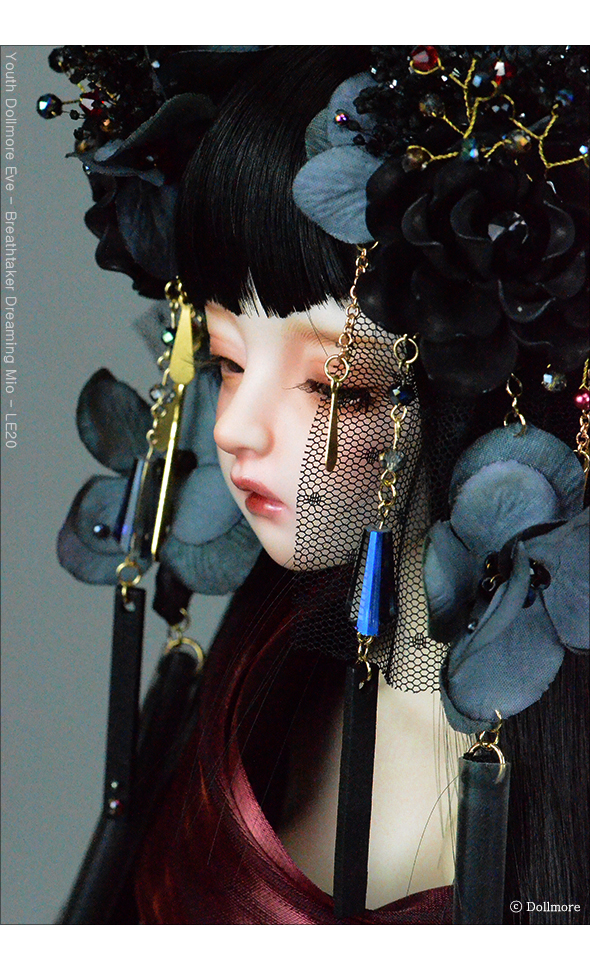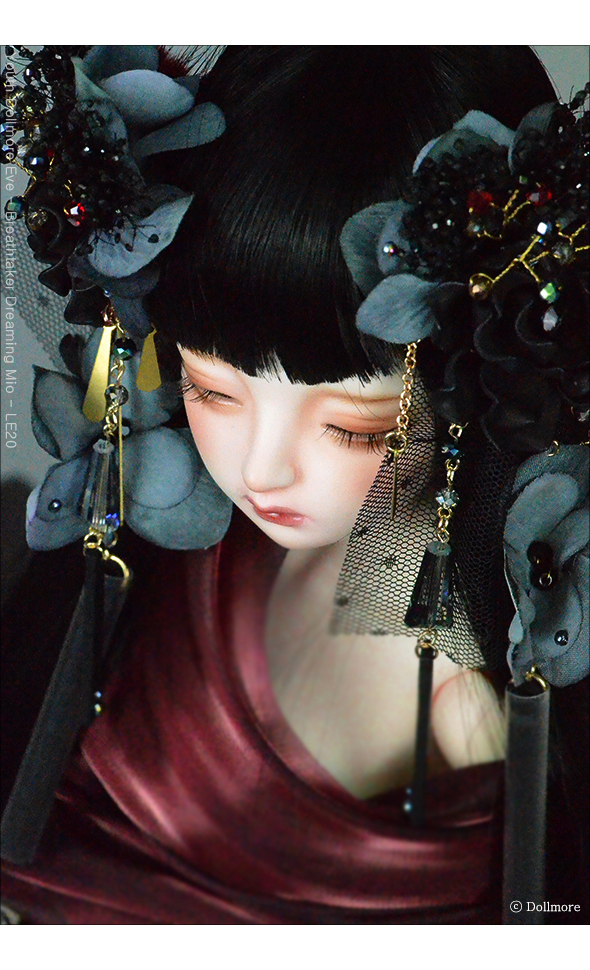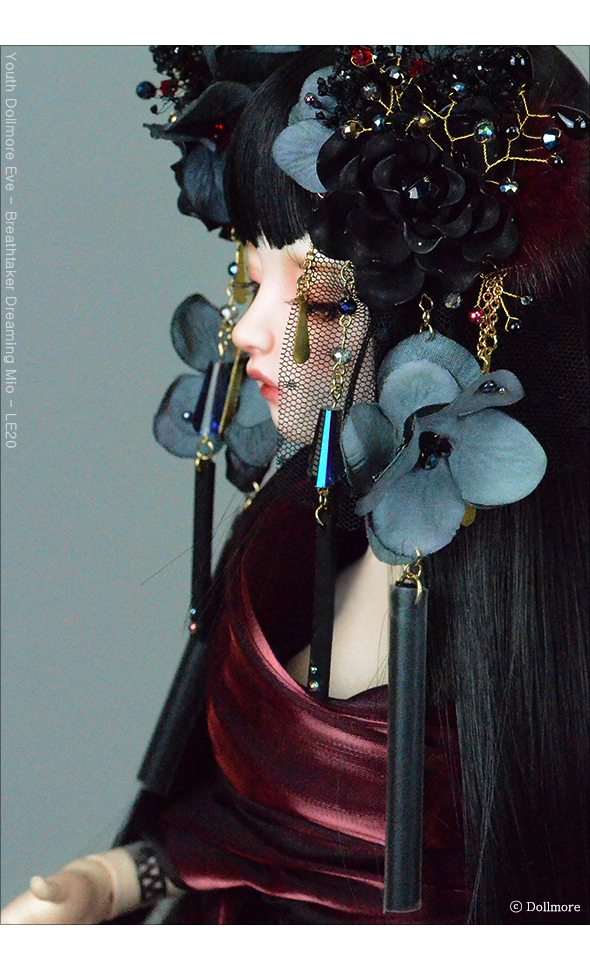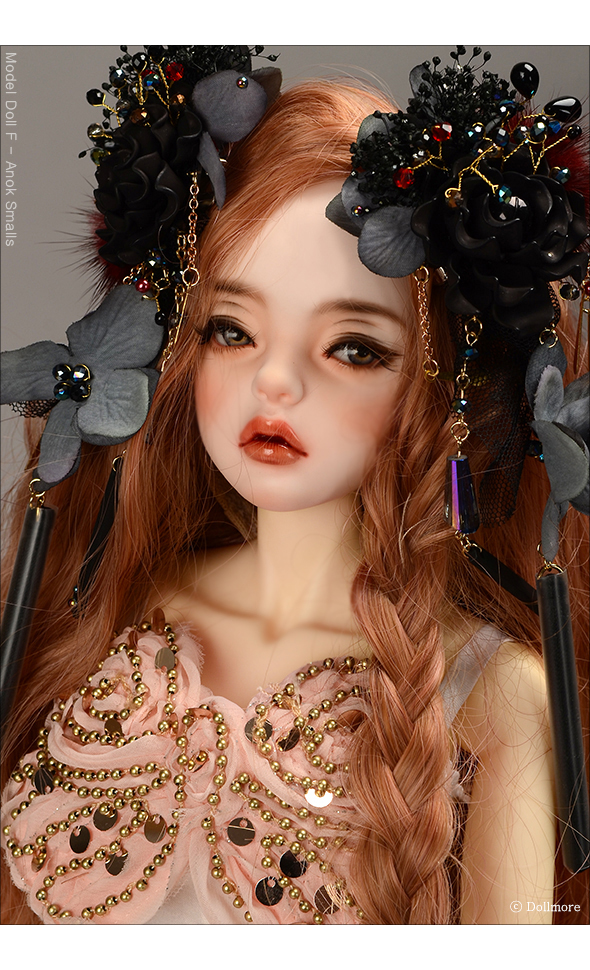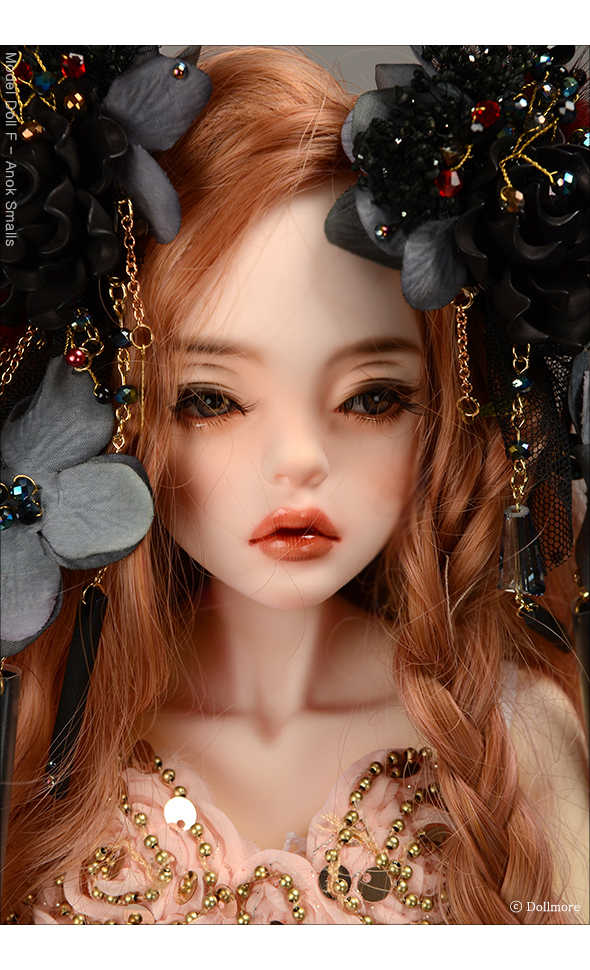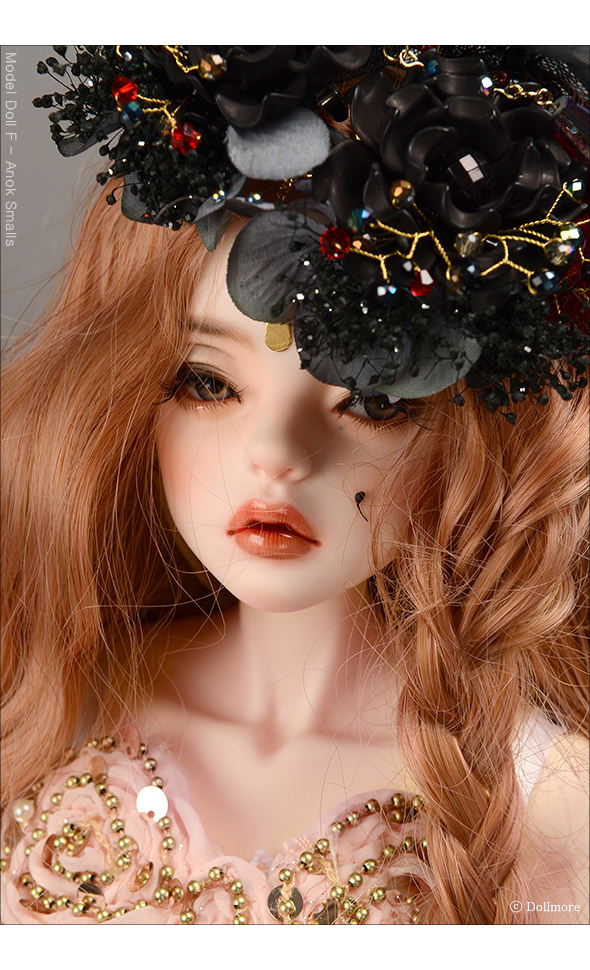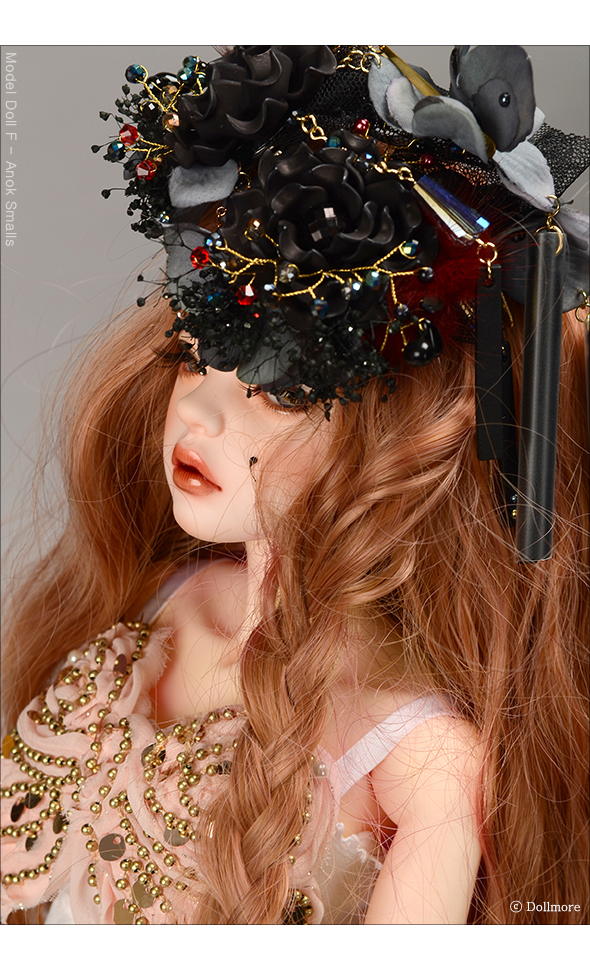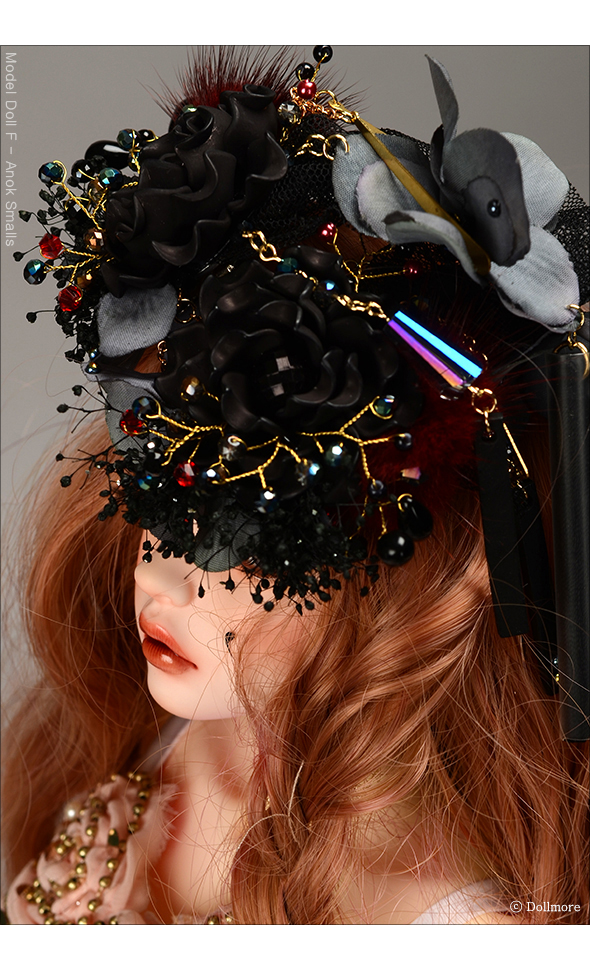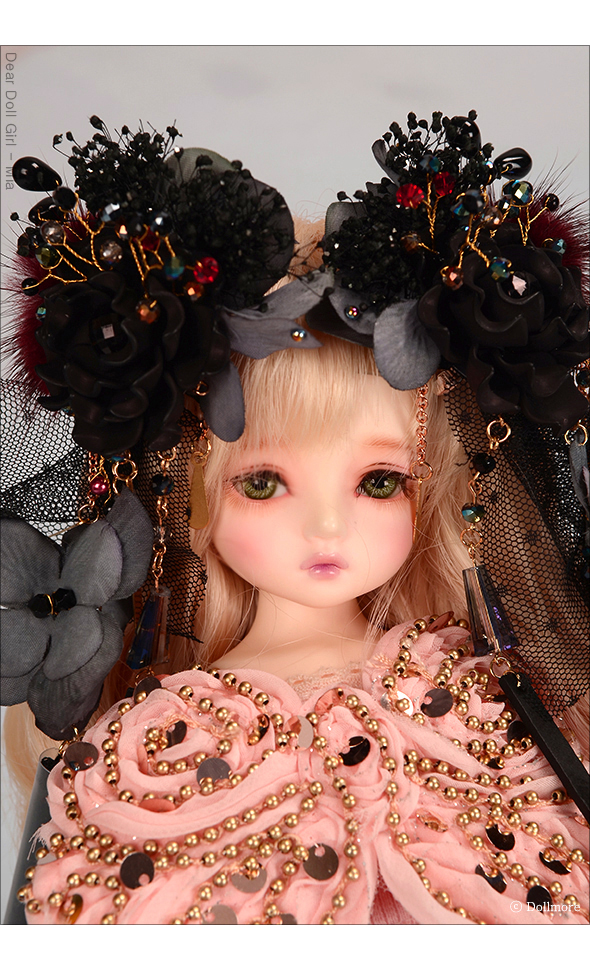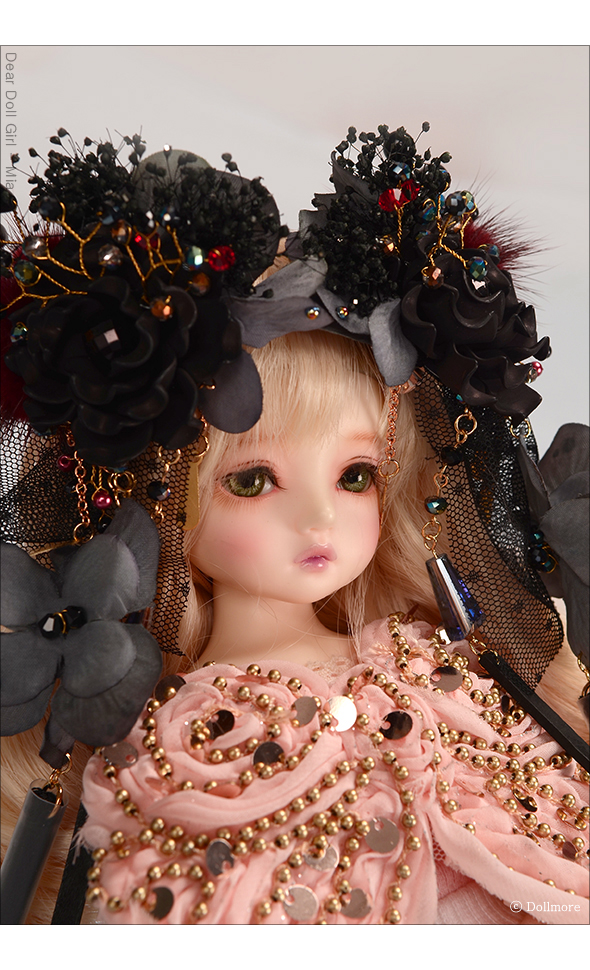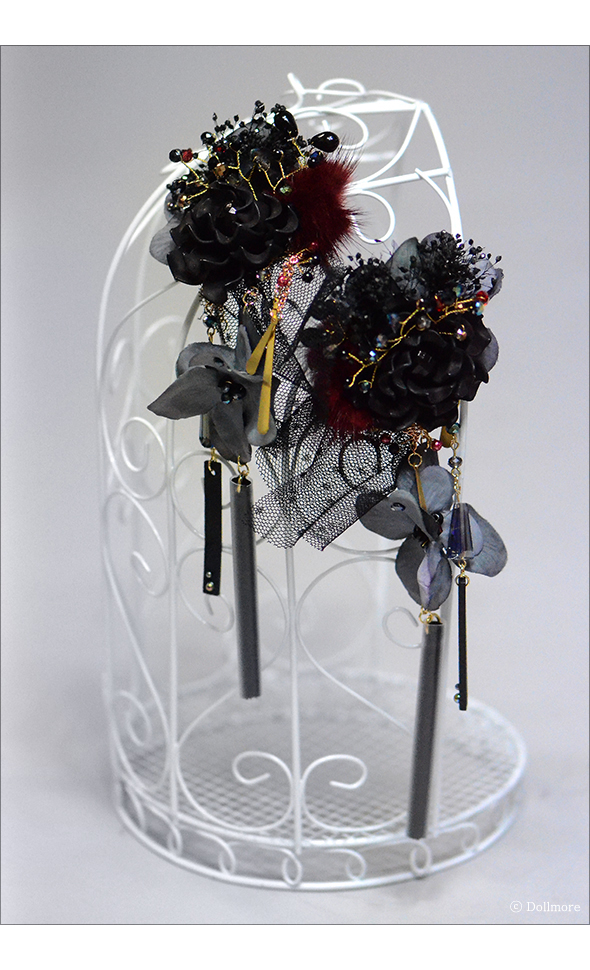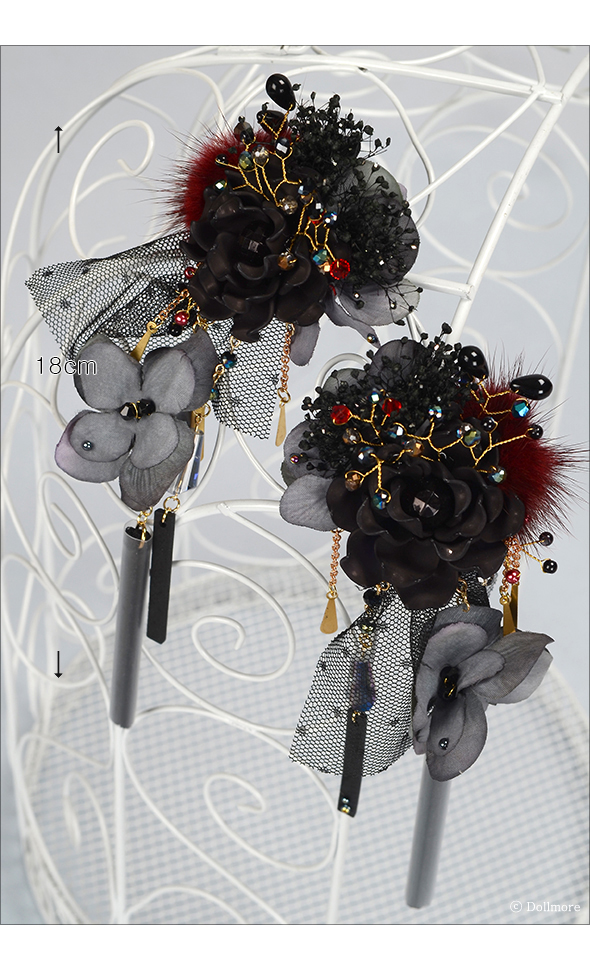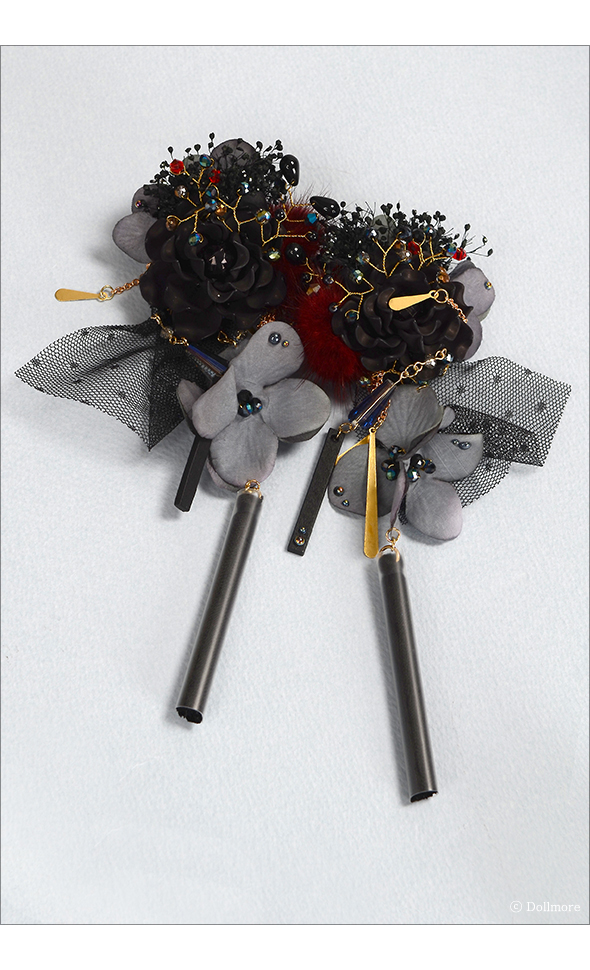 * Notice 1 : Cutting line of the chain and lace is a little different one by one because it is hand made item.
All hair ornaments is made carefully. However, there is a little glue stain at the ornaments. Doll and clothes of the photo
will not ship together.

* Notice 2 : You may find out the accessory packed by plastic. We suggest you remove the plastic when you wear it to the doll.