* Youth Dollmore Eve - Breathtaker Closed Eyes Mio - 20
* Special Limited Edition- LE 20
---------------------------------------------------------------
Sound bring another sound
Two type sound mixed and makes another lullaby chorus
Golden sunshine powder looks very warm
This powder dance on the eyelids
I can feel scent of the past winter
on the hem of my mother's coat who traveled for a while
Wear one more clothes and
have a restful nap in the late afternoon
---------------------------------------------------------------
Dreaming mio comes back with new version.
Hope many people love our new limited edition doll mio girl.
* Included: totally closed eyes mio head(face-up), body(normal skin, flat feet),
wig(random), box, 2 cushion, COA, Doll manual
* Notice: If you select clothes option, we will full dress set to you.
* Full Clothes set: bonnet, dress, apron, inner, stockings
* Shoes:SD - Bending Walker (Brown) ( if you need shoes, buy it separately)
* Wig : random wig (8-9) Notre Long Wig (Peach) ->if you like this wig, leave a memo about wig name on the comment section when you make order.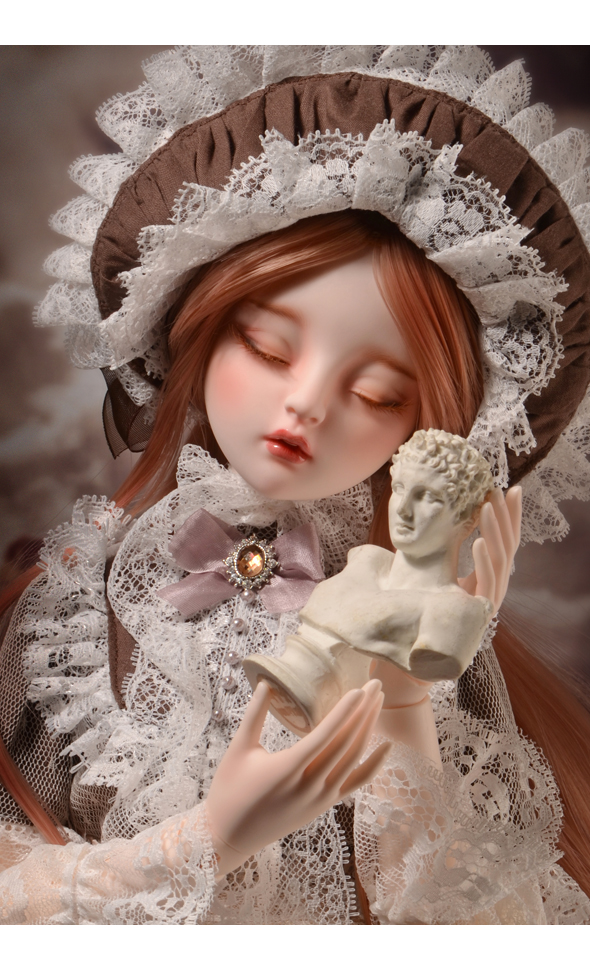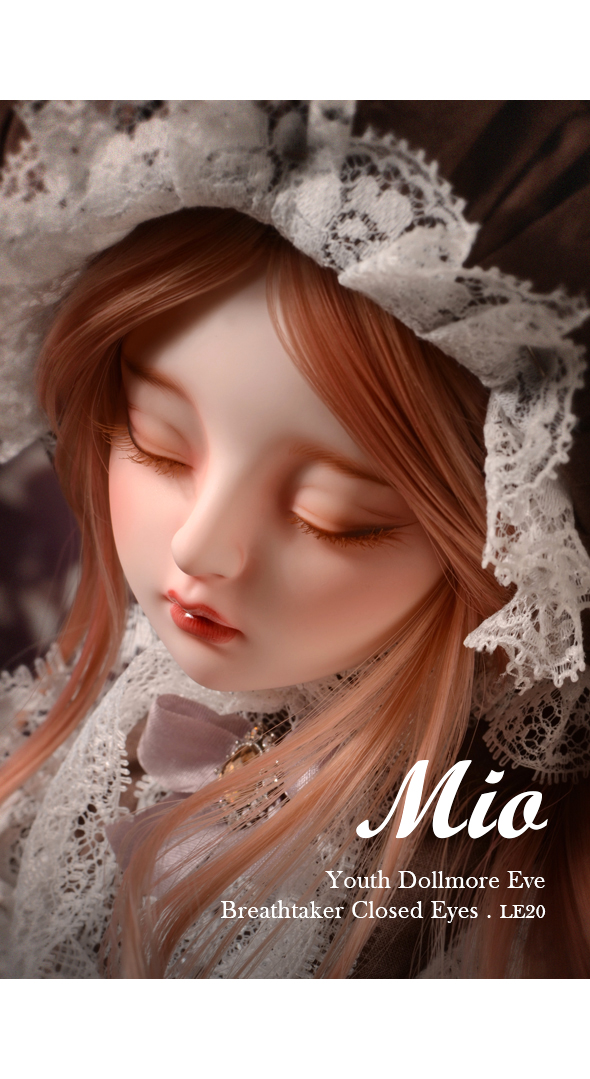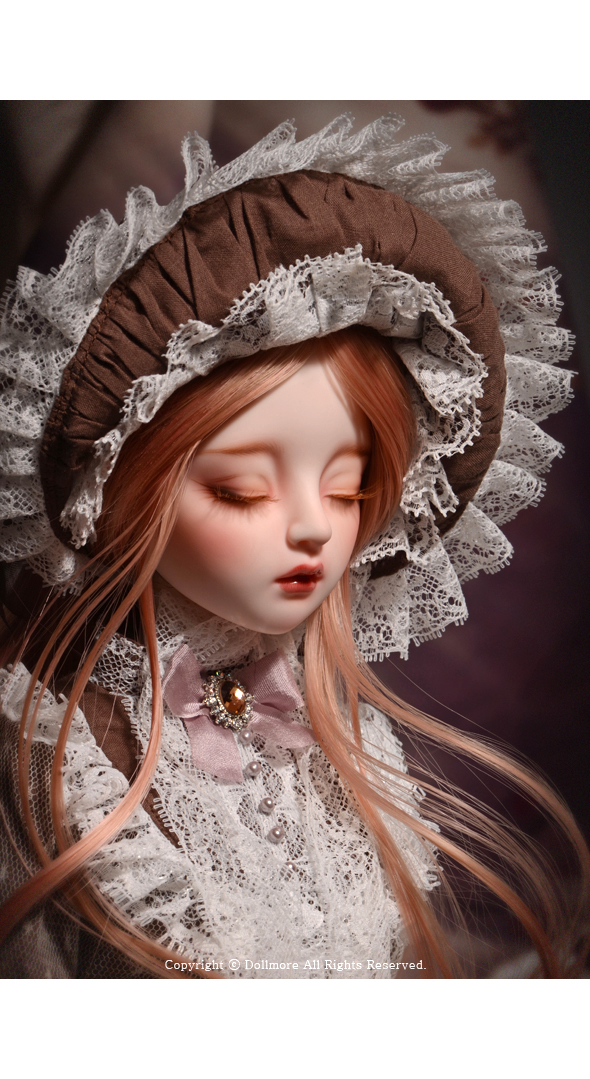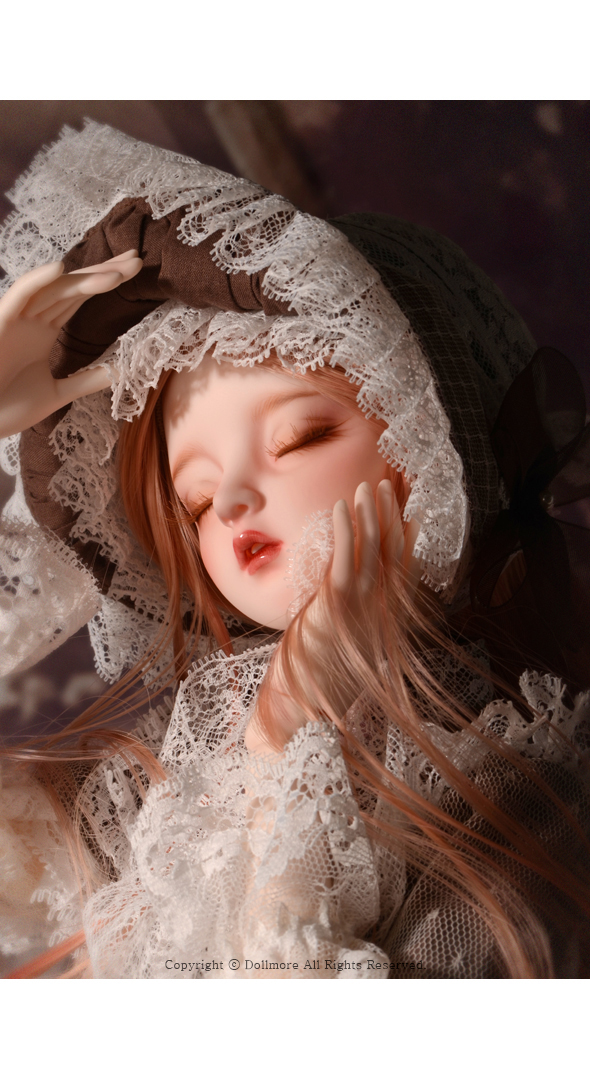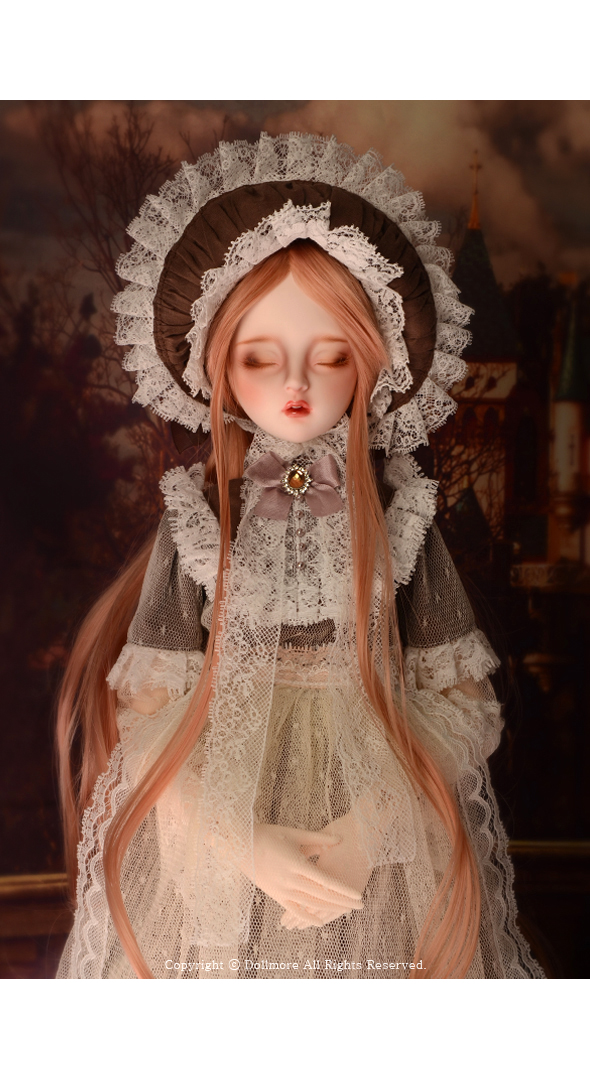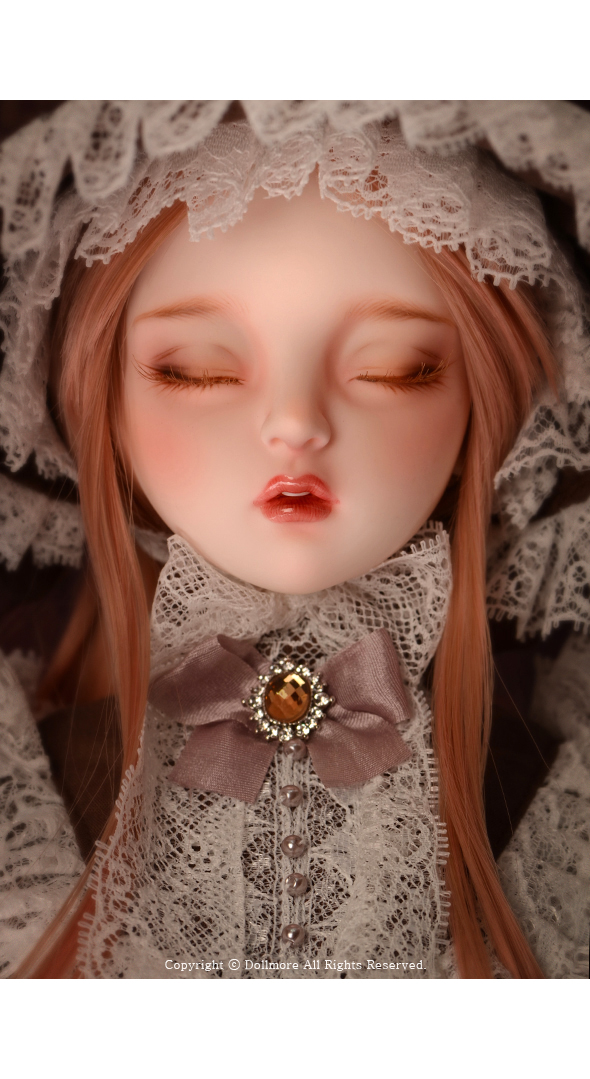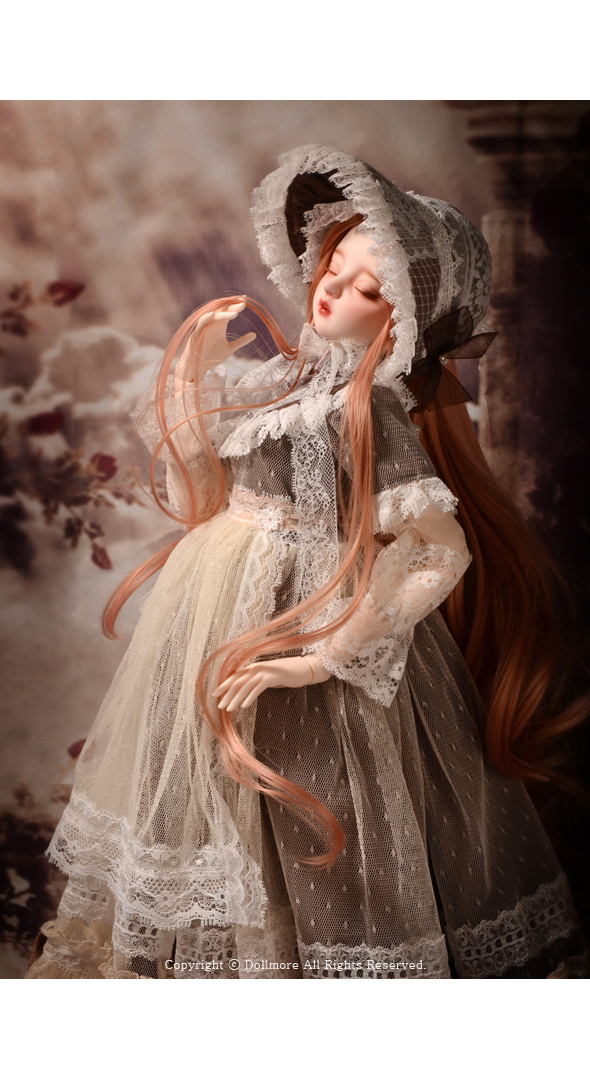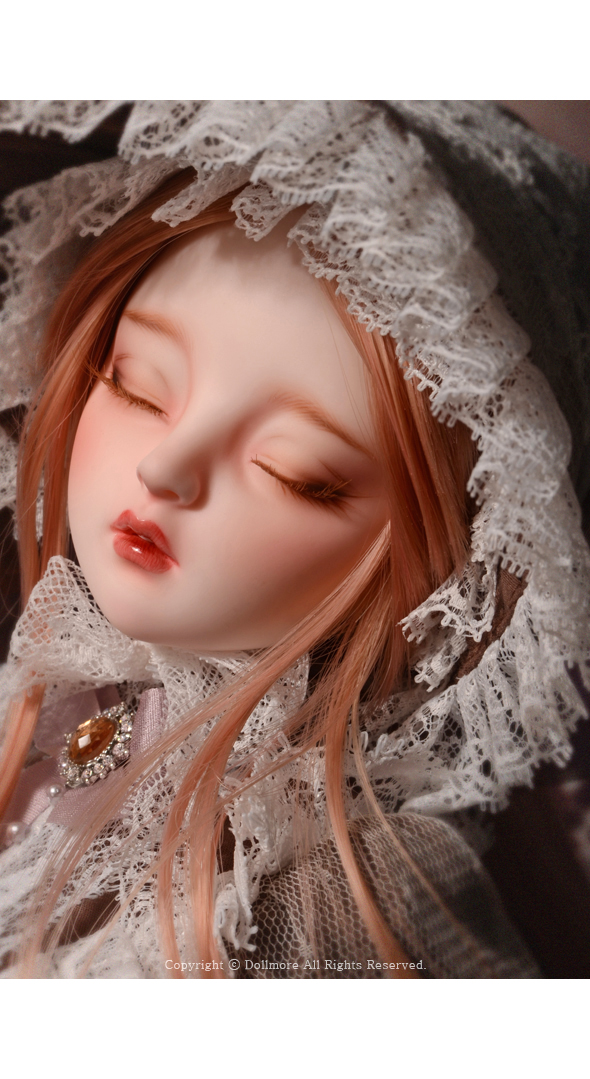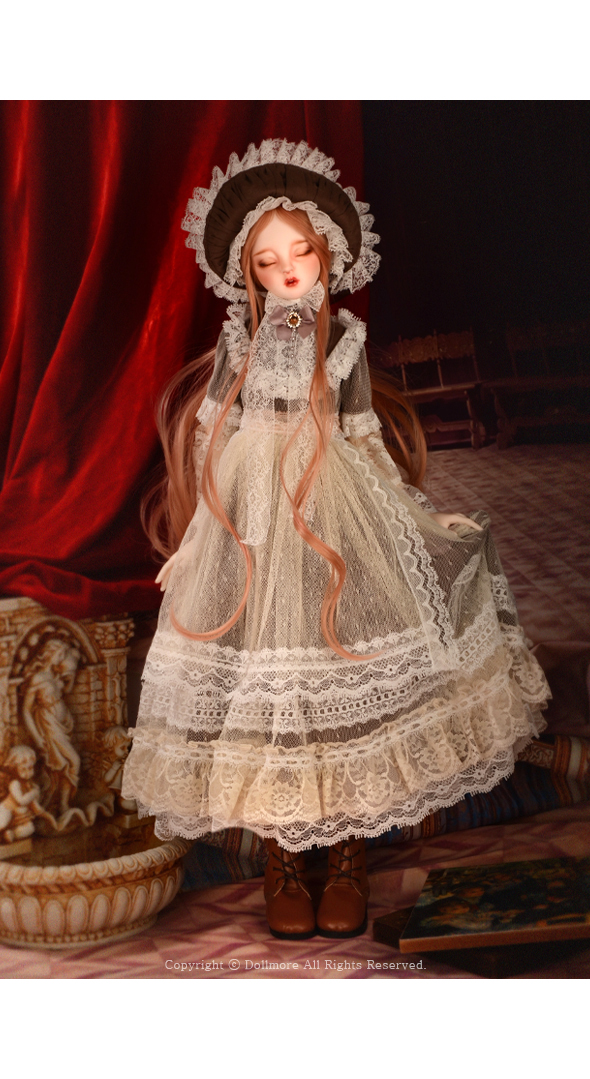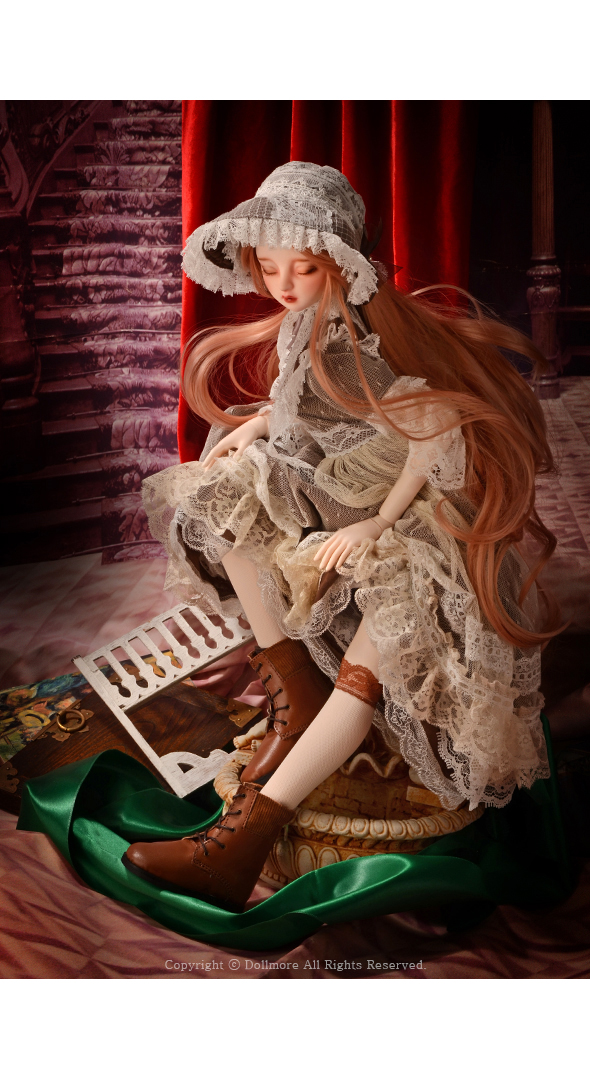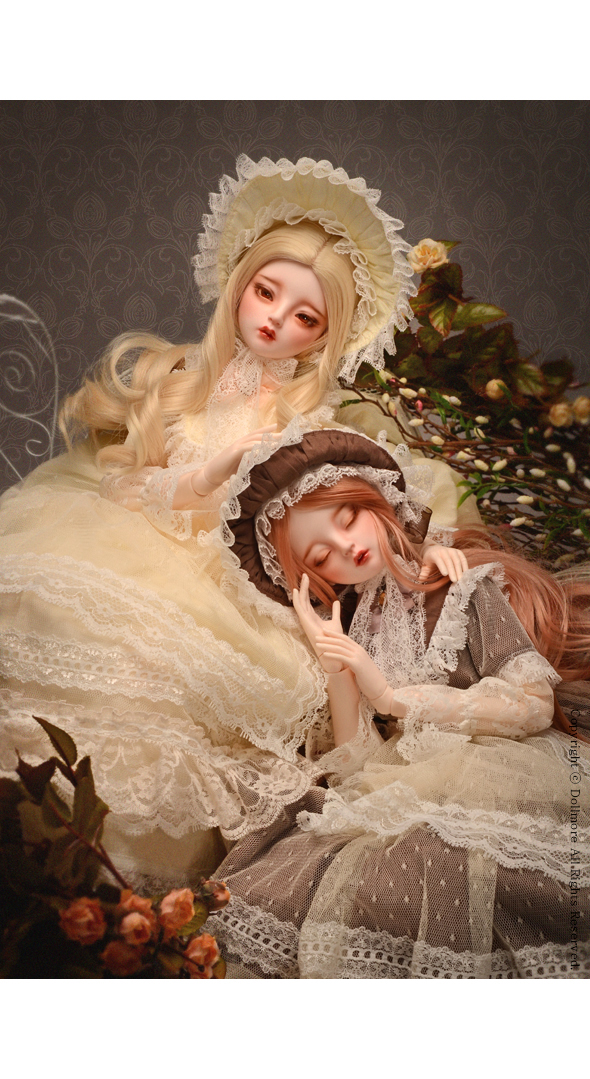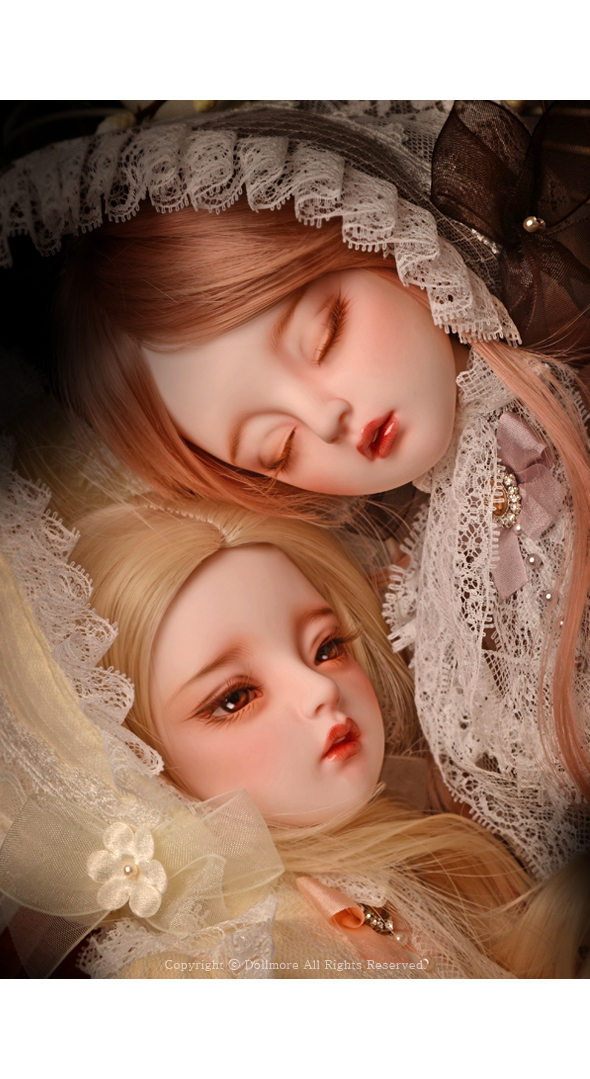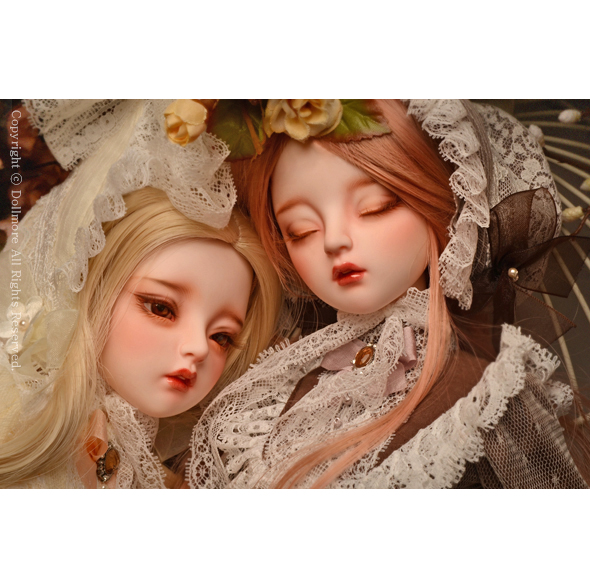 * This doll will ship with totally assembled body.
* Body Size
* Height : 57cm
* Circumference of Head : 22.7cm
* Circumference of Neck : 7.2cm
* Circumference of chest : 23.5cm
* Circumference of waist : 17cm
* Circumference of hips : 24.5cm
* Circumference of wrist : 5cm
* Circumference of ankle : 6.5cm
* Lenth of arm : 18cm
* Lenth of "from waist to the end of foot" : 36.5cm
* Eye size : 16mm ( She also wears eyes in 14mm size)
* Foot size : 6.5cm
* Wig size : 8-9 size
* For information regarding ordering and shipping
- As based on 'Production after ordering' system, your order can't be canceled, after paying.
- In general, It takes about a month from the date you pay
but the shipping date may be delayed a little more in hand-made work. Seek your understanding.
In process: 30 business days at least.
Sometimes, it takes longer days to make a doll.

* Design registration No. 2006-50002