This is one of the high quality shirts designed for 23.4 inch high glamor eve doll and youth eve doll.
It is made of fabric with high elasticity.
If you buy it, we will ship one all-in-one only to you.
* Included: 1 all-in-one
* Model : Dollmore Glamor Eve Doll Body + Mio Head ( Tall : 59.5 cm == 23.4 inch)
* Notice: It fits well Youth Eve Doll and Youth Glamor Eve Doll together.
Stocking of the photo will not ship together.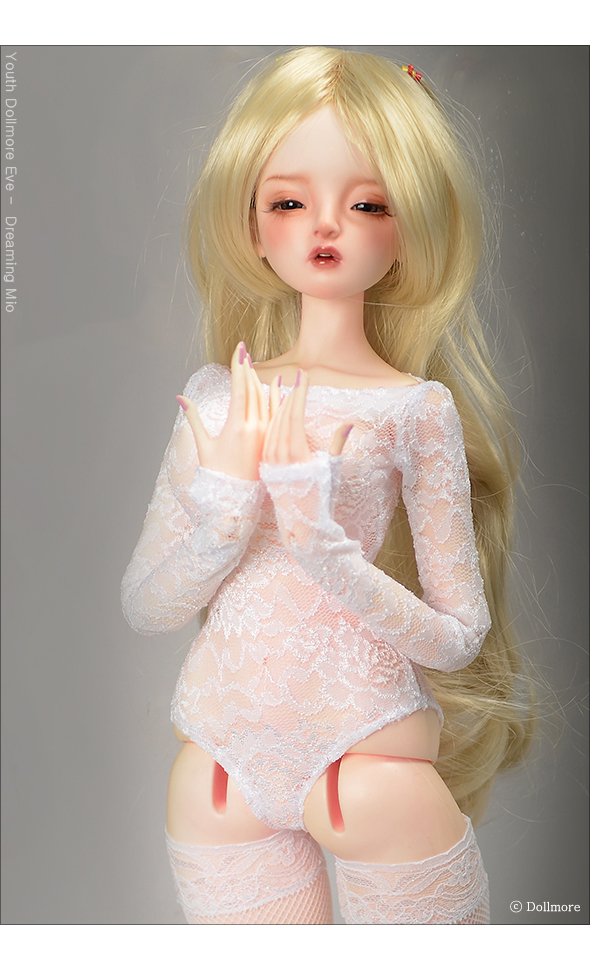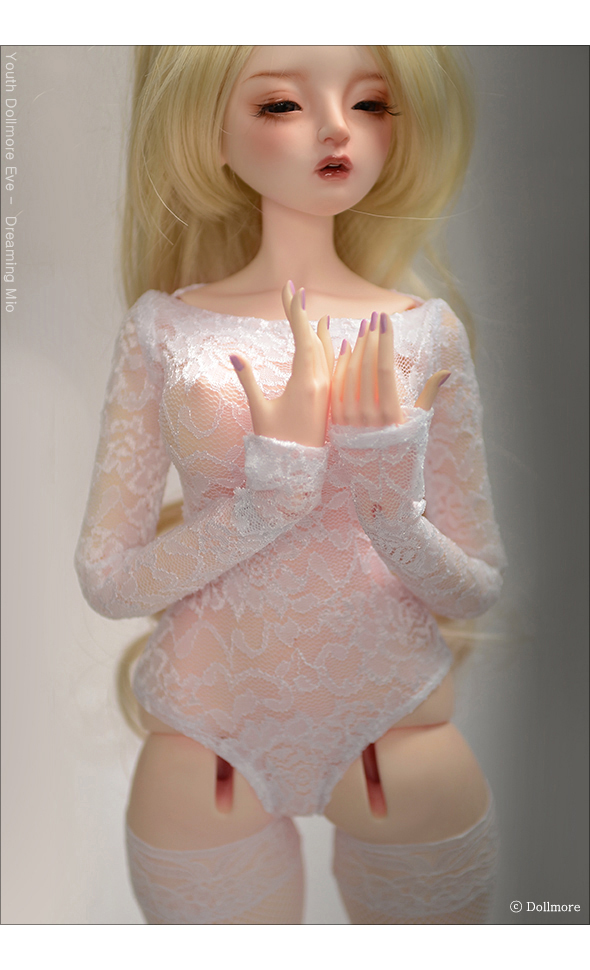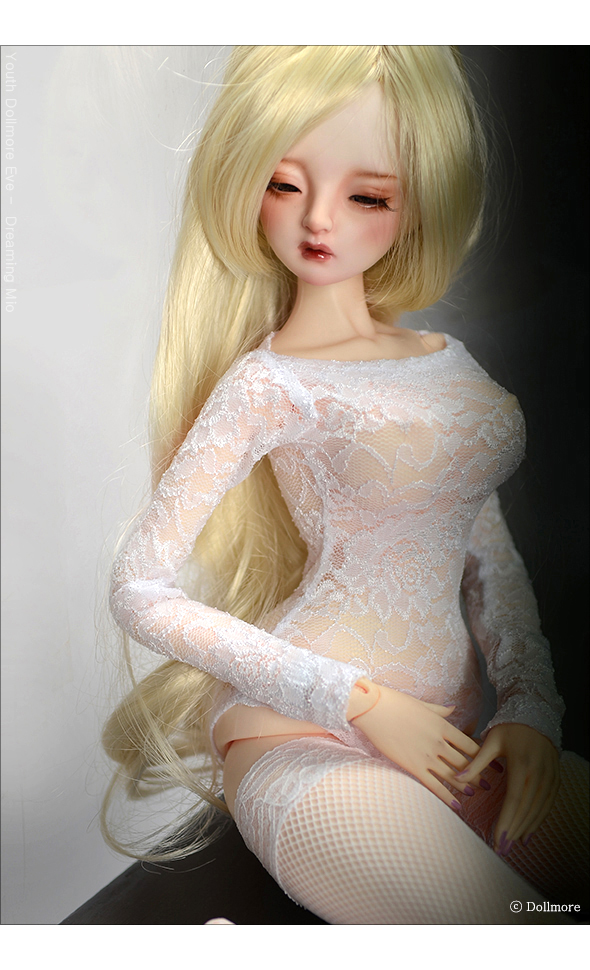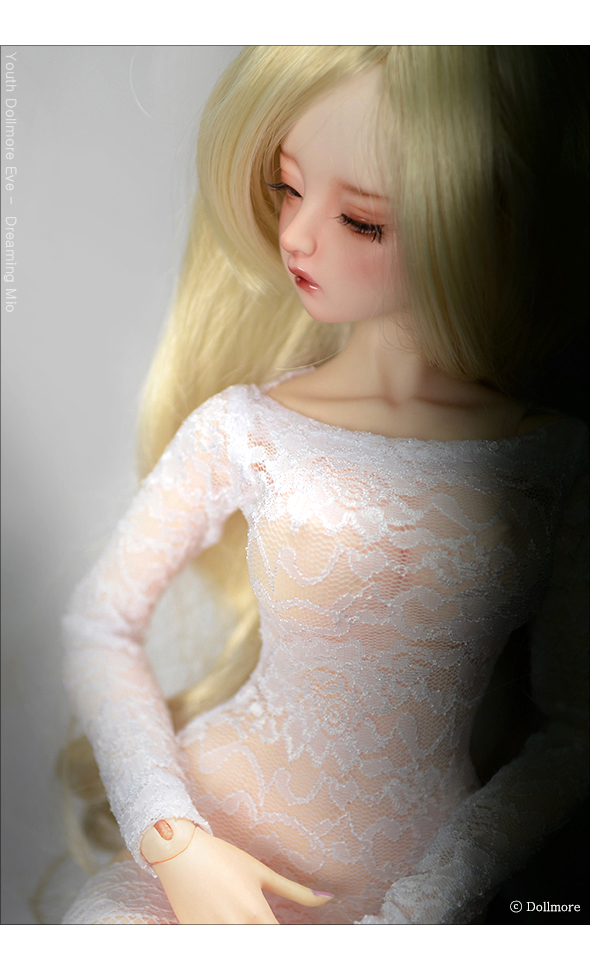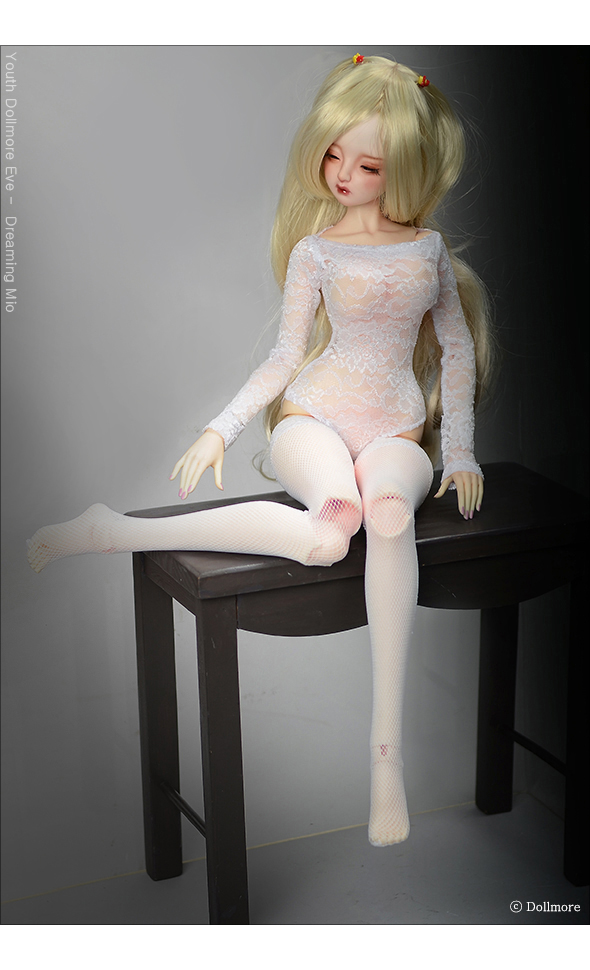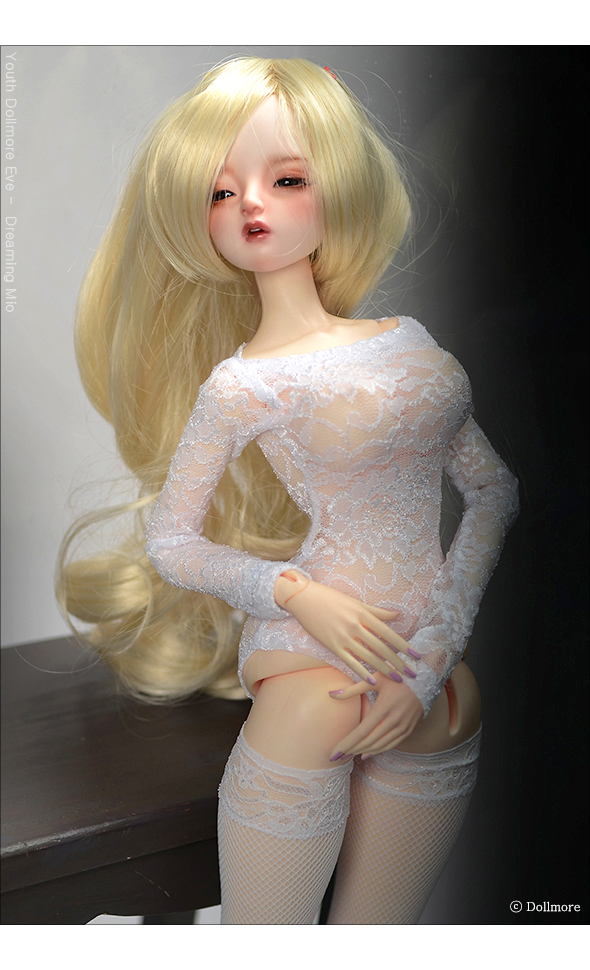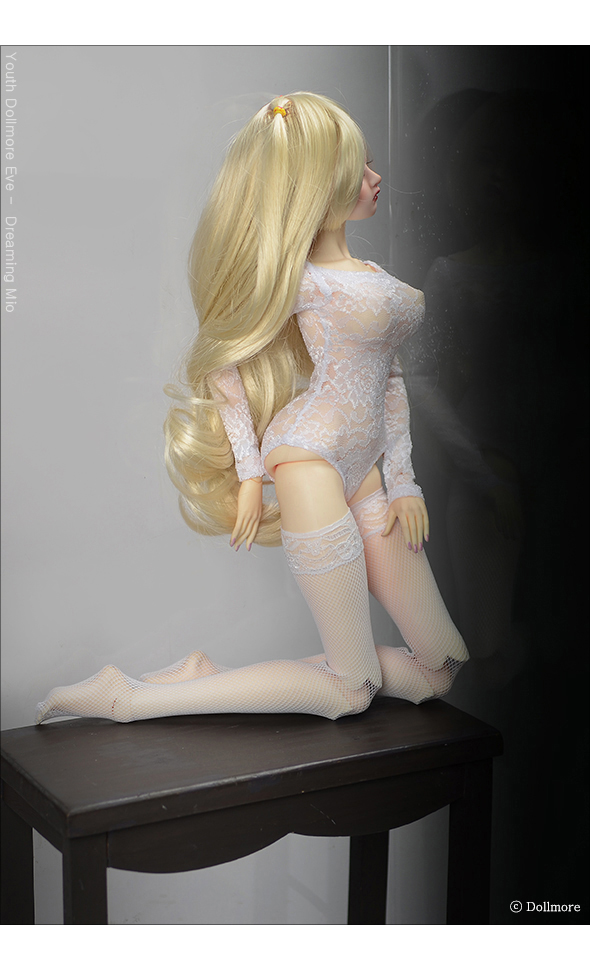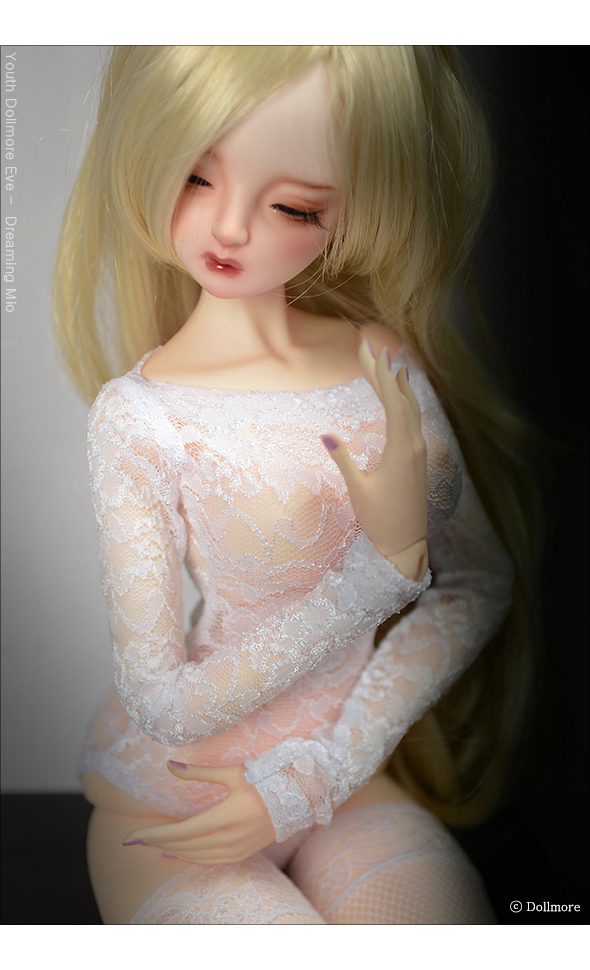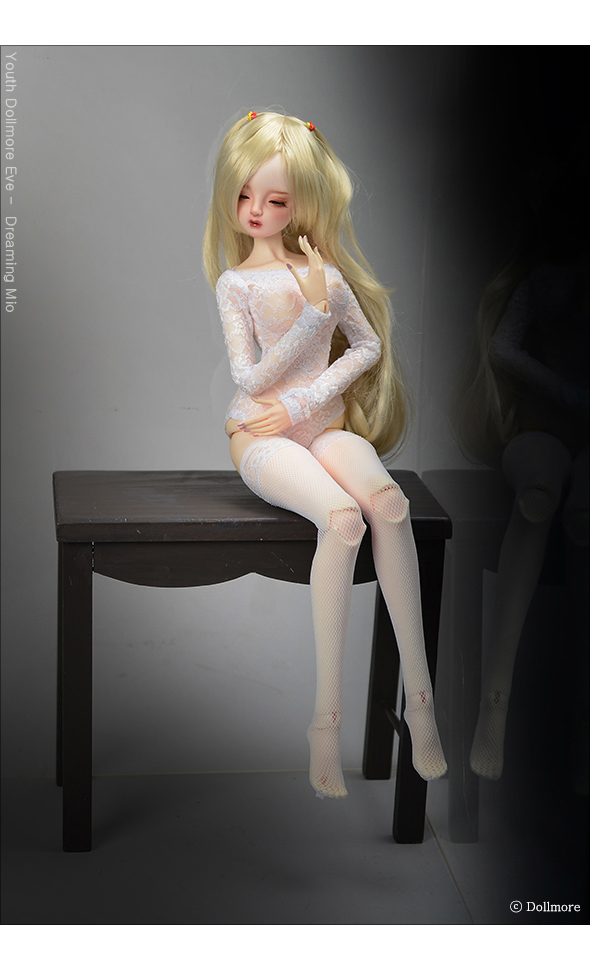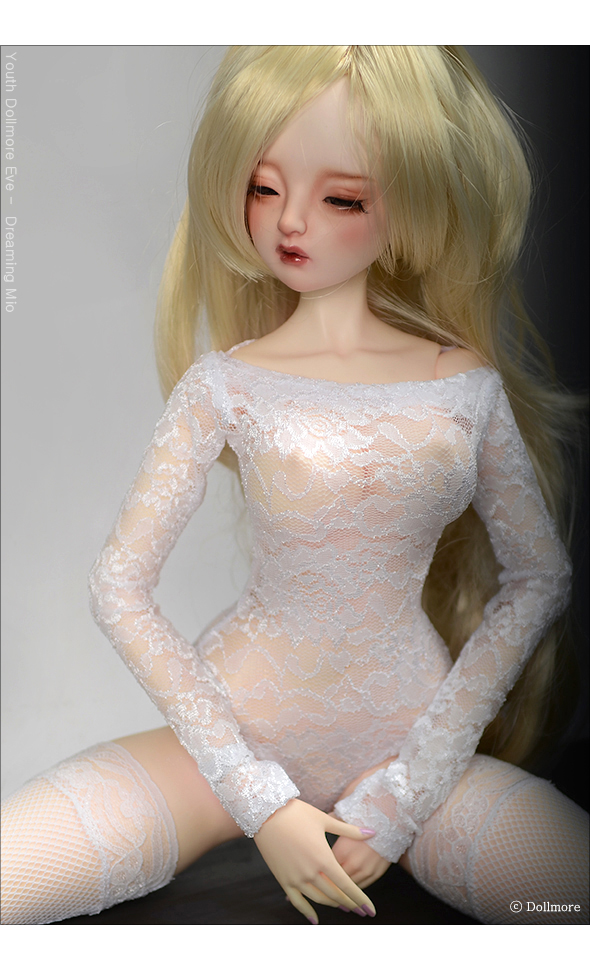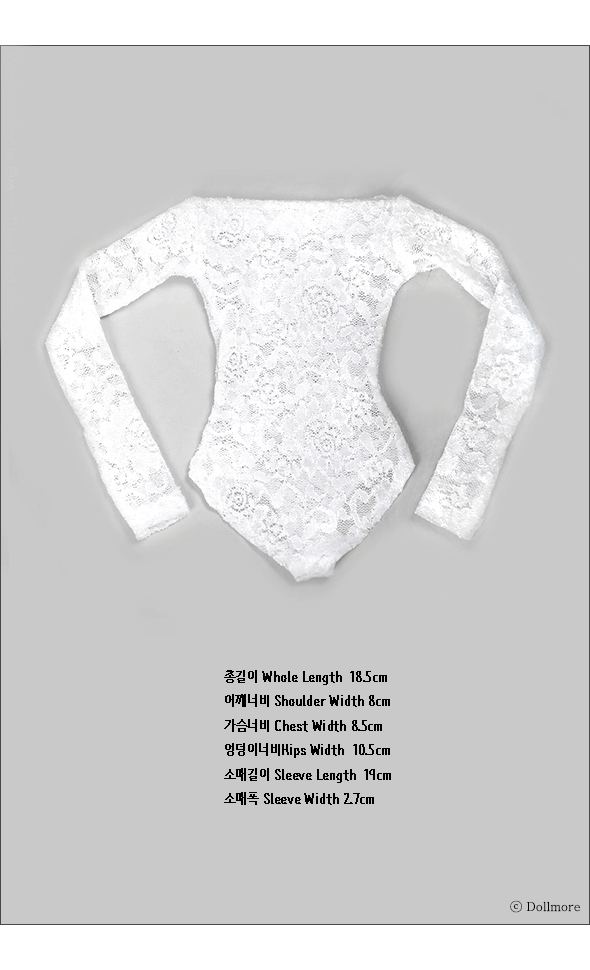 * Notice: We suggest you open the neck as much as possible to wear on and off.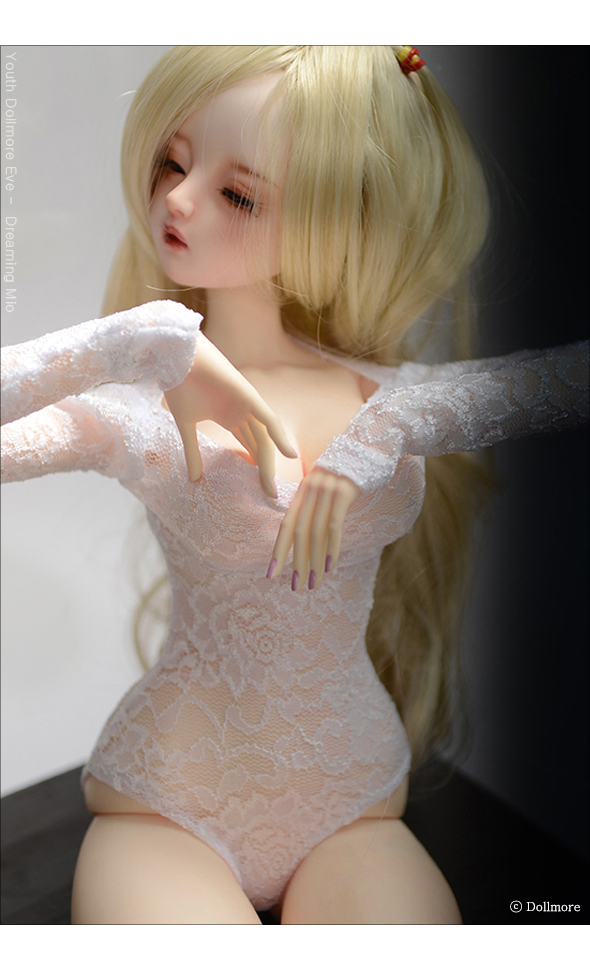 * We suggest you cover plastic bag to the hands as following photos when you wear this all in one.
Then it will not make damage to the lace of this dress because of finger.