Very small size bible designed for ball jointed dolls.
It is one of the bible in Spanish style.
Jewelry color is one of the color in red or blue color.
You are able to read the bible if you put out the book from the case.
You may find out printed picture and content from the book.
Cover of the bible is made of plastic.
Very small and cute accessory for a bjd doll.
* Included: 1 bible
* Size: 4.2cm*3.5cm
* Fitting Model: Dollmore Kids Doll Sona ( Tall : 43 cm == 17 inch)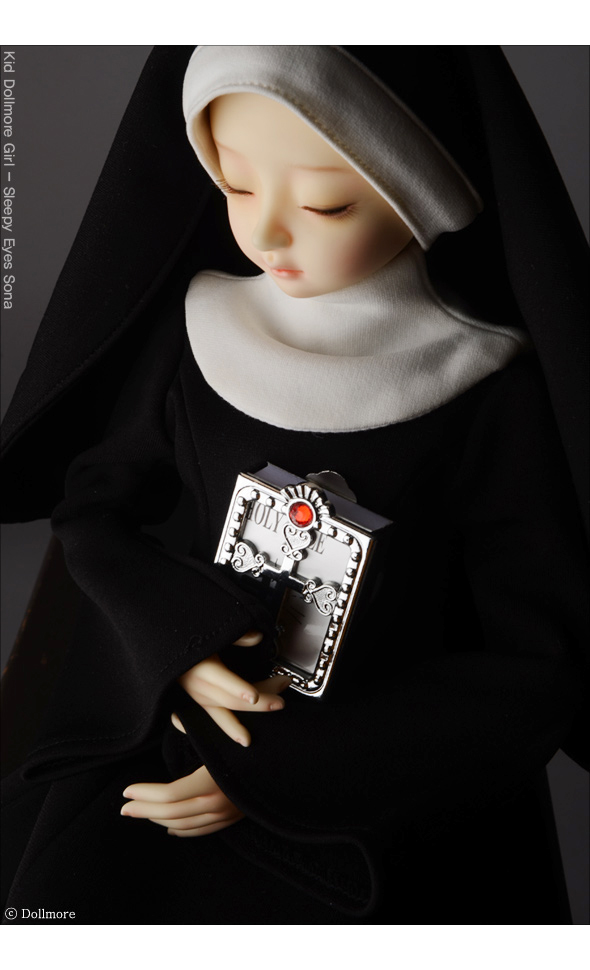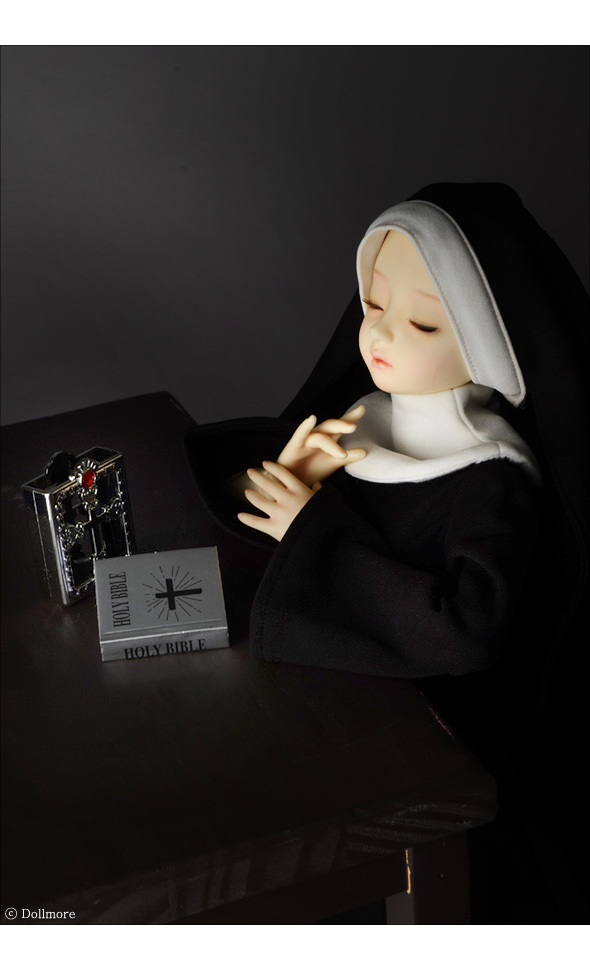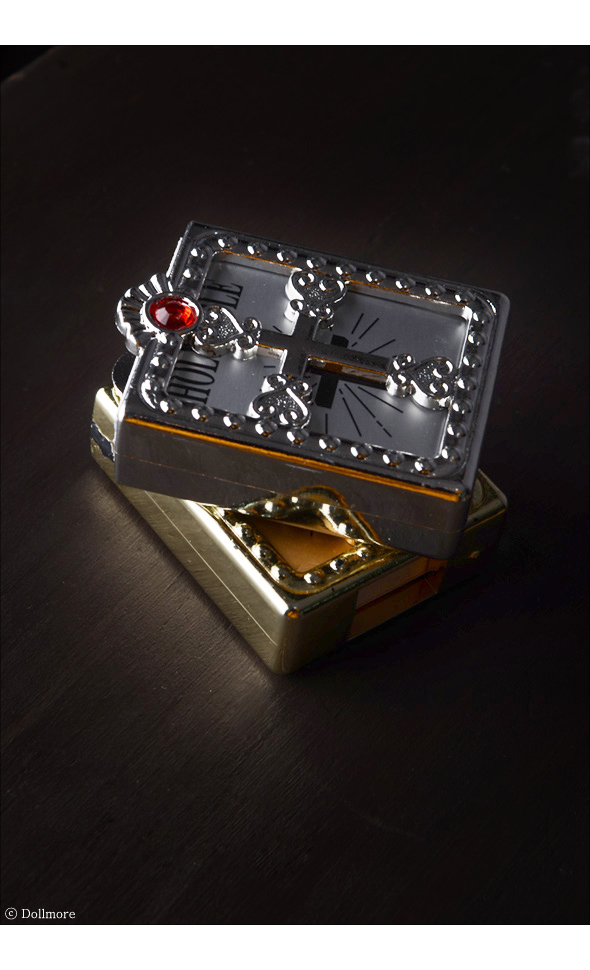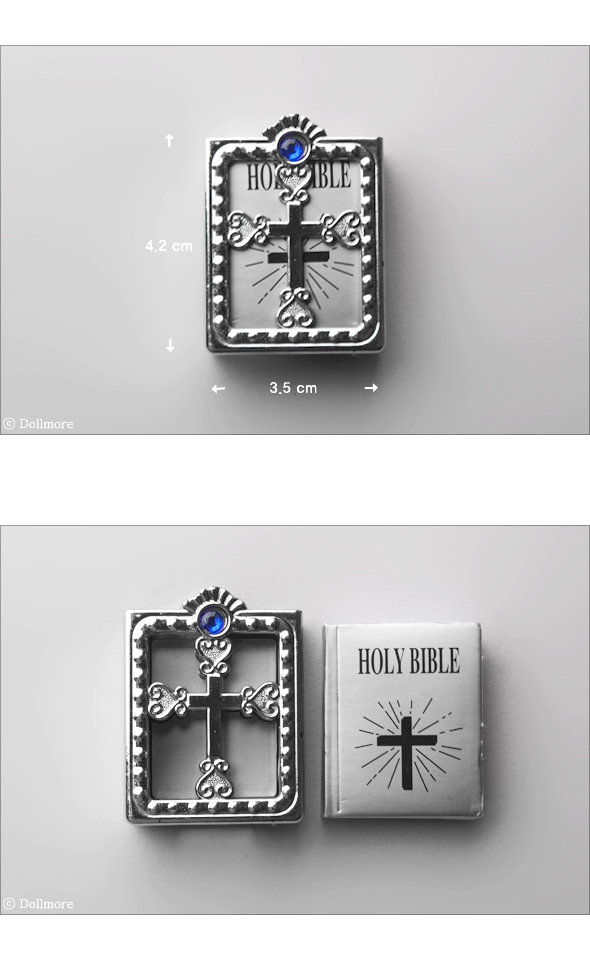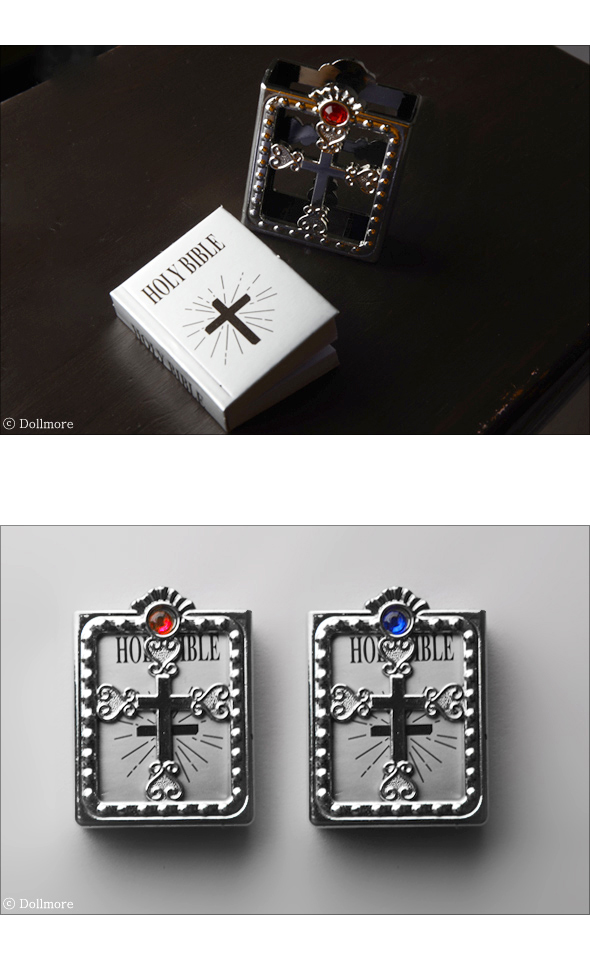 * Notice: There is a little damage to the case of this bible like the one of the following photo.