There is black lace and rabbit fur to this velvet headband.
It looks like a bonnet after wearing it to the doll head.
It is easy to wear it to various doll head.
If possible, we suggest you coordinate it with black dress or cloak.
This headband has high elastic.
It fits well dolls from Dollmore Kids doll to Dollmore Eve doll.
Doll Head Size: 7~8 inch to 8-9 inch
It is possible to change it's size using dryer.
Heat it using dryer.
Then change it's size a little small or a little large than original one
* Included: 1 headband
* Model 1: Dollmore Dear Doll Mia ( Tall : 26.5 cm == 10 1/2 inch, Head circumference: 7 inch)
* Model 2: Dollmore Kids Doll Ha Seol ( Tall : 43 cm == 17 inch, Head Circumference: 7-8 inch)
* Model 3: Dollmore Model Doll Lisa Rubik ( Tall : 67 cm == 26 inch, Head Circumference: 8-9 inch)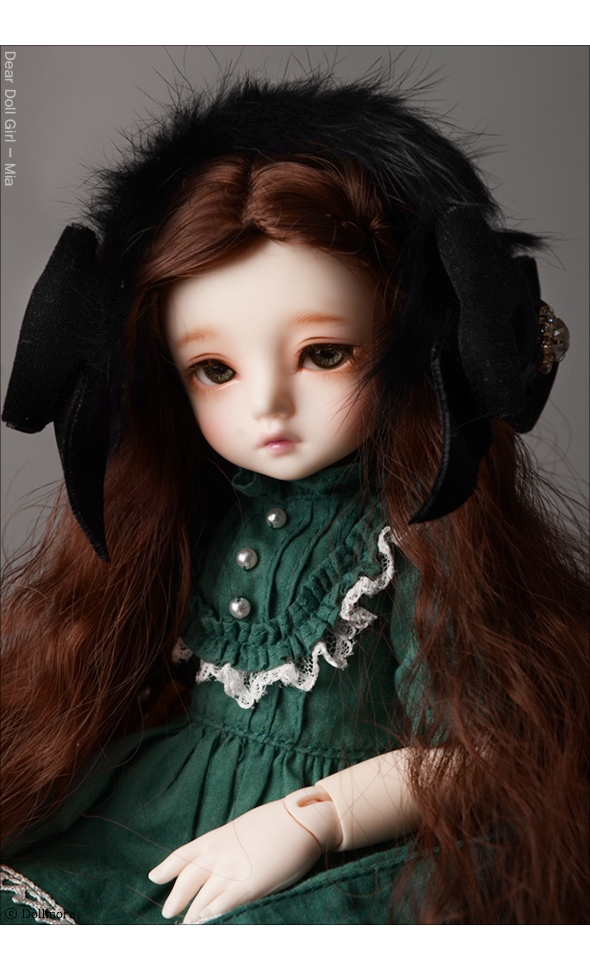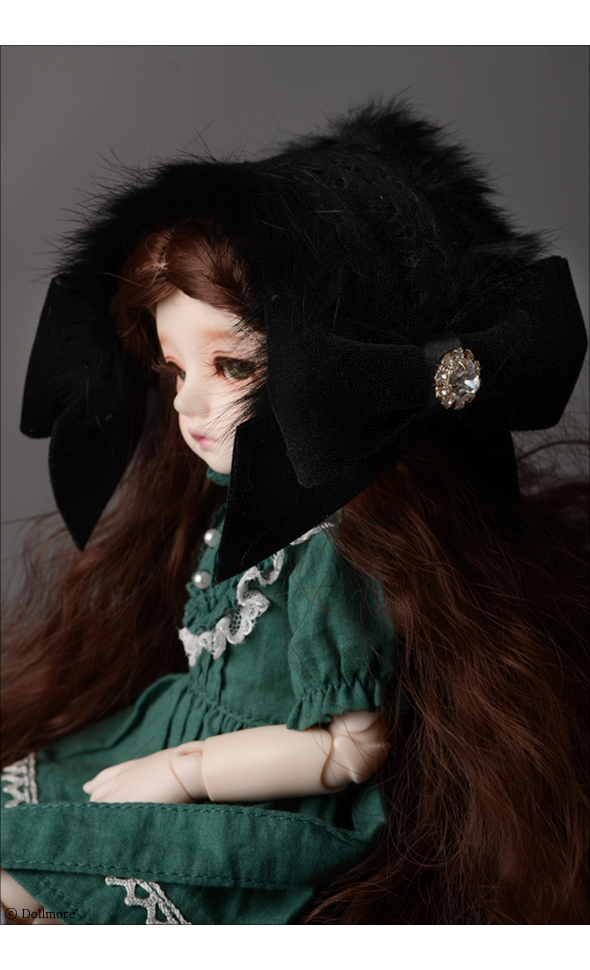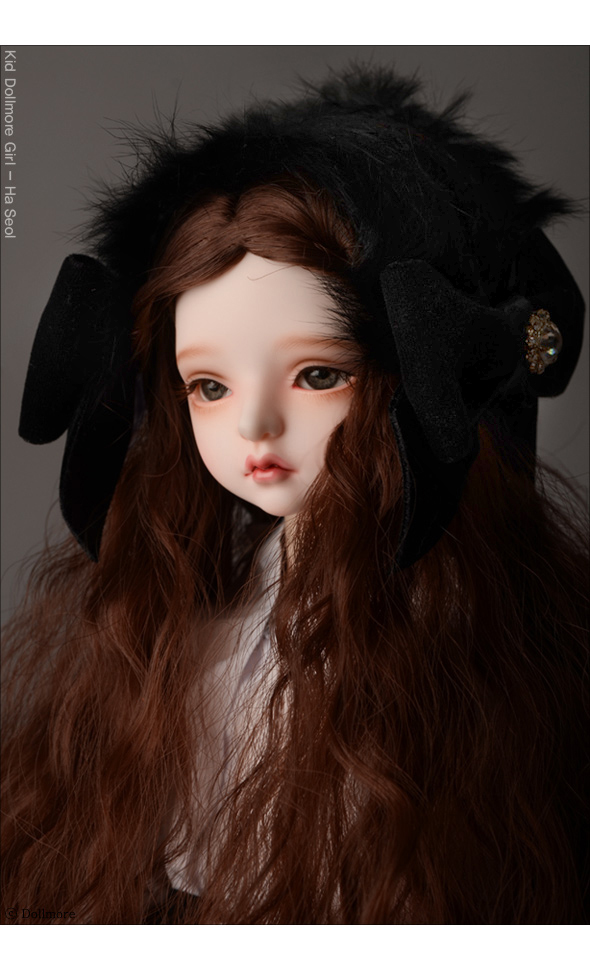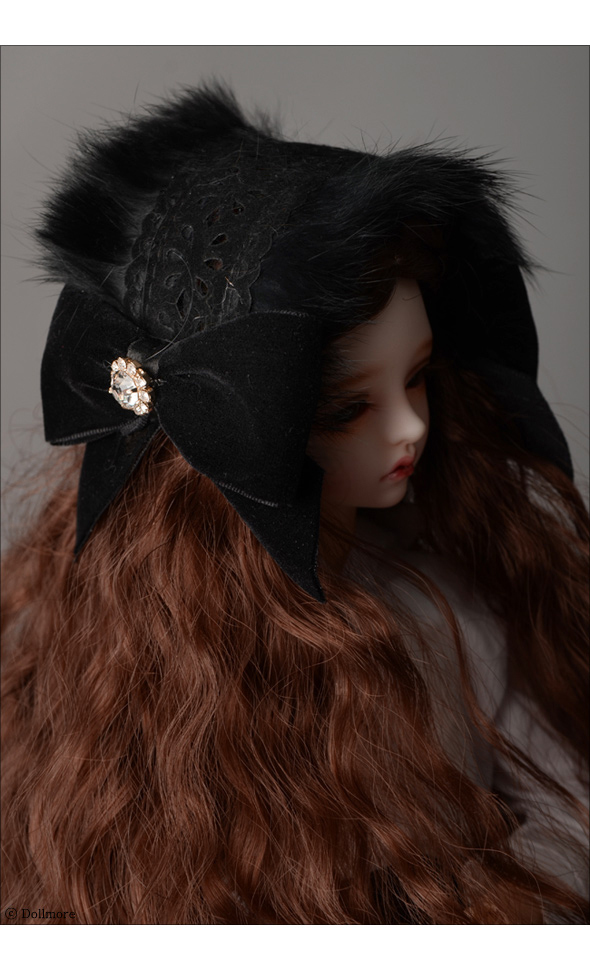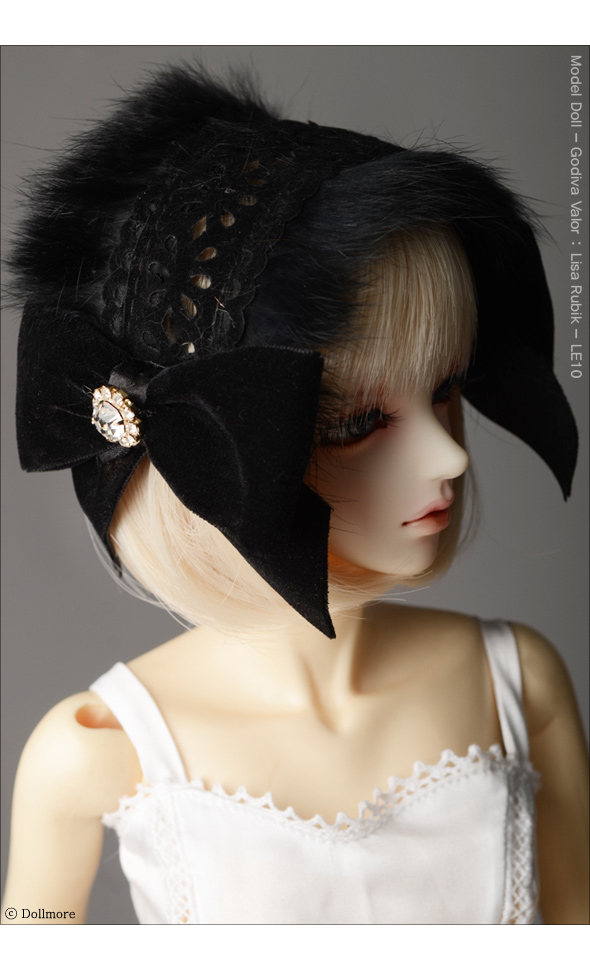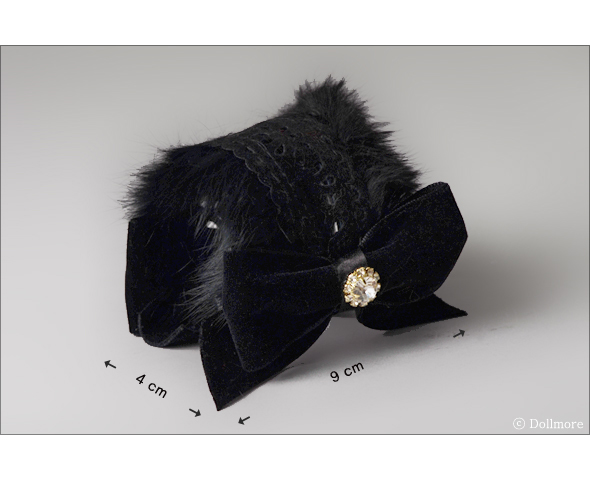 Notice: There is a little difference to one by one because it is one of the hand made item.