This is the luxury hairband with big flower decoration.
This headband has high elastic.
It fits well to dolls from Dollmore Kids doll to Dollmore Eve doll.
Doll Head Size: 7~8 inch to 8-9inch
It is possible to change it's size using dryer.
Heat it using dryer.
Then change it's size a little small or a little large than original one
* Included: 1 headband
* Model 1: Dollmore Dear Doll Mia ( Tall : 26.5 cm == 10 1/2 inch, Head circumference: 7 inch)
* Model 2: Dollmore Kids Doll Ha Seol ( Tall : 43cm == 17 inch, Head Circumference: 7-8 inch)
* Model 3: Dollmore Model Doll Lisa Rubik ( Tall : 67 cm == 26 inch, Head Circumference: 8-9 inch)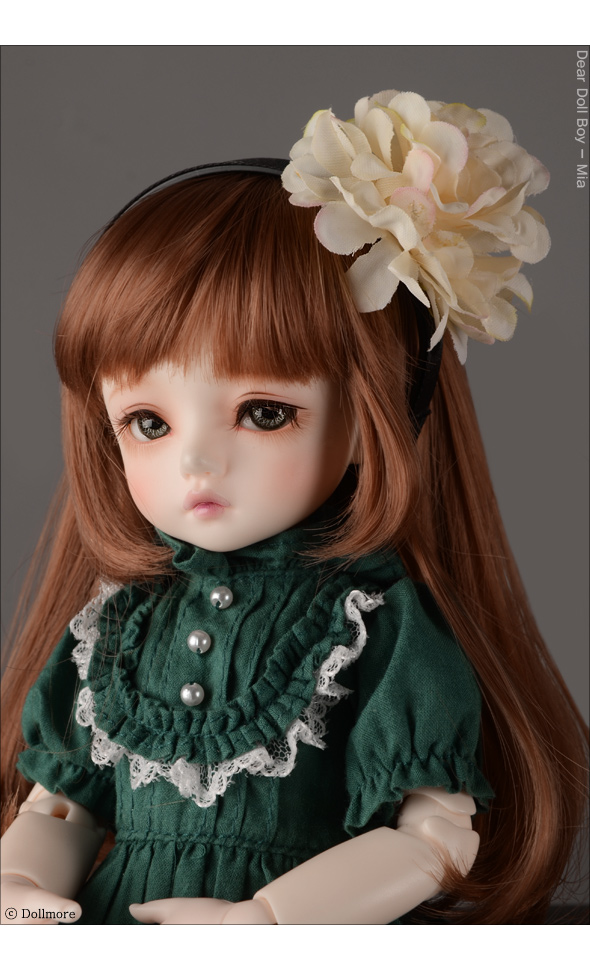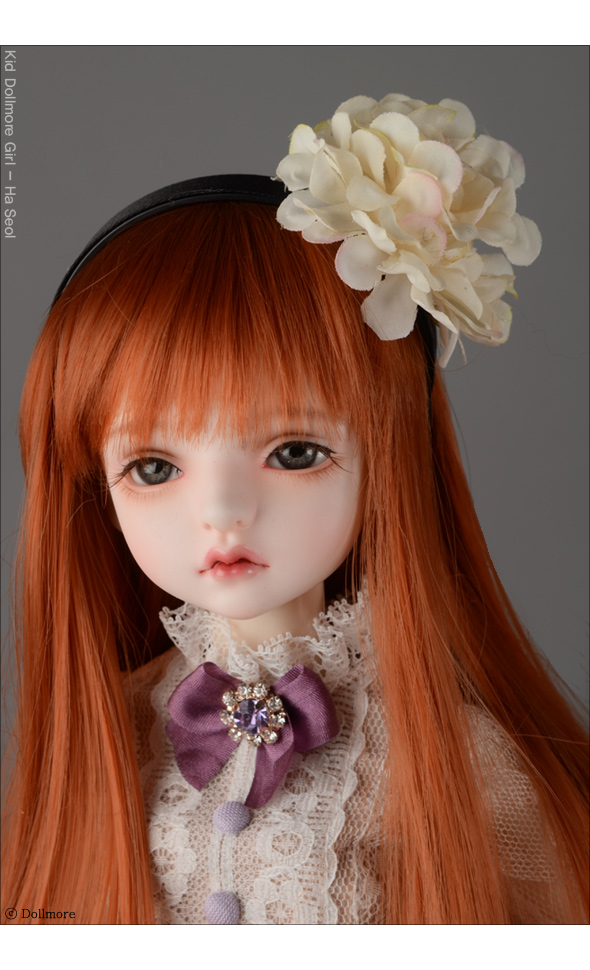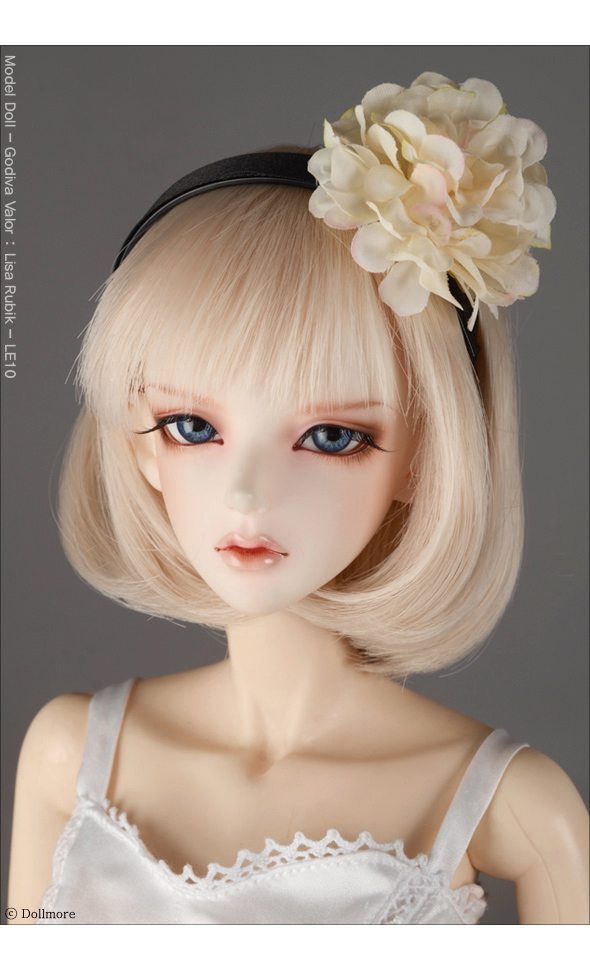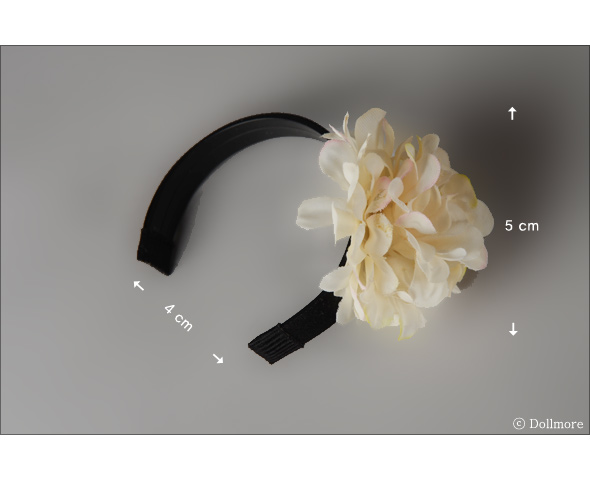 Notice: There is a little difference to one by one because it is one of the hand made item.