This headband is designed for 1/4 BJD and 1/3 bjd dolls.
It has a lot of glitter cubic to the surface of the headband.
This headband has high elastic.
It fits well to dolls from Dollmore Kids doll to Dollmore Eve doll.
Doll Head Size: 7~8 inch to 8-9inch
It is possible to change it's size using dryer.
Heat it using dryer.
Then change it's size a little small or a little large than original one
* Included: 1 headband
* Model 1: Dollmore Kids Doll Ha Seol ( Tall : 43cm == 17 inch, Head Circumference: 7-8 inch)
* Model 2: Dollmore Dear Doll Mia ( Tall : 26.5 cm == 10 1/2 inch, Head circumference: 7 inch)
* Model 3: Dollmore Model Doll Lisa Rubik ( Tall : 67 cm == 26 inch, Head Circumference: 8-9 inch)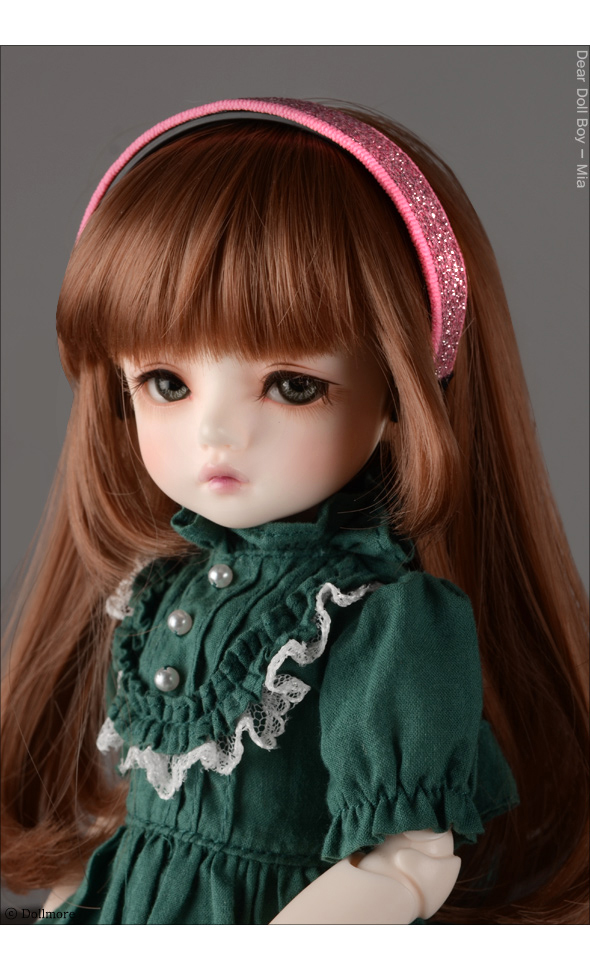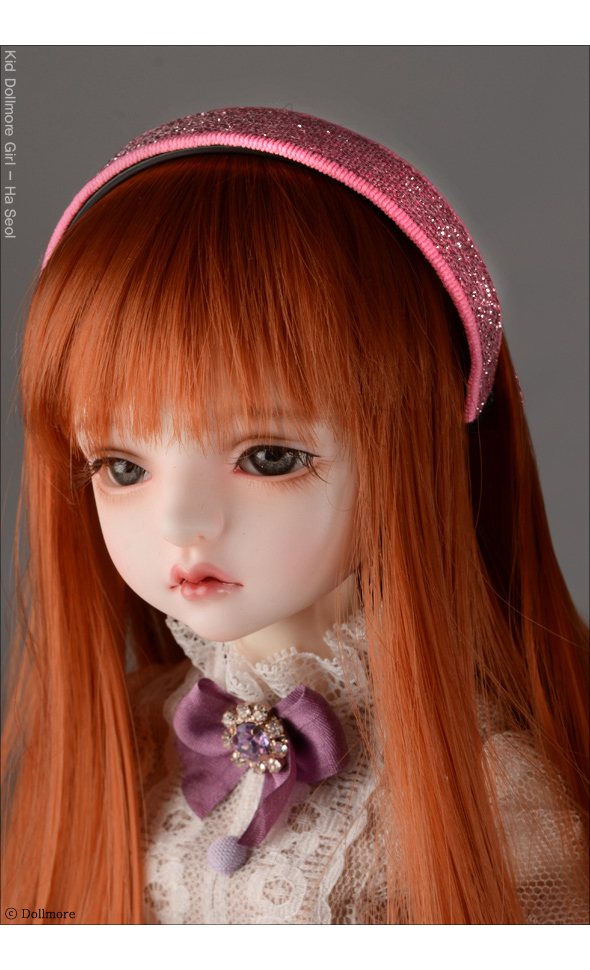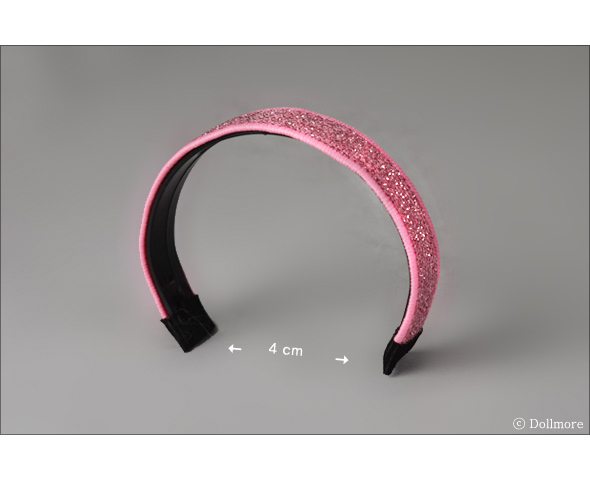 * Notice: We make this headband by hands. So there is a little difference to the headband one by one.