Product's name: Dollmore Doll Stand For 14cm~17cm Doll (Slim Waist : Large Base)
Included: 1 doll stand
Size:
Base diameter: 9 cm(3.5 inch)
Diameter of the steel bar: 3.3 cm ( 1.3 inch)
Stand high: 5.5 cm(2.16 inch)
Material: Wood Base
Bar: Steel ( plastic coating on the grip)
This is one of the doll stand designed for tiny dolls from 5 inch high to 7 inch high.
This stand will fix waist line of the doll.
If your doll is wearing winter dress or your doll has a thick waist, then we suggest you use this doll stand.
Hook of this doll stand is hard to see from outside, so it will not effect a lot of doll style
who stand by this doll stand.
It is hard to happen damage or scratch to this doll stand because of high quality stainless material.
There is rubber cap on the doll stand to avoid damage to the doll.
Finally, you are able to adjust wing size of this doll stand.
* Model 1: Dollmore Bebe Doll Sweety ( Tall : 14.5 cm == 5.7 inch)
* Model 2: Dollmore Bebe Doll Mingming ( Tall : 14.5 cm == 5.7 inch)
* Included: 1 doll stand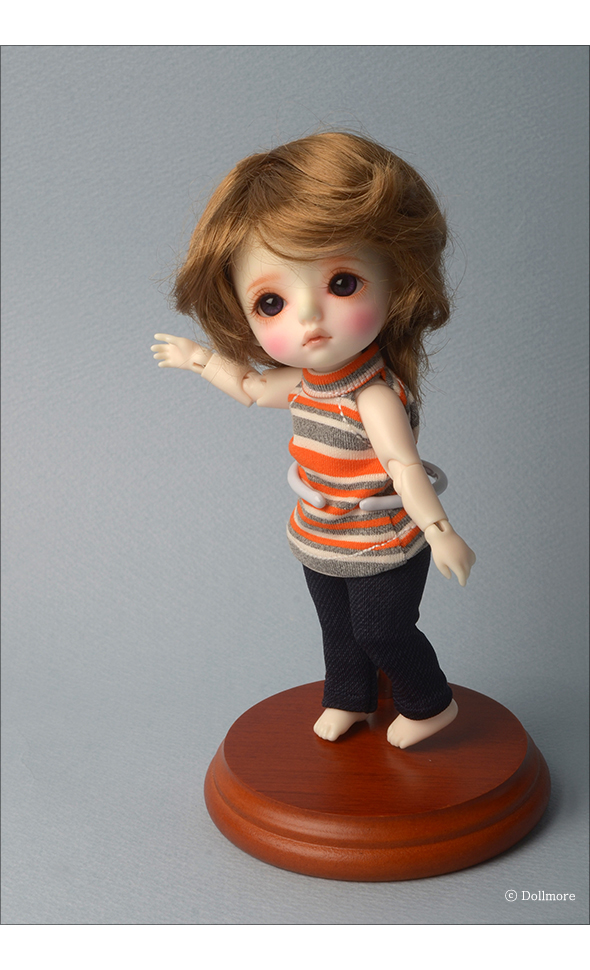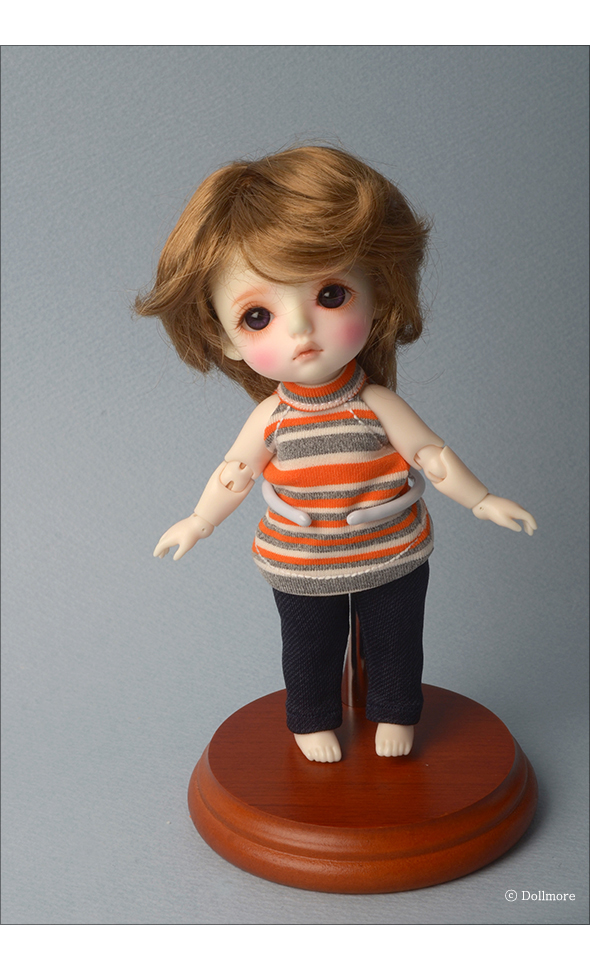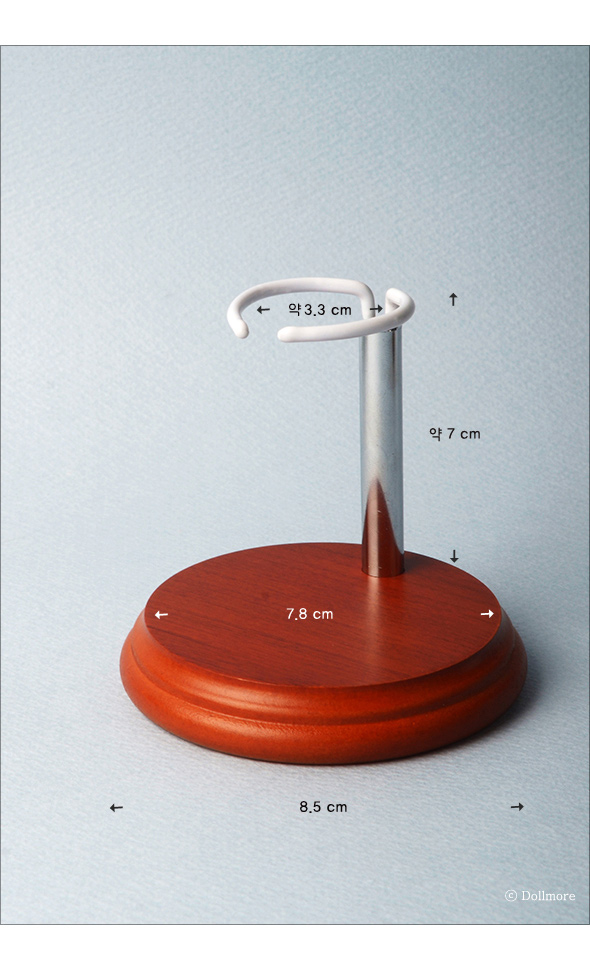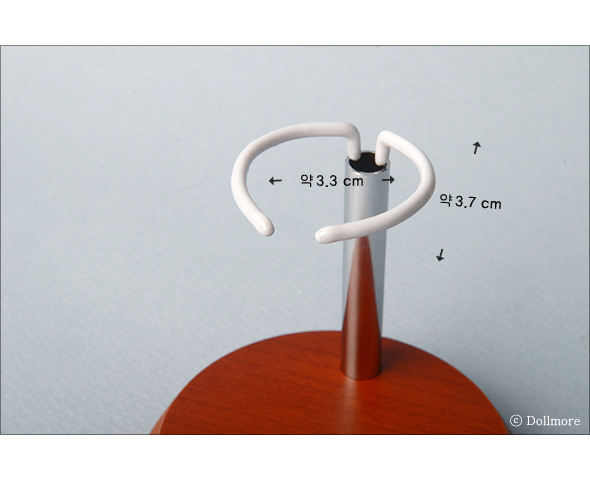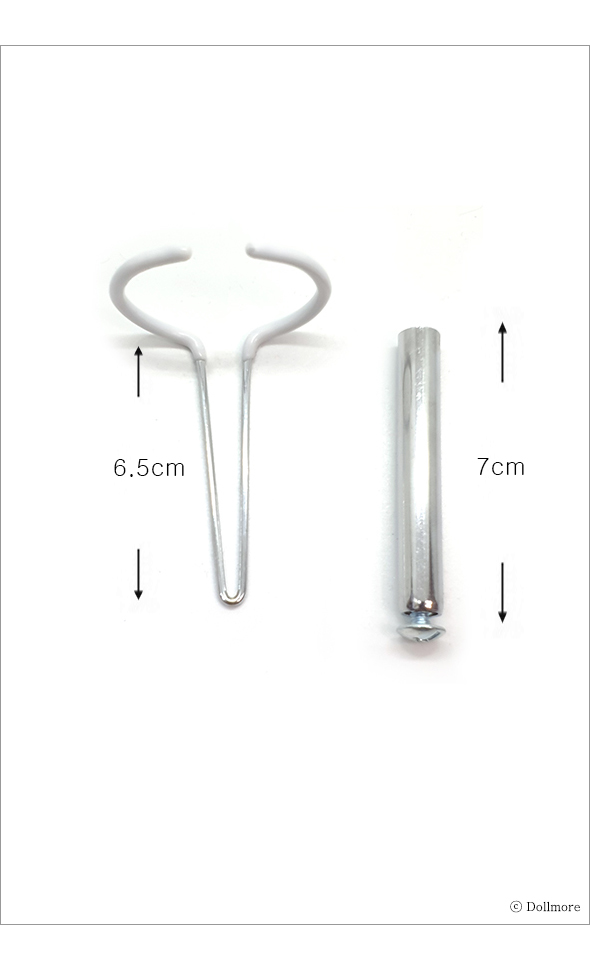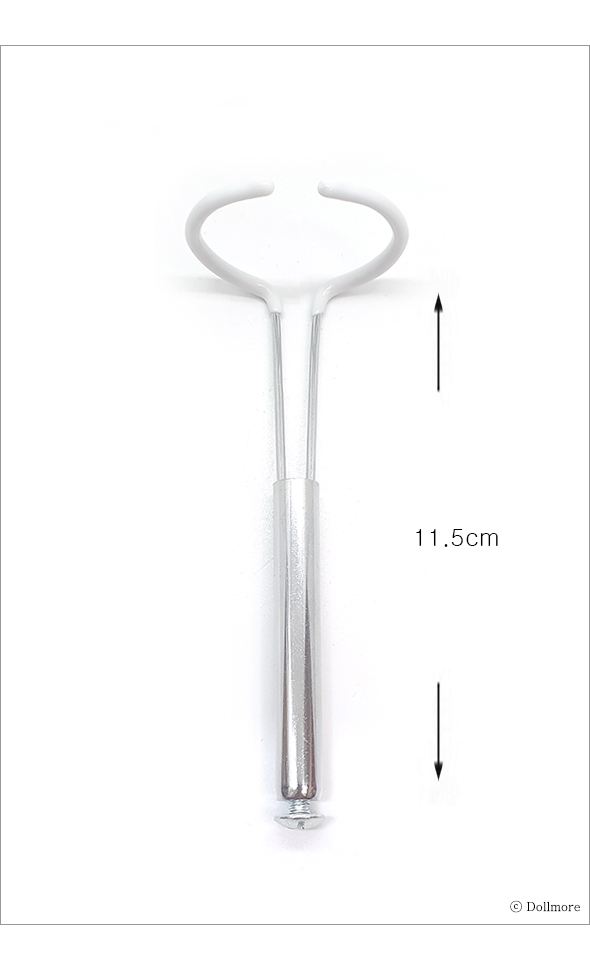 * Size of the above photo is the max size to this doll stand.