This is a princess style wig with front hair
which will make your doll more girlish.
It has very light blond color,
Ths wig is made of high registance hair, so it is possible to make various style
using dryer or curling irons.
We suggest you to test on the unseen plance to select a appropriate temperature.
* Included: 1 wig
* Model 1: Dollmore Trinity Doll Elysia ( Tall: 105cm )
* Model 2: Mokashura Doll - Duyou (Real Skin Normal; 40.5cm)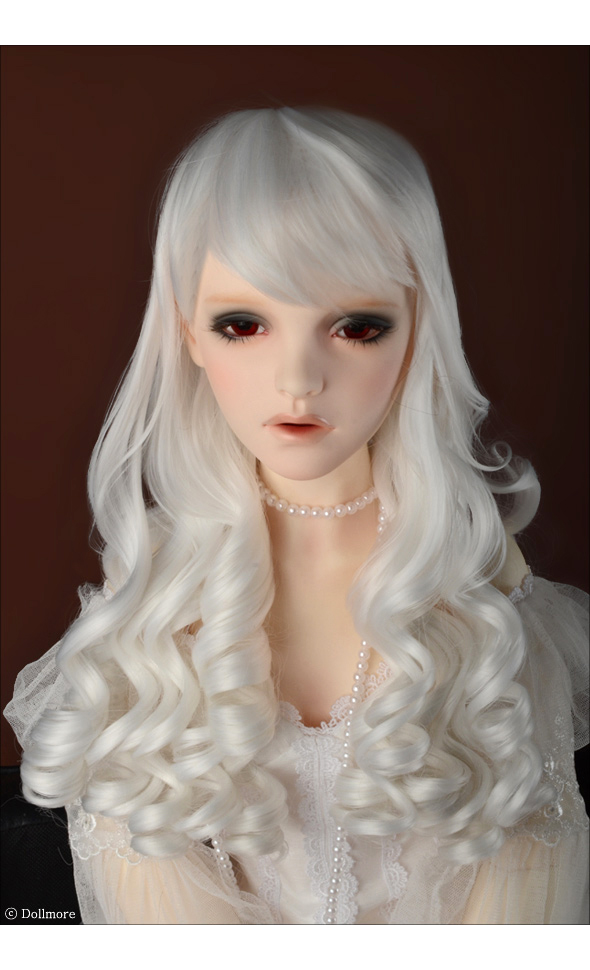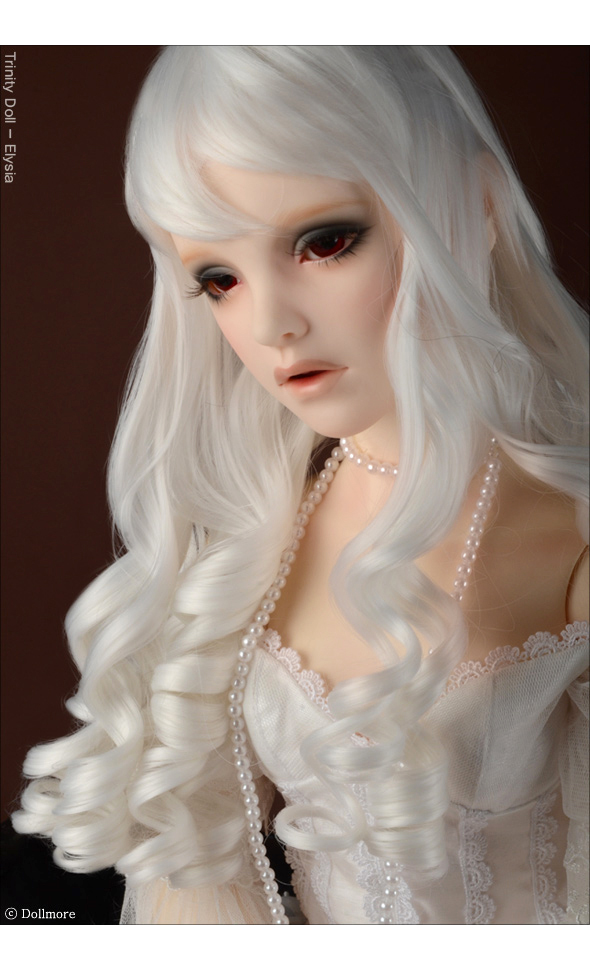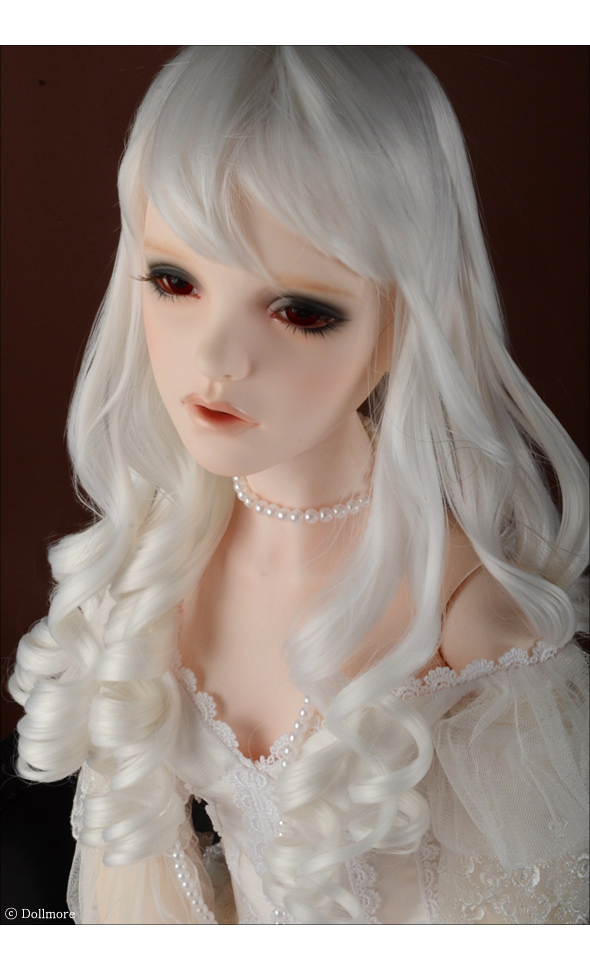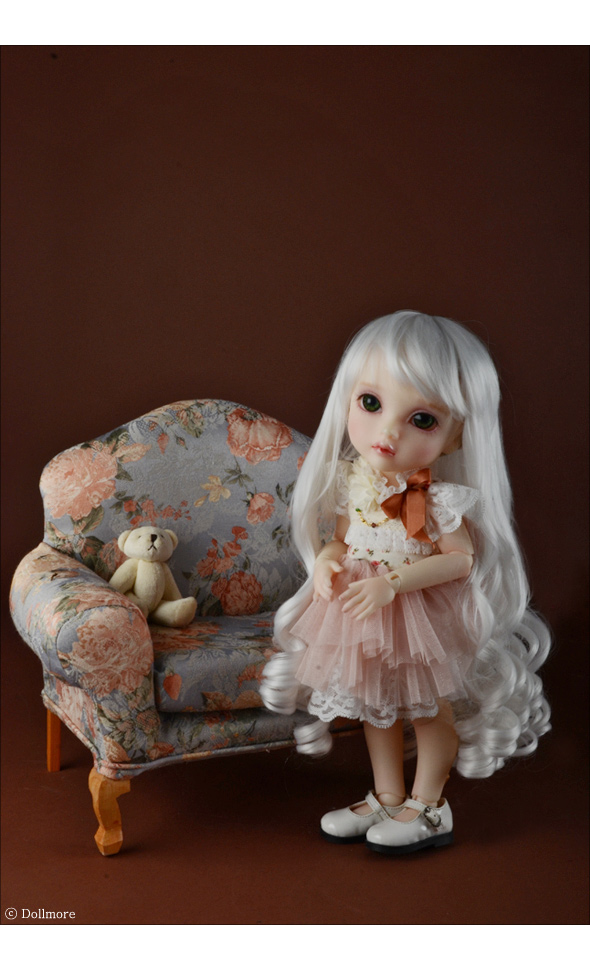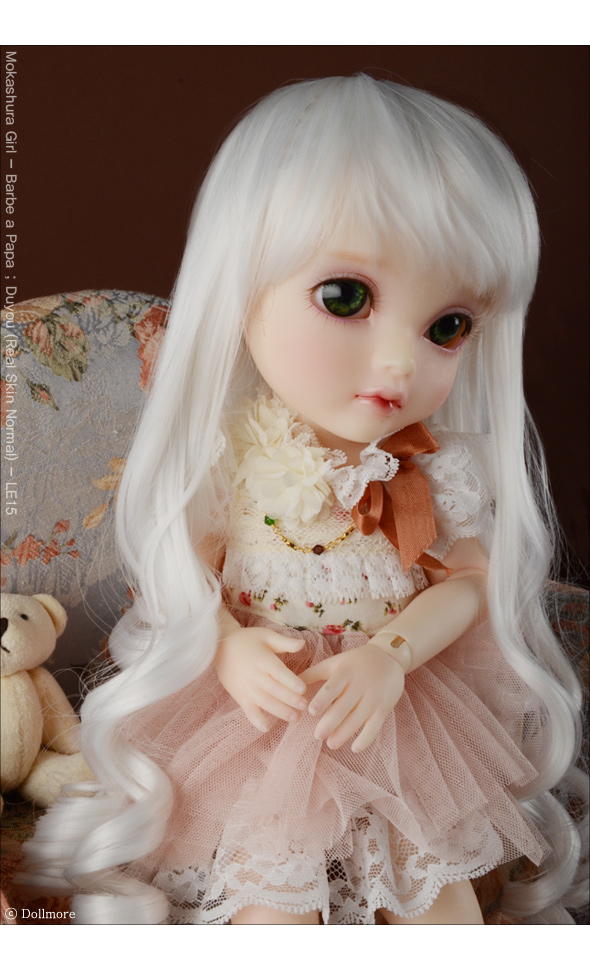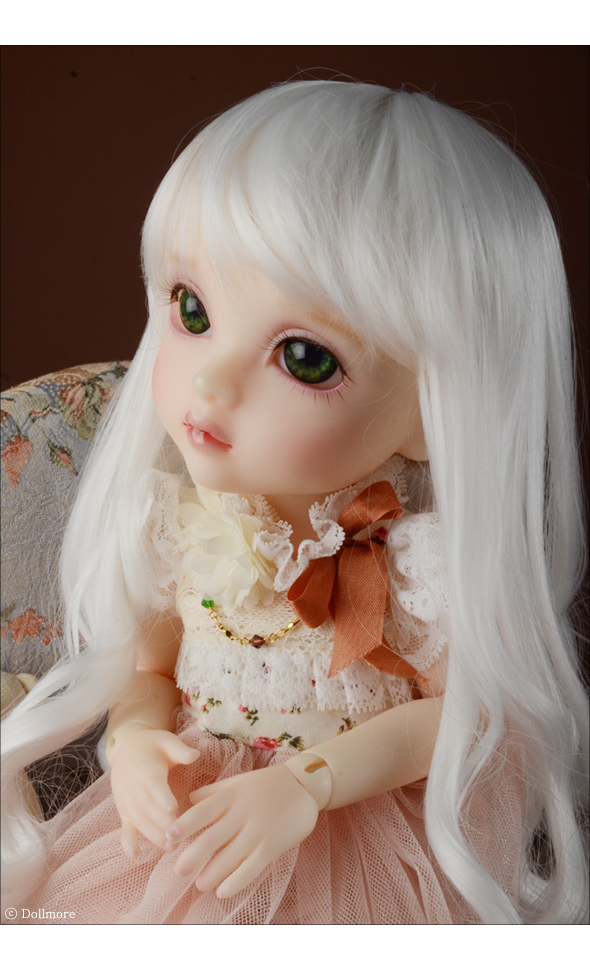 * Notice: It also fits well on mokashura doll and 16" baby doll.