Very charming gat in black color.
This korean tranditional hat fits well to a YOSD size doll( high: 20~30cm)
including dollmore Dear Doll, Mong-a Doll and so on for a doll
having head in 7 inch size.
There are beautiful pearls on the hat.
It is able to seperate pearls from the hat because there is hook on the string.
You are also use the pearls as a necklace after seperating from the hat.
* Model: Dollmore Dear Doll Rainy ( Tall: 26.5cm == 10inch)
* This is a unisex item.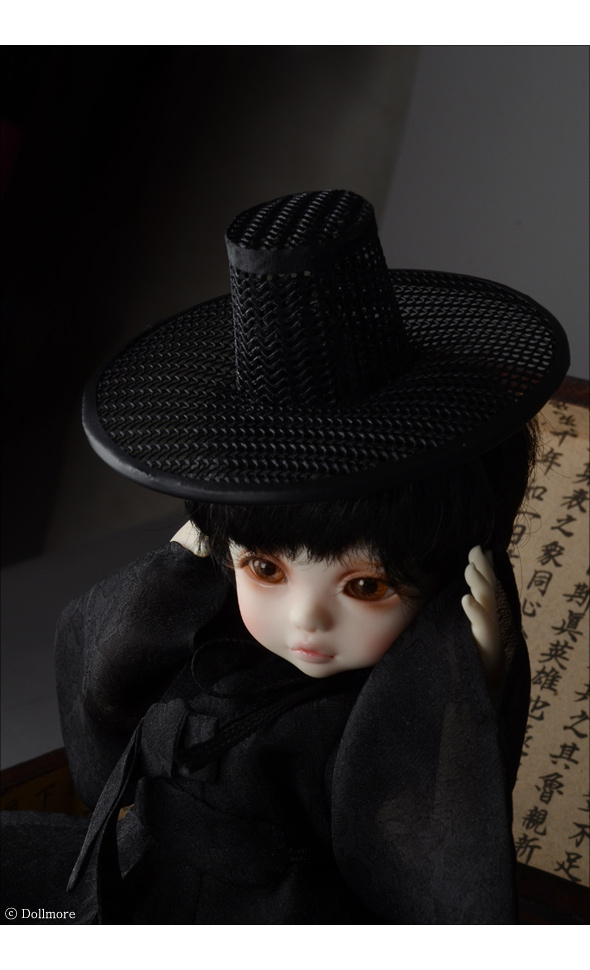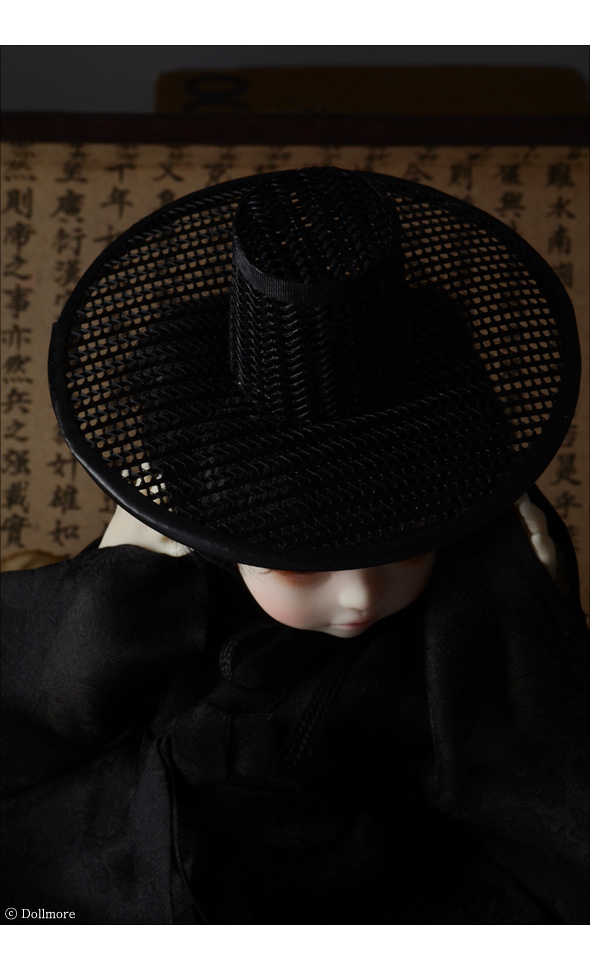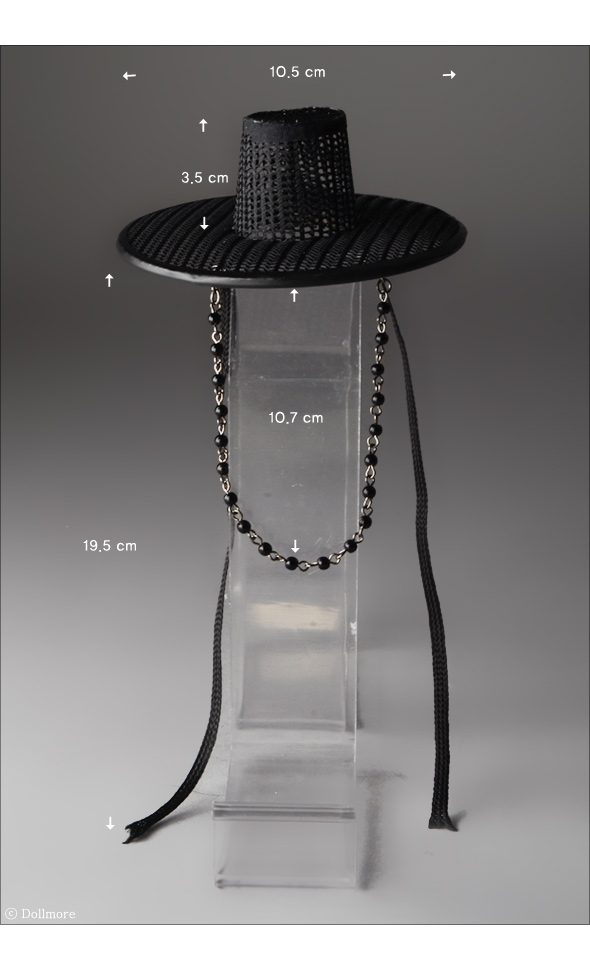 * Notice: This is an economy small item.
So there is bond stain on the hat.
But it is hard to find such hat for a doll, seeking your understanding in advance.