* Special Limited Edition - LE10

* Narsha Girl - Into Enigma ; Narsha - LE10
-------------------------------------------------------------------------
I meet my sister in my lucid dream.
I add make up on my face to look similar with my sister
However, my sister doesn't recognize me.

When i go across the spiderweb
to arrive a space without any window on every wall,

my sister will slightly come and sit down on my shoulder.
My sister wait me, does she?
My sister said to me with a same experssion as 100 years ago.
Do you like to play hide and seek game?

My sister gives me a puzzle.
I wrinkle my forehead after hearing her puzle.

Her puzzled smile melt in dark space as if she want to punish me.
I hope to hear twittering of birds and seeing lumineux soon in the morning
* Included: Normal narsha doll body(assembled), head(makeup), eyes, wig, clothes set, 2 cushions, box, warranty
* Clothes: top, dress, head decoration, neck decoration, stockings
* Eyes: 14mm - Classic PB Flat Oval Glass Eyes (CA-09)
* Wig: (7) Parting Long Sobazu (Blonde)
* Notice: We add custom on the wig to take photo. However, this wig will ship without custom status.
* Shoes: Narsha Size - Basic Mallang Boots (Black)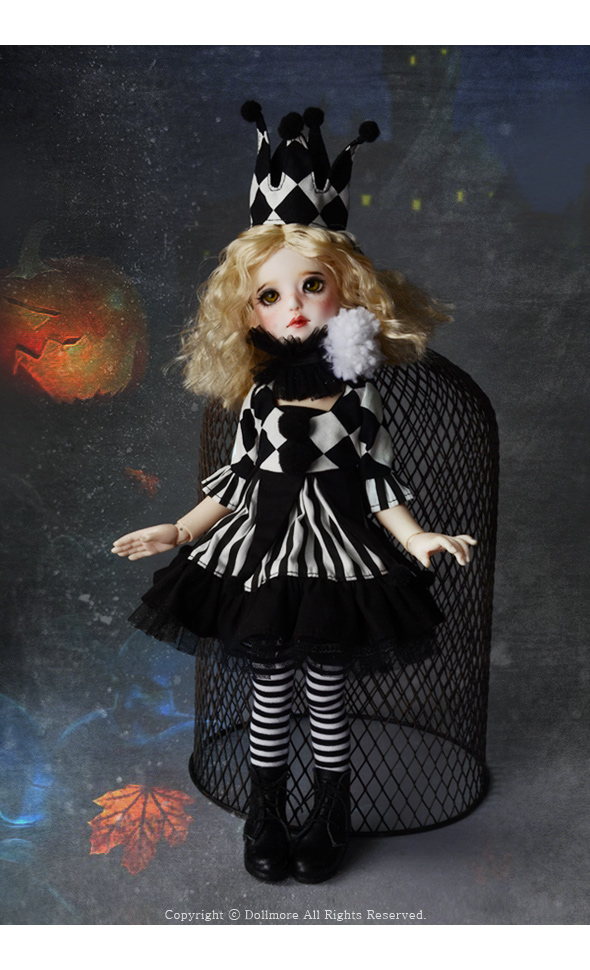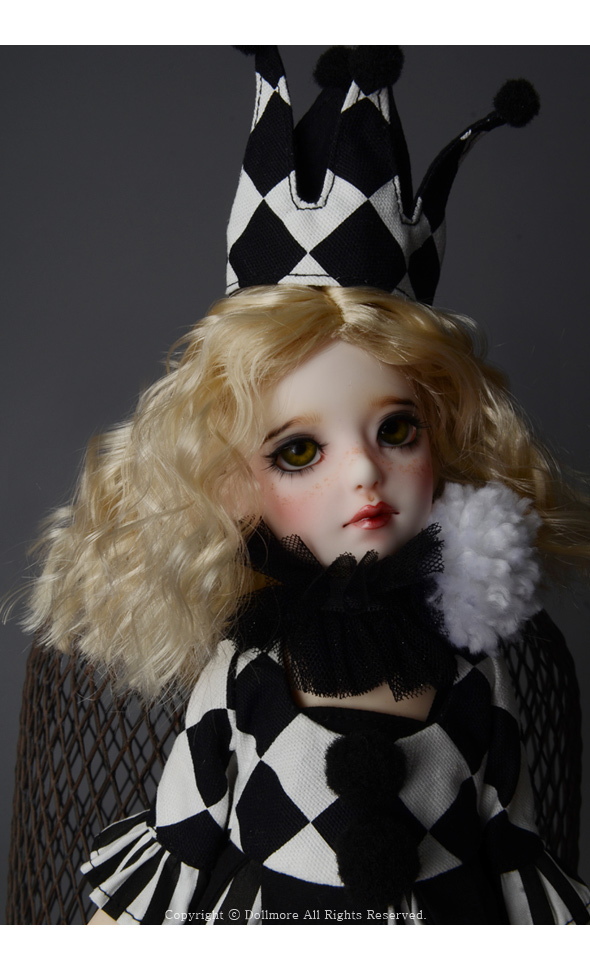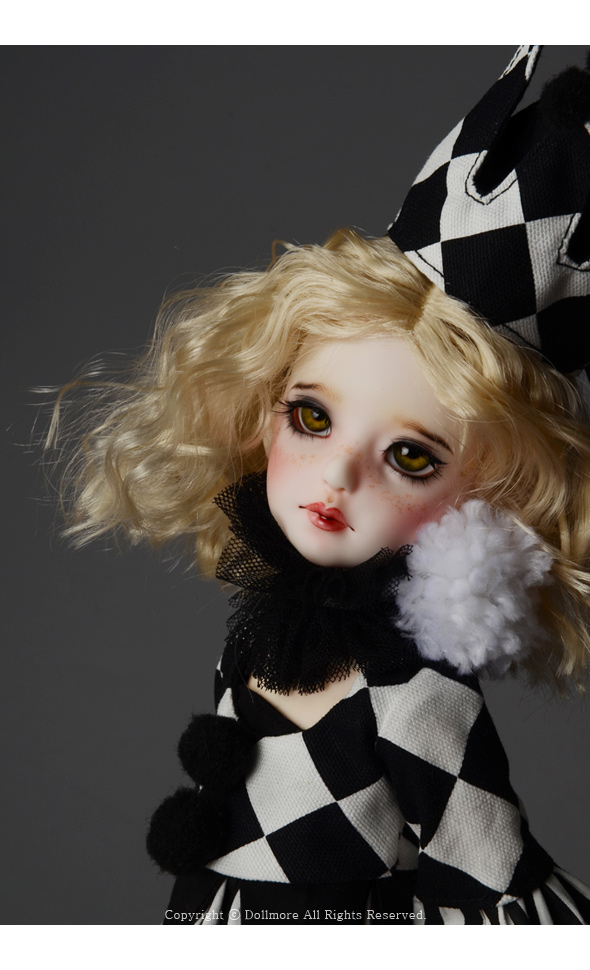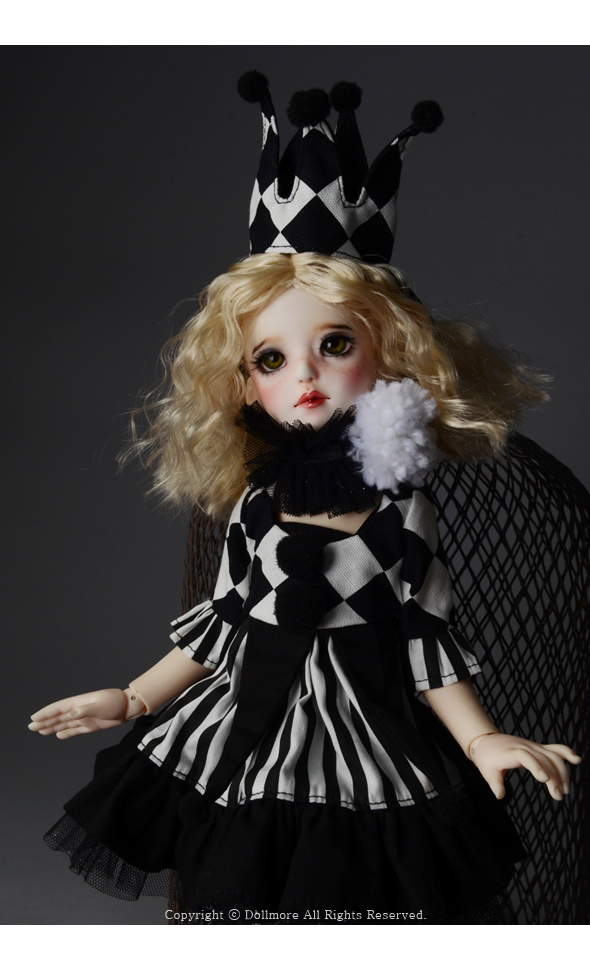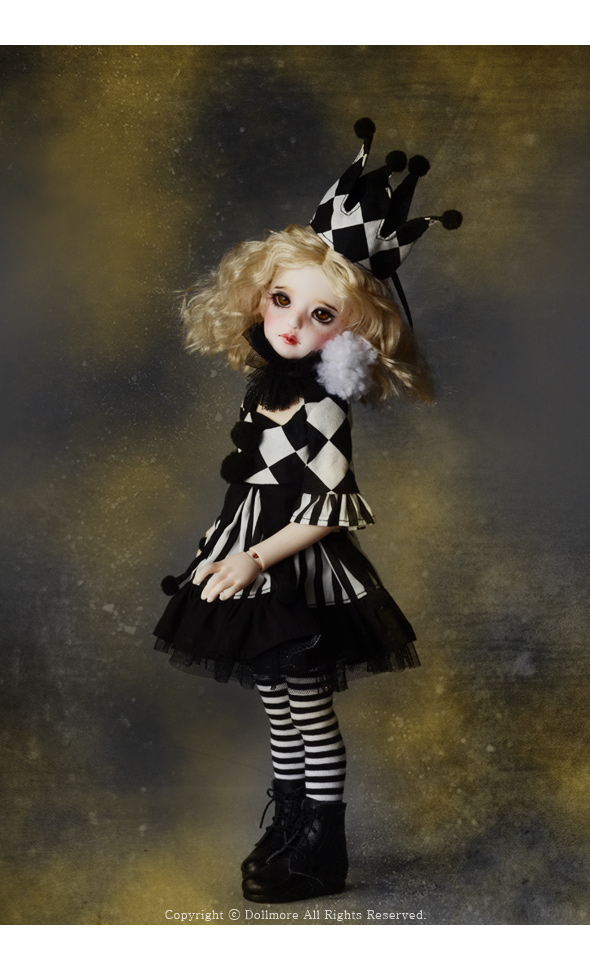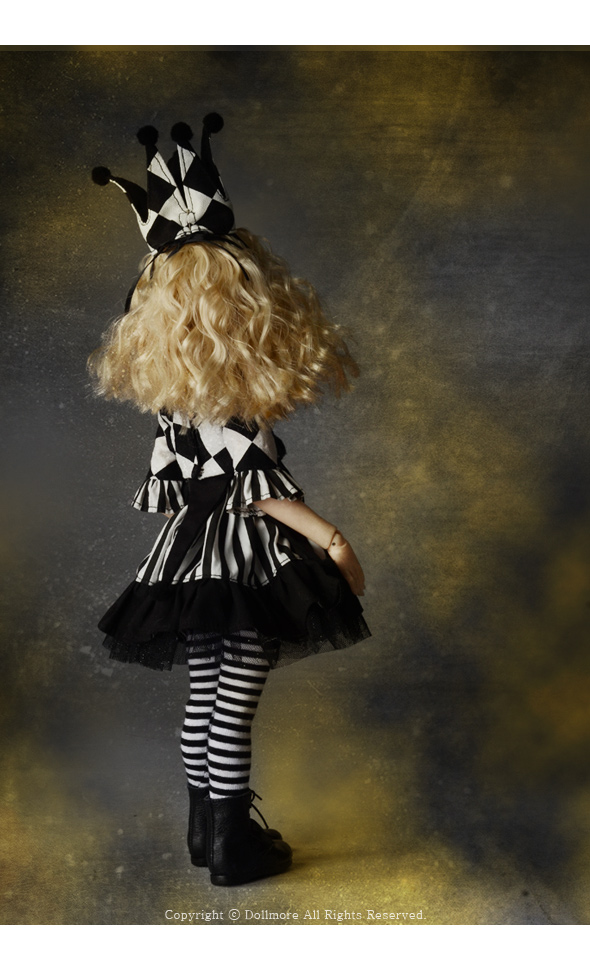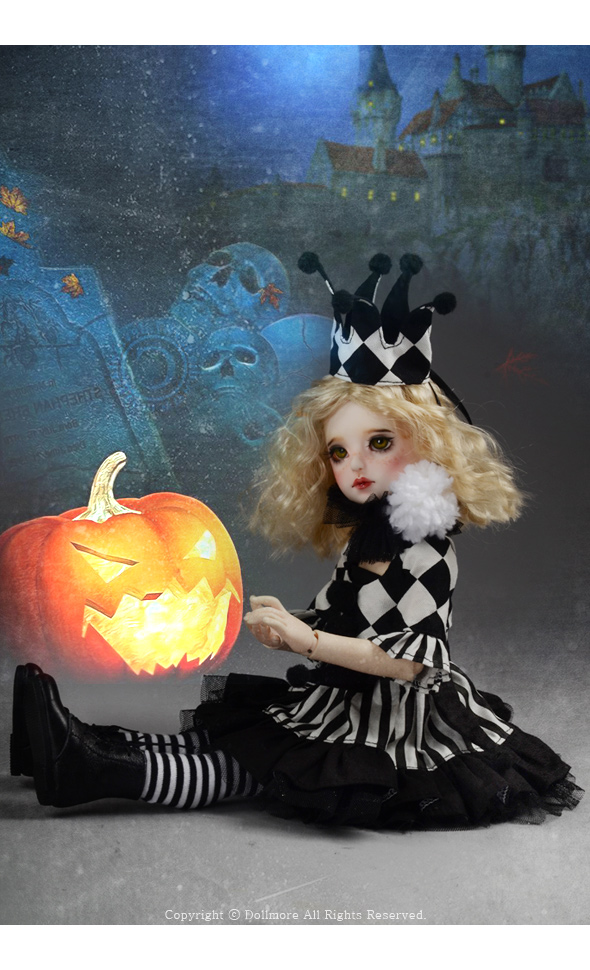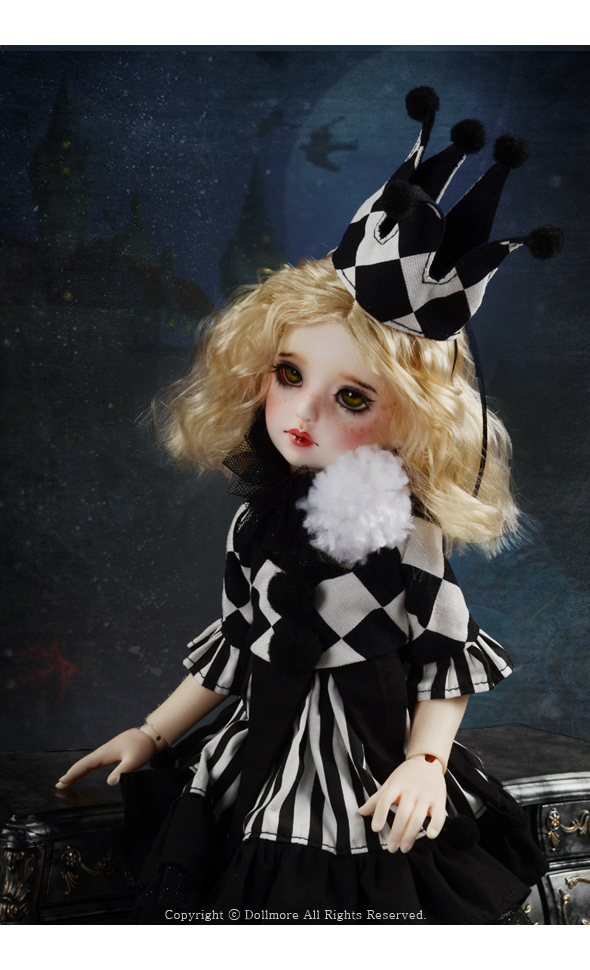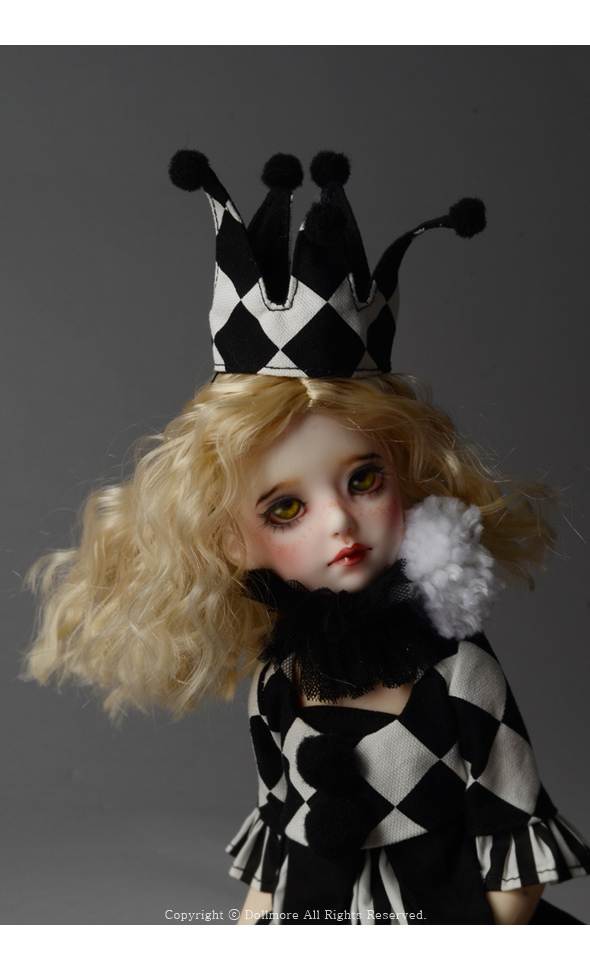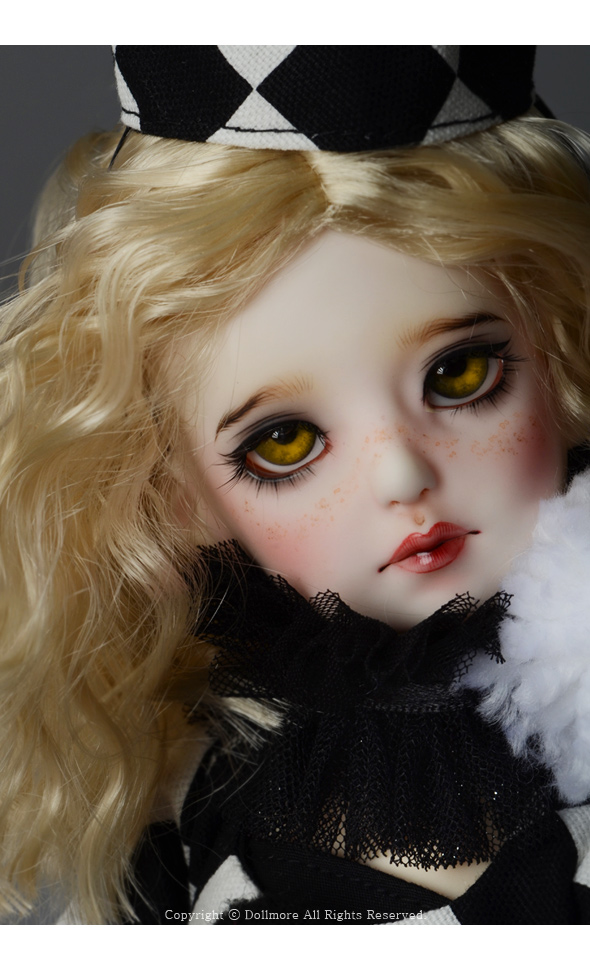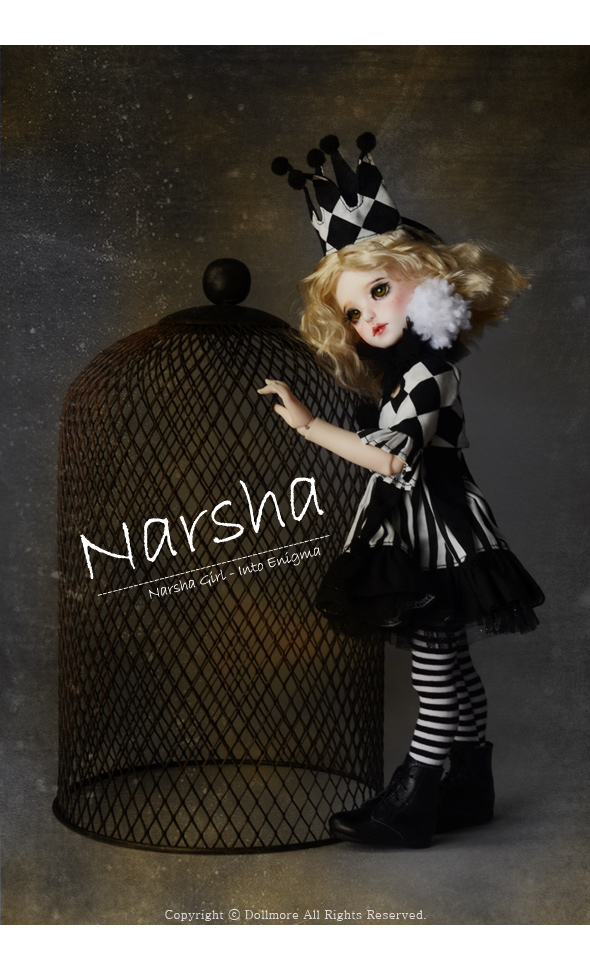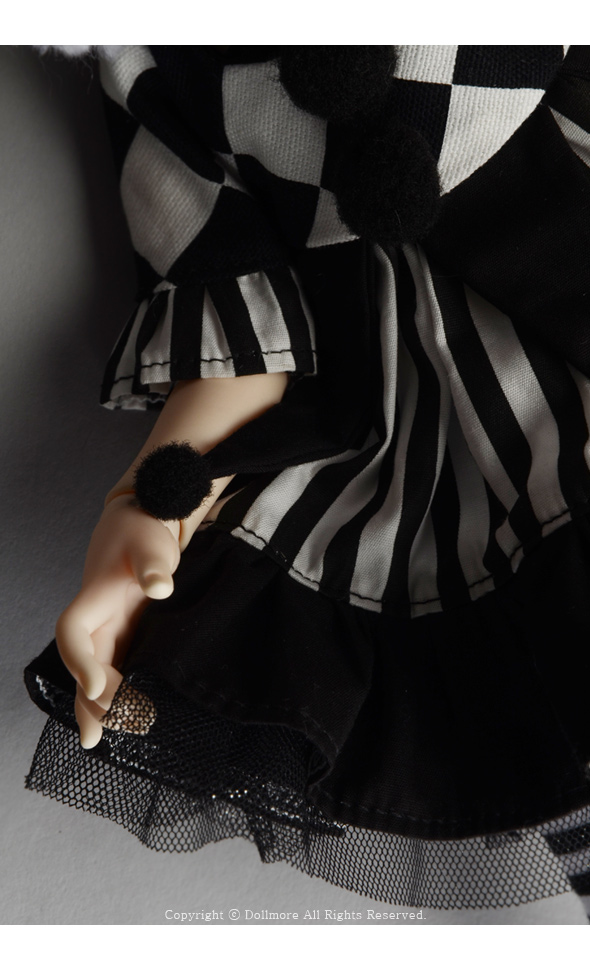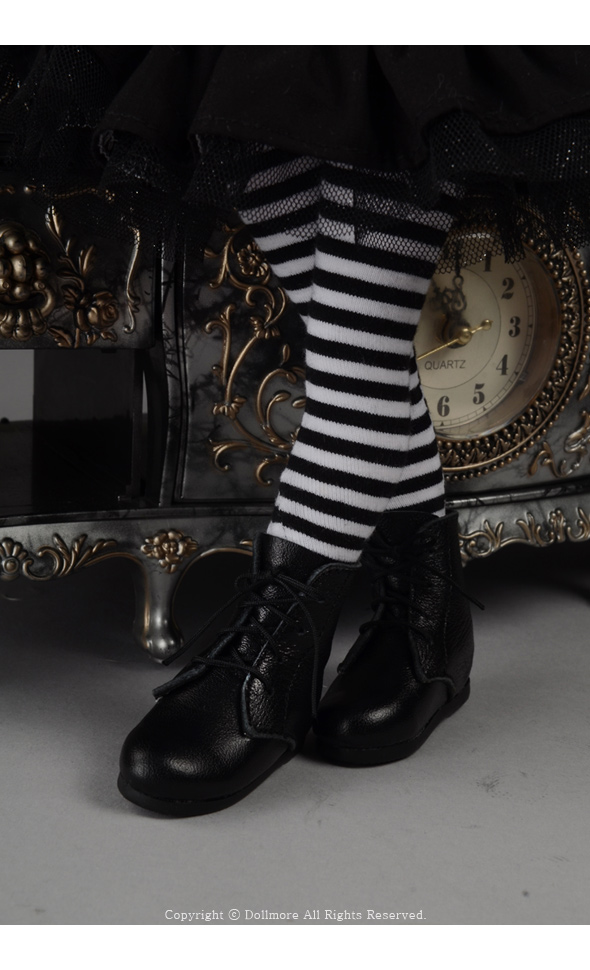 * She looks more beautiful when standing together with alexia.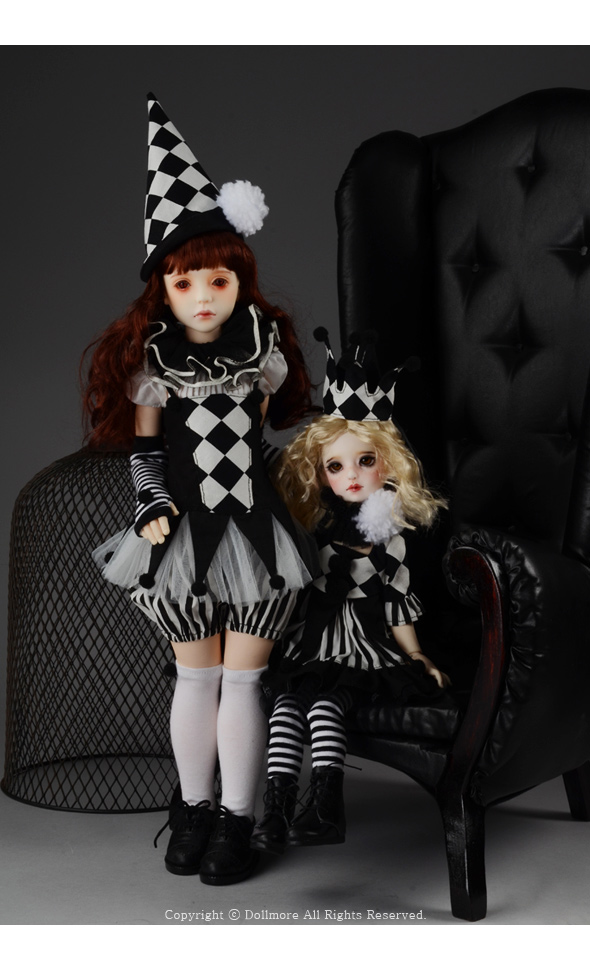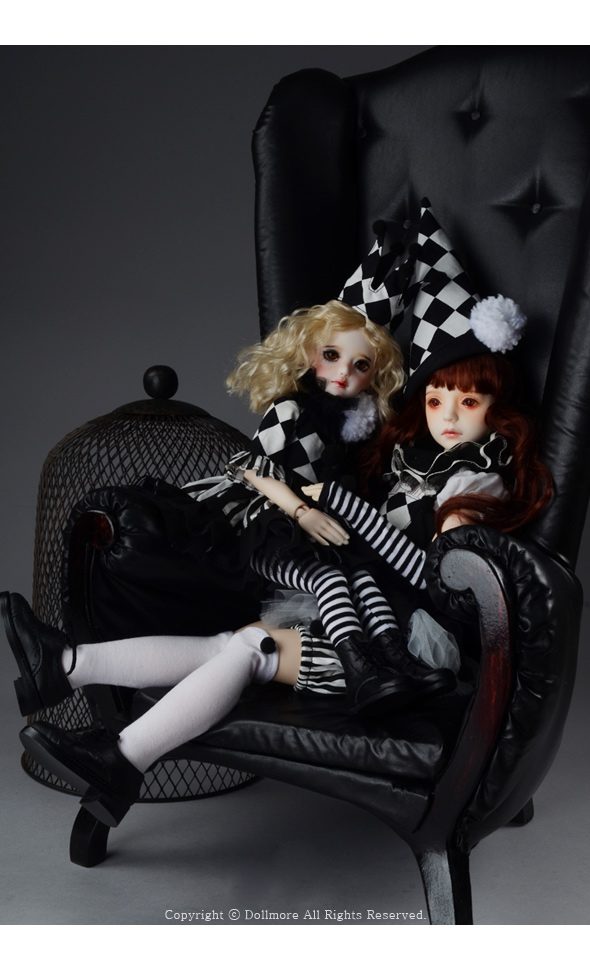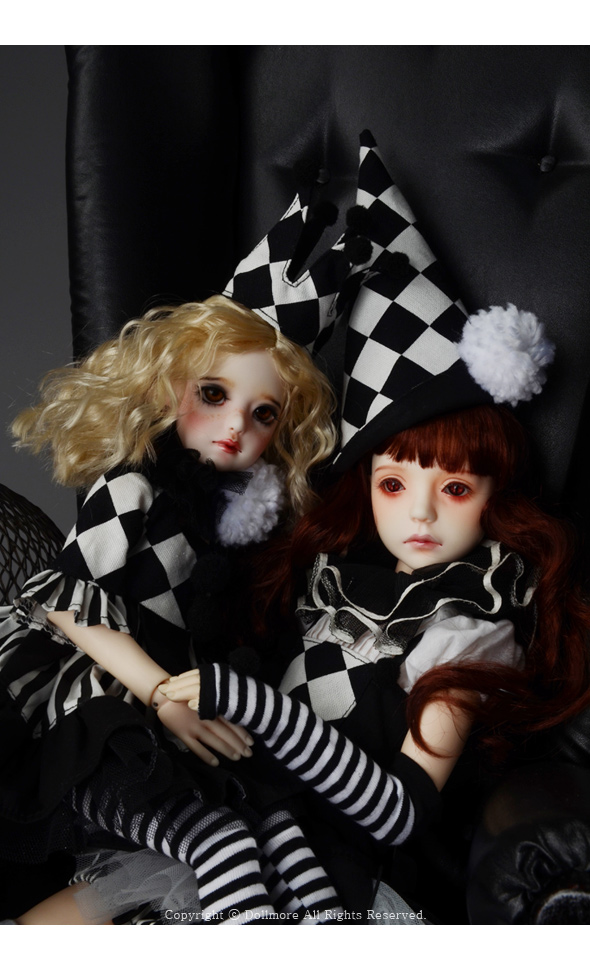 * Notice: If you want to add body blushing and body sanding to this doll, you should pay the blushing and sanding fee seperately. :))

<< order and shipping info >>
1. From order to shipping : order -> payment -> production/shipping
so you can't cancel or return or exchange goods depending on the production system.
2. Inprocess date: 30 business days at least
===================================================
* Narsha Size
- 1. Height : 35cm
- 2. Eye size: 12mm or 14mm
- 3. Head : 17cm
- 4. Bust :15cm
- 5. Waist : 14cm
- 6. Hip : 17cm
- 7. Foot : 5cm

===================================================

* Designed by Gu Mi-Jung

March,2003 Completed Bimond's Doll Academy
April,2003 Korea Ball Jointed Doll Association executive member
June, 2003 Movie"Whispering Corridors 3: Wishing Stairs,2003" provided dolls
July, 2003 Exhibit in "The New Artist of Korean Doll"
October,2003 Exhibit in "Chungju International Craft Biennale" Sponsored by Korean Creaft Promotion Foudation
October,2003 Exhibit in "Guangju Shginsegye Gallery Doll Exhibition"
December, 2003 Exhibit in "Dongdaemoon Hello A.P.M Event Exhibition"

2004, Designed "NARSHA"
April, 2004 Exhibit in "3rd TOY FAIR"
May, 2004 Exhibit in " Group Exhibition" in Mac Gallery
May, 2004 Exhibit in "Ball Jointed Doll Exhibition" sponsored by LEVI STRAUSS&CO
August,2004 Movie "The Sacrlet Letter,2004" provided dolls.(NARSHA)
October,2004 Exhibit in "The scent of memory in Movie"Sponsored by Korean Creaft Promotion Foudation

January, 2005 Exhibit in "5th TOY FAIR"
January, 2005 Exhibit in "Seoul Exhibition"Sponsored by Department Store HYUNDAI
October, 2005 Exhibit in "Korea Japan Ball Jointed Doll Exhibition" in Hiroshima

2006, Designed "Zaoll"
June, 2006 Participation in Yoshiko Hon's Ball Jointed Doll Exhibition in Hiroshima City Art mMuseum.
December, 2006 Seould COEX"1st World Doll Festival"Participation

2007, Designed"Q.pito"
Febraury,2007 KT Culture Center sponsorship"Dreaming Doll Exhibition"
May, 2007 German Toy Industry Museum sponsorship"Puppenkunst aus Korea"Exhibition
December,2007 Seould COEX"2nd World Doll Festival"participation
* Costume Design : Ajumapama
* Dollmore keeps all copyright and all proprietary rights of sculpture for Narsha doll.
* Design application No. 2006-50002
* Design registration No. 0462757