* Judith Girl Doll - Bride of the Monster ; Sona - LE10
* Special Limited Edition - LE10

I am waiting you, my darling
There is rumbling that you may be very special man.
I am mischievous and take it very easy to meet you
even i have never seen you.
I do not see anyone here.
You are my price who will give me freedom
and help me to escape from this narrow and terrible place.

I born in the morning
and will disappear in the night.
So please visit me soon.

One day for me is very short and very precious.
I really hope to meet you
even you are a monster.
...............................................................
Heizle comes back with glamor body.
She is as bride of monste who is also able to make various pose.
Heizle has a mysterious eyes line and dress beautifully, seeking your many love.
She is a full set doll.
She will arrive the same make up and same clothes set on the photo.
...............................................................

* Included: Sona head( Make-up), Judith doll body, Eyes, Wig, Clothes Set, Shoes, Box, 2 Cushioins, COA
* Clothes: Dress, inner dress, arm decoration, neck decoration, veil, 2 head decoration, panty, stockings
* Eyes: 14mm Solid Glass Doll Eyes - PW24(B)
* Wig : (7-8) NHG Sobazu Wig (Black)
* Shoes : MSD(high heels)Shoes - Basic Shoes (Black)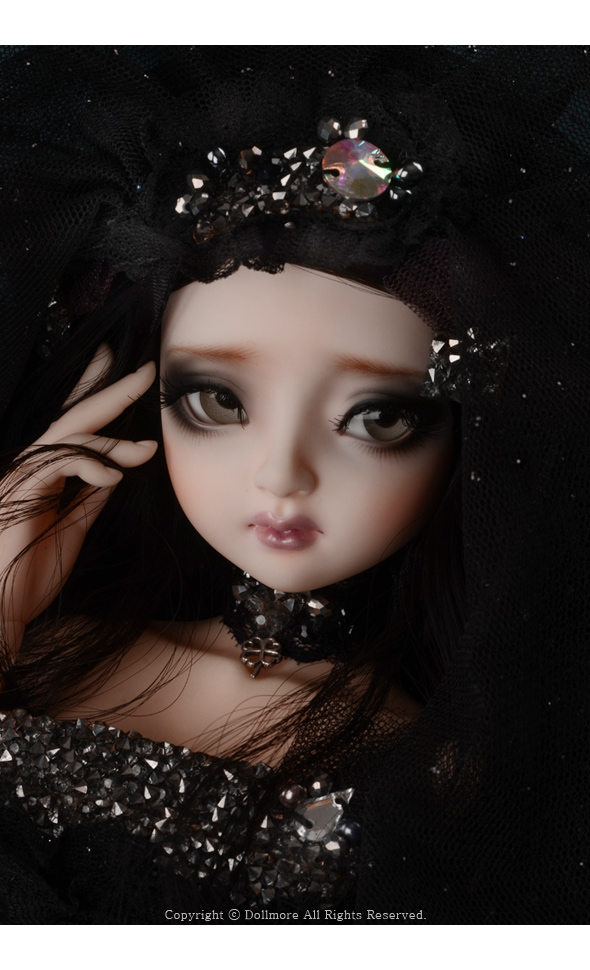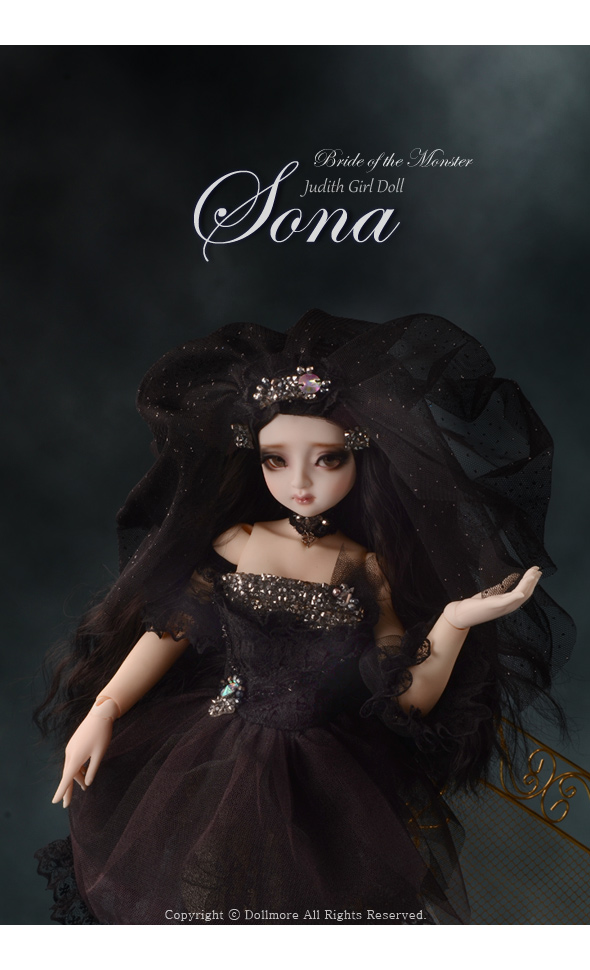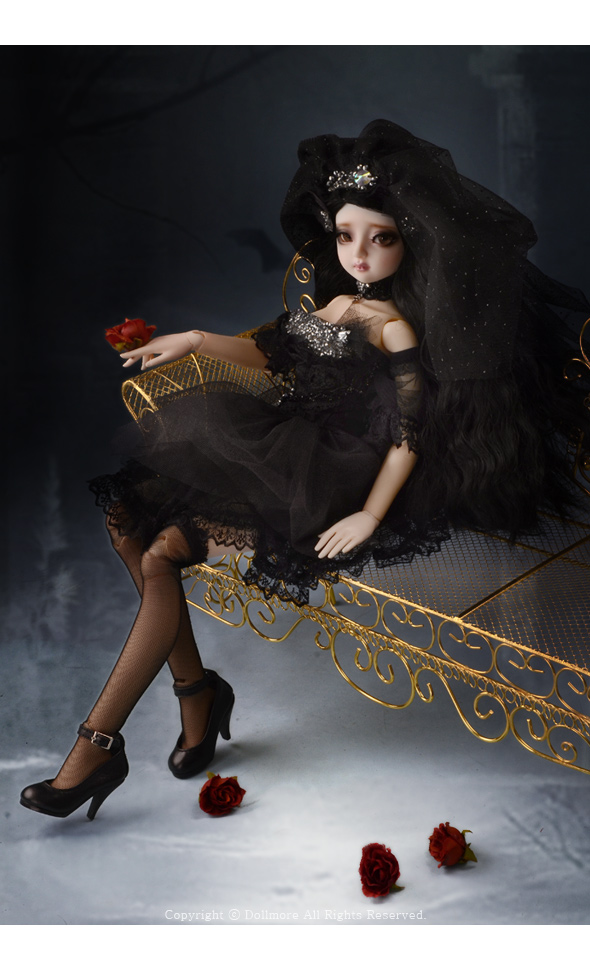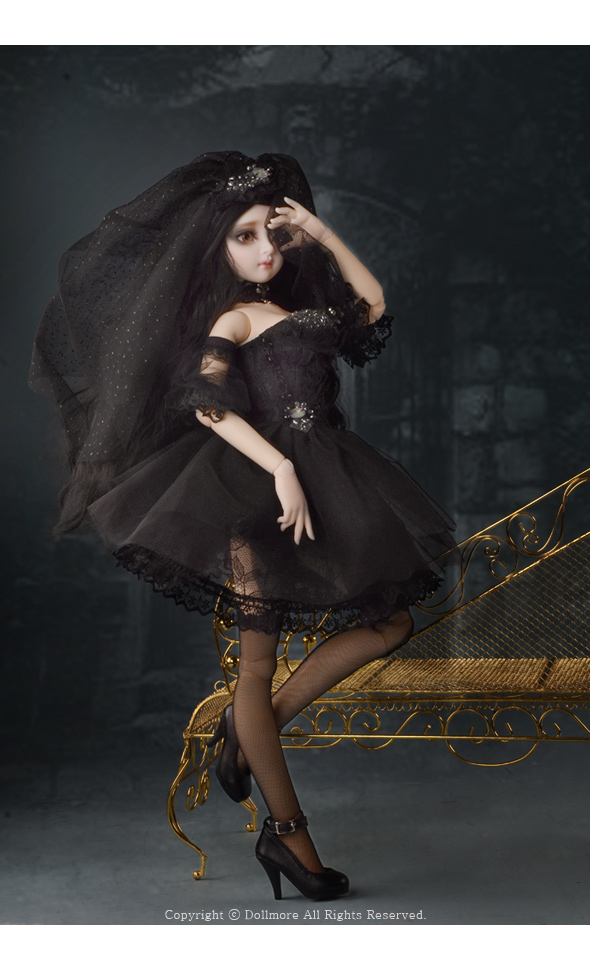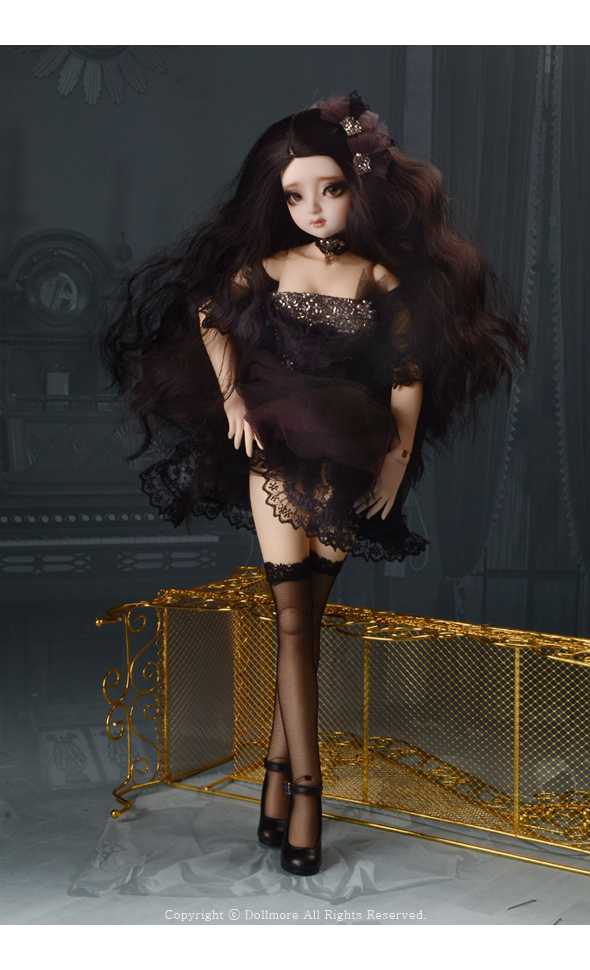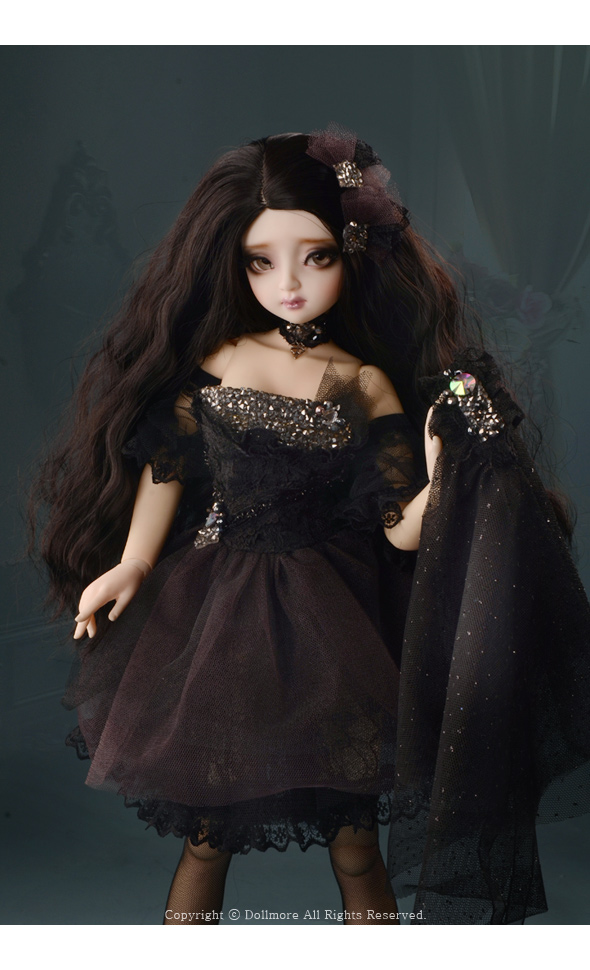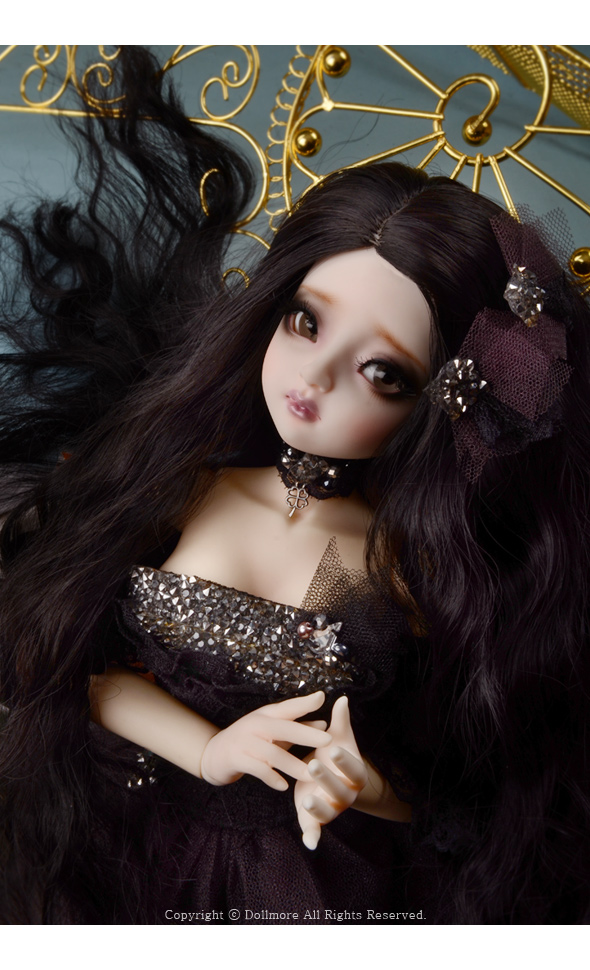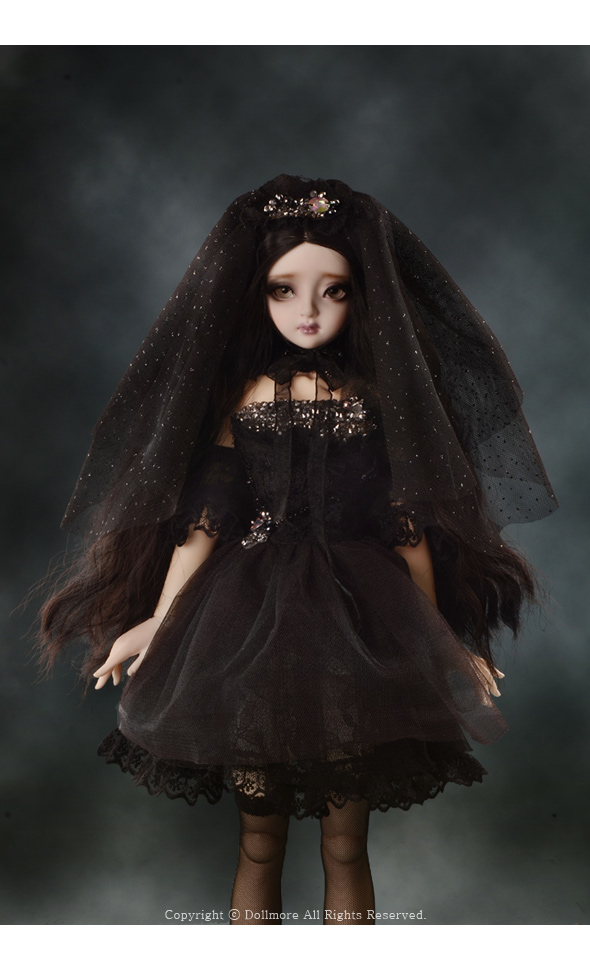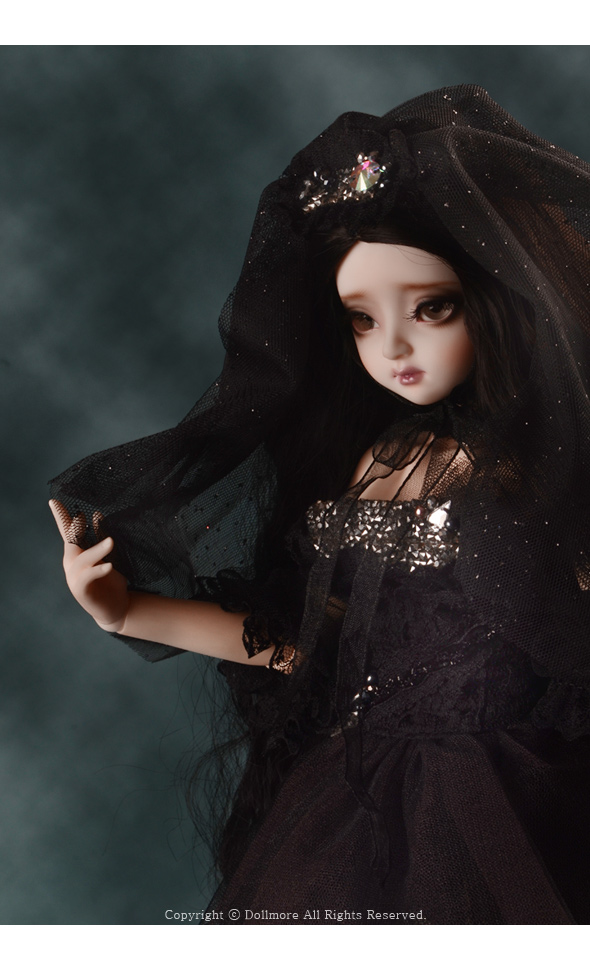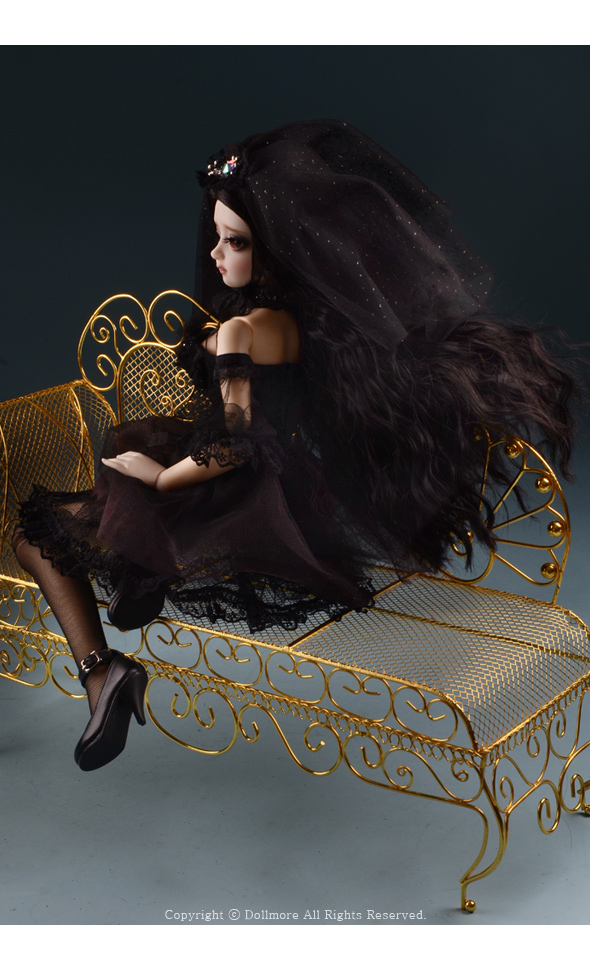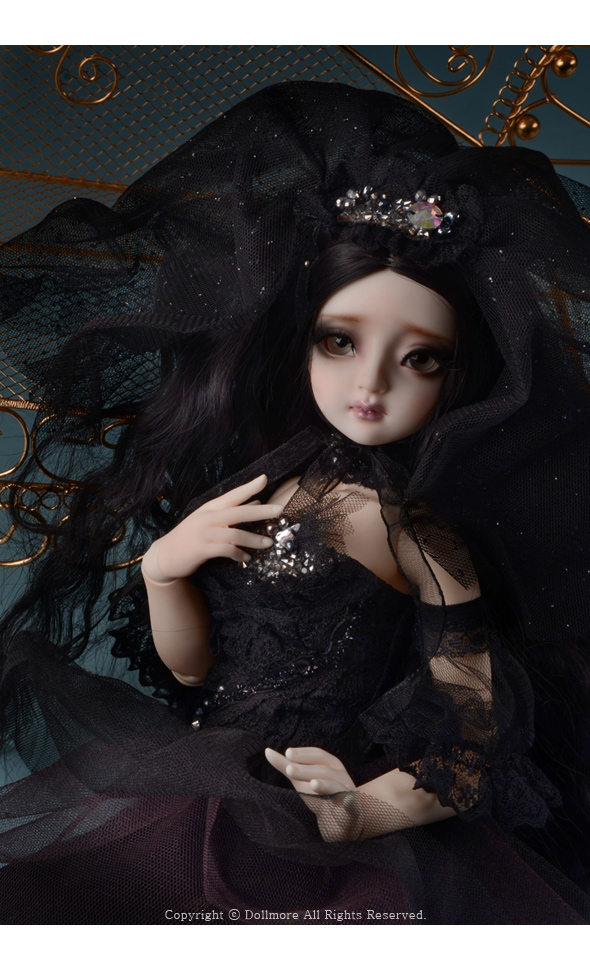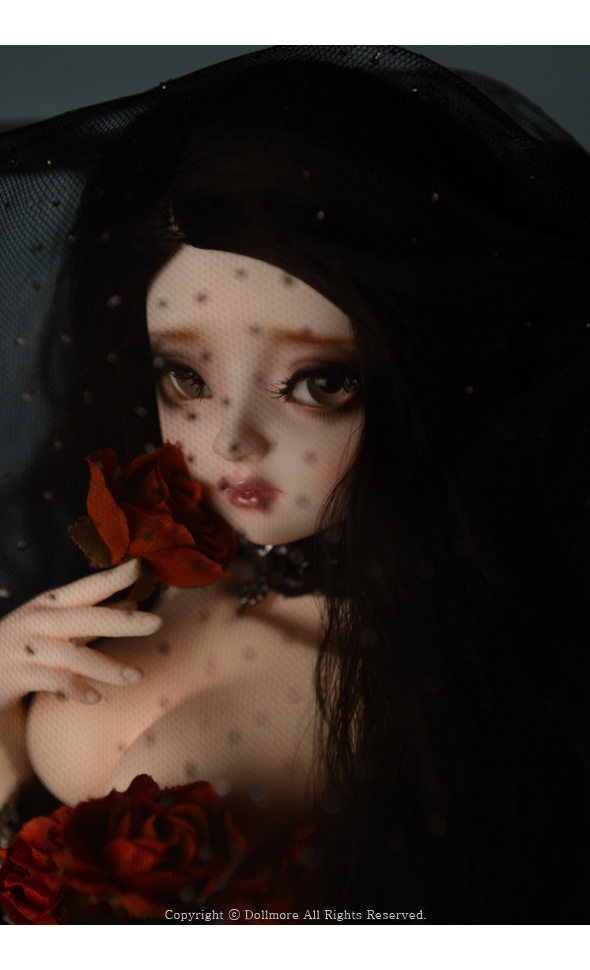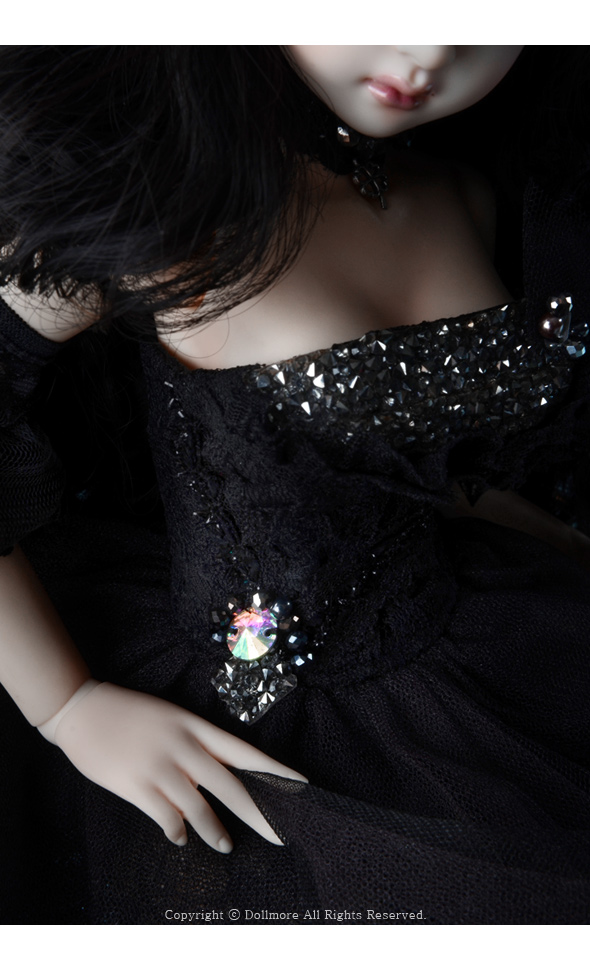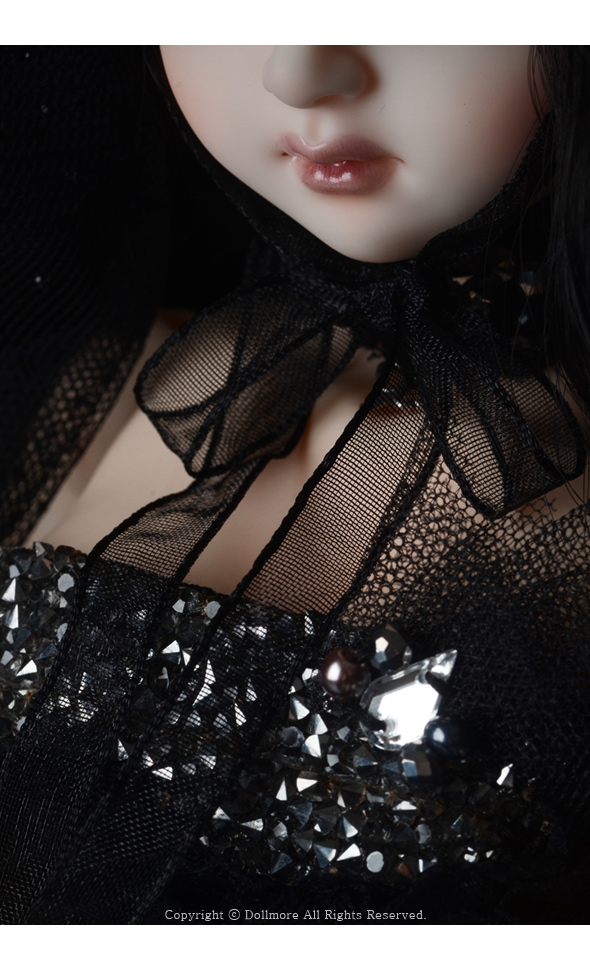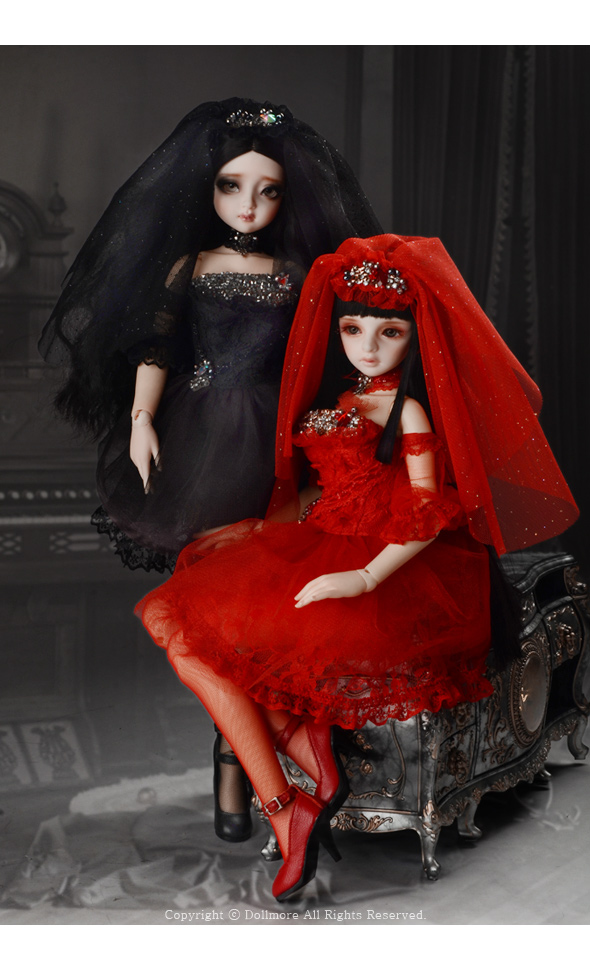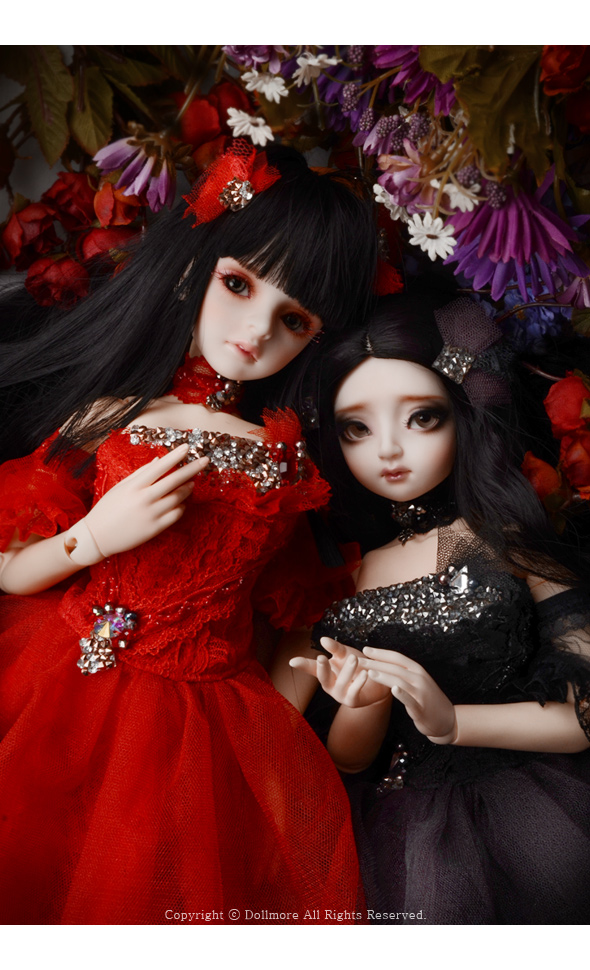 * Order and Shipping
* As based on 'Production after order' system, your order can't be canceled, after paying.
* The shipping date may be delayed a little more on hand-made work. Seek your understanding.
* In general, It takes 30 business days to make after receiving full payment.
* If you want to add body blushing or body sanding service, please contact us by email or leave memo on the comment section.

* Judith Girl Doll Size
1. Tall : 44.5cm/17.5 inches
2. Body length not include a head : 39.2cm/15.4 inches
3. Length from hip to knee : 11.5cm/4.5inches
4. Length from knee to calf : 12cm/4.7 inches
5. Circumference of neck : 6.1cm /2.4 inches
6. Width of shoulders : 12cm /4.7 inches
7. Circumference of chest : 19.8cm / 7.8 inches
8. Circumference of waist : 12.8cm / 5 inches
9. Circumference of hips : 19.5cm /7.67 inches
10. Circumference of Wrist : 4.7cm / 1.85 inches
11. Length from shoulder to wrist include a wrist ball : 13.5cm / 5.3 inches
12. Circumference of ankle : 6cm / 2.4 inches
13. Length from hip to Heel : 25cm / 9.8 inches
14. Length of Foot size : 5.8cm /2.3 inches
* Payment

1. Paypal - Dollmore will send you a invoice via paypal.( dollmore paypal account: help@dollmore.net)
2. Eximbay (direct credit card payment)
3. Bank transfer.
- Bank name: standard chartered bank korea limited
- Account: 431-20-243375
- Recipient: lee eun young
- Bank tel: 82- 2- 521- 9252
- Bank address : standard chartered bank korea limited 1675-1
Seochodong Seochogu Seoul 137-070 Korea
( Gyodaeyeok Br. )
- SWT code : SCBLKRSE

* Design registration No. 2006-50002

* Compatible SIZE

- 7-8inch sized wig and MSD sized shoes fit well.
- Loose fitting MSD sized clothes fit well.