* Lukia Doll - Limpid Dizziness : Lukia - LE10
* Special Limited Edition - LE10
I cover myself as if who ties my whole body behind the doll
I hide backside of the door
Someone wants to enter after opening the doll
Stop!
I cannot allow the situation to continue
I am too soft to make any claim

I shout in pain inside of the heart
Please do not close to me!

Suddenly, i heared the rumblings of discontent around
My face burned with shame.
I am in confusion and am afraid deeply
Tears are suddenly welling up in my eyes.

Stop enter, go outside, please
My hollow voice
I give orders in a week voice.
I never invite you
Howeve, you stand in front of me with smiles as if waning
It seems that you stand in front of the melting mirror.

I do not remember that i watch your smile or tears
I do not want to remember your face again.
====================================================
Lukia is a fashion leader with slim body with perfect ball joint.
She has a very beautiful body line.
Lukia has a very good joint to make various pose.

* Included: resin head (make up) & resin body(totally assembled, 2 pair of feet set: heel feet + flat feet), eyes(20mm), 8~9 inch wig, clothes set, box
* Clothes Set: head ornaments, top, skirt, arm warmmer, stockings
* Eyes: 20mm Half-Round Acrylic Eyes (L.T/Violet)
* Wig : (8-9) Lady RB Wig (Carrot)
* Shoes: 12" Nalla Shoes (Red)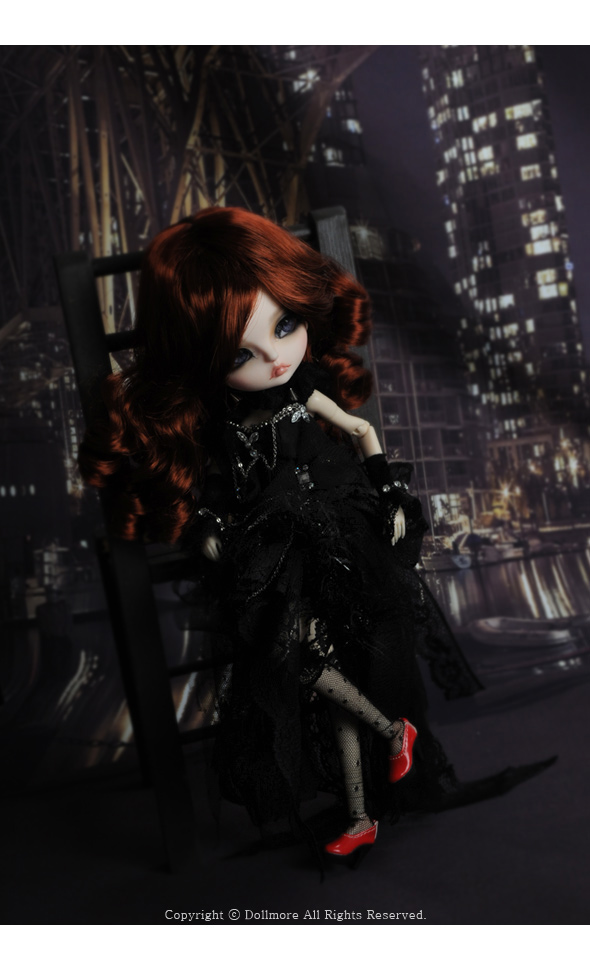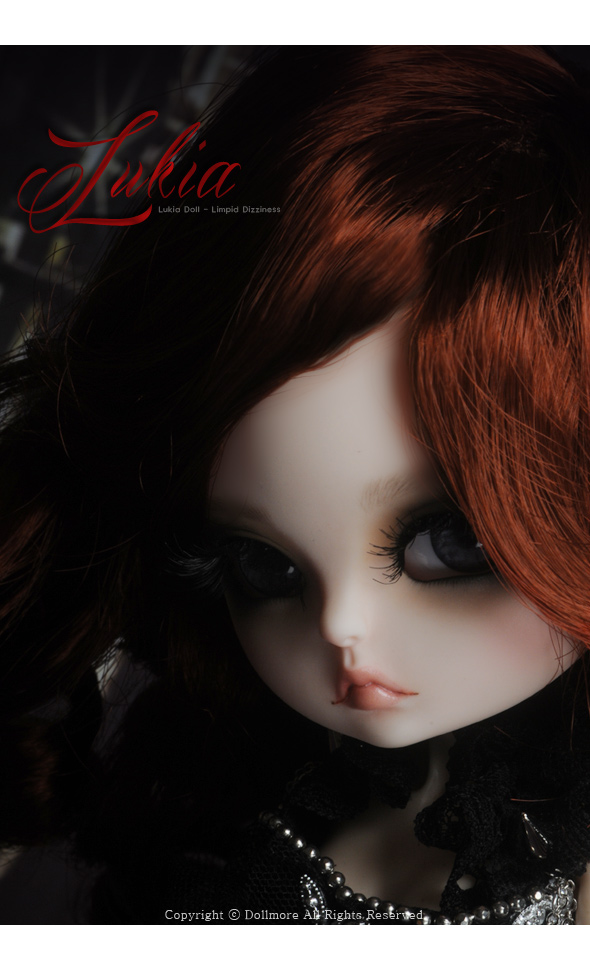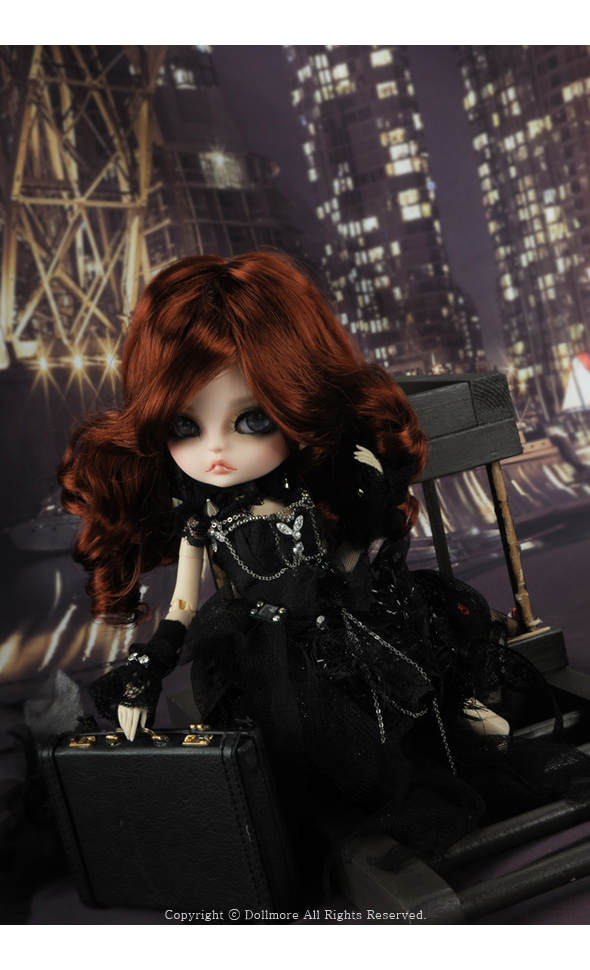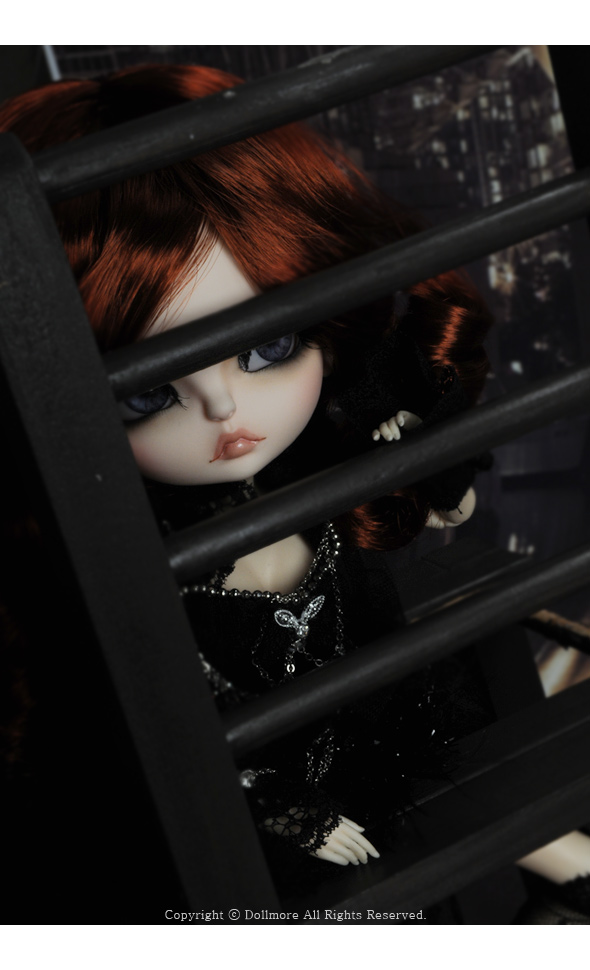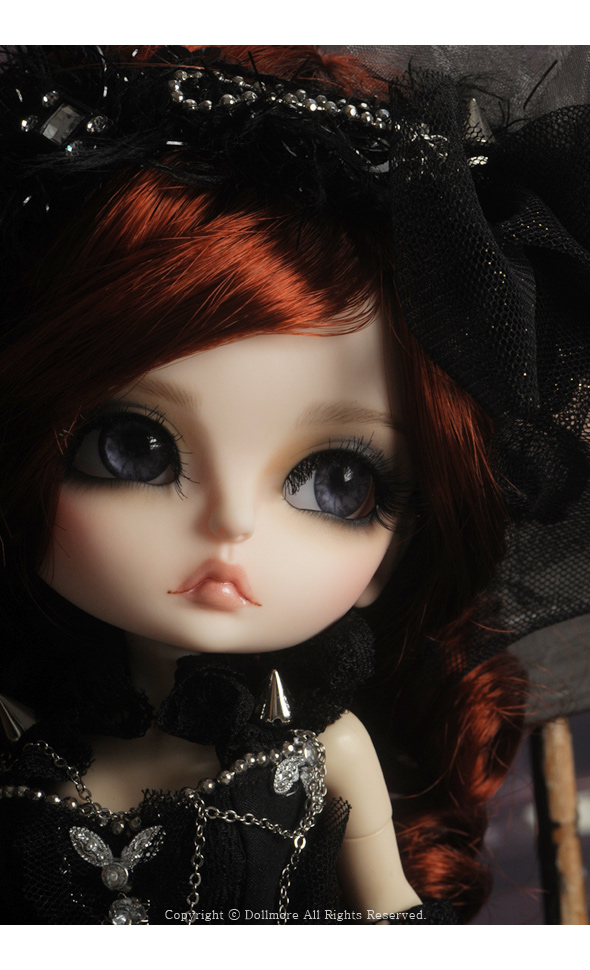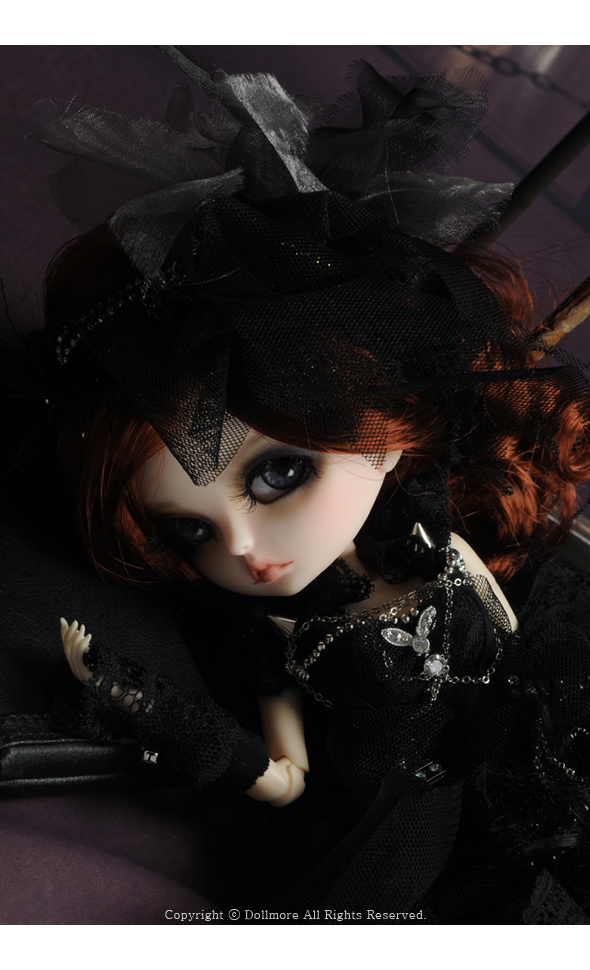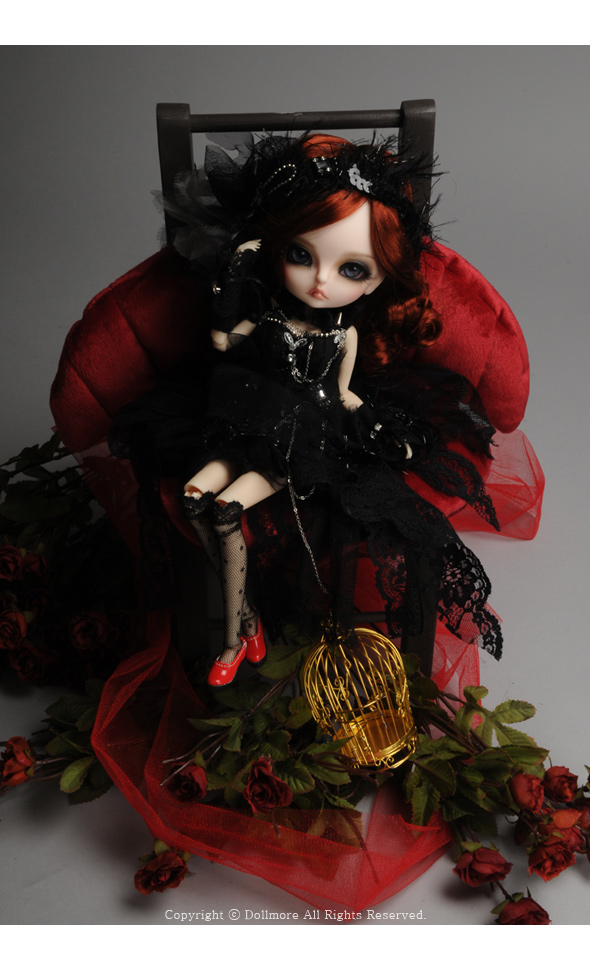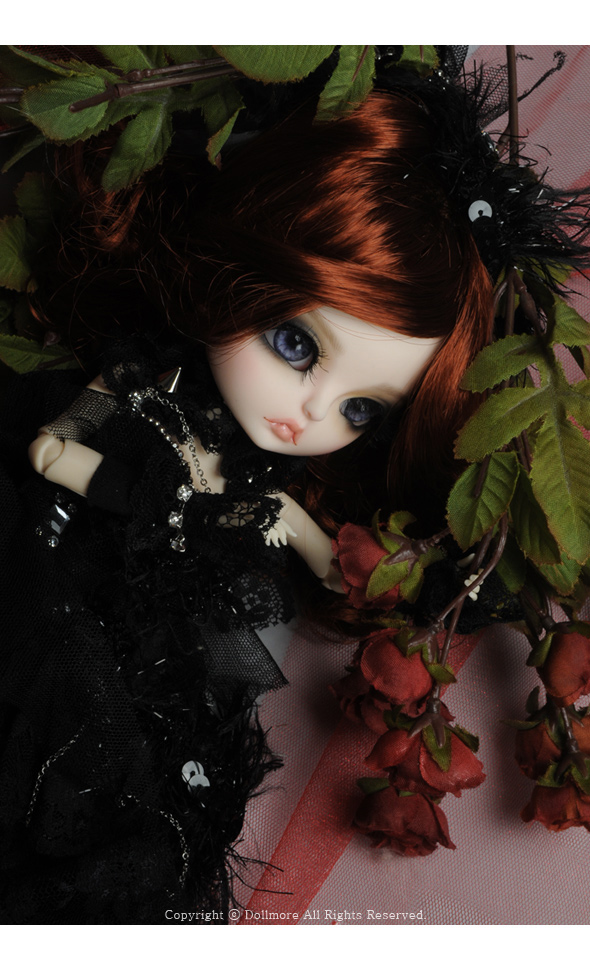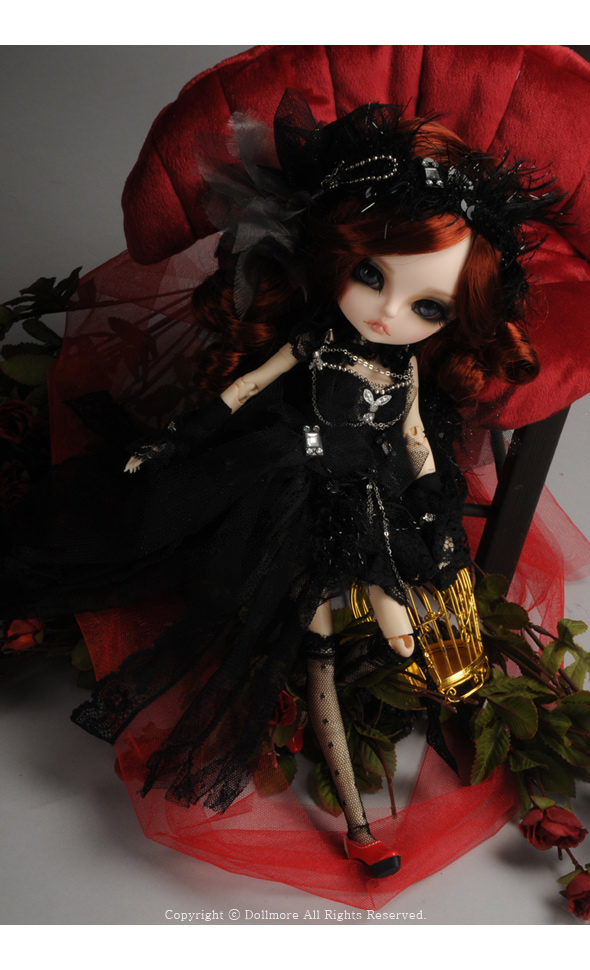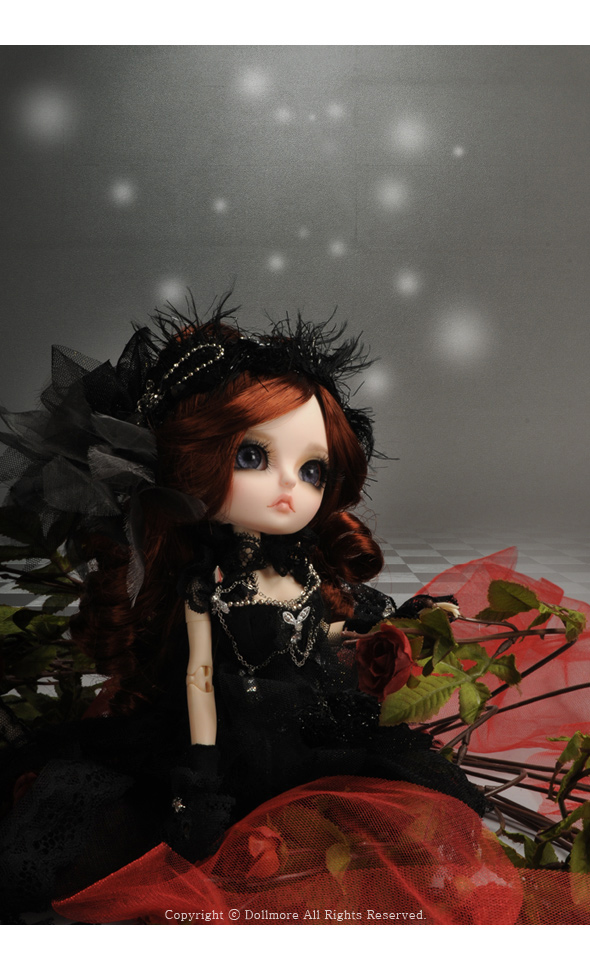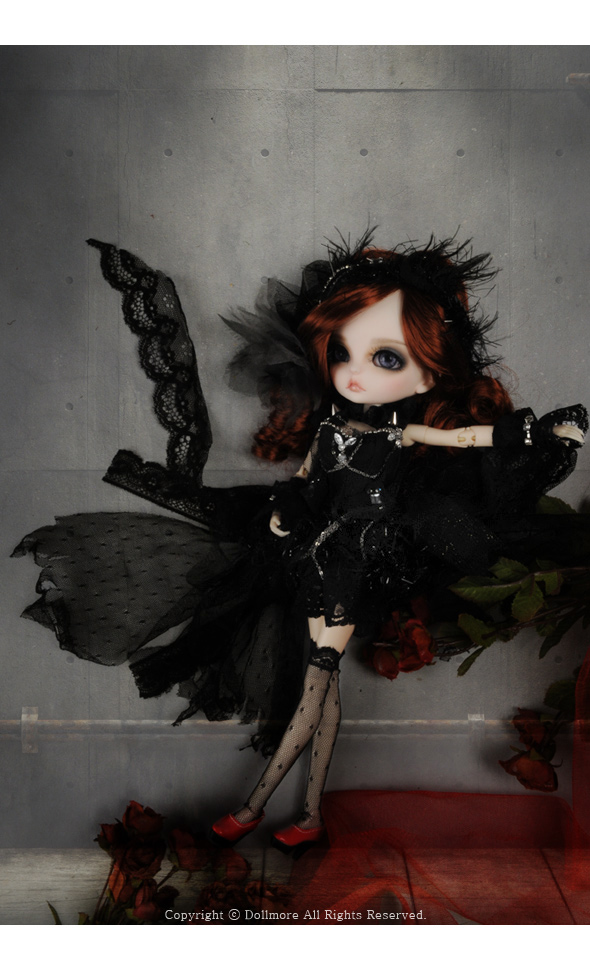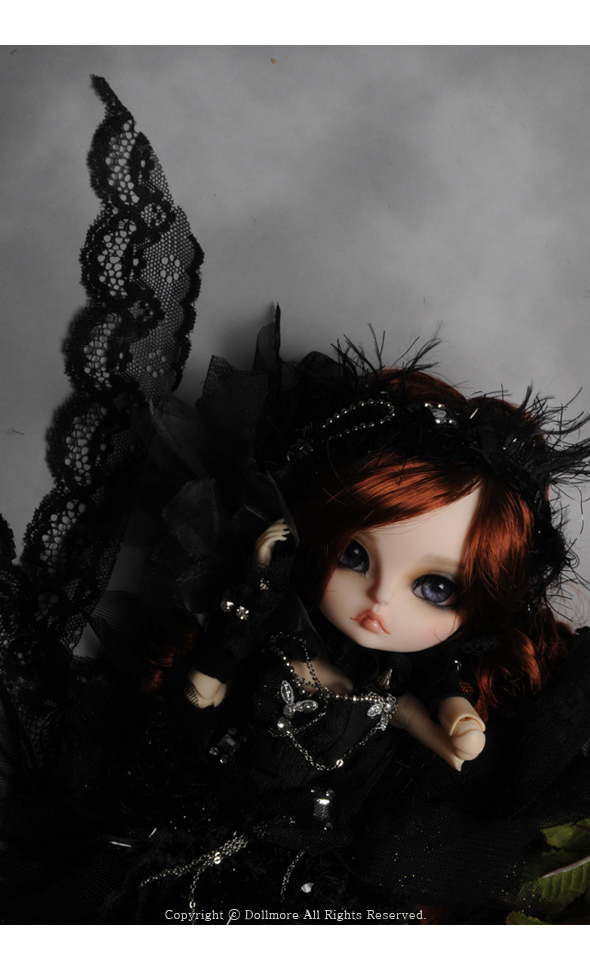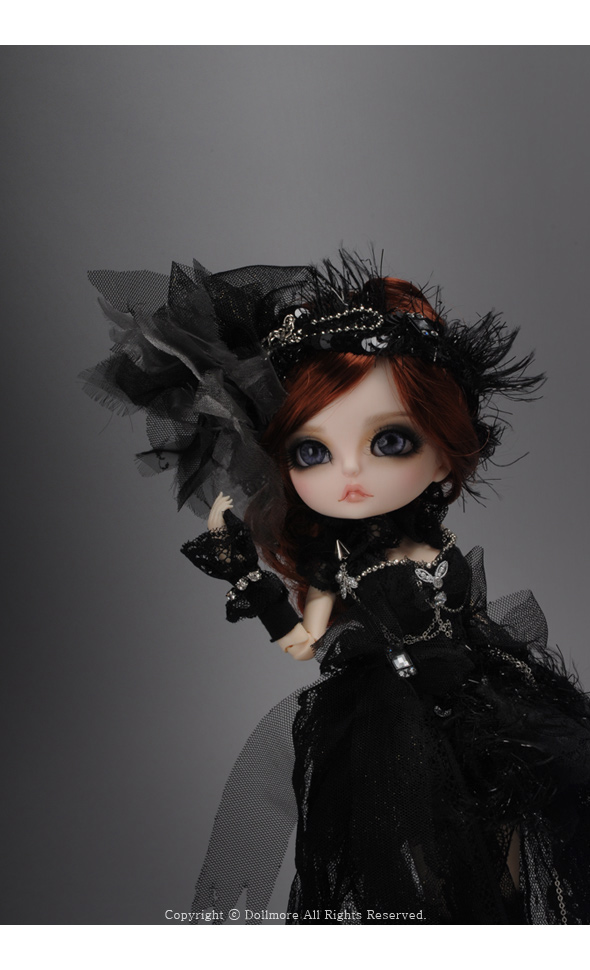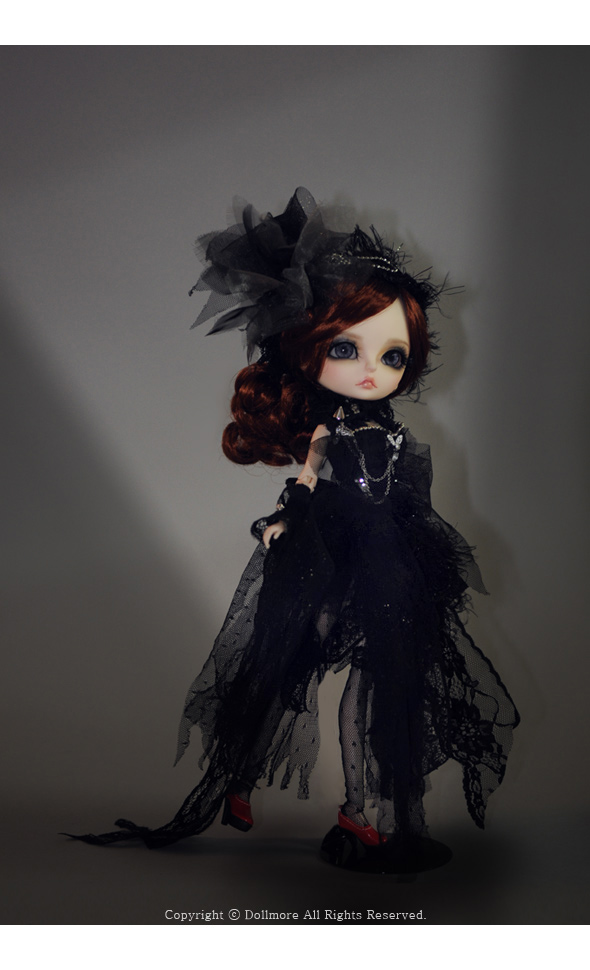 << body Size >>
- Tall : 34cm
- Eyes : 20~24mm
- Circumference of Head : 22cm (8-9inches sized wigs fit well)
- Circumference of neck : 4cm
- Circumference of chest : 13.3cm
- Width of shoulders: 6cm
- Circumference of waist :8cm
- Circumference of hips : 12.3cm
- Length of "from hips to ankle" : 17.5cm
- Length of "from knee to ankle" : 7.7cm
- Foot size : 2.6cm based on heeled feet
<< order and shipping info >>
1. from order to shipping : order -> payment -> production/shipping
so, you can't cancel or return goods becase of order production system.
2. By starting from payment (not order date), it will be shipped after a month.
* wig: 8-9 inches SD ~ Model doll sized wigs fit well.
* clothes: 12 inches tall Barbie and Dollfie Plus sized clothes.
* shoes: 12 inches shoes and Dollfie Plus sized shoes
* It's made by by 100% Dollmore's own technology.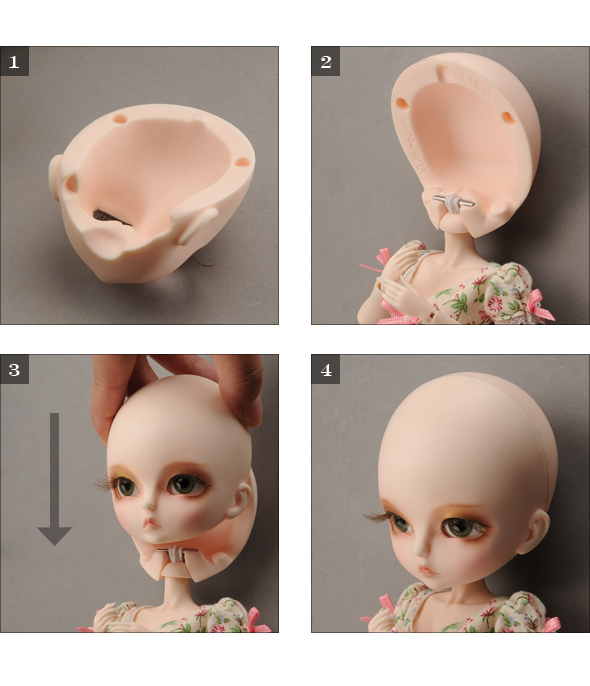 * Design registration No. 2006-50002
* Costume Design : Ajumapama
<< payment >>
1. Paypal - help@dollmore.net
2. Credit Card
3. Bank transfer.
- Bank name: standard chartered bank korea limited
- Account: 431-20-243375
- Recipient: lee eun young
- Bank tel: 82- 2- 521- 9252
- Bank address : standard chartered bank korea limited 1675-1
Seochodong Seochogu Seoul 137-070 Korea
( Gyodaeyeok Br. )
- SWT code : SCBLKRSE
1. If you find out damage to our dolls and doll stuffs, contact us within 1 week after receiving the packet.
2. We provide free shipping service by Fedex if a buyer buy more than 1500 us dollar at one time. But if you want to receive order by ems because of customs tax issue in your country, you should pay extra shipping fee to repeat fedex shipping method to ems shipping method.
3. If you buy many doll stands or doll furniture, then it is impossible to provide free shipping service.
4. We can ship order by Fedex, EMS, SF Express( Rincos), Standard air mail (Rincos), EE-packet and boat.
5. When you buy less than 1500 us dollar but did not pay shipping fee, it means that it happened system error. We are trying our best to fix system error now. Very sorry to make you confused. We will tell you shipping fee of your order.
6. When you are in Europe and USA, we suggest you select fedex shipping method. 
7. EMS, Fedex and Standard air mail shipping fee is charged based on box size.  So when you buy a doll stuff that should ship by big box, shipping fee will be very high.
8. EMS and EE-packet and Boat tracking page link : 국제특급-EMS행방조회영문 (epost.go.kr)
  SF Express tracking page link : SF Express (sf-express.com)
  Fedex  tracking page link : 특송, 배송 및 발송 서비스 | FedEx 한국
9. To ask about further questions about shipping fee, send email to us. 
Email :  help@dollmore.net, necking@naver.com