The 3rd craft called Cat Grassi mask made by metal artist.
The entire process from sculpture, reproduction, finishing to plating on this metal mask by hands only.
This beautiful mask is a little thick and fits well to Dollmore Kid, Judith Doll Zinna, Dollmore Adam and Eve, Glamor Eve, Model Doll and Glamor Model doll.
It has only one design so the eyes place will be a little different based on the different doll.
Please recommend model photos for each size doll.
It can't cause any damages to doll eyelashes or face-up like scratch because there is silicone inside the mask.
But this metal product should be treated with extra caution.
Tie-back string will hold the mask in place with no interruptions.
It would be better as a precious collection~

* Size : 5cm X 7cm (string length 29cm)
* Included : mask, warranty, case
* Model : Dollmore Glamor Model doll - Yarn sae (75cm tall)
* Model : Dollmore Eve Mio (57cm tall)
* Model : Dollmore Kid Vian (43 cm tall)
* Model : Dollmore Kid Pado (43cm tall)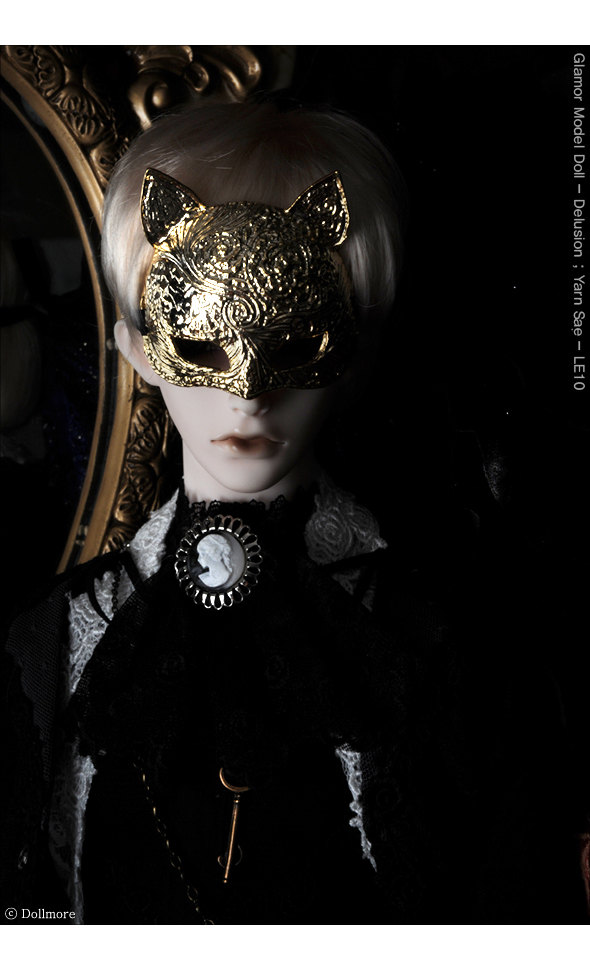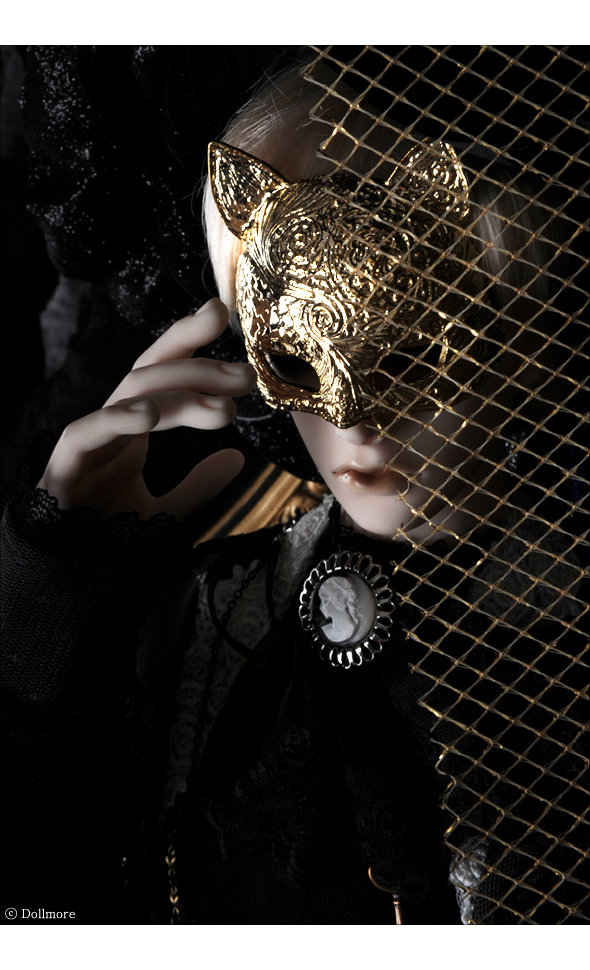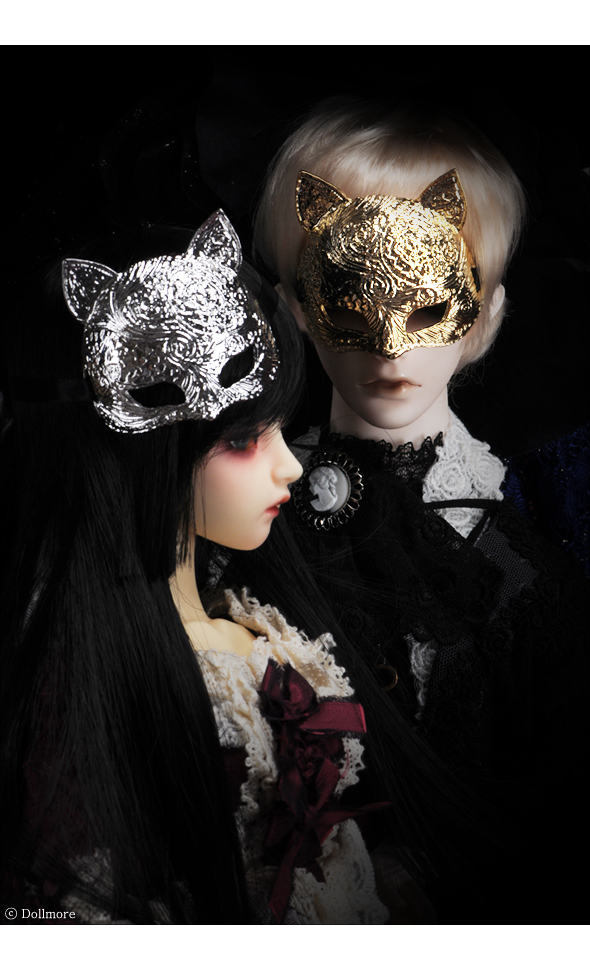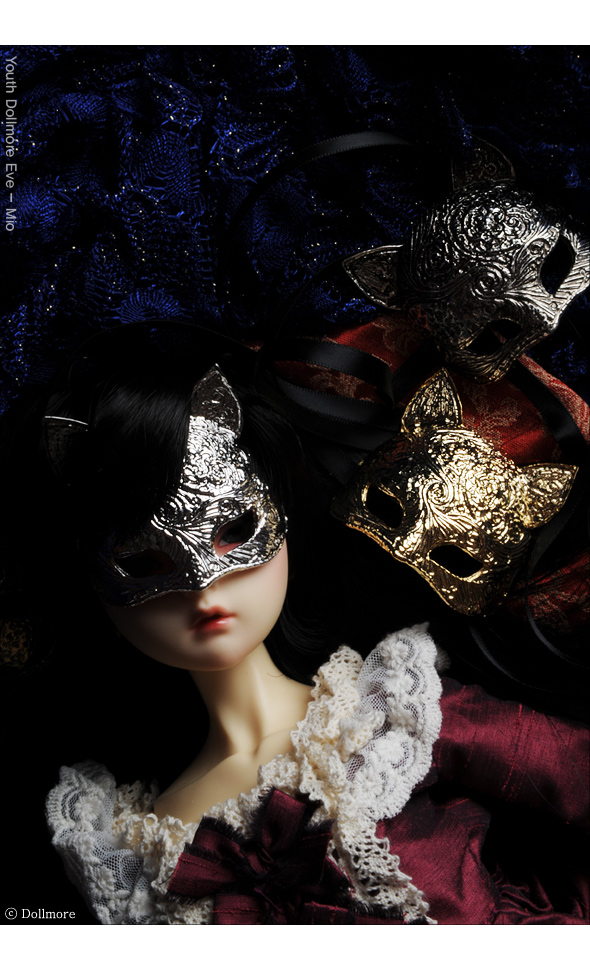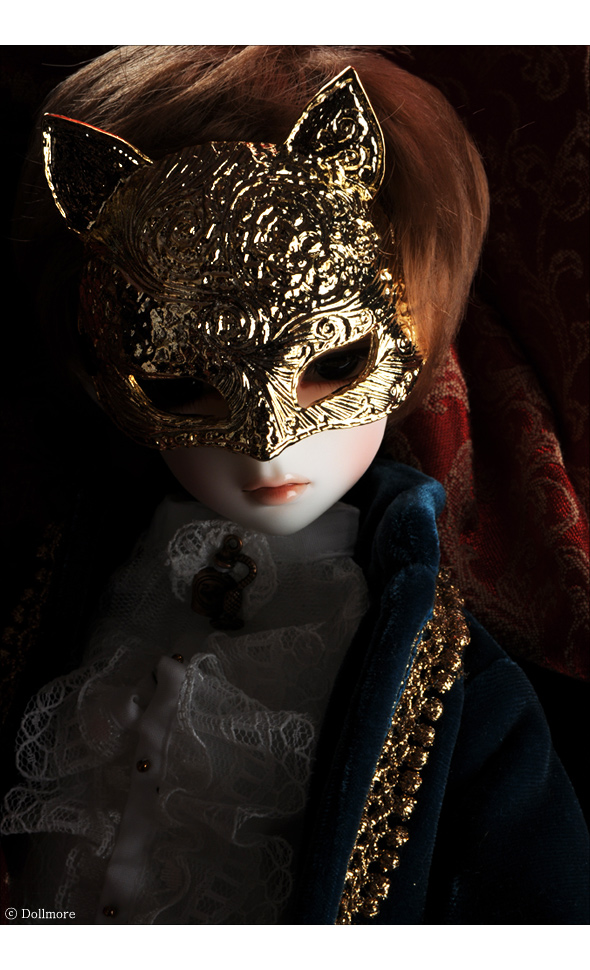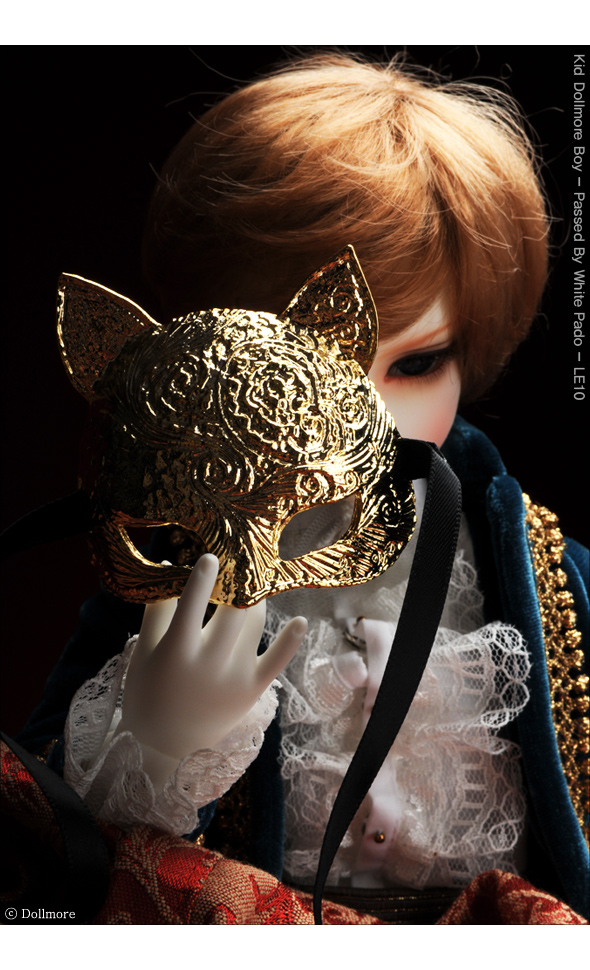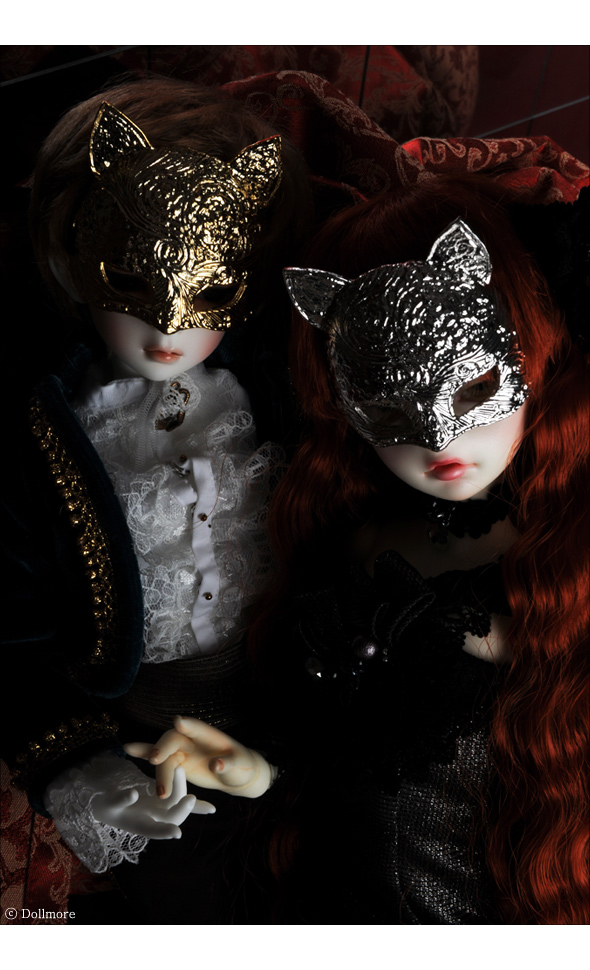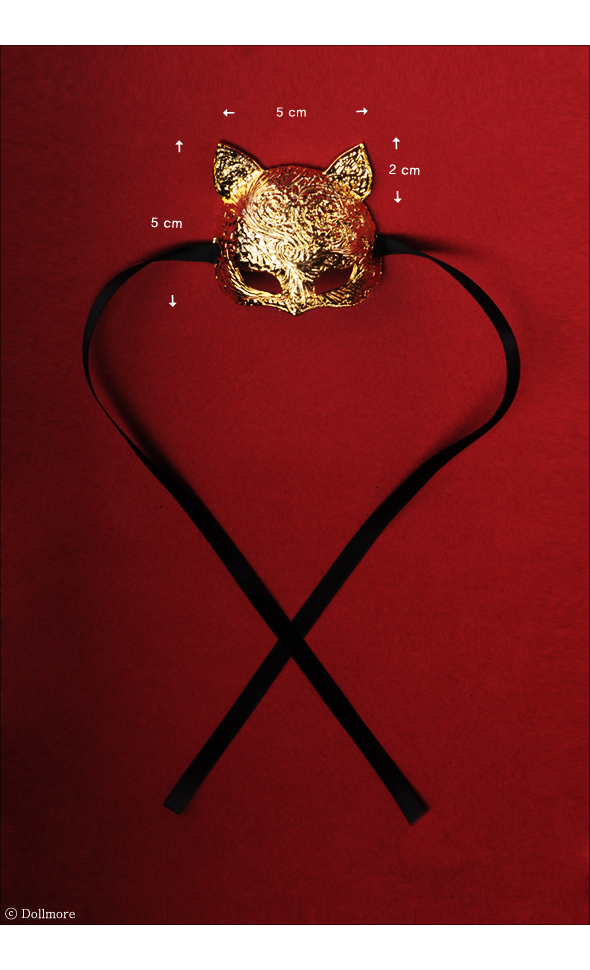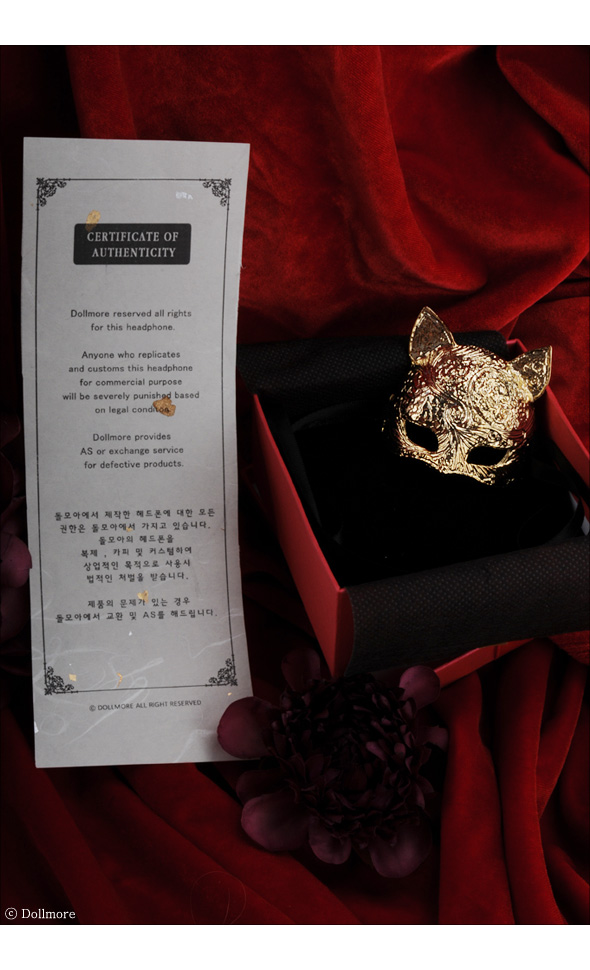 * Instructions
1. There is a little difference in its shapes due to the nature of handicrafts.
2. The color and texture in the image could look slightly different from the actual product.
3. If the product is defective, you can receive our A/S free of charge.
4. There are tiny bubbles and scratches due to the nature of handicrafts.
For this reason, we don't give refunds or allow exchanges.
* Metal craft artist: Heenal