* Judith Girl Doll - Edgar's Atelier Tara - LE20

Many people are closing to me rushly
My name is Mu-Hee
I smile to every people for your happiness but
acctually, my smile is same to tears for me.

Your rudeness attitue make my sole dirty
I am dancing again and again in a large crowd of people which looks like a doll
I cannot control my life anymore
I will continue to dance with many people because i only feel to live when i am dancing~
---------------------------------------------------------------------
This is the glamor Tara with beautiful face line but glamor body
She can make various pose with mystic eyes and charming clothes set.
She will control all world like a hero in Amazone, expect your love~

Included: Normal head with make up, Normal Judith body(heel feet), glass eyes, wig, clothes set, shoes. box, 2 cushions, warranty
* Clothes Set: Inner Dress, Layard Dress, Skirt, Head accessory, Neck choker, Stocking
* Eyes: D - Basic 14mm Glass Eye (Y10)
* Wig: (7-8) RRG Sobazu Wig (Carrot)
* Shoes: MSD (high heels's) Shoes - Basic Shoes (Red)
* Notice: We made 20 dress set of this doll when we firstly listed this doll.
We mark it as sold out many years ago.
However, we found out one more dress set of this doll on Sep, 8th, 2020.
It means that we sold 19 dolls and marked it as sold out dolls in mistake.
We do not keep the same stockings of the doll photo now.
It's original price is 358.2 us dollar.
But we resell this doll for 345 us dollar because we do not keep the same stockings. :((
You are able to specify any another stockings when you buy the doll.
We will give that stockings to you when we ship doll to you.
If you buy this doll, we will newly make doll and newly paint doll for you after receiving full payment.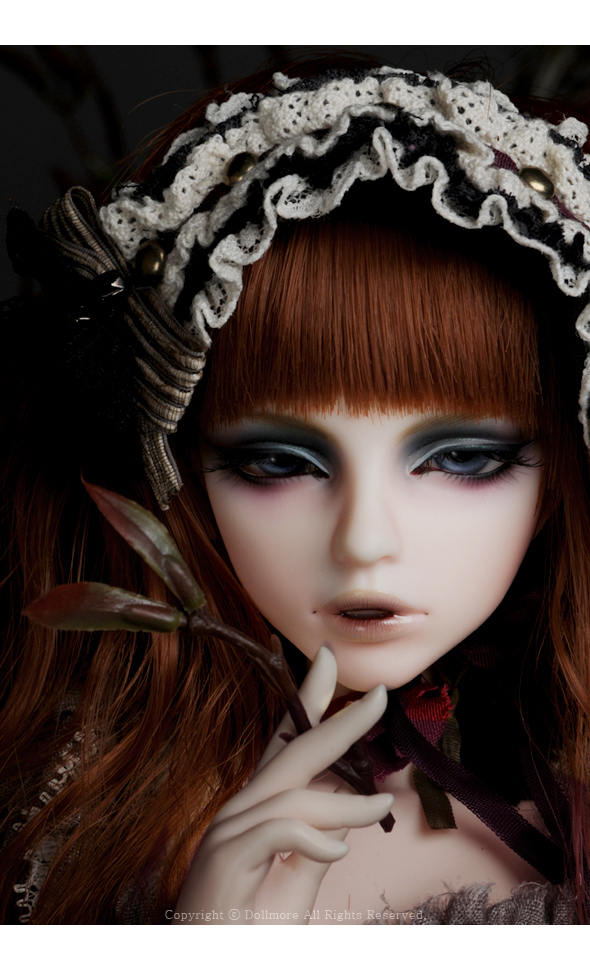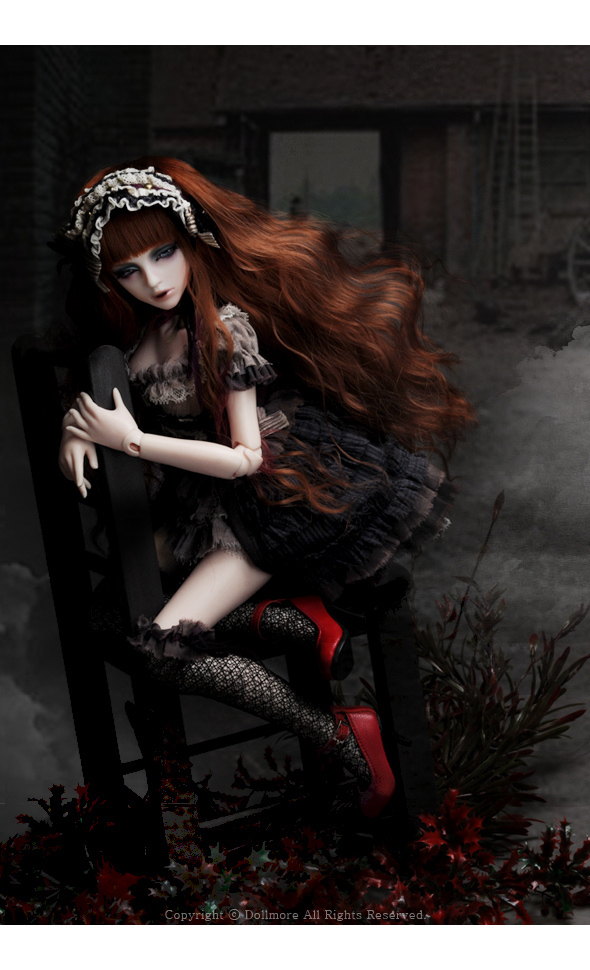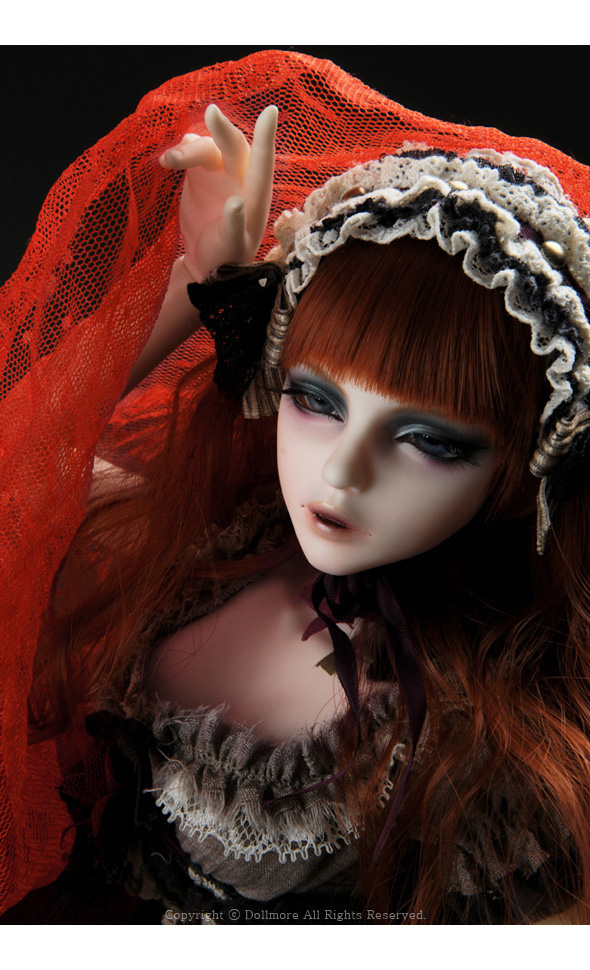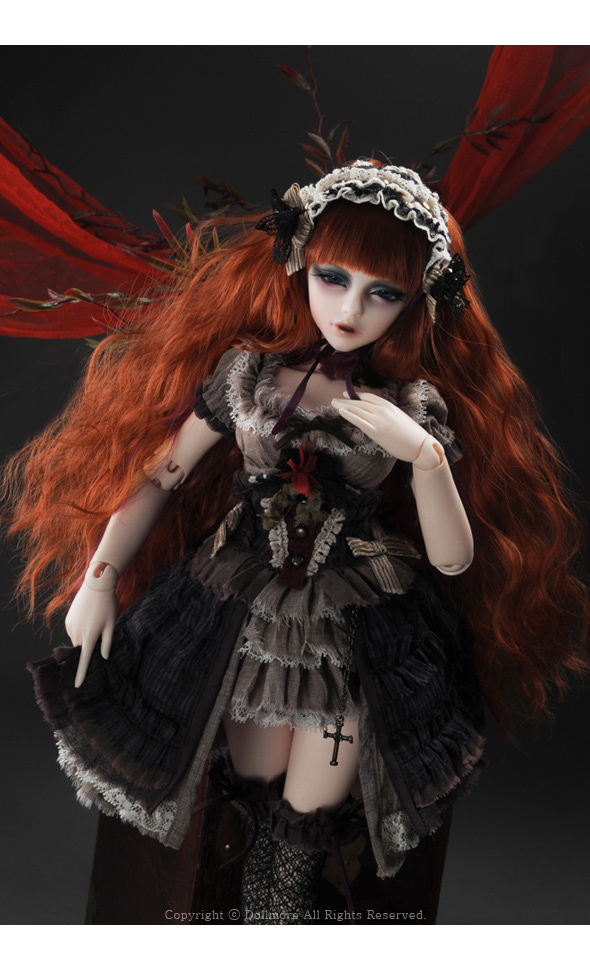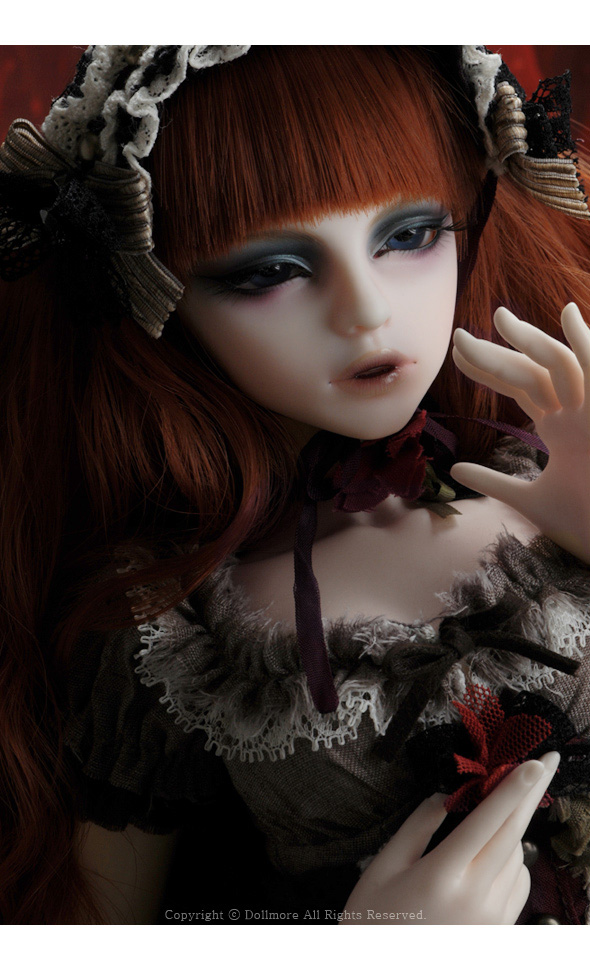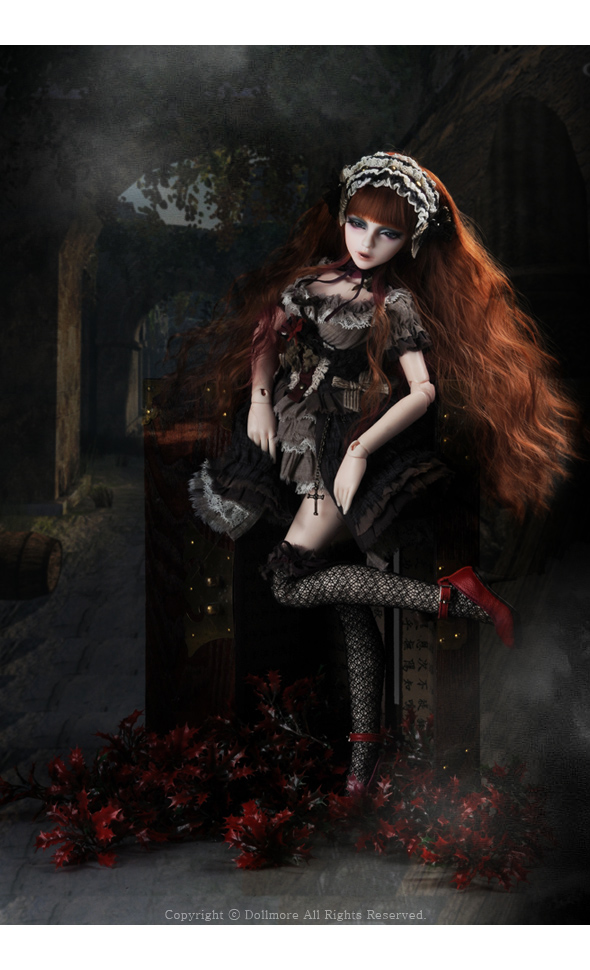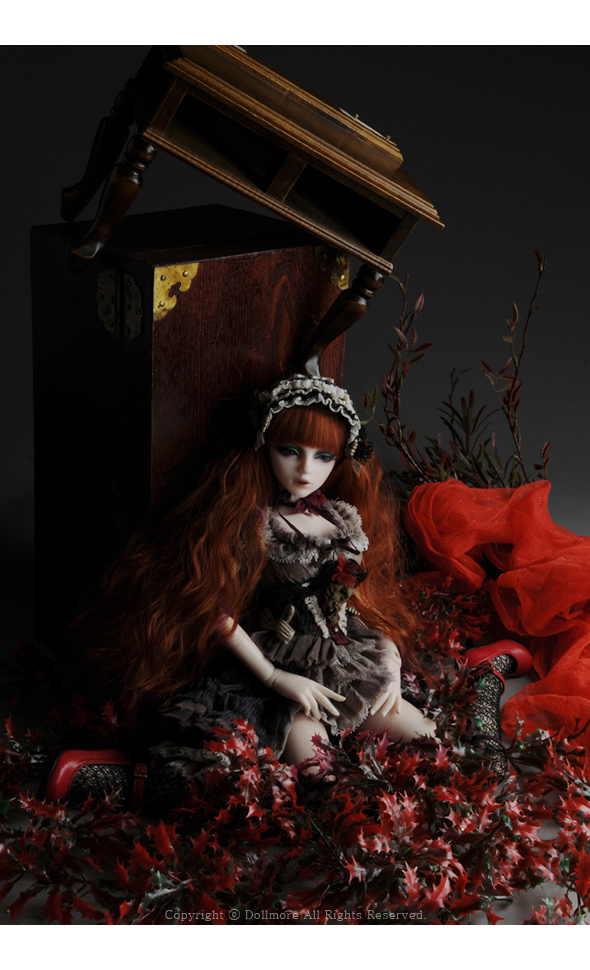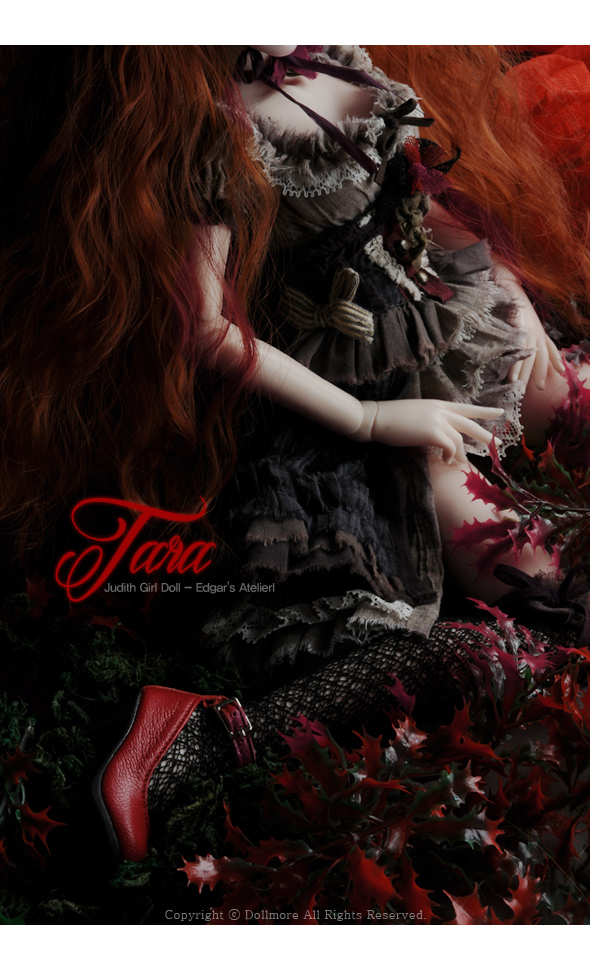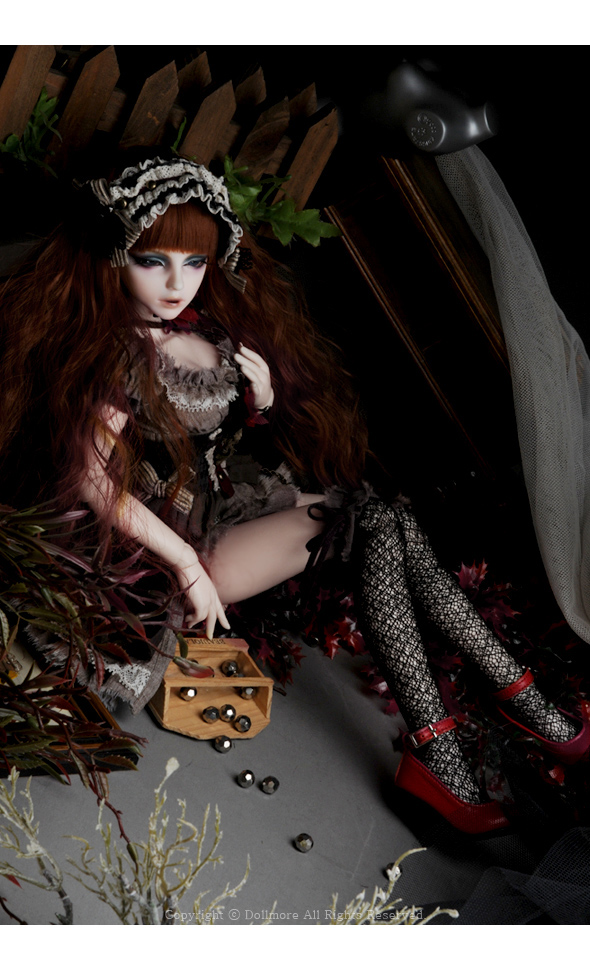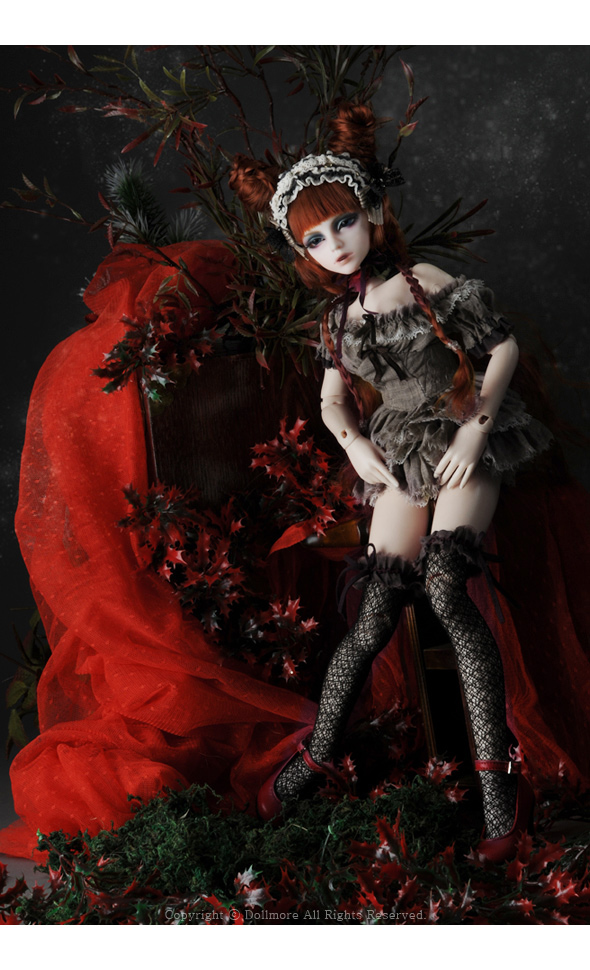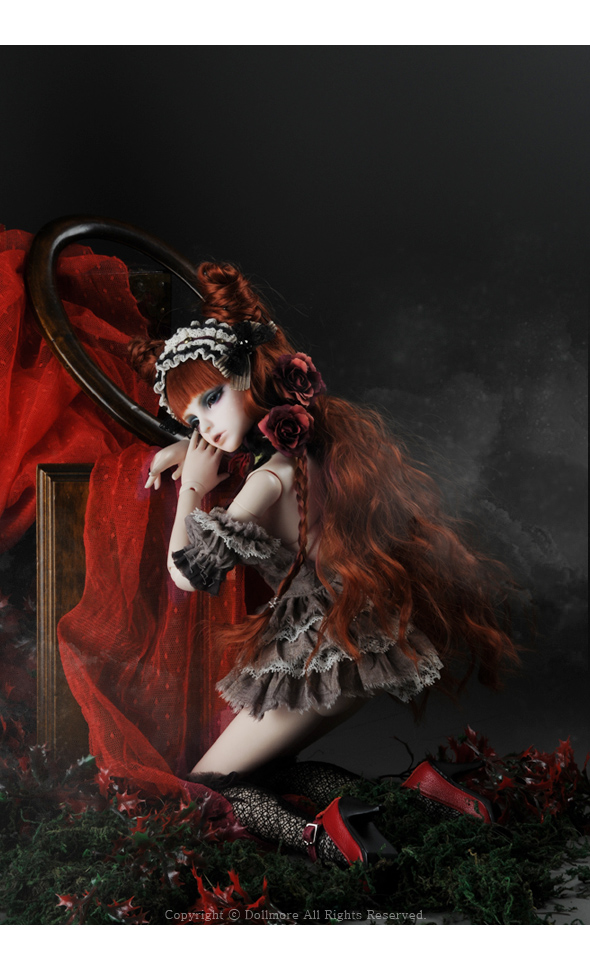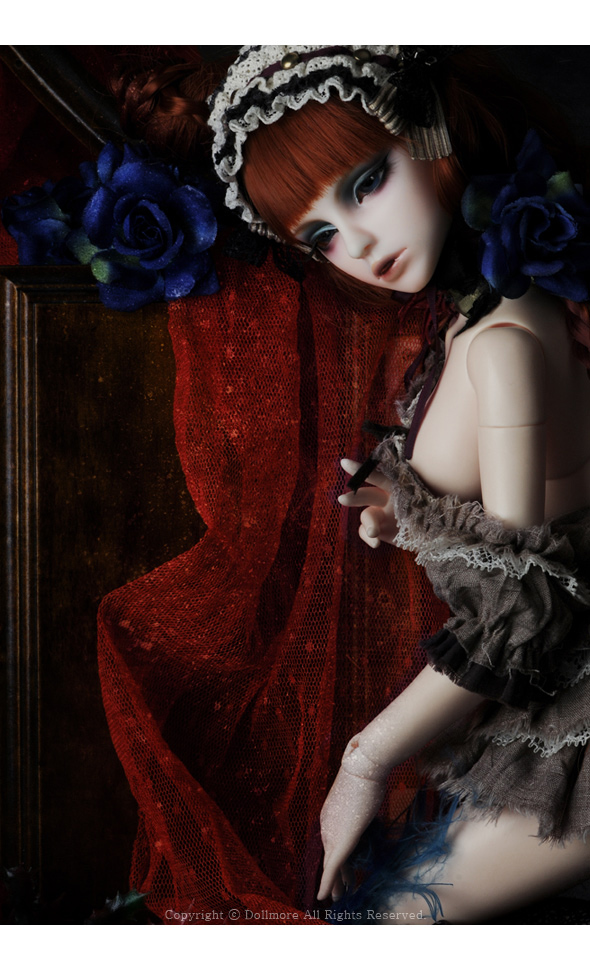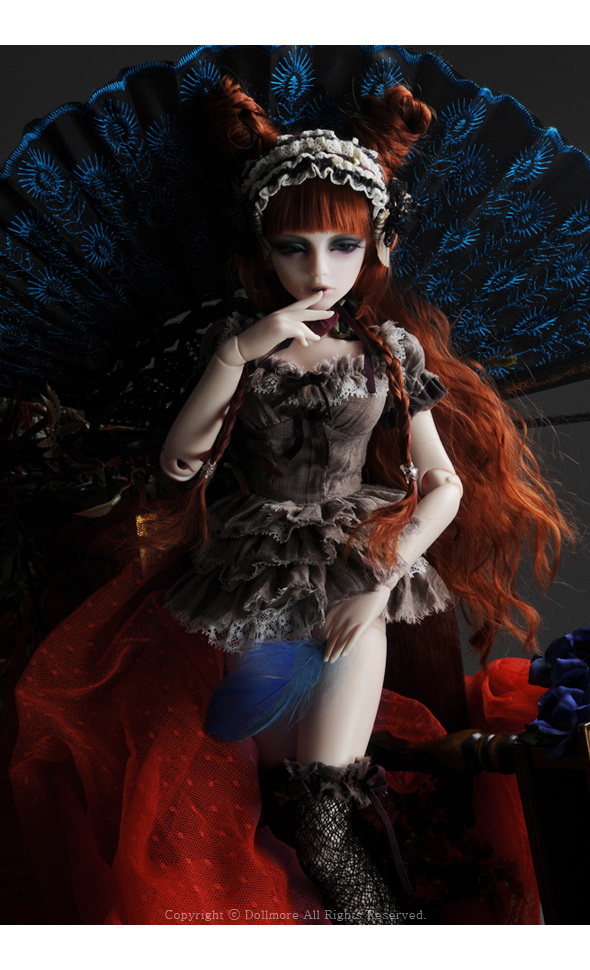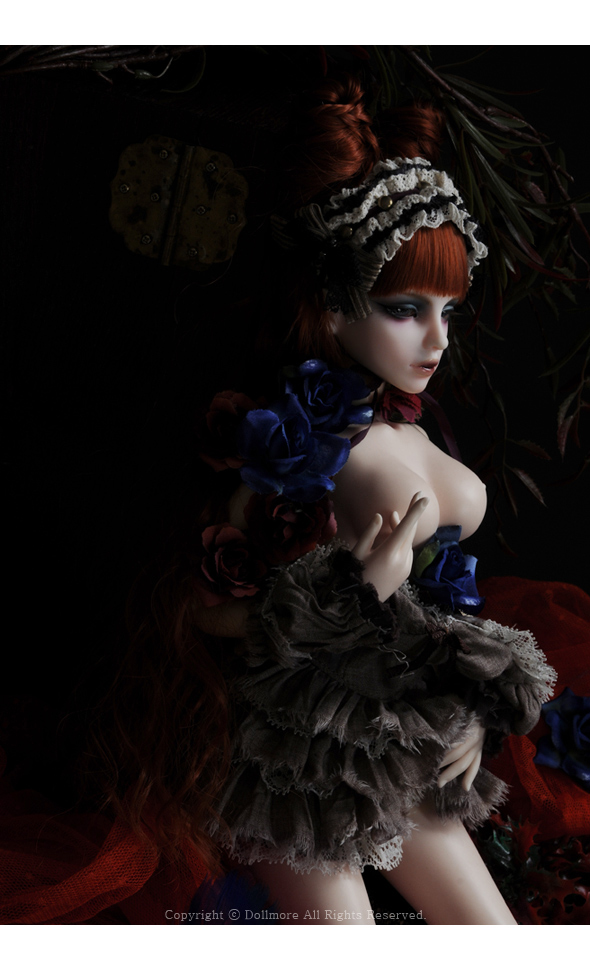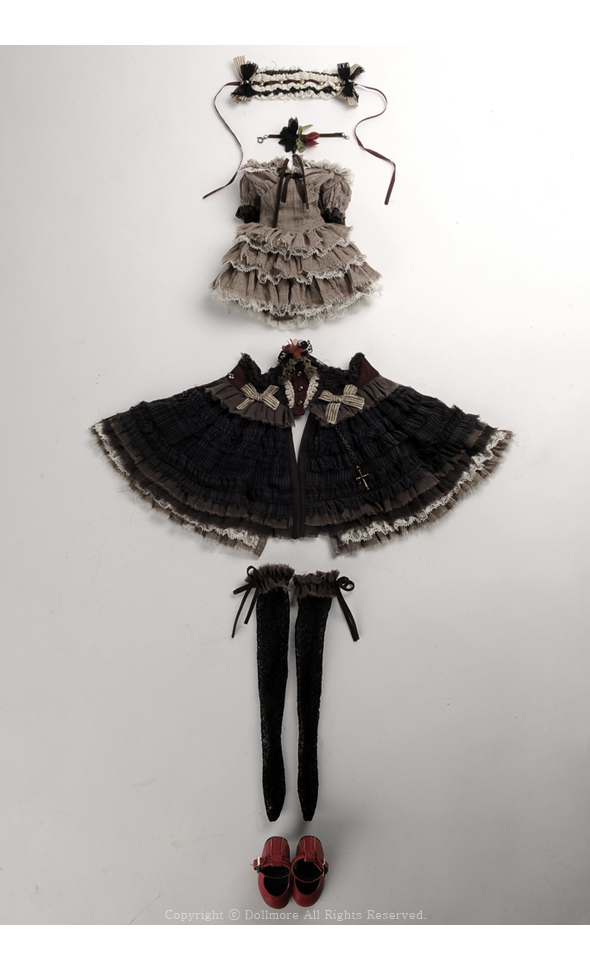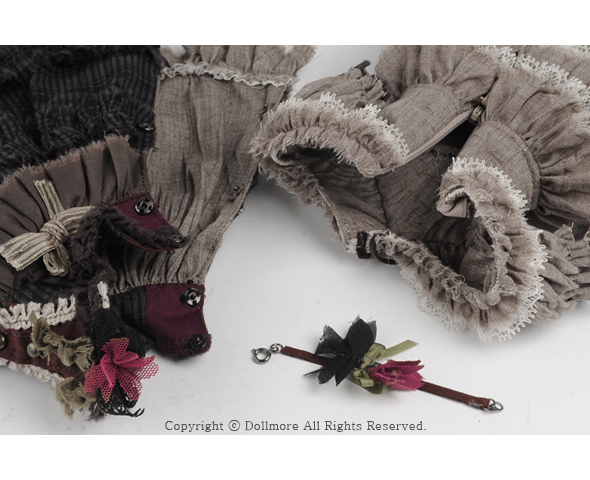 << body size >>
1. Tall : 44.5cm/17.5 inches
2. Body length not include a head : 39.2cm/15.4 inches
3. Length from hip to knee : 11.5cm/4.5inches
4. Length from knee to calf : 12cm/4.7 inches
5. Circumference of neck : 6.1cm /2.4 inches
6. Width of shoulders : 12cm /4.7 inches
7. Circumference of chest : 19.8cm / 7.8 inches
8. Circumference of waist : 12.8cm / 5 inches
9. Circumference of hips : 19.5cm /7.67 inches
10. Circumference of Wrist : 4.7cm / 1.85 inches
11. Length from shoulder to wrist include a wrist ball : 13.5cm / 5.3 inches
12. Circumference of ankle : 6cm / 2.4 inches
13. Length from hip to Heel : 25cm / 9.8 inches
14. Length of Foot size : 5.8cm /2.3 inches
<< order and shipping info >>
1. from order to shipping : order -> payment -> production/shipping
so, you can't cancel or return goods becase of order production system.
2. By starting from payment (not order date), it will be shipped in turns.

<< payment >>
1. Paypal - help@dollmore.net
2. Credit card
3. Bank transfer
- Bank name: standard chartered bank korea limited
- Account: 431-20-243375
- Recipient: lee eun young
- Bank tel: 82- 2- 521- 9252
- Bank address : standard chartered bank korea limited 1675-1
Seochodong Seochogu Seoul 137-070 Korea
( Gyodaeyeok Br. )
- SWT code : SCBLKRSE
* Registered Design: 2006-50002