* Theo Doll - Theo
Introducing the sculpt designer Gu mi-jeong's 4th ball jointed doll in our collection: Theo
This doll follows the designer's previous Narsha, Zaoll and Ramie.
Theo has a pure heart with an "analogue sensibility"
And also stares at you with pensive yet handsome eyes
You can welcome Theo into your home; this doll will strike a chord with many Dollmore collectors.
He is made of normal resin and is delicately finished with attention to detail.
Please give him a space in your collection

* The BJD artist Gu mi-jeong's intention

Korean name, Theo.
Theo is Zaoll's boyfriend, he has the natural Asian bodyline.
Artist Gu mi-jeong tried to make Theo appear friendly and congenial.
This doll was in production for a long time, as some parts didn't turn out the way she wanted.
But she has finally perfected Theo and hopes that he will be loved by many people.
* Included
: Normal skin Theo assembeled, acrylic eyes(random), wig(random),default underwear, 2 cushions, warranty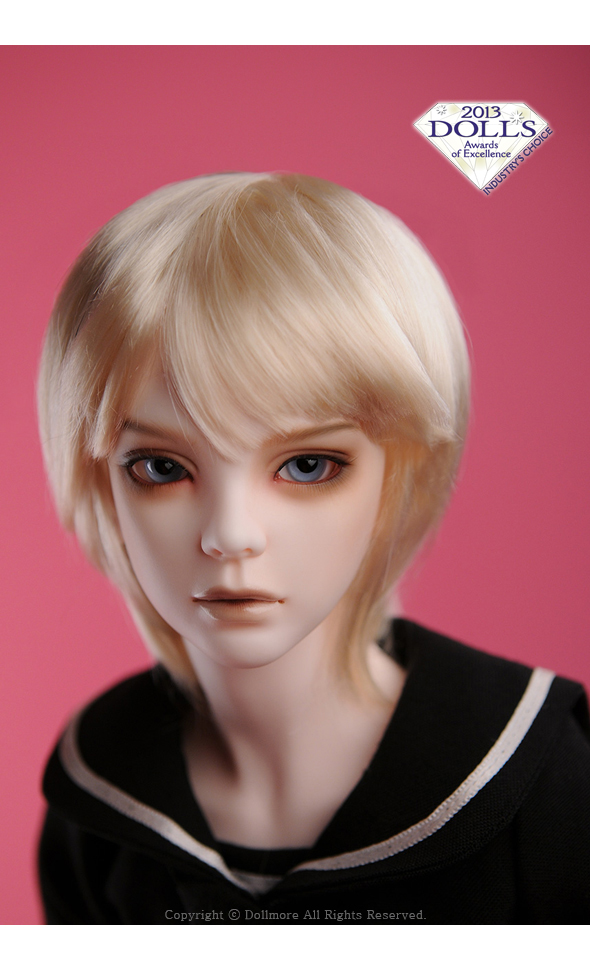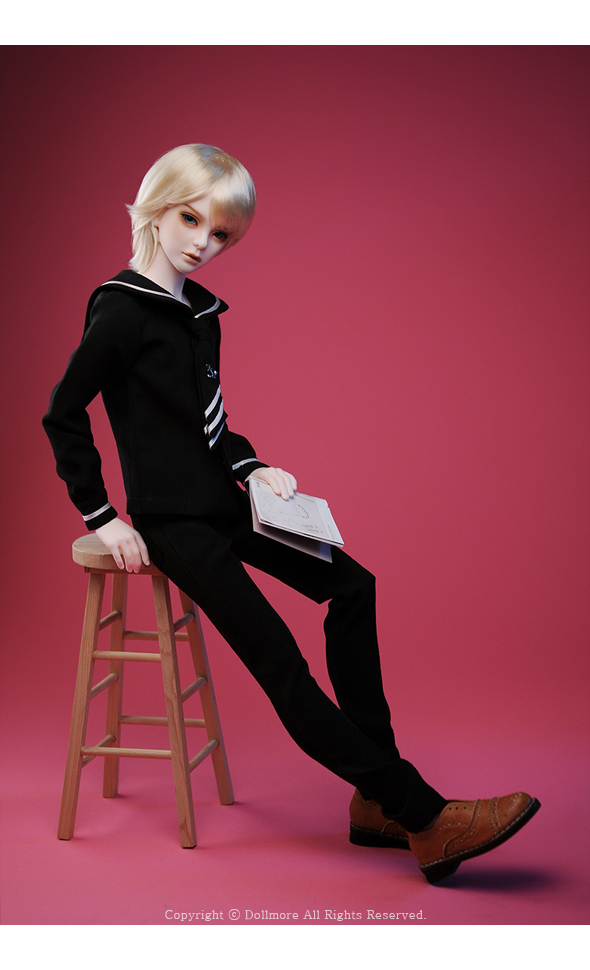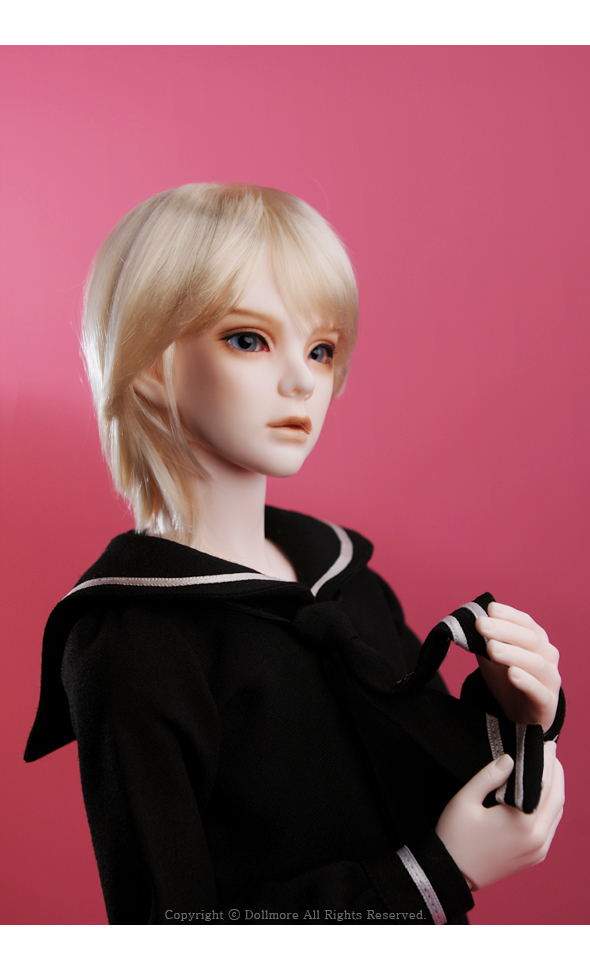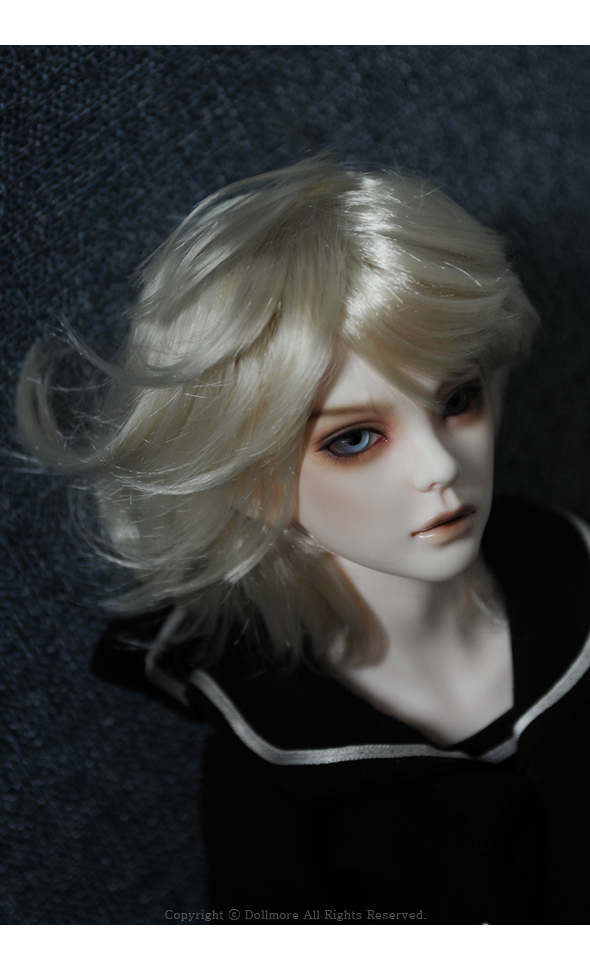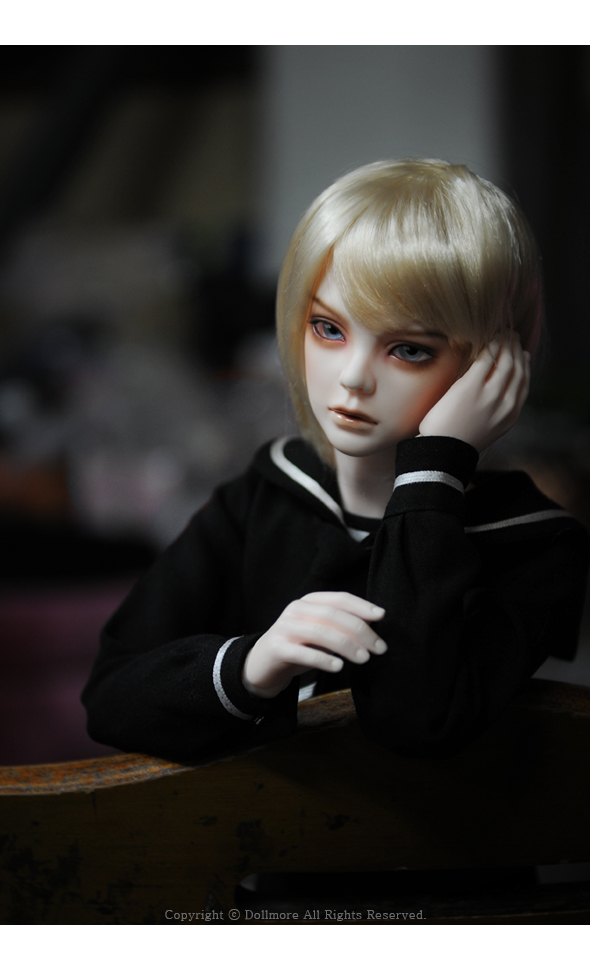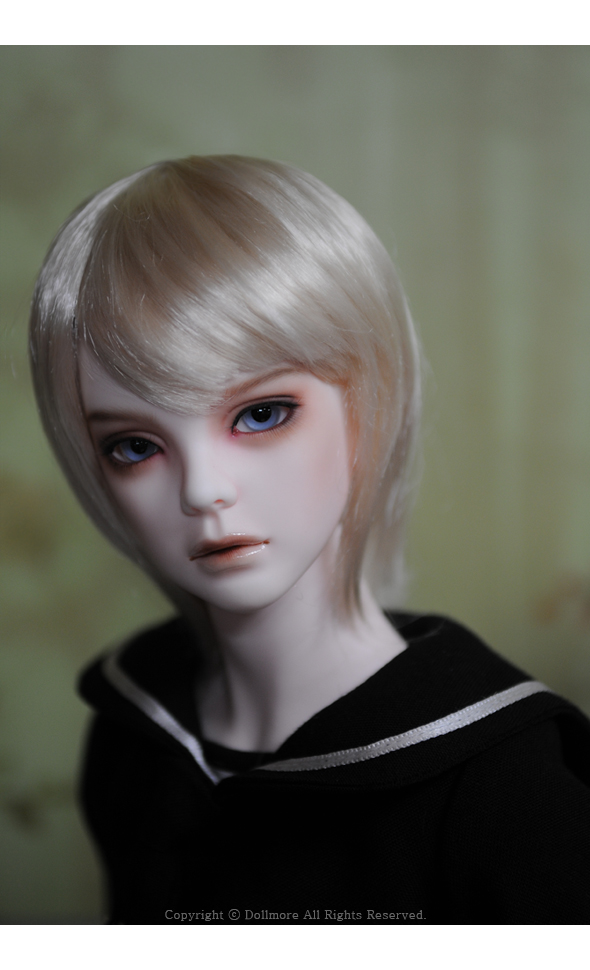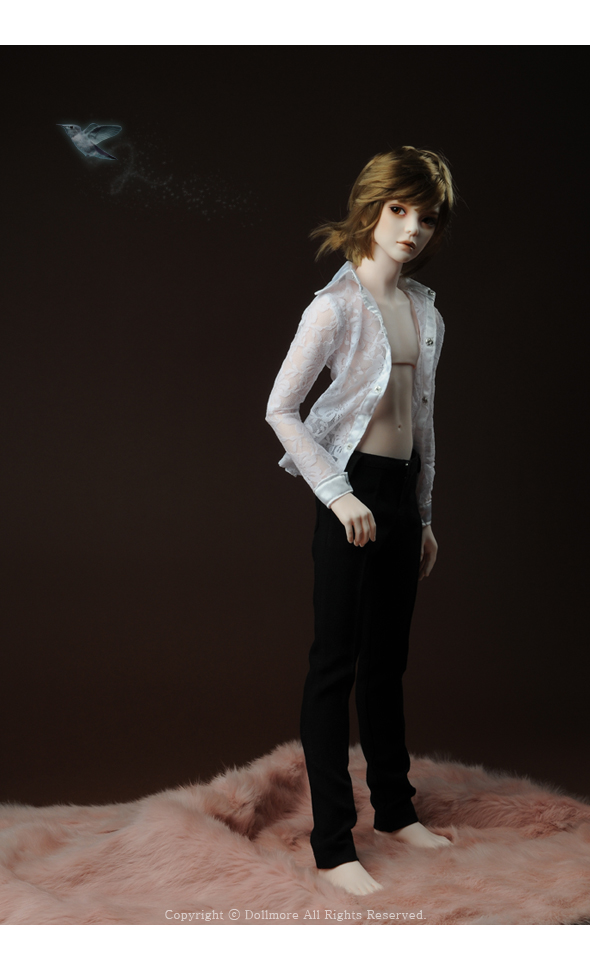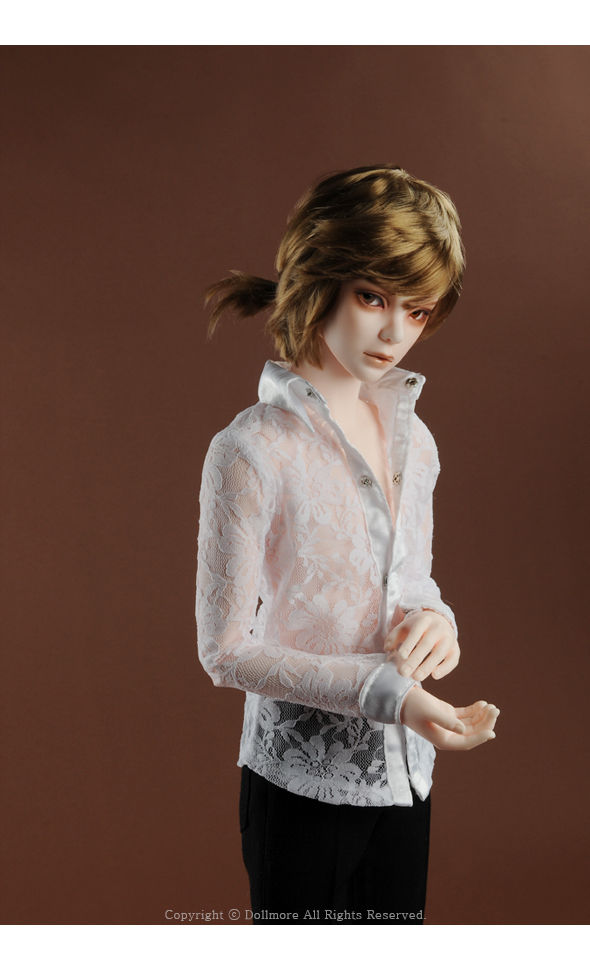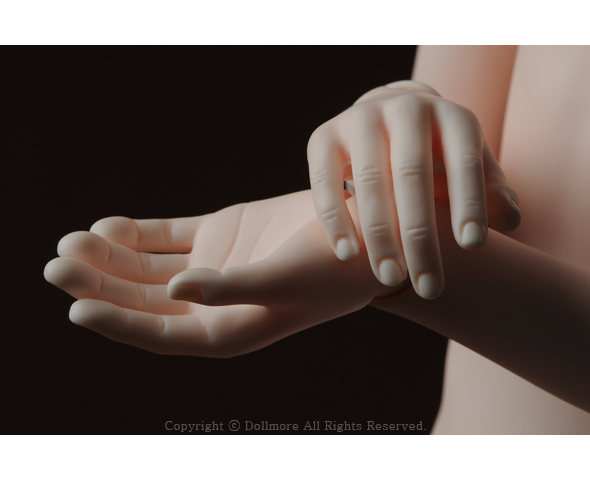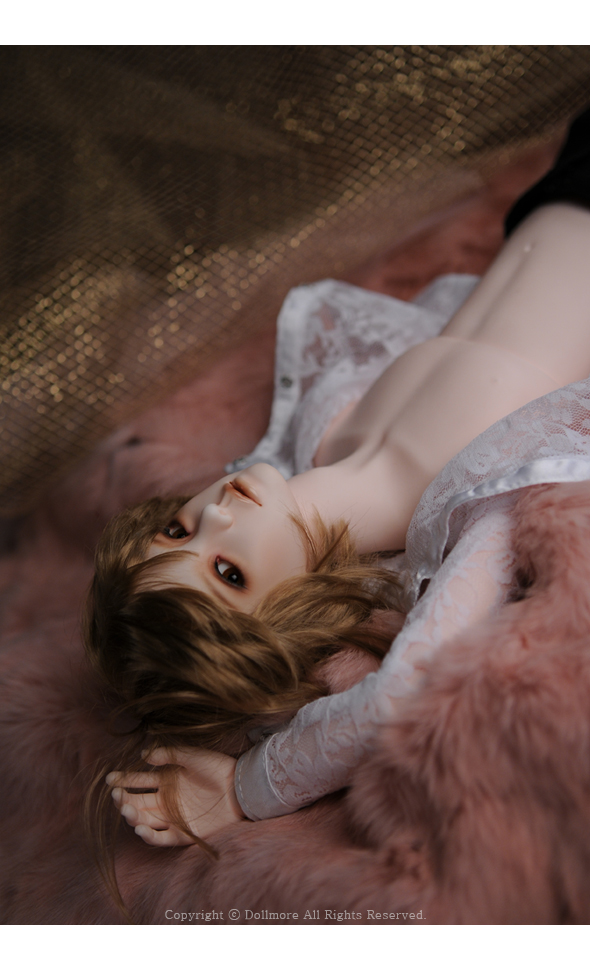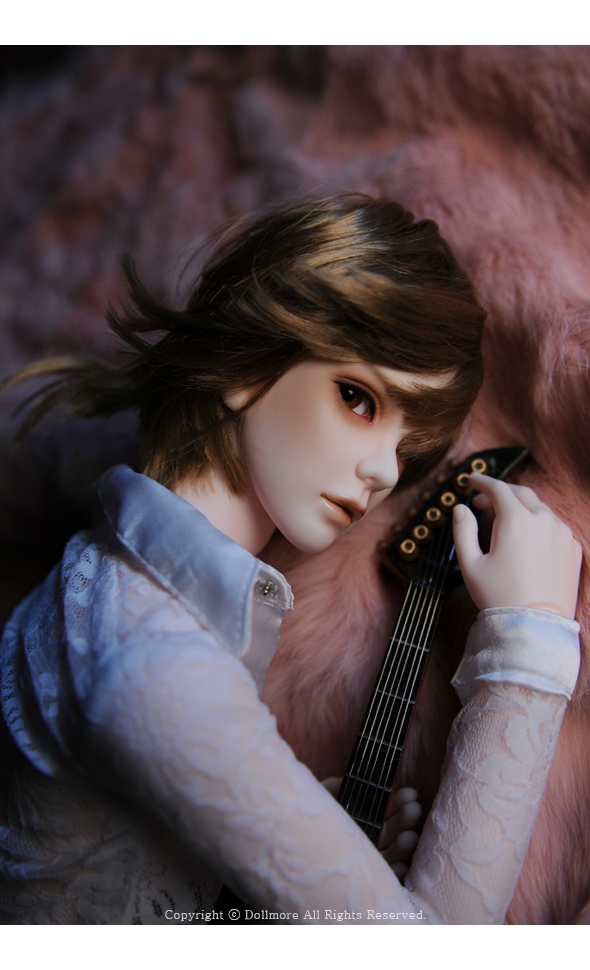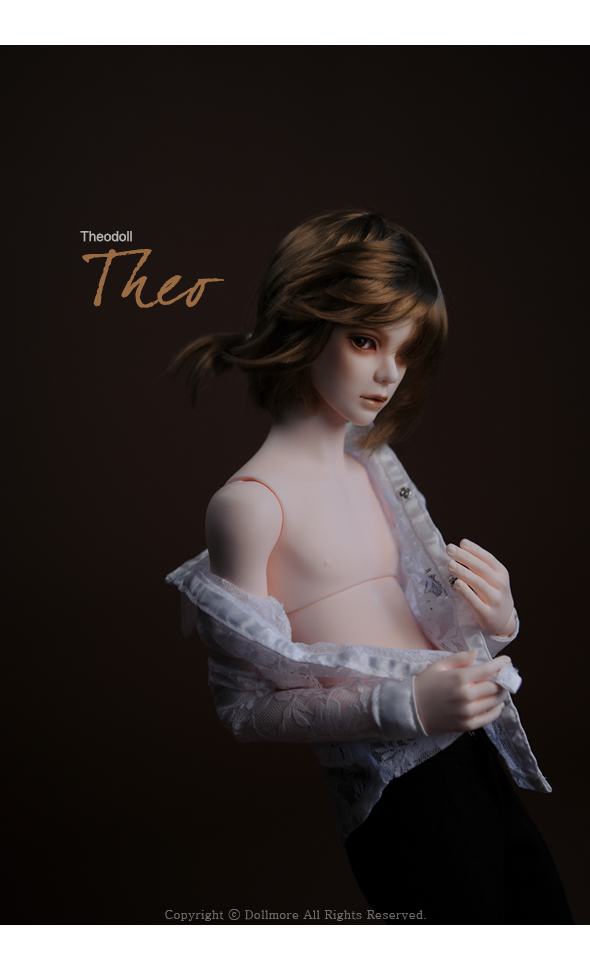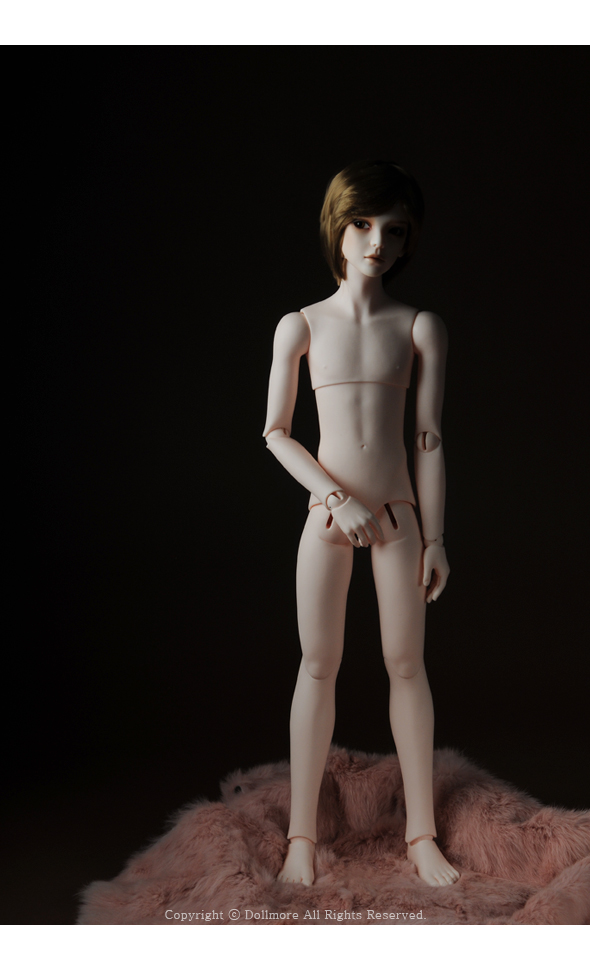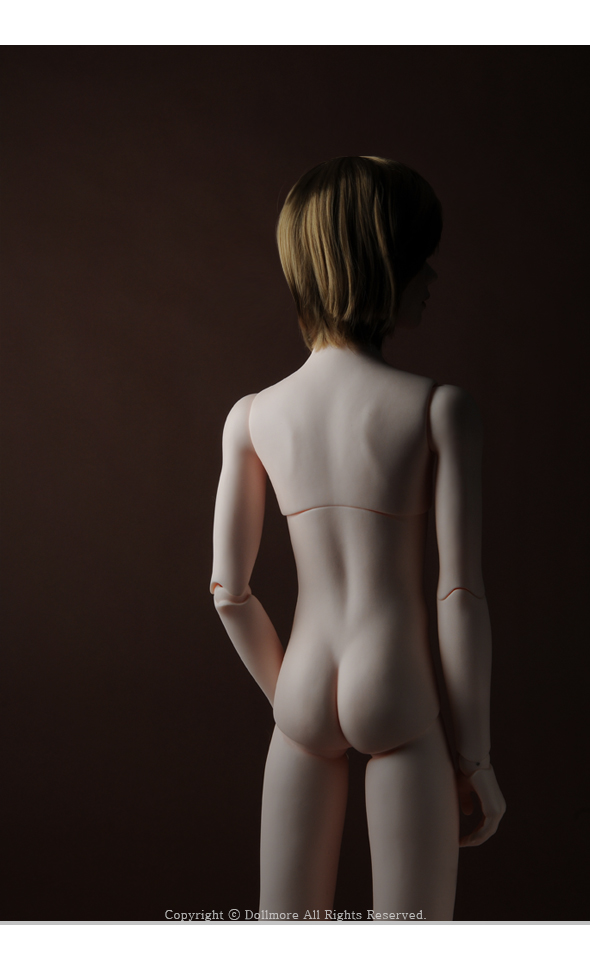 * Theo's Styling Tip as shown in the photos
#01
* Eye :D - Basic 14mm Glass Eye (HA10)
* Wig :(8-9) Dan J Wig (Blond) customized
* Shoes :SD & Model Doll F - Luxury Shoes (Brown)

#02
* Eye :D - Basic 14mm Glass Eye (HA04)
* Wig :(8-9) Dan J Wig (Brown) customized
* Clothes :SD - OMG Blouse For Man (White)
* Theo Doll - Theo Size
1. Tall : 60cm
2. Body length, not including a head : 53cm
3. Length from hip to knee : 15cm
4. Length from knee to calf : 15cm
5. Circumference of neck : 11cm
6. Width of shoulders : 9.5cm
7. Circumference of chest : 24cm
8. Circumference of waist : 18.5cm
9. Circumference of hip : 24.5cm
10. Circumference of Wrist : 6cm
11. Length from shoulder to wrist, including a wrist ball : 19.5cm
12. Circumference of ankle : 9cm
13. Length from hip to heel : 32cm
14. Length of Foot size : 7.8cm
* As based on 'Production after order' system, your order can't be canceled, after paying.
* The shipping date may be delayed a little more on hand-made work. Seek your understanding.
* In general, It takes about a month before shipping depending on options you select and order quantity.
* If you want any specific eyes and wig which are being sold on Dollmore site, not random,
please put a memo for them on additional comments section.
* Dollmore, which owns the rights to Theo doll - Theo.
* Design registration No. 2006-50002
* Compatible SIZE
- Clothes: SD sized clothes fit well
- Shoes: SD girl sized shoes fit well
- Wig: 8-9 inches wig fits well