It is one of the carrier bag designed for MSD dolls.
It doesn't have a good quality.
So we sell it lower price than other MSD carrier bag.
It is hard to stain because of black color and it is made of faux leather.
It is easy to carry on one's shoulder because there is short shoulder string to this bag.
We add cushion inside of the bag to protect dolls safely without other string to fix dolls inside of the doll bag.
This bag is a little big to MSD dolls and a little tight to Mokashura dolls and 16 inch baby dolls.
To a compatible size doll of MSD or USD dolls, you are able to put 1 ~ 3 dolls in this bag.
This bag is designed by dollmore and made in Korea.
* Included: 1 carrier bag
* Weight : about 410 gram
* Size : 39cm X 12cm X 14cm
* Model 1: Dollmore Kid Doll Sona ( Tall : 43.5 cm == 17 inch)
* Model 2 : Dollmore Dear Doll Ami ( Tall : 26.5 cm == 10.5 inch)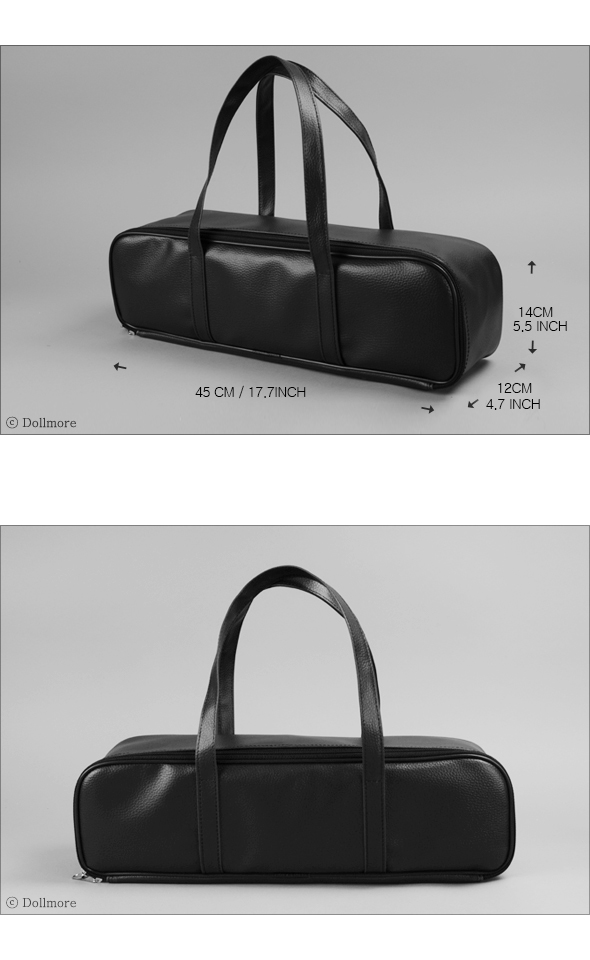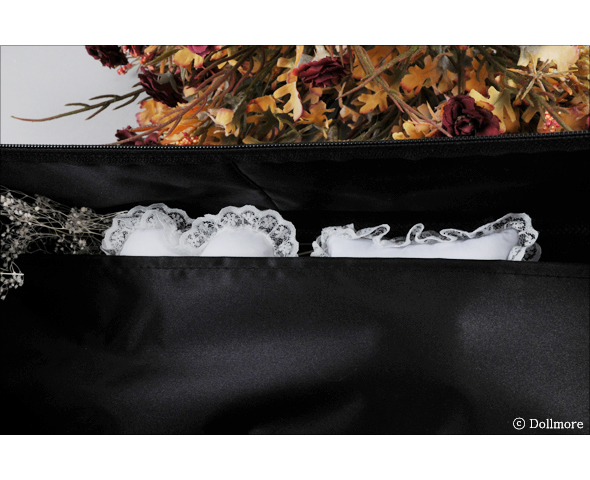 * Notice: It fits well to Mokashura doll and 16 inch Disney Princess Baby Dolls.