This is a doll sofa in bird cage style.
This special doll sofa also can be used as
beautiful interior item.
It seems to be furniture in pension or caffee shop.
Cushion on the photo will ship together.

* Included: bird cage sofa + cushion
* Model 1: Kid Dollmore Girl - Sleepy Eyes Flocke ( Tall: 43cm == 17inch)
* Model 2: Elf Elly Girl - Lime and Kiwi ( Tall: 14.5cm == 5.7inch)
* Notice: Cushion and bird cage chair are made by hands only.
So there is a little difference on their shape and size one by one.
Paint on the bird cage may be removed in some place, seeking your understanding in advance.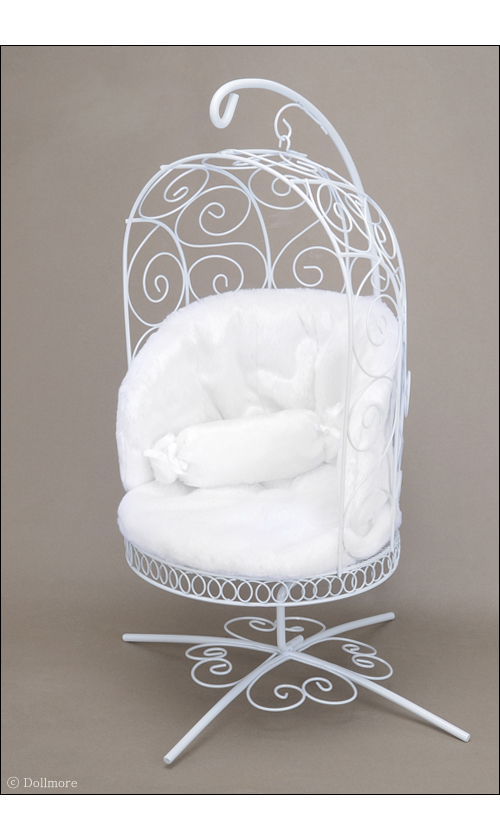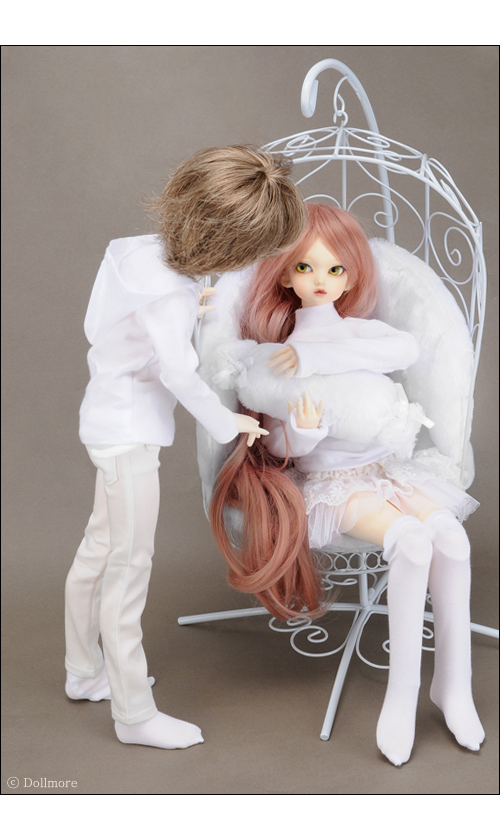 * Detail and size will be same to the black chair on the following photos.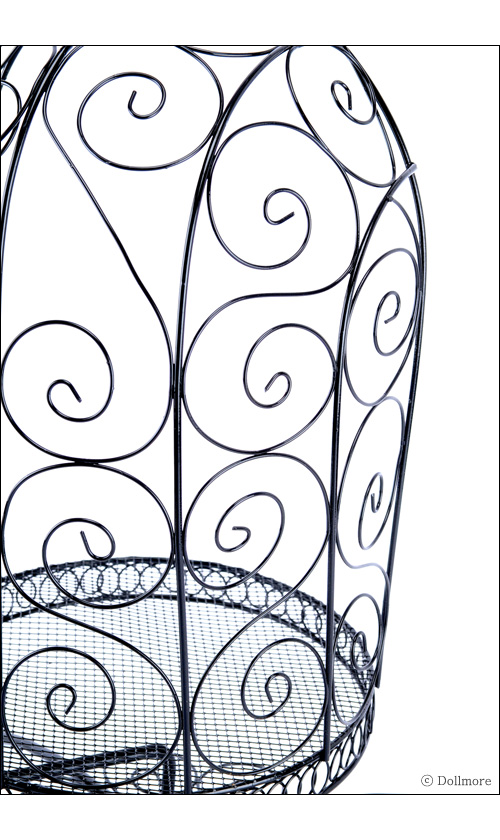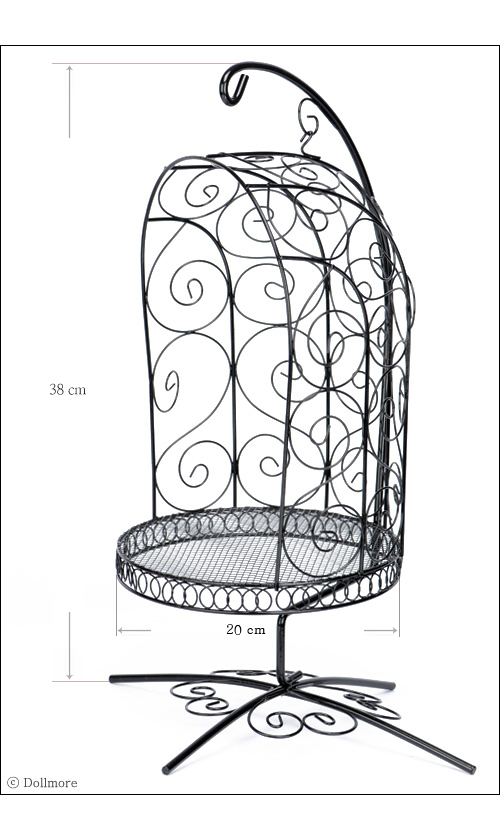 * We suggest you to assemble bird cage as following photos to use it more safe.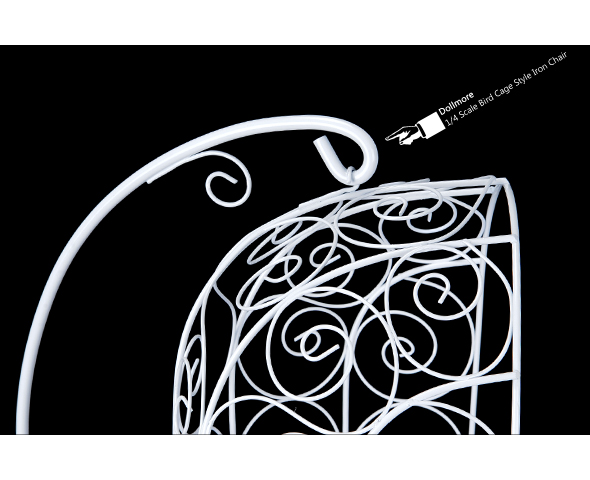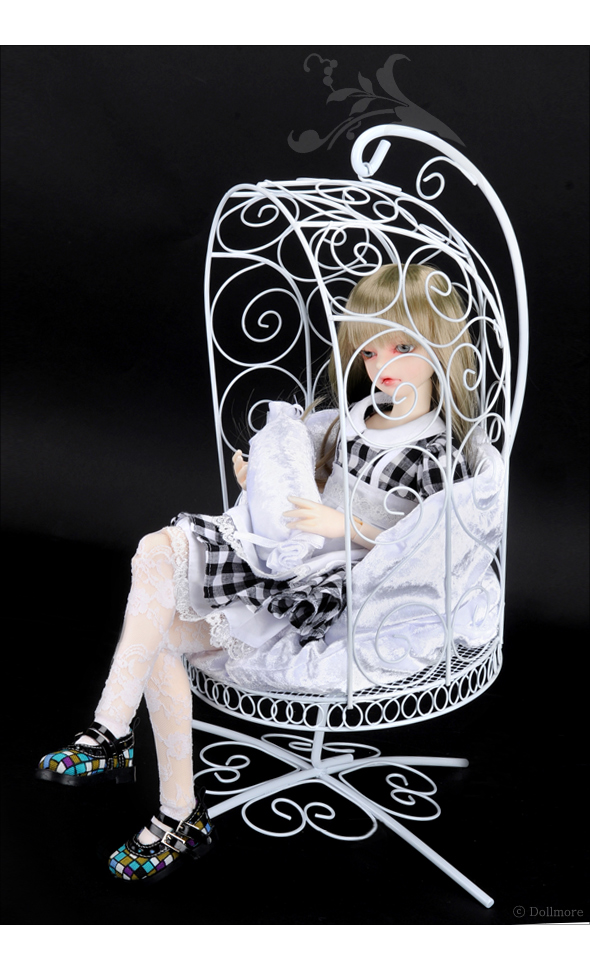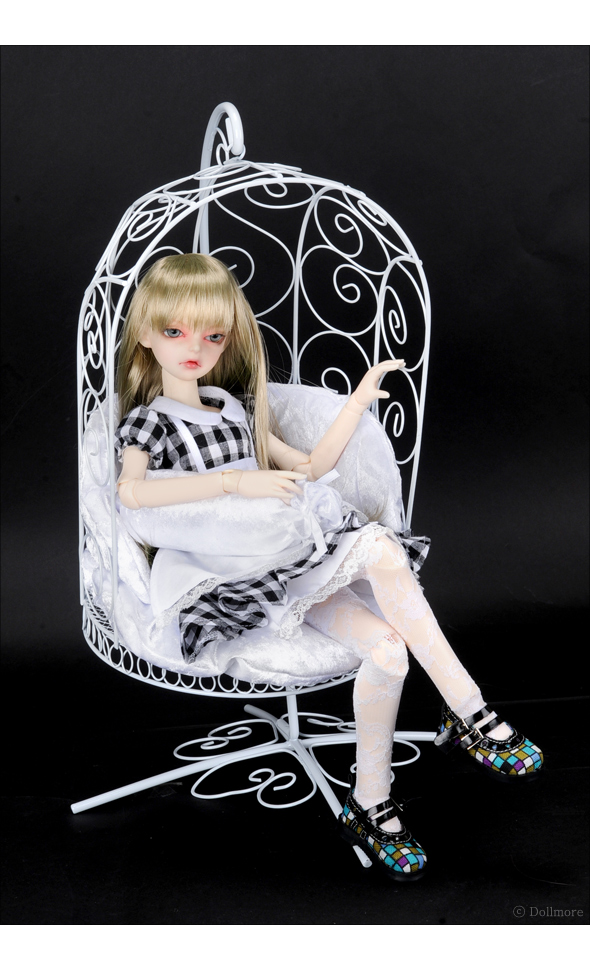 * Seat size will be same to the pink sofa on the following photos.