* Judith Girl Doll - Scents of a Rose ; Zinna - LE10
* Special Limited Edition - LE10
We are talking in the castle.
Castle's termparature is lower than body temperature
because it is made of wax from the candle.
Long conversation makes us very tired.
Your cold views froze my heart.
Darkness of the room makes my mind very depressed.
I hold my eyes
and then hold my ears
and then hold my mouth.

We fell in love long time ago.
However, our love cannot melt this fragile candle wax castle.
I still hope to escape from here
especially when i watched bird on the window.
I hope to become a bird and fly over this castle.
................................................................
Very delicate Zinna Doll with beautiful face line but glamor body
She is able to make various pose.
She wearing charming clothes set.
Very mystic eyes and beautiful clothes enhance her beauty. :D
Hope you love her. :))

* Included: Normal zinna head(make up), Judith Doll body(high heel),
eyes, wig, clothes set, shoes, box, 2 cushions, warranty
* Clothes: Cape, Corset, Outter dress, Inner dress, Panty, Stockings, Waist decoration, Wrist decoration(2 type)
* Eyes:12mm Classic Flat Back Oval Glass Eyes (CC07)
* Wig: (7-8) RRG Sobazu Wig (L.Blond)
* Shoes: MSD (high heels) Shoes - Basic Shoes (Red)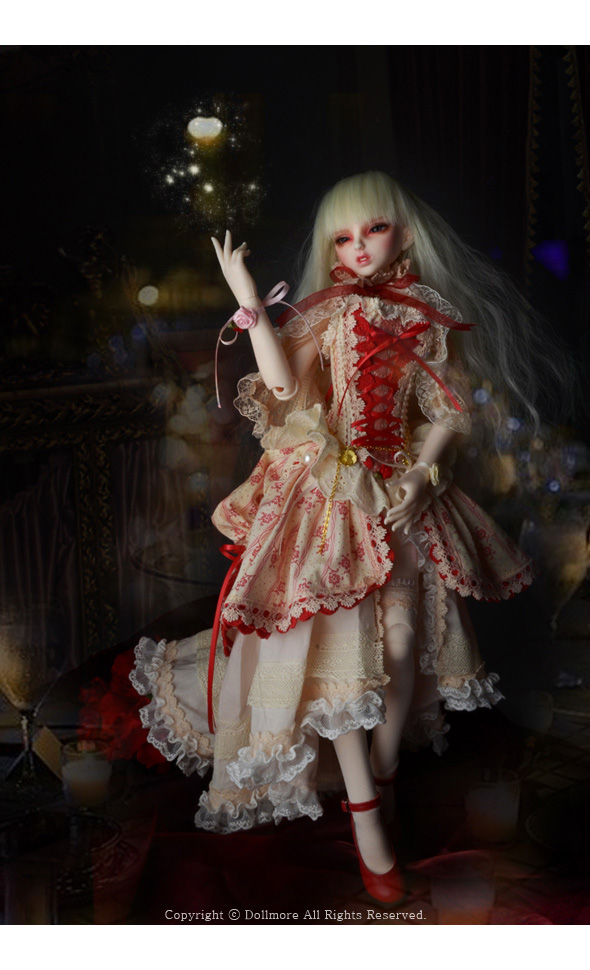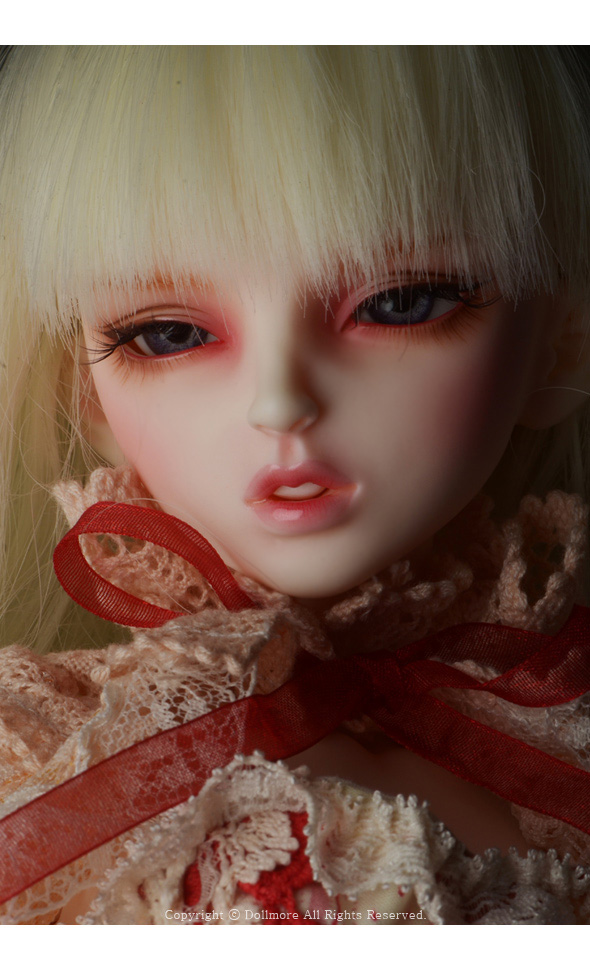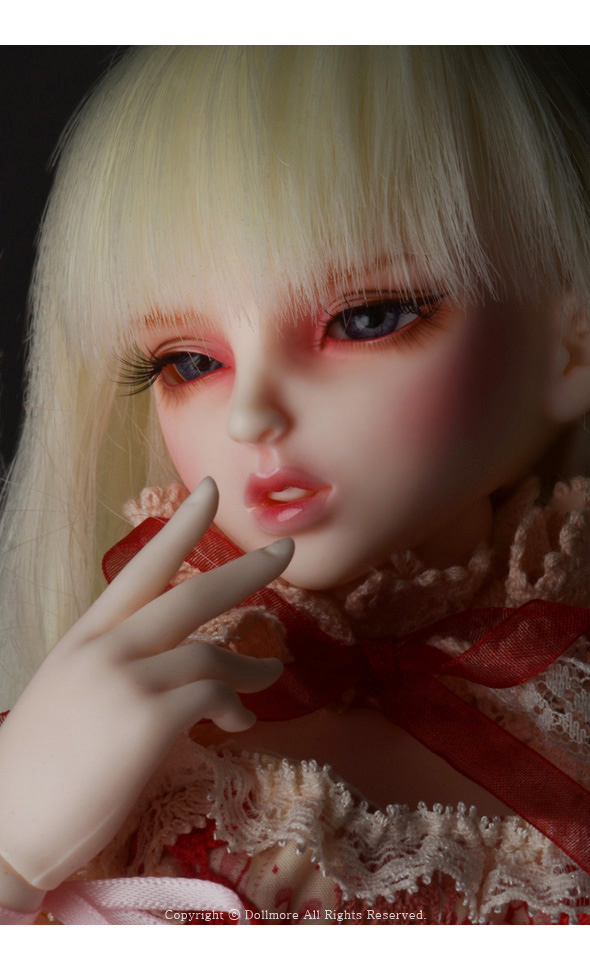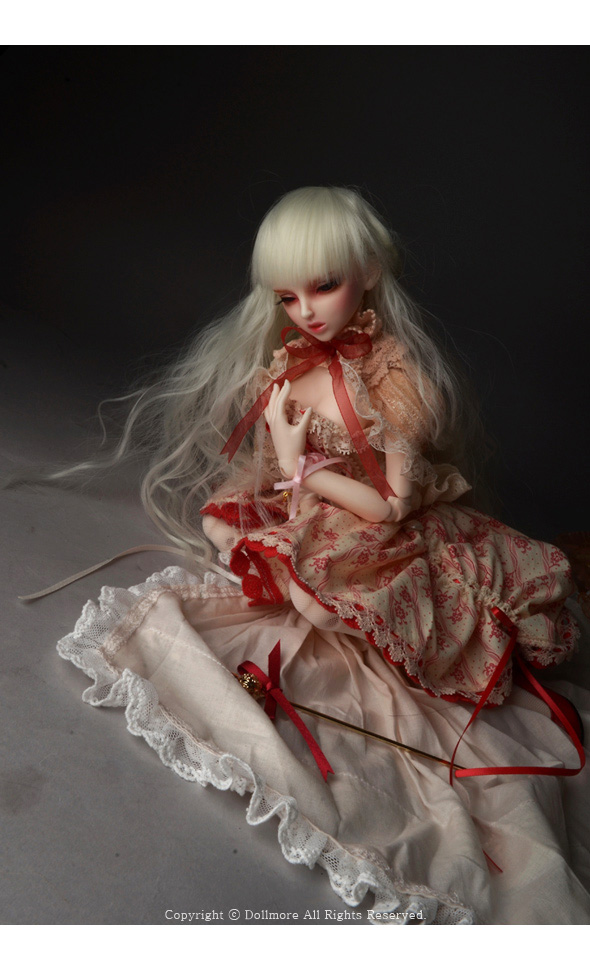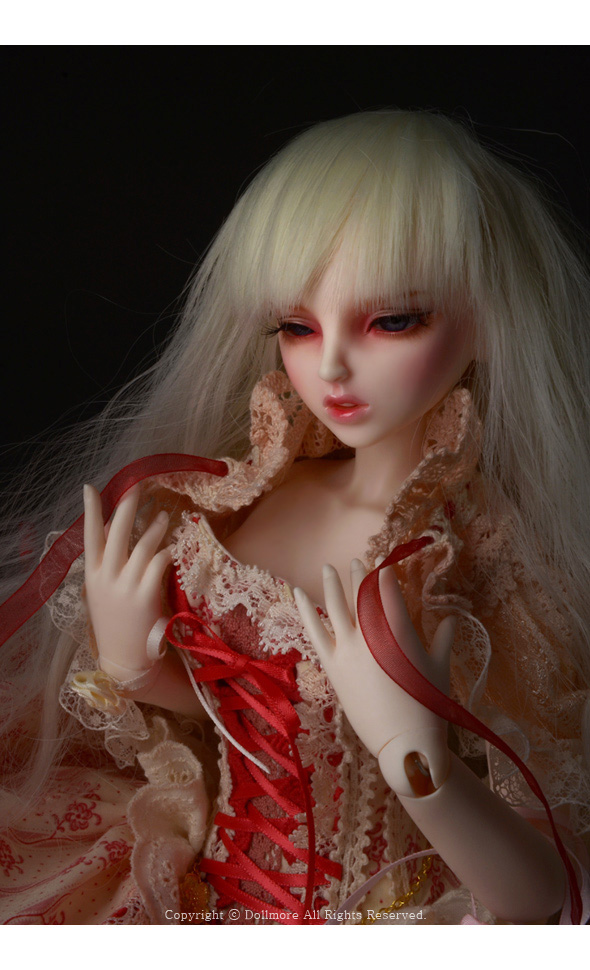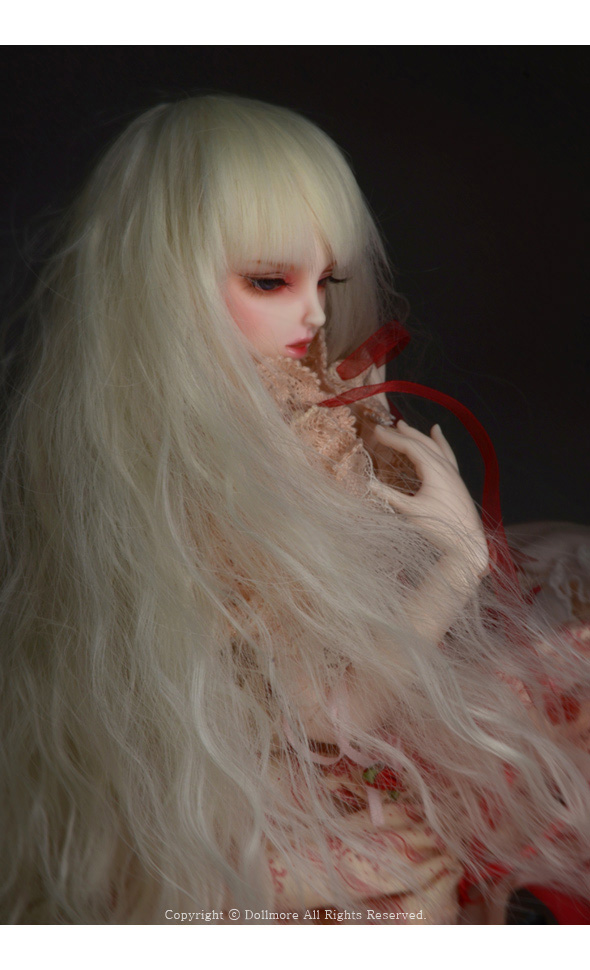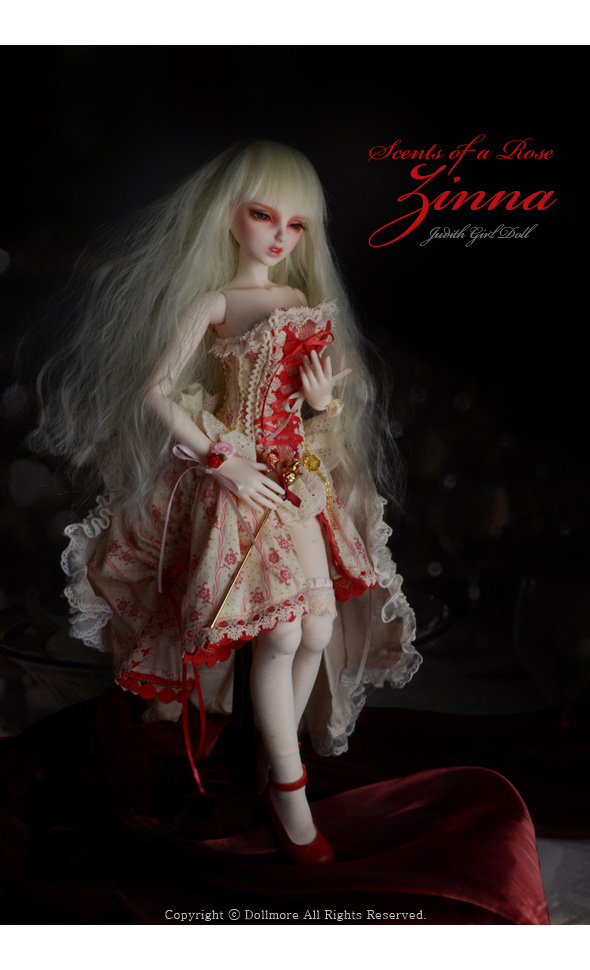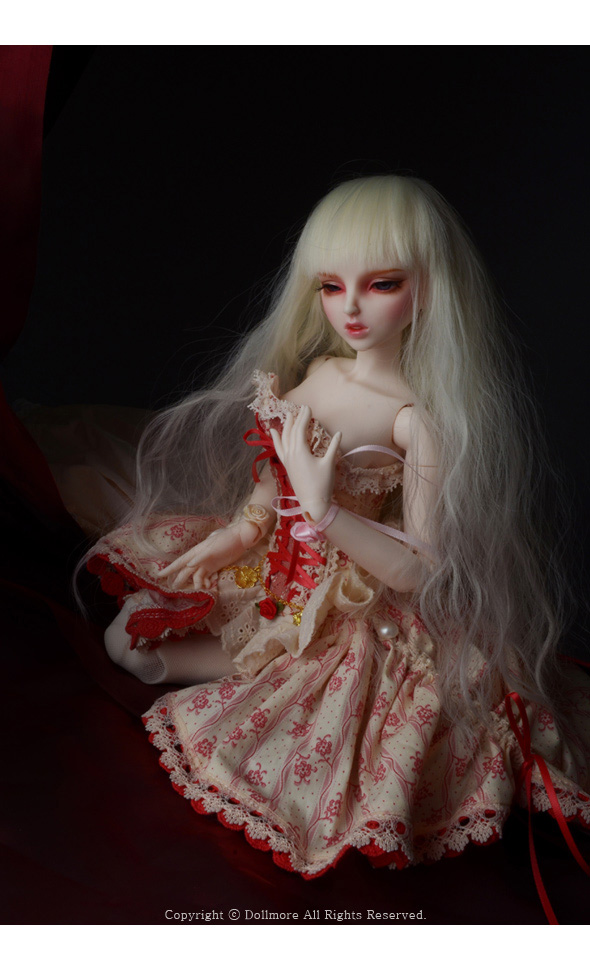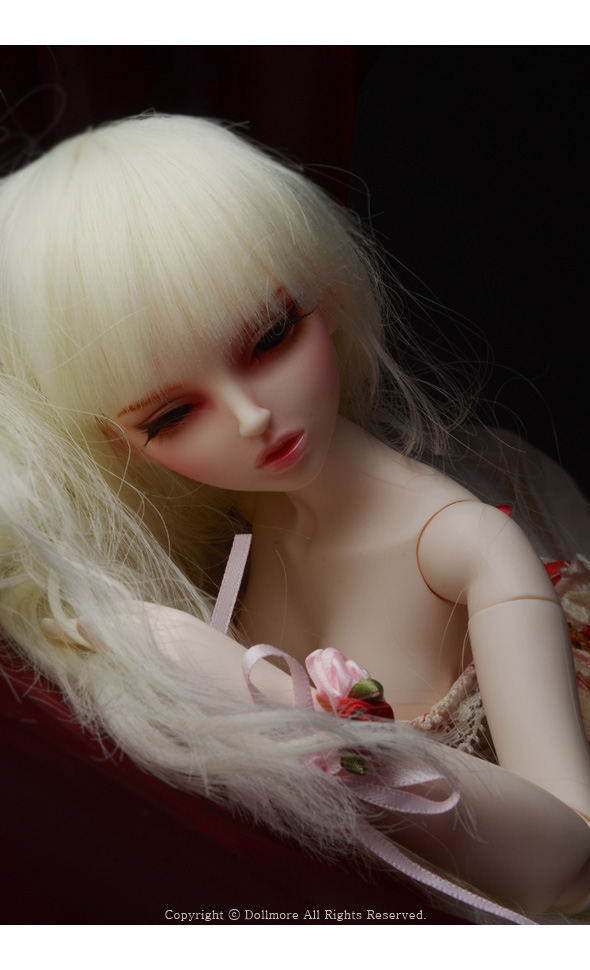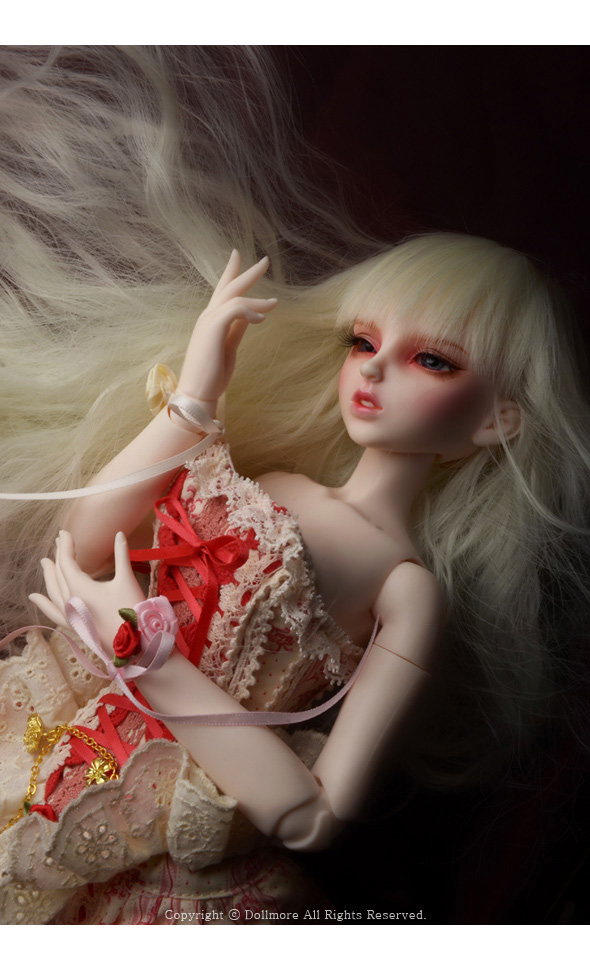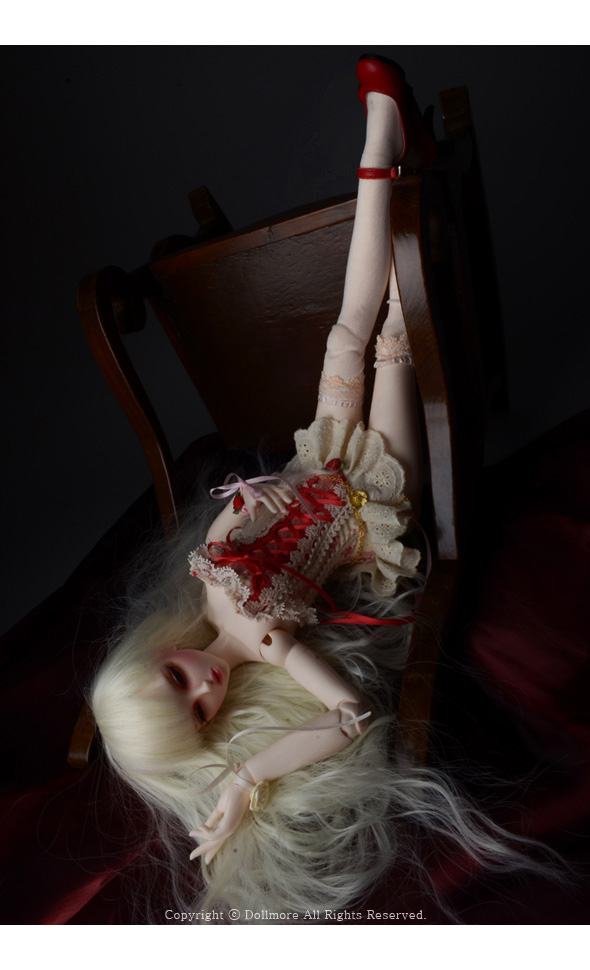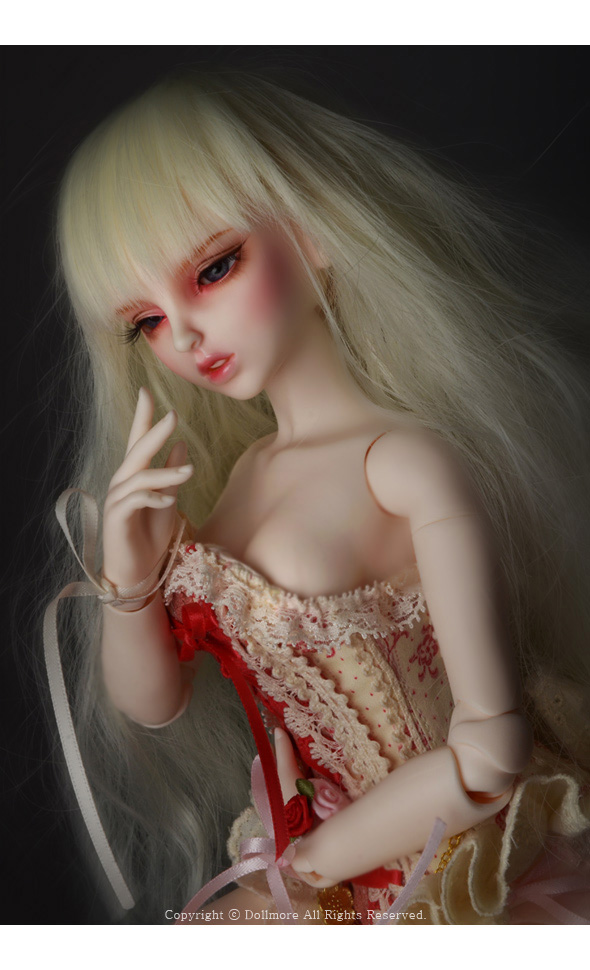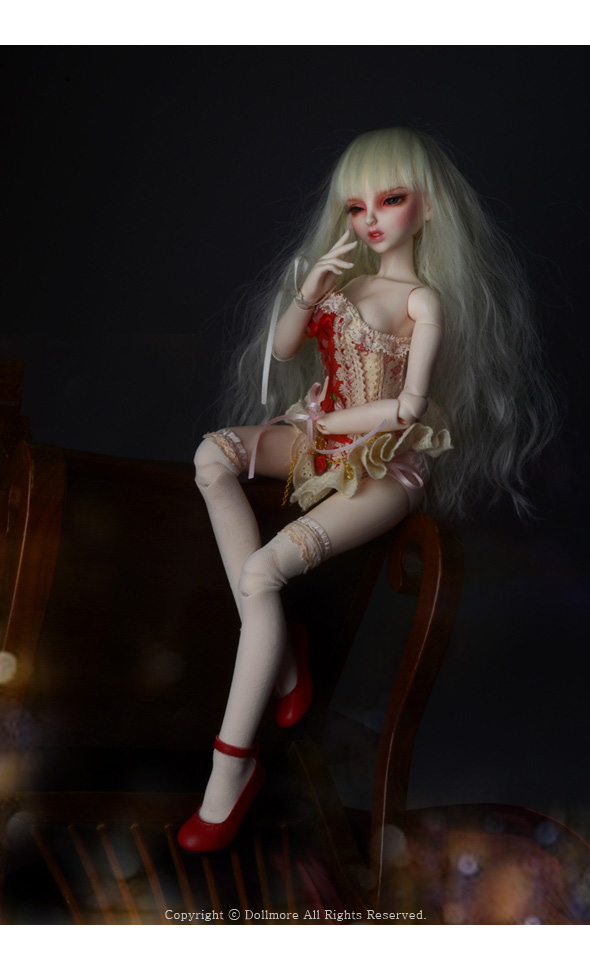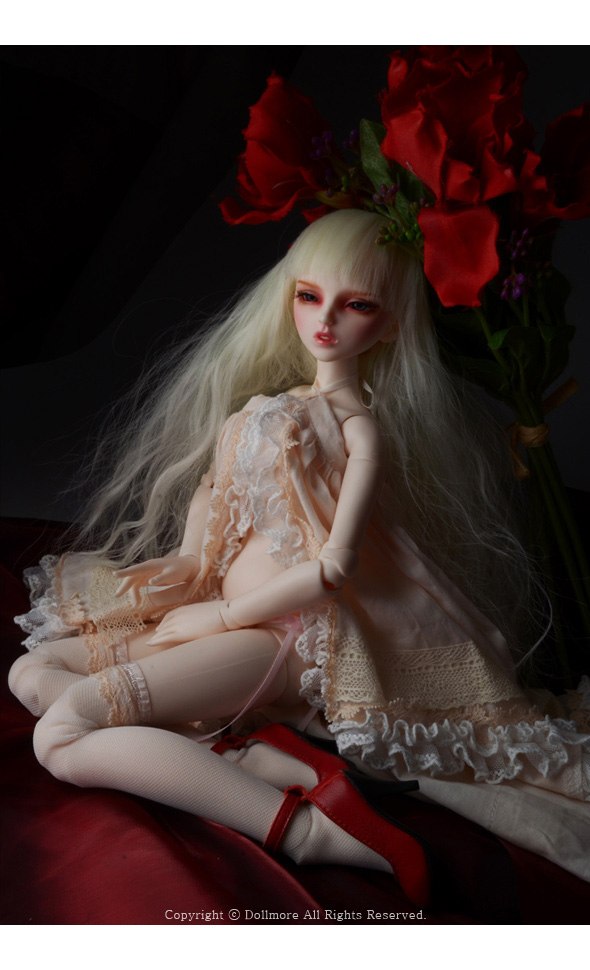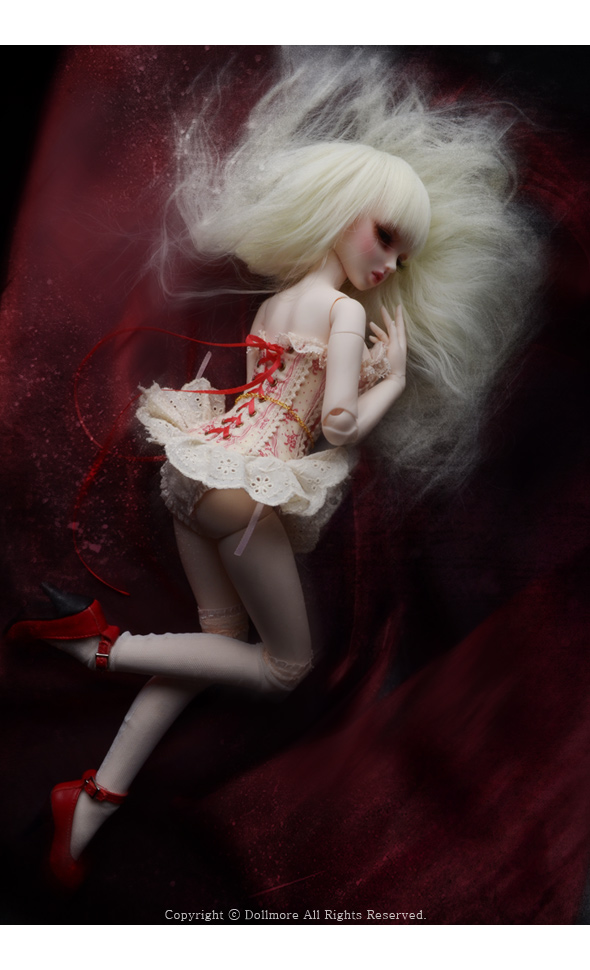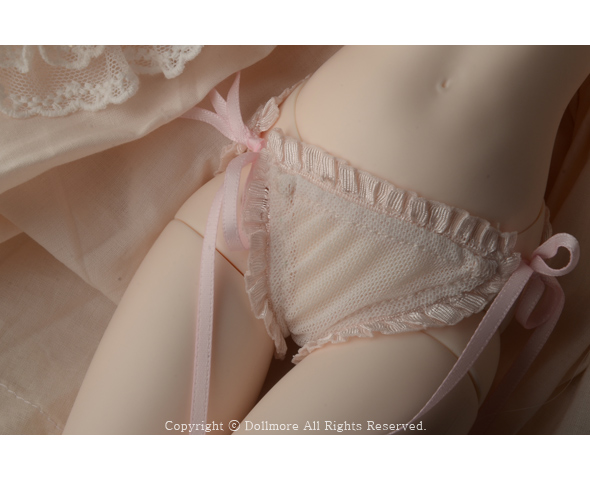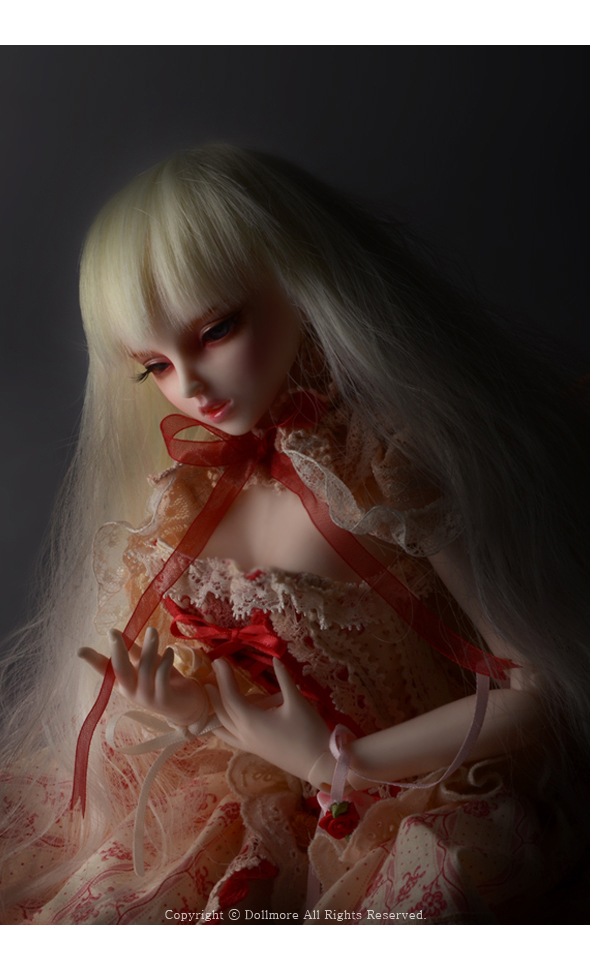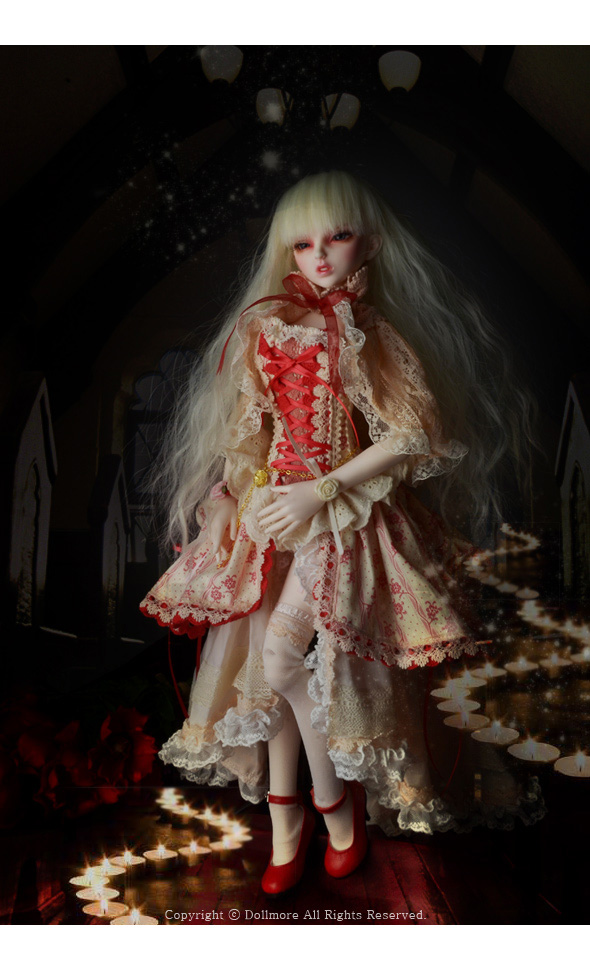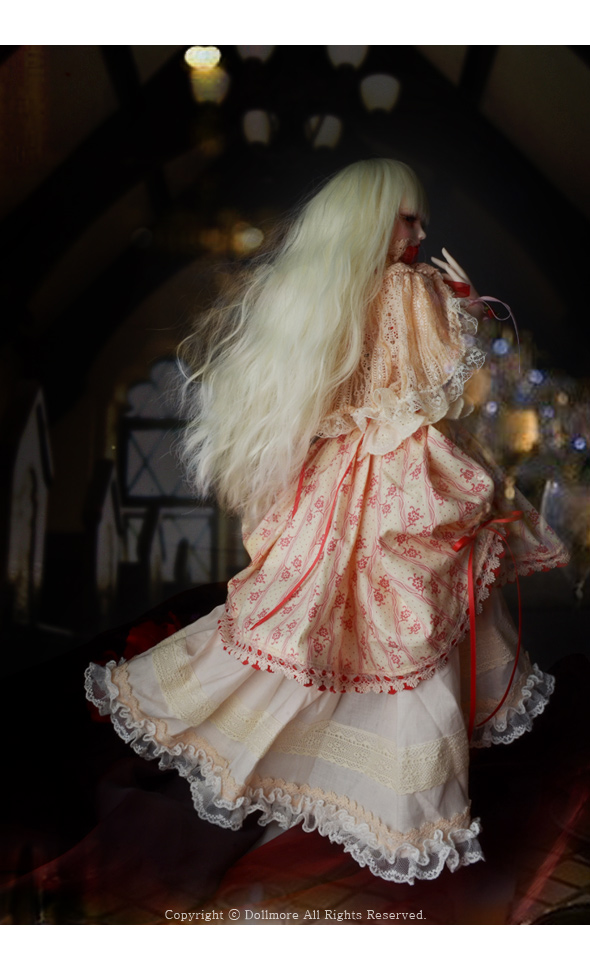 * Order and Shipping
* As based on 'Production after order' system, your order can't be canceled, after paying.
* The shipping date may be delayed a little more on hand-made work. Seek your understanding.
* In general, It takes 30 business days to make after receiving full payment.

* Judith Girl Doll - Zinna Size
1. Tall : 44.5cm/17.5 inches
2. Body length not include a head : 39.2cm/15.4 inches
3. Length from hip to knee : 11.5cm/4.5inches
4. Length from knee to calf : 12cm/4.7 inches
5. Circumference of neck : 6.1cm /2.4 inches
6. Width of shoulders : 12cm /4.7 inches
7. Circumference of chest : 19.8cm / 7.8 inches
8. Circumference of waist : 12.8cm / 5 inches
9. Circumference of hips : 19.5cm /7.67 inches
10. Circumference of Wrist : 4.7cm / 1.85 inches
11. Length from shoulder to wrist include a wrist ball : 13.5cm / 5.3 inches
12. Circumference of ankle : 6cm / 2.4 inches
13. Length from hip to Heel : 25cm / 9.8 inches
14. Length of Foot size : 5.8cm /2.3 inches
* Payment

1. Paypal - Dollmore will send you a invoice via paypal.( dollmore paypal account: help@dollmore.net)
2. Eximbay (direct credit card payment)
3. Bank transfer.
- Bank name: standard chartered bank korea limited
- Account: 431-20-243375
- Recipient: lee eun young
- Bank tel: 82- 2- 521- 9252
- Bank address : standard chartered bank korea limited 1675-1
Seochodong Seochogu Seoul 137-070 Korea
( Gyodaeyeok Br. )
- SWT code : SCBLKRSE

* Design registration No. 2006-50002
* Costume Design: Nalisinko Workshop

* Compatible SIZE

- 7-8inch sized wig and MSD sized shoes fit well.
- Loose fitting MSD sized clothes fit well.