* Product's Name: Silicon band for fixing doll wig only
* Color: No color
* Size: 50mm X 50mm
* Included: 1 band
This is a silicon band for bjd doll only.
It is able to use for all size dolls.
This silicon band looks like a sticker which is easy to stick on the doll head.
When it's adhesive strength becomes week, you are able to wash it's face using soap,
then it will have strong adhesive again.
How to use it?
Seperate the white side and stick it on the doll head
and then remove transparent plustic cover.
At last, fix wig on the silicone band.
This silicone band is thinner than usual silicon head cap, so it is better to wear a tight wig.
It can be used for all size doll head
such as barbie dolls, mokashura dolls, lusion doll dahlia, trinity doll and so on.
It is a transparent silicon band, so it is able to use for all skin dolls.
We suggest you use thinner or acetone to remove a little stain after seperating it from the doll head.
This silicone doll band is developed by dollmore only.
We develop this silicone band for BJd Doll.
It is one of the self-adhesive silicon band and it is very very easy to use it.
We highly suggest you use light and cheap but high quality silicon band for your dolls.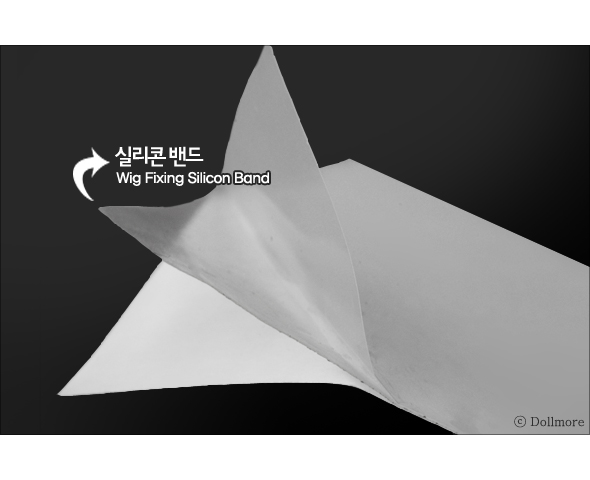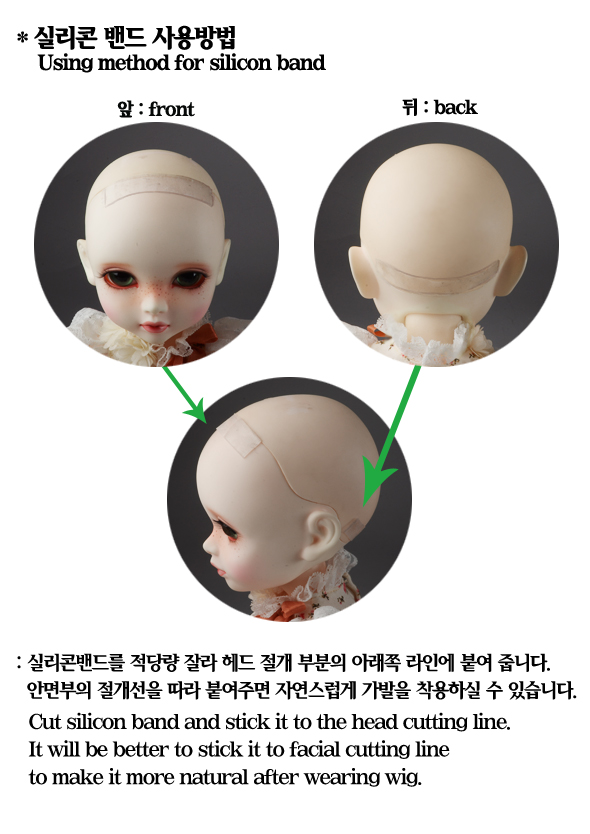 * It will be individually wrapped like the following photo .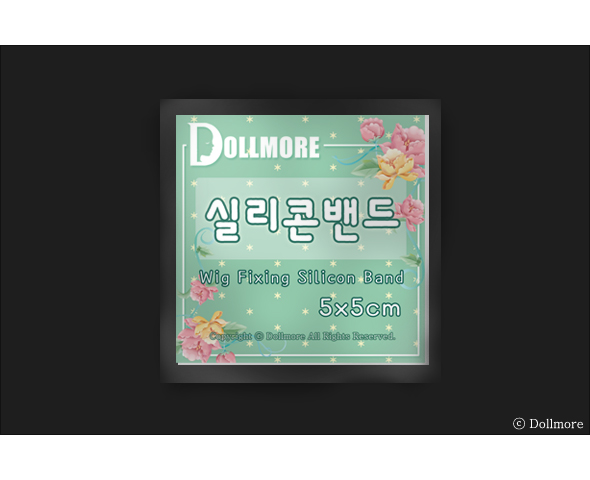 ★ It's color will be different based on monitor condition.