It is a antique hairband .
There is cat face on this hairband.

The plastic band inside of this hairband is made by dollmore.
We make this plastic band through ABS mold.
It is very different from the band made by acrylic only.
This hairband is very strong and will not easy to break.
It has high elastic.
It fits well to dolls in 7~8 inch and 8-9inch head size.
It is possible to make it larger just through hot wind of dryer.
Change it's size a little small or a little large than orginal one.

* Included: 1 hairband
* Model 1: Dollmore Zaoll Luv ( Tall: 55cm == 21inch, 7-8inch head)
* Model 2: Dollmore Kids Doll Roo( Tall: 43cm=17 inch, 7-8inch head)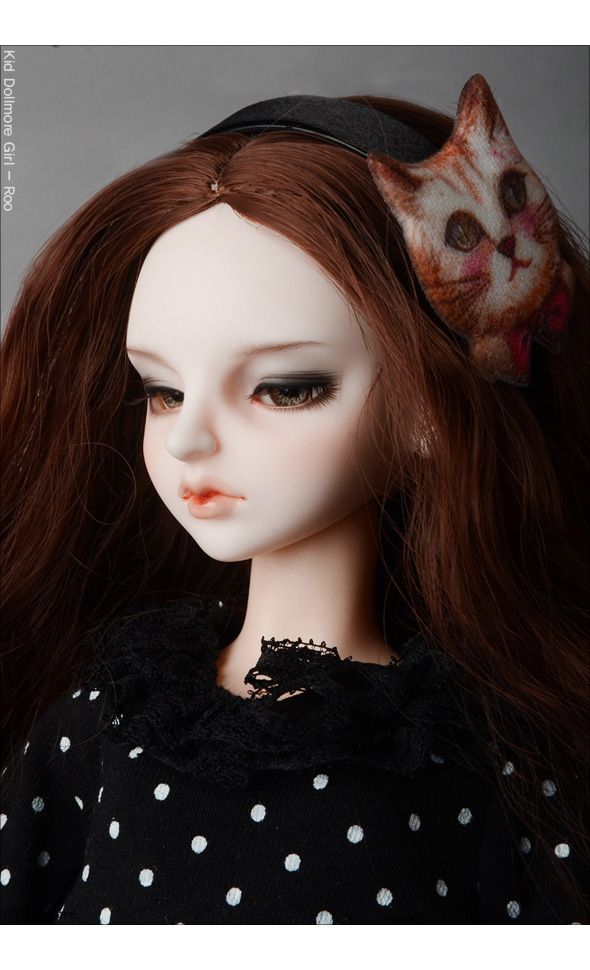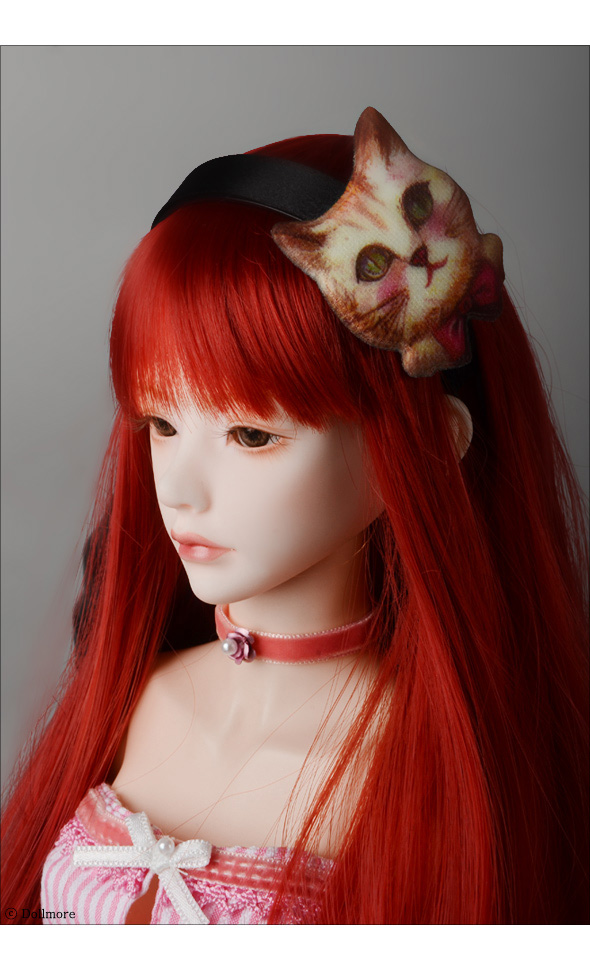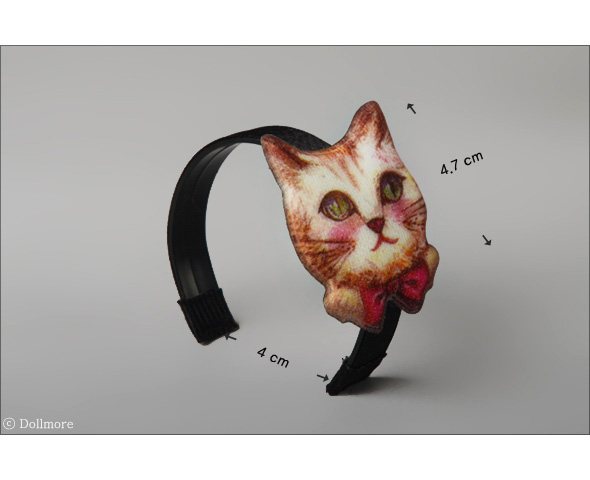 * Notice: This is a handi craft hairband, so it's shape is a little different one by one.