Happy Halloween!
Please give me sweet candy.
I want to become a star in the halloween party.
This is very lovely party dress in halloween day.
This is the full set clothes
including beautiful one piece dress and inner dress and pumpkin basket.
Enjoy halloween party after wearing this dress.
* Included: one piece dress, cape, pumpkin basket
* Model: Mokashura Doll - Duyou (Baby Skin Normal; 40.5cm)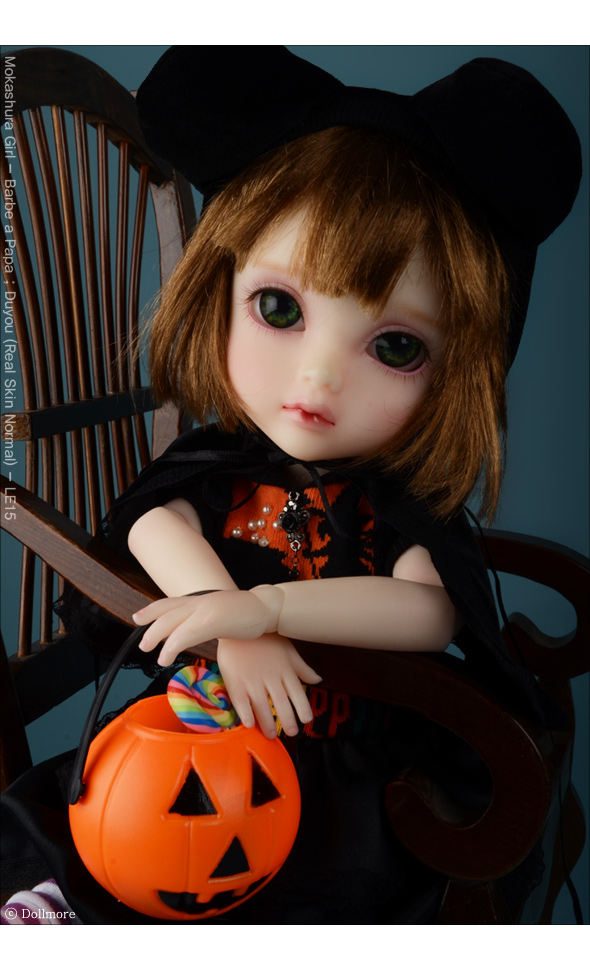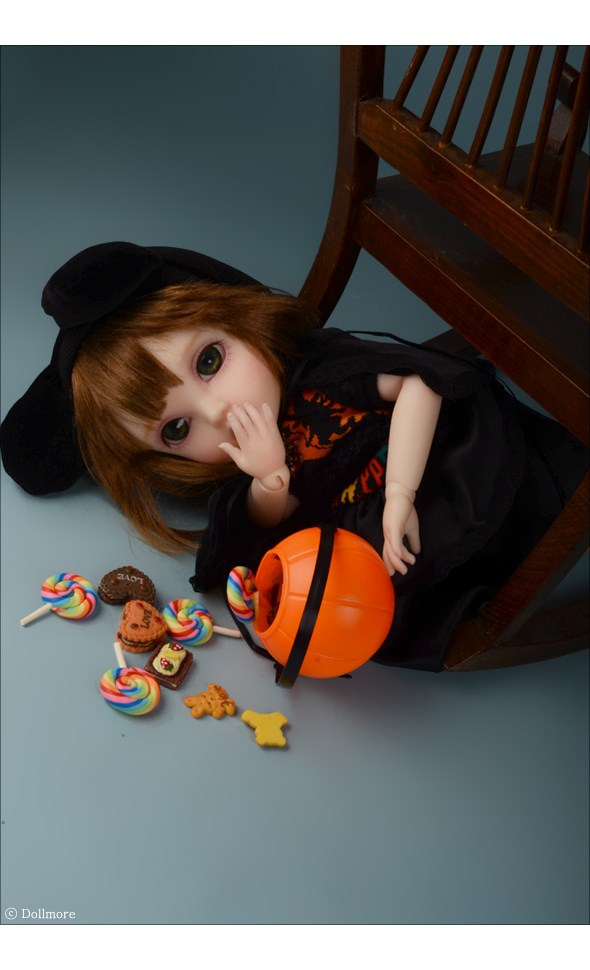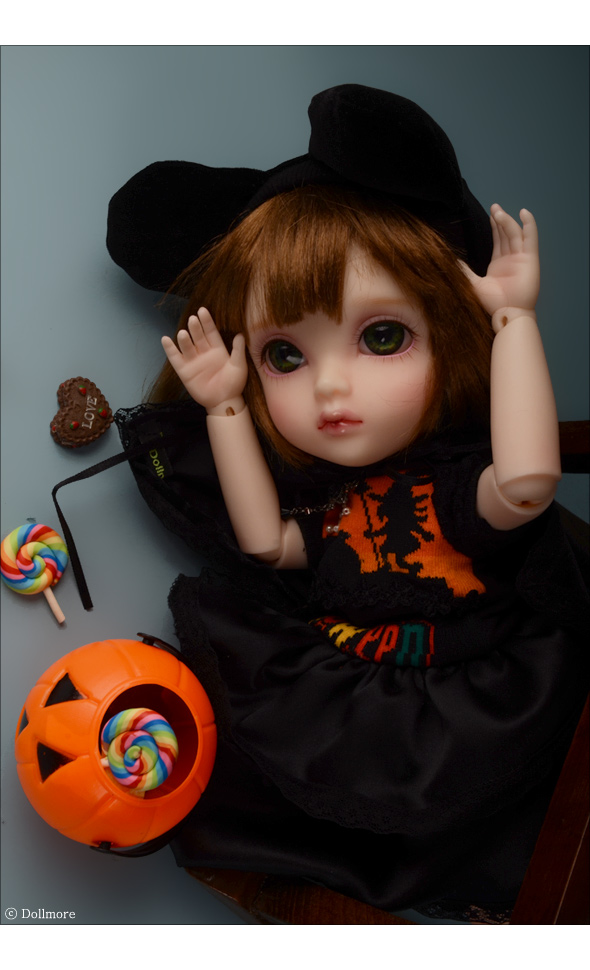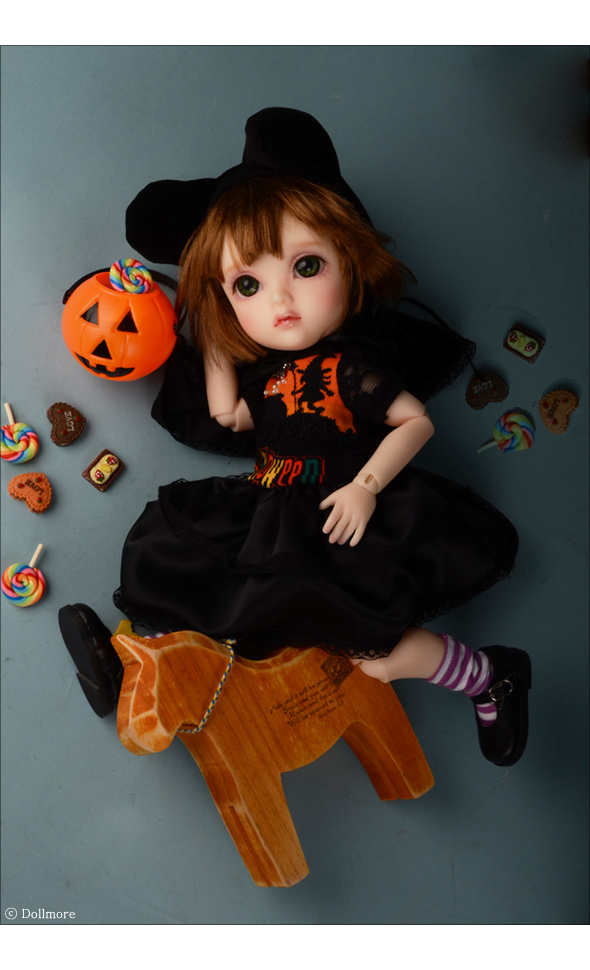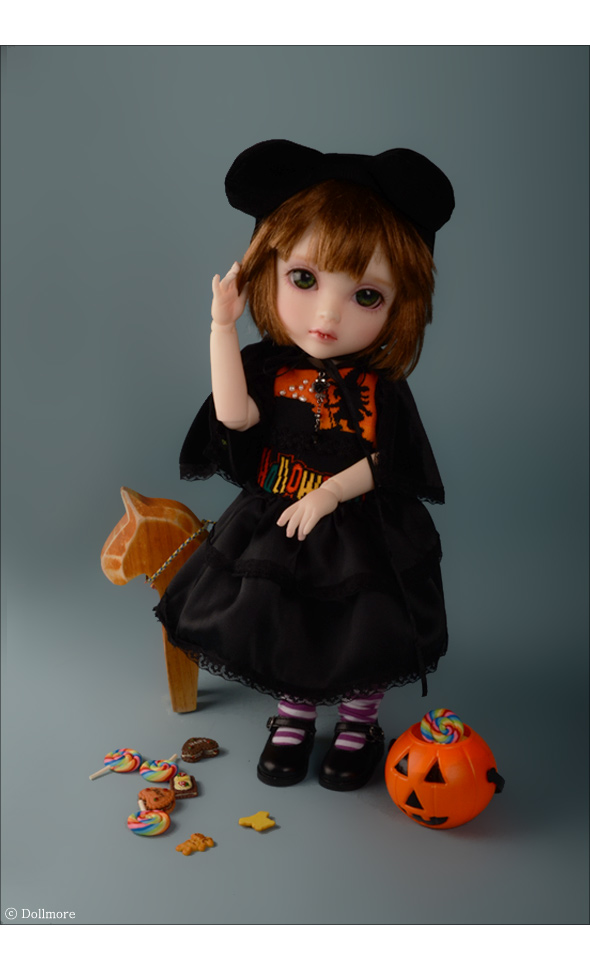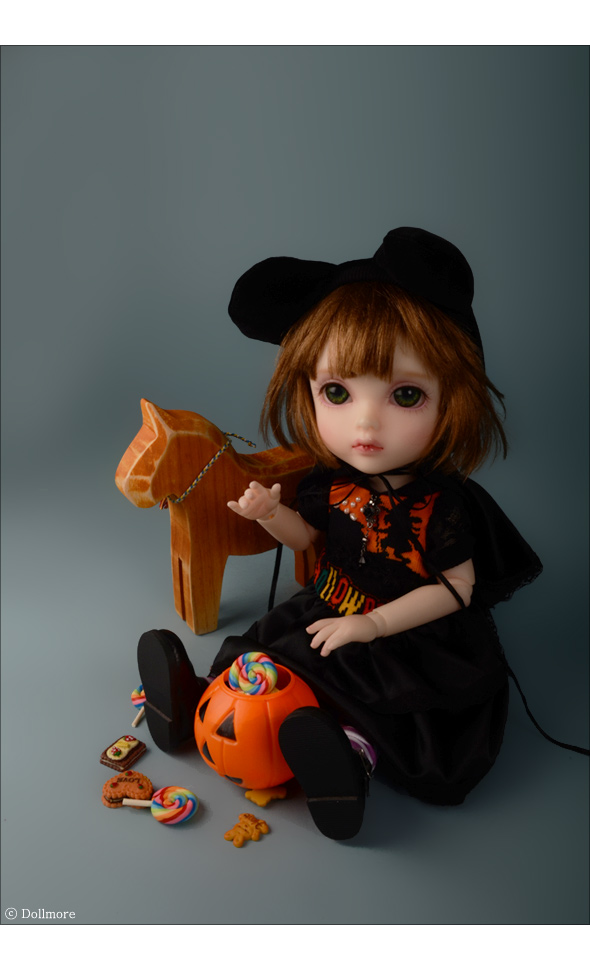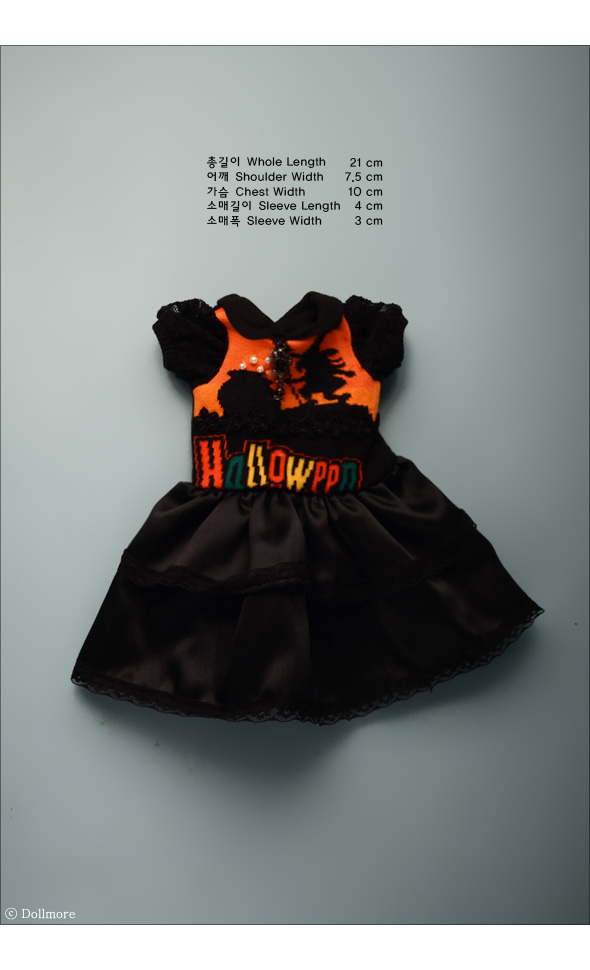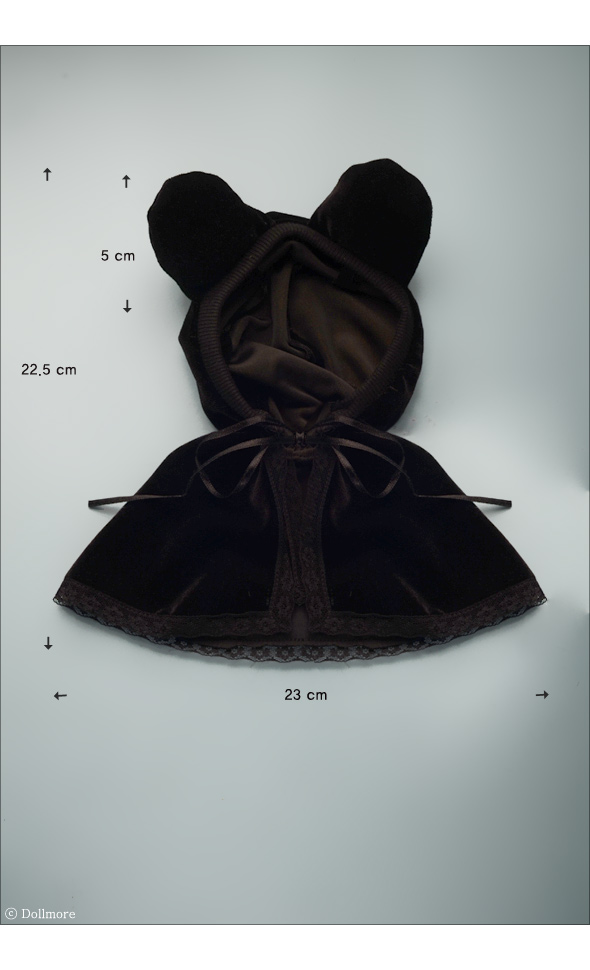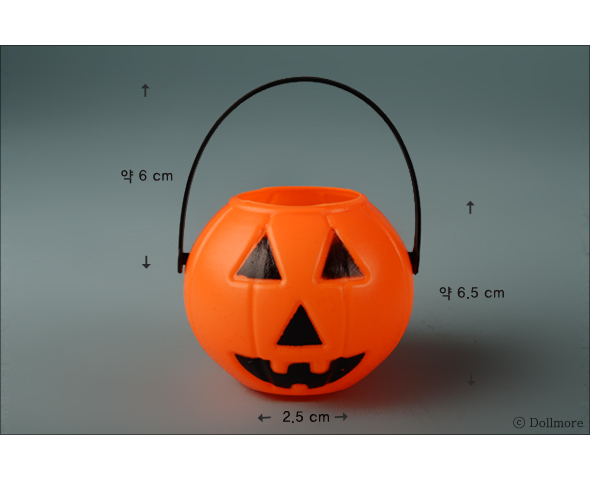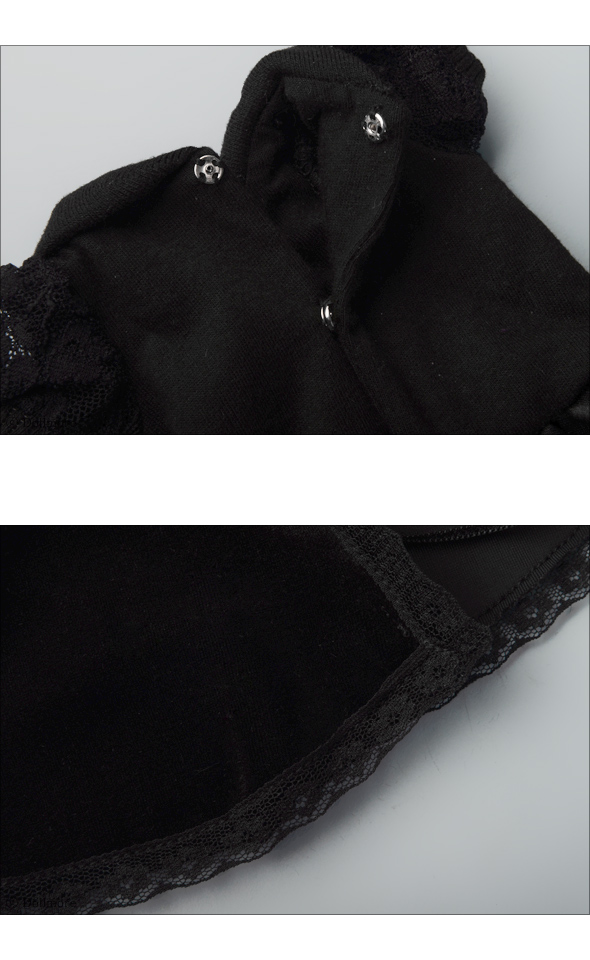 * Notice: It also fits well on disney baby doll.