This is a lovely big which is able to coordinate with various clothes.
It is also fits well on various size dolls that is high from 20cm to 45cm
including our Dear doll, Narsha doll, Dollmore Kids Doll, Urgom doll and Mokashura doll .
There is a button on the backside to make it very easy to wear on and off.
We also add ribbon to make it's backside more cute.
* Included: 1 bib
* Model 1 : Urgom Doll - Souvenir Boyish Urgo (26cm)
* Model 2 : Mokashura Doll - Duyou (Real Skin Normal; 40.5cm)
* Model 3 : Dollmore Dear Doll Rainy (26.5cm)
* Model 4 : Dollmore Narsha Doll Narsha (35cm)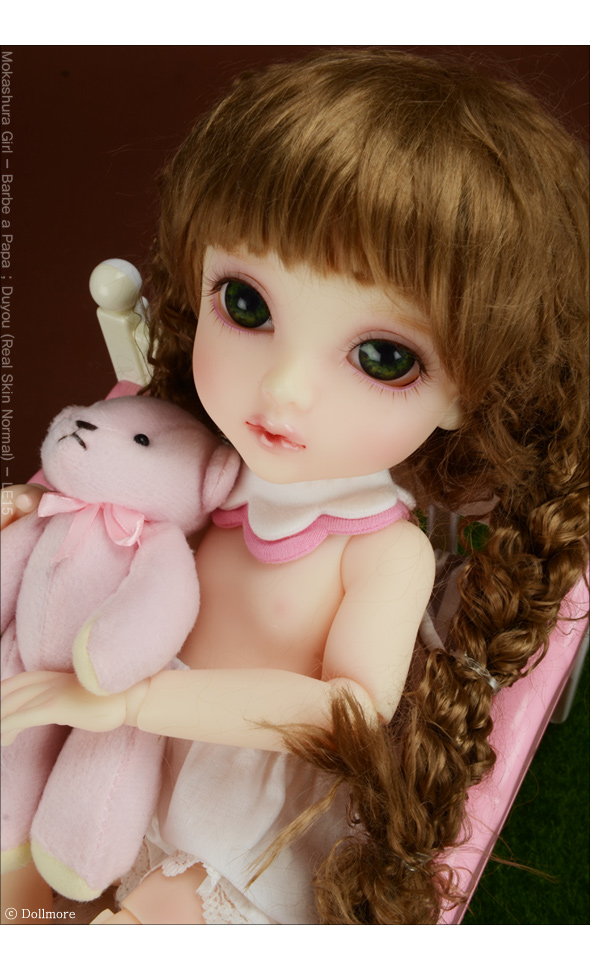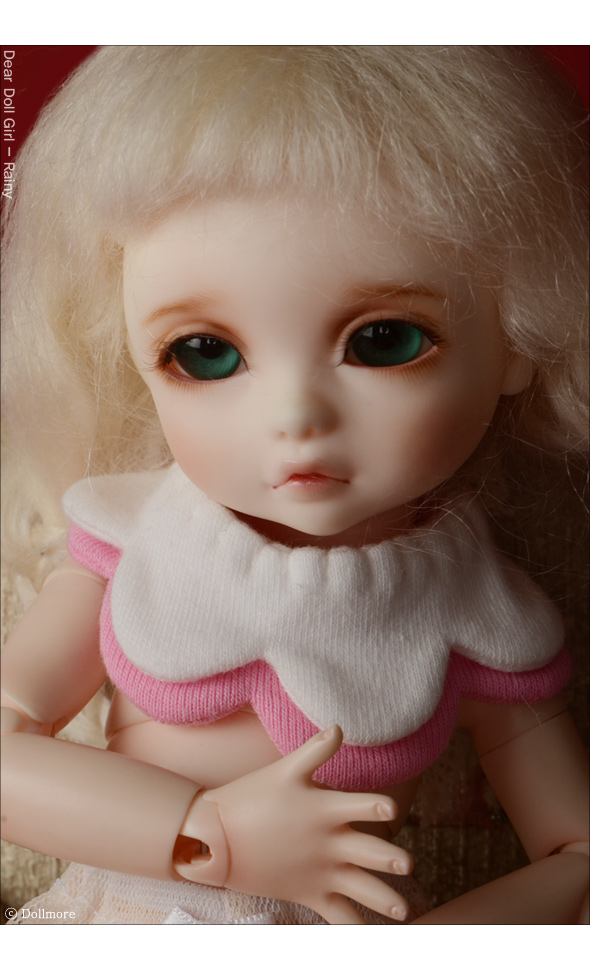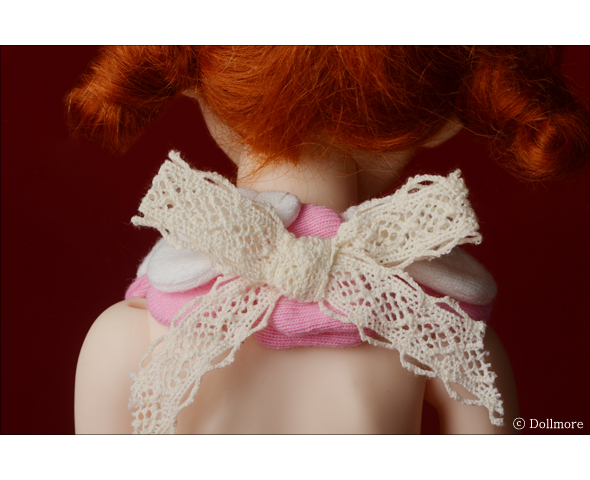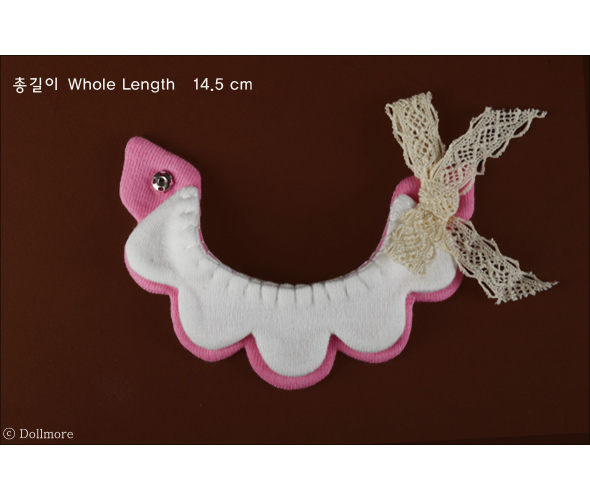 * Notice: It also fits well on disney princess baby doll.