Here is the high quality benny hat with lace ornaments.
There is brooch at the flower poins which make it is possible to seperate from the hat.
It fits well to Dollmore Eve Doll(Compatible to SD size Doll), Zaoll, Dollmore Model doll
and other dolls with 8-9 inch head size.

Very beautiful benny hat.
* Included: 1 hat
* Model1: Dollmore Eve Charmi ( Tall: 57cm/head circumference: 8-9 inch)
* Model2: Dollmore Model Doll Socheon ( Tall: 68cm/head circumference: 8-9 inch)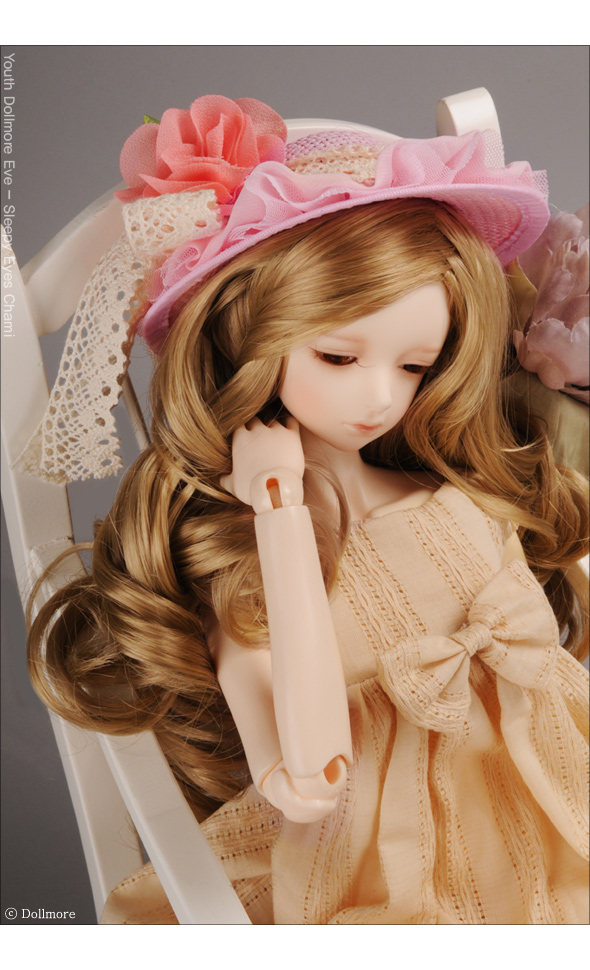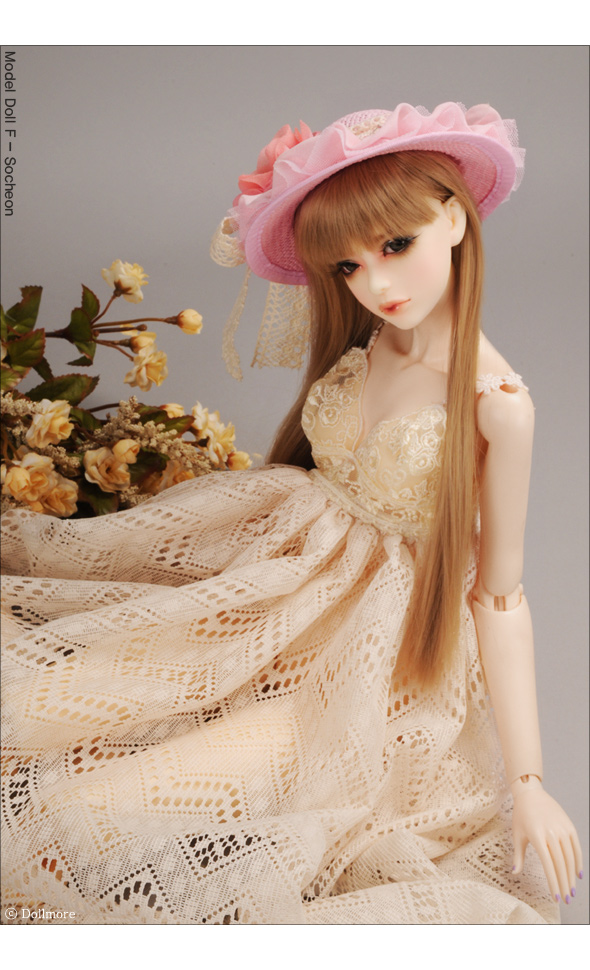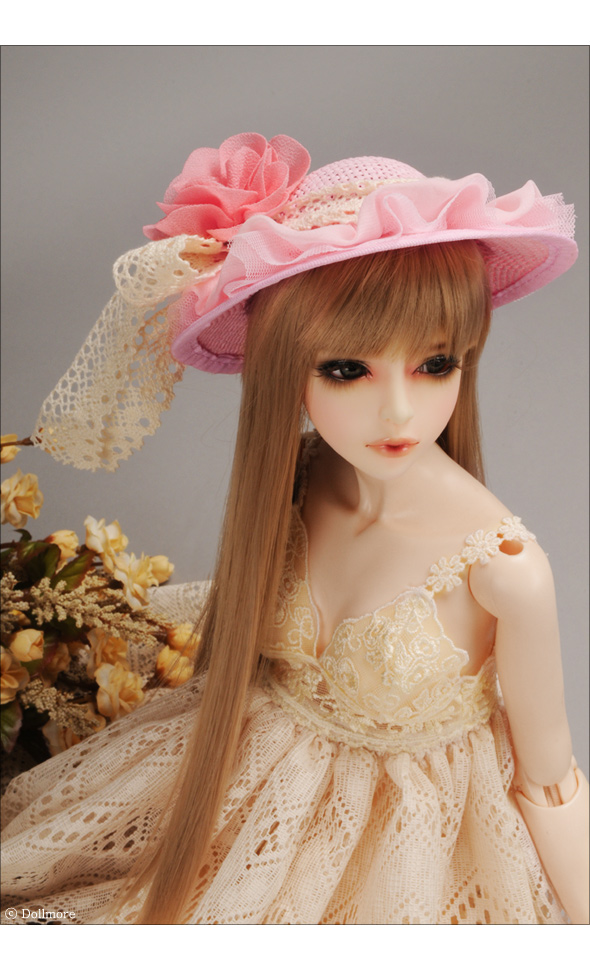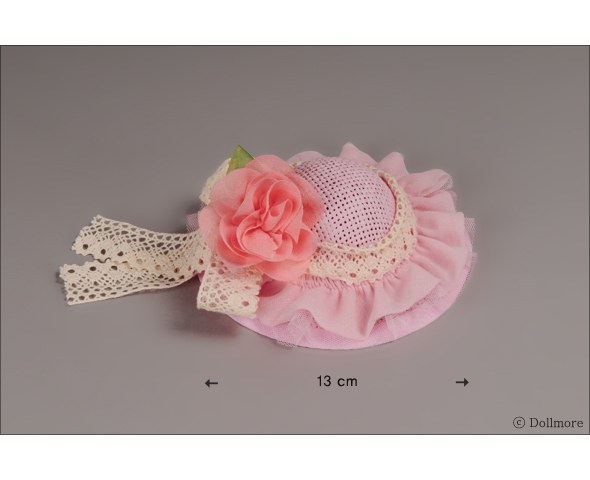 * Notice: This hat is made by hands only. There may be stain at the hat, seeking your understanding in advance.