* Special Limited Edition - LE20
* Judith Girl Doll - Bitter Biscuit ; Tara - LE20
Do you want to eat this biscuit?
The black biscuit on the silver tray
is full of my cursing to you, so it tastes very bitter.

I have never and ever forgetten the dark sky when you left me
The dark sky was too heavy and too low for me
which gives big stress to my heart and
i cannot even breath.
And then there was rainy suddenly~
I touch the biscuit with my finger and
sunk on the biscut in red lips
My lips change to black color
because this biscuit gives me very bitter taste
but my mouth is filled with warm black tea again soon.
I will try my best to forget you
as it will be the most important reward for your betrayal

The warm black tea is swallowed slowly
as well as the disappearing of the routh tase left in the lips
The wet and dark sky becomes to shine again.

Very sensive Tara Doll with beautiful face line but glamor body
She can make various pose with mystic eyes and charming clothes set.
Very mystic eyeline and beautiful clothes enhance her beauty. :D
Hope to love her~

* Included: Normal Tara head(make up), Judith body(high heel parts), eyes, wig, clothe set, heels, box, 2 cushions, warranty
* Clothes set : dress, layard dress, head decoration, stockings
* Eyes : Life Like Acrylic 12mm - Hazel - G12LD-09
* Wig : (7-8) Cleopatra Long Wig (Carrot)
* Shoes : MSD(high heels)Shoes - Basic Shoes (Black)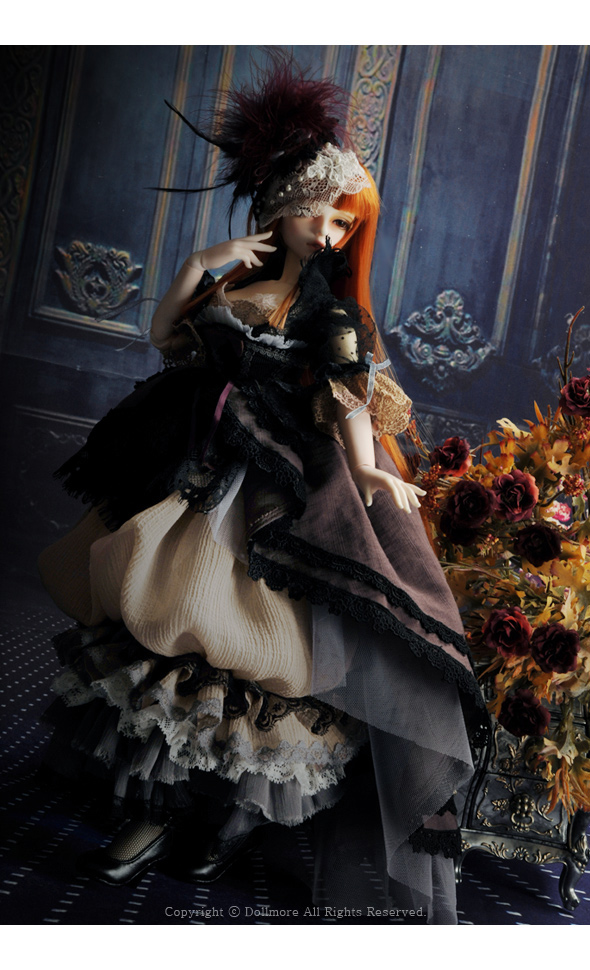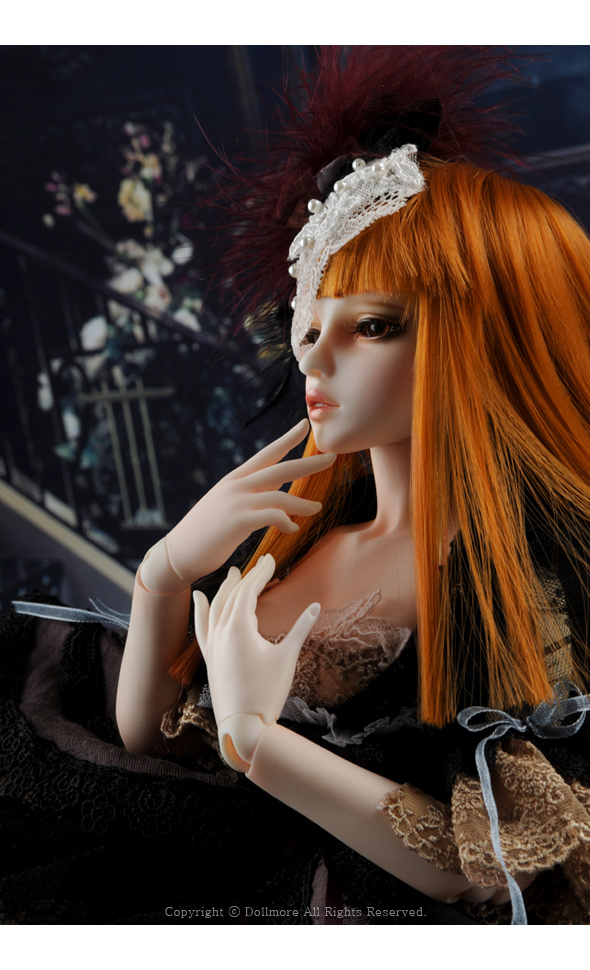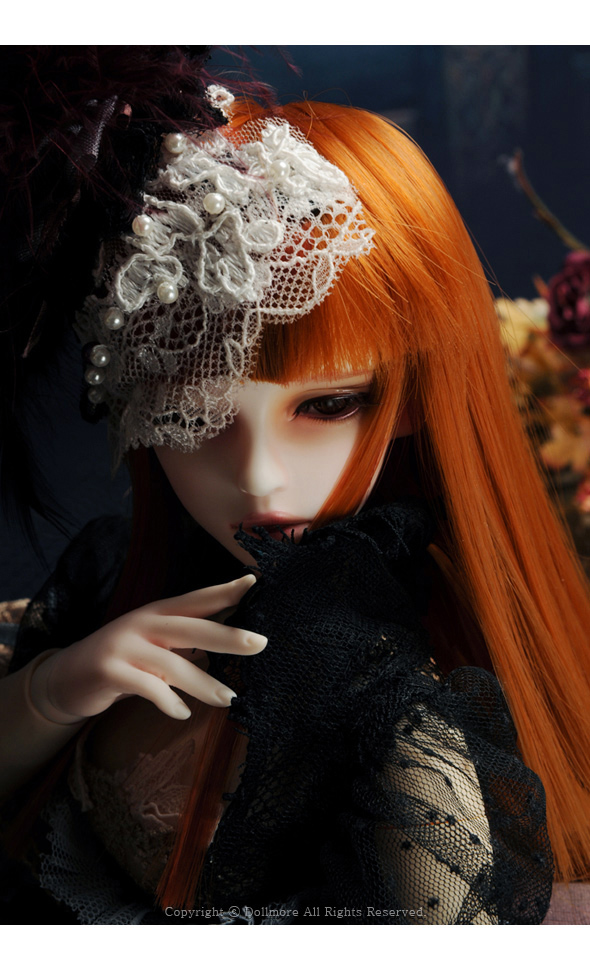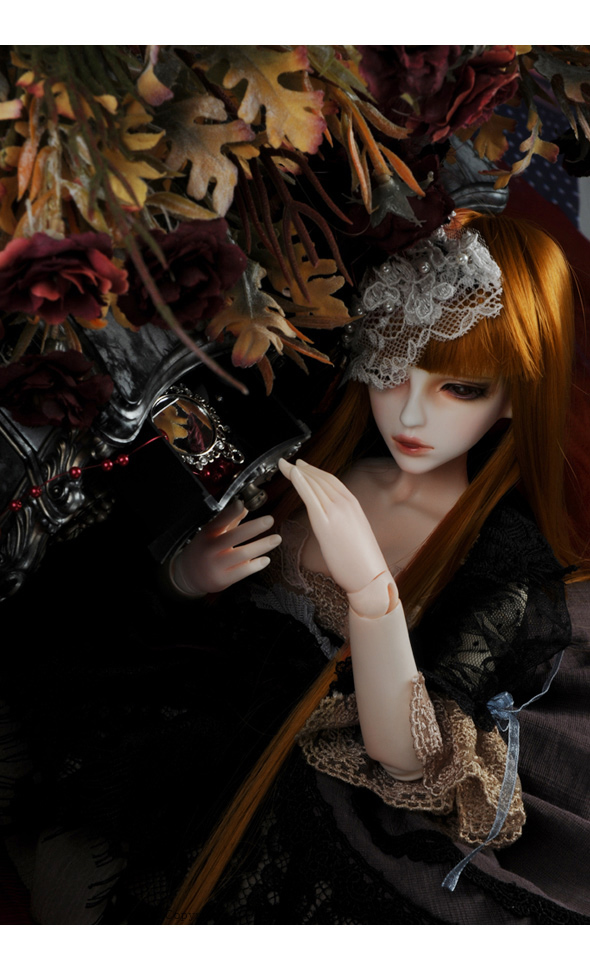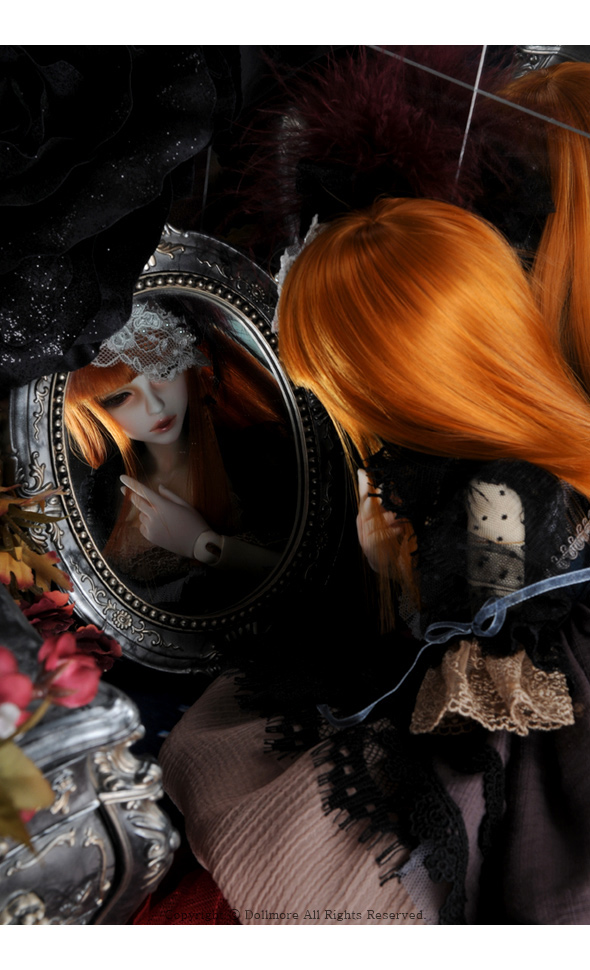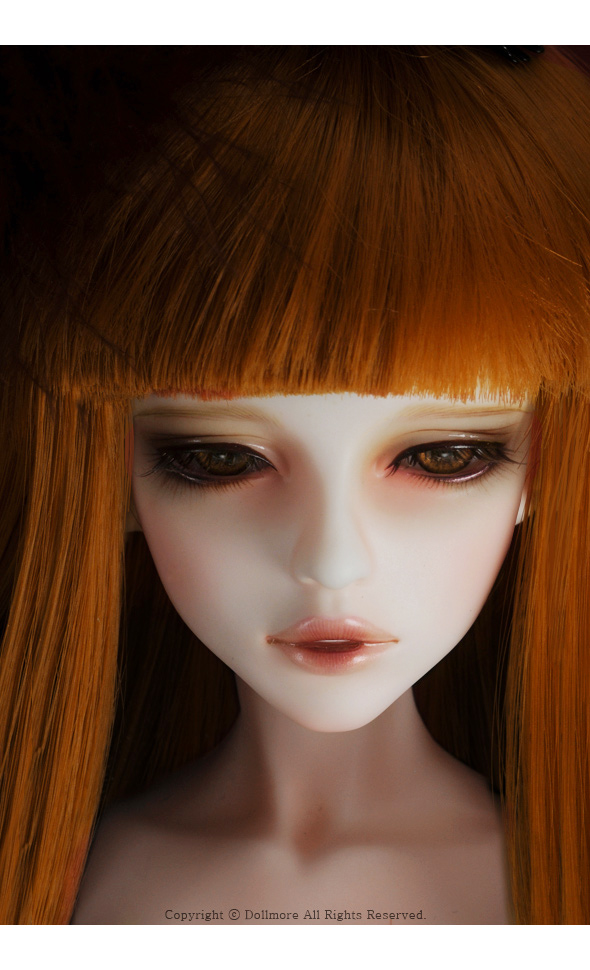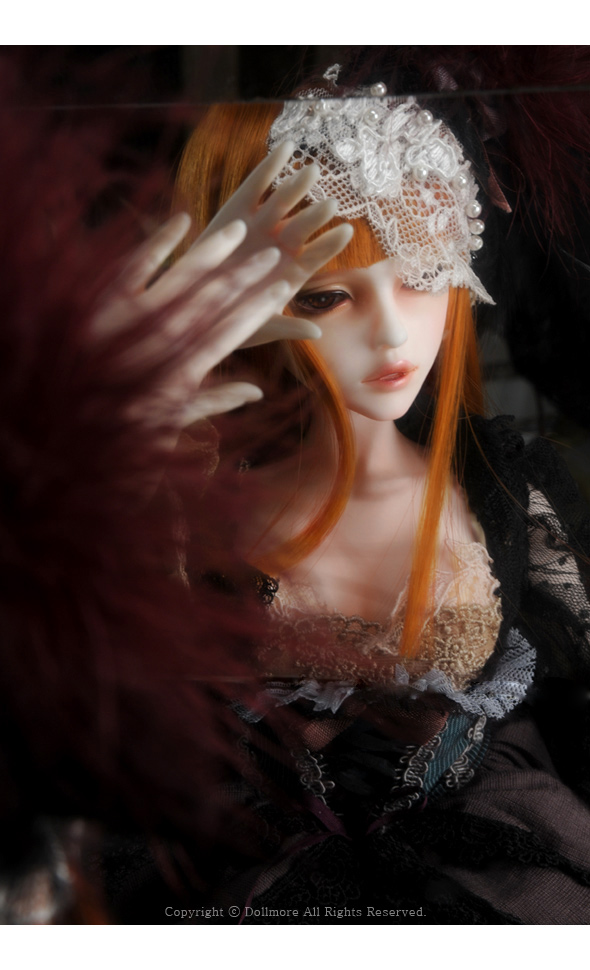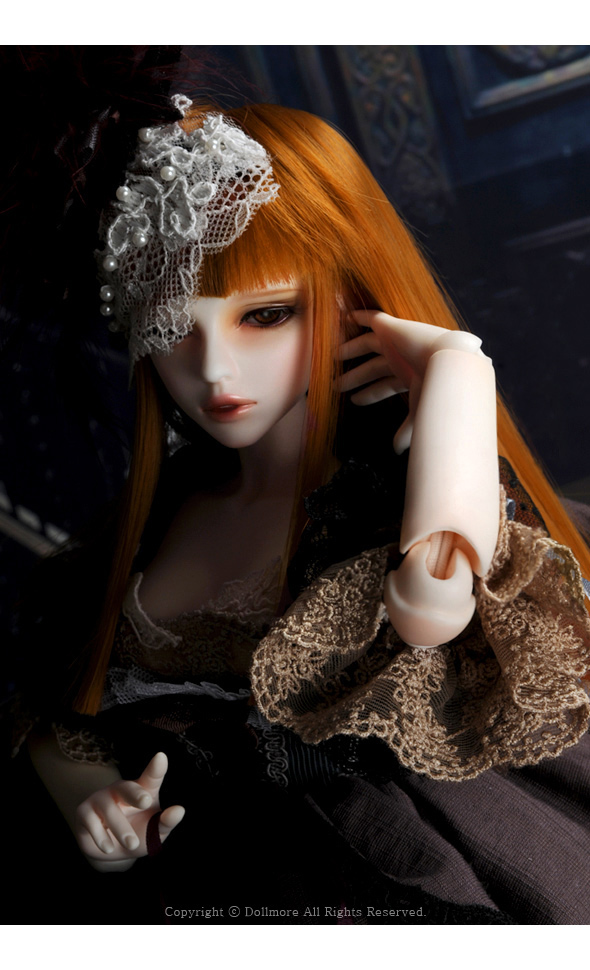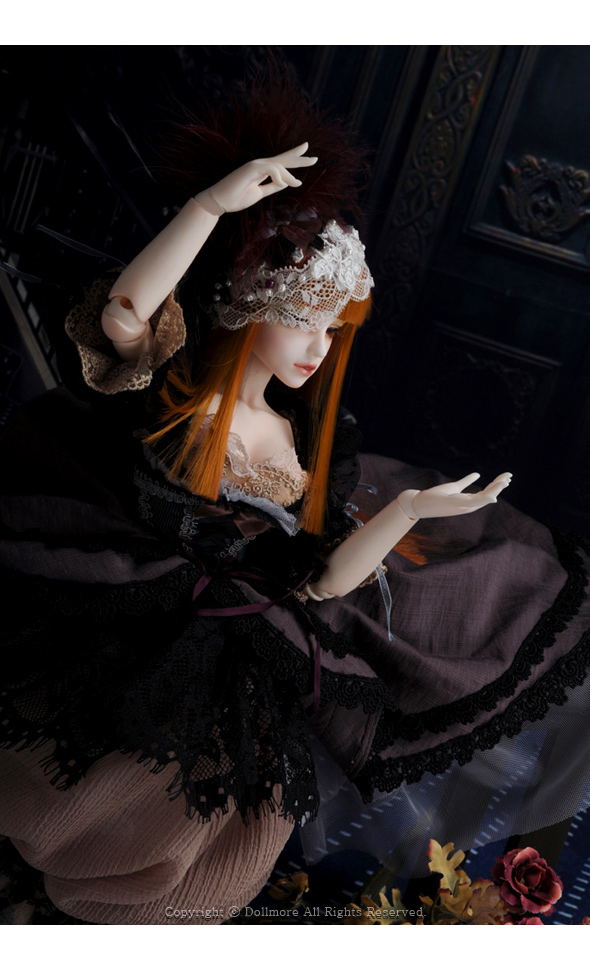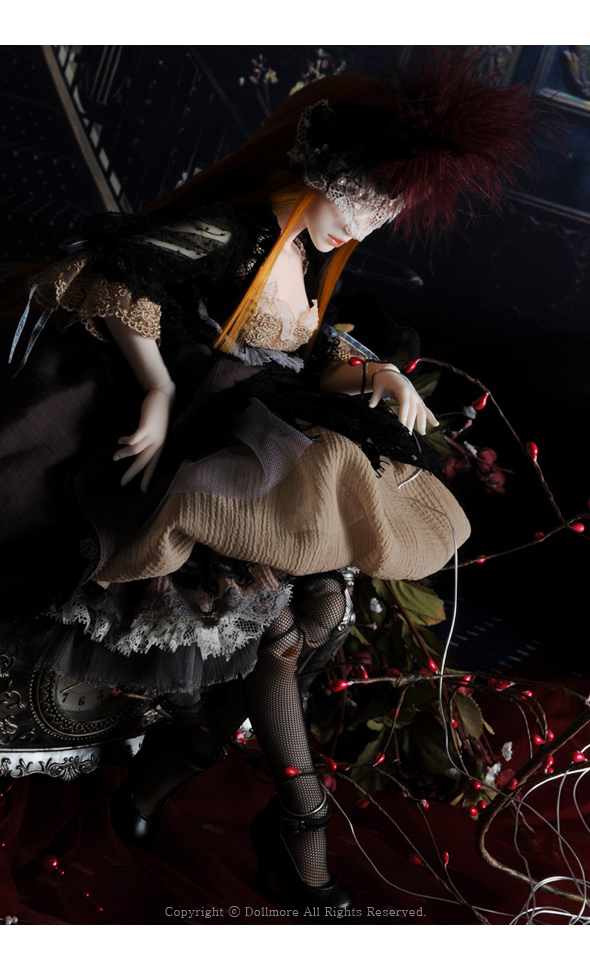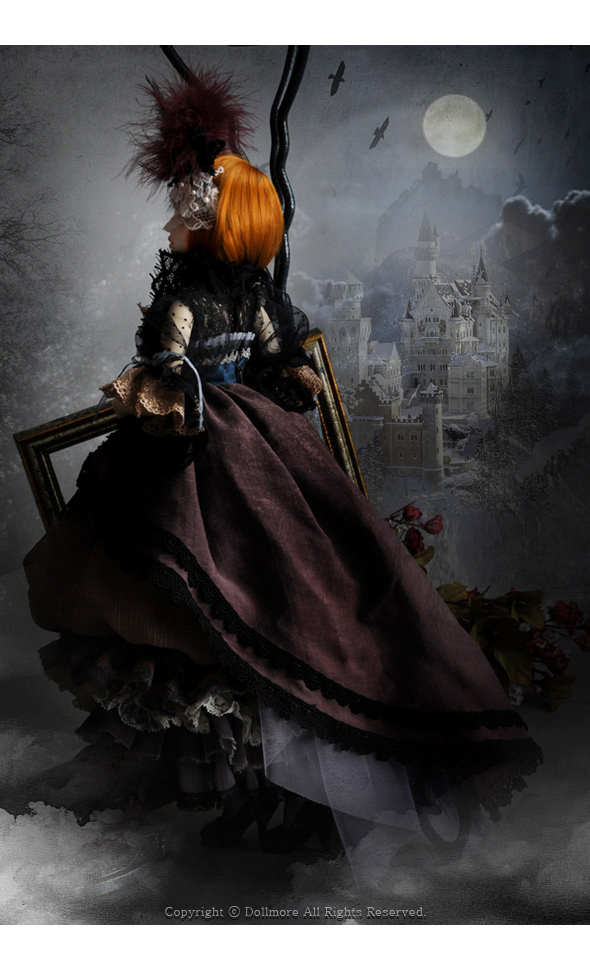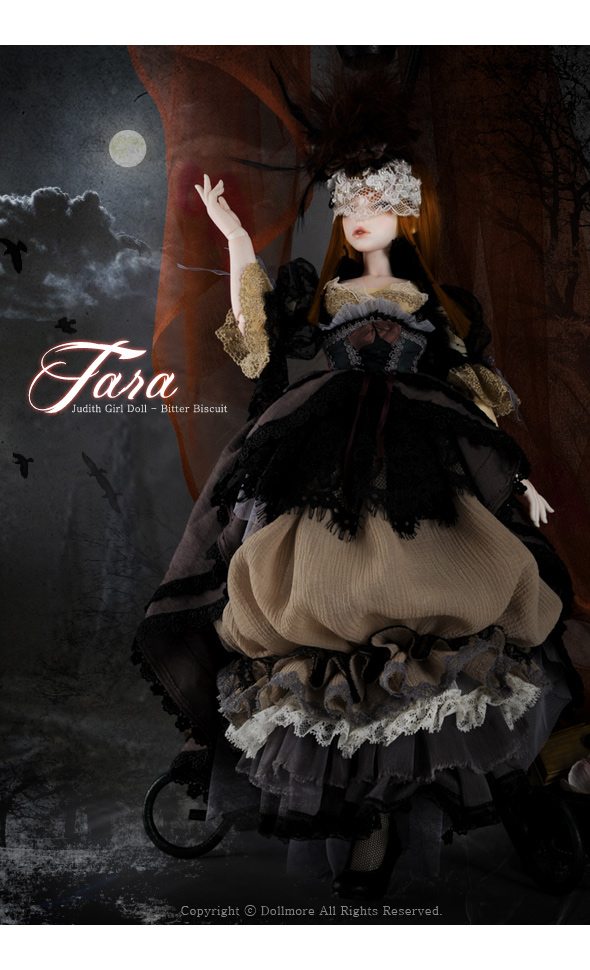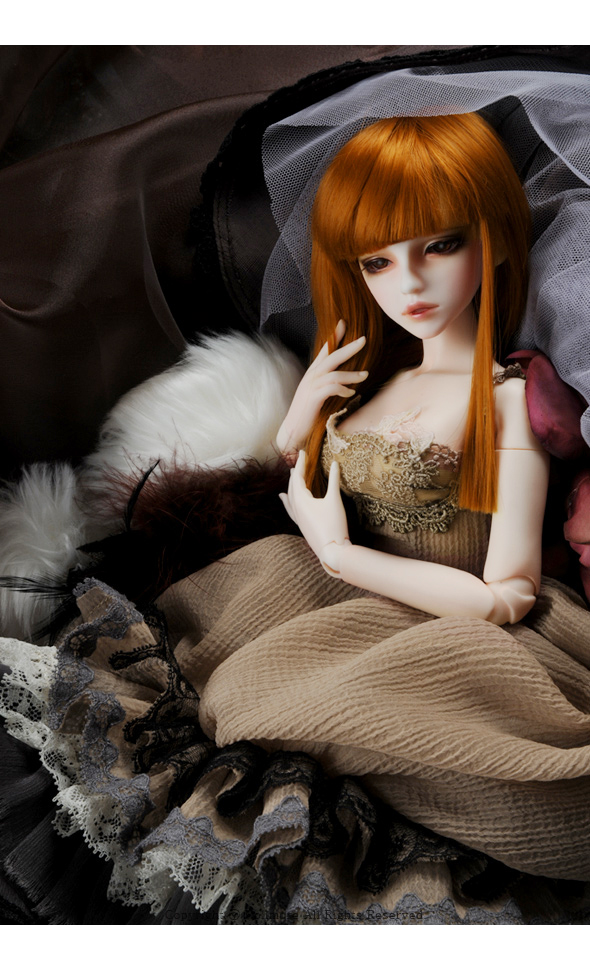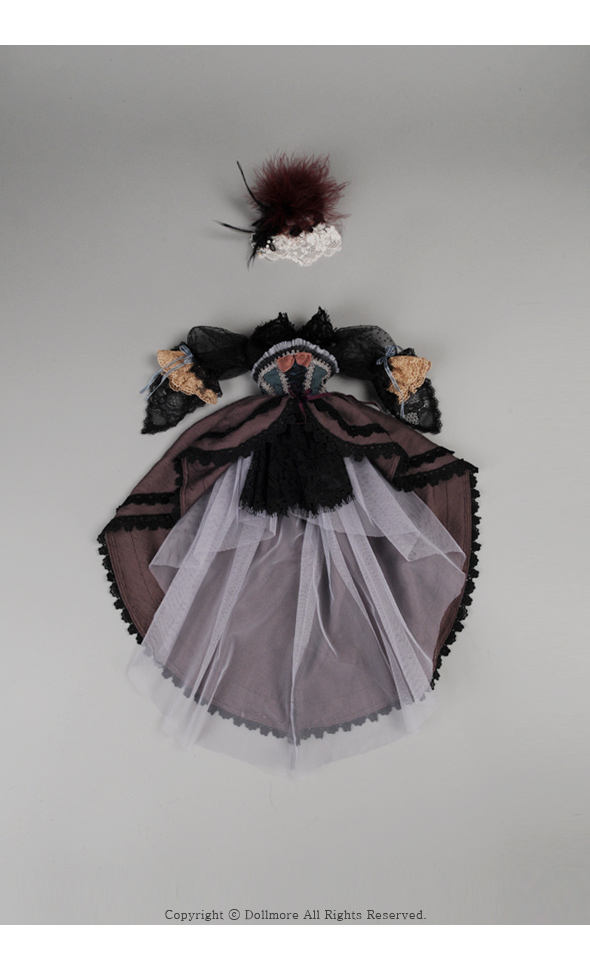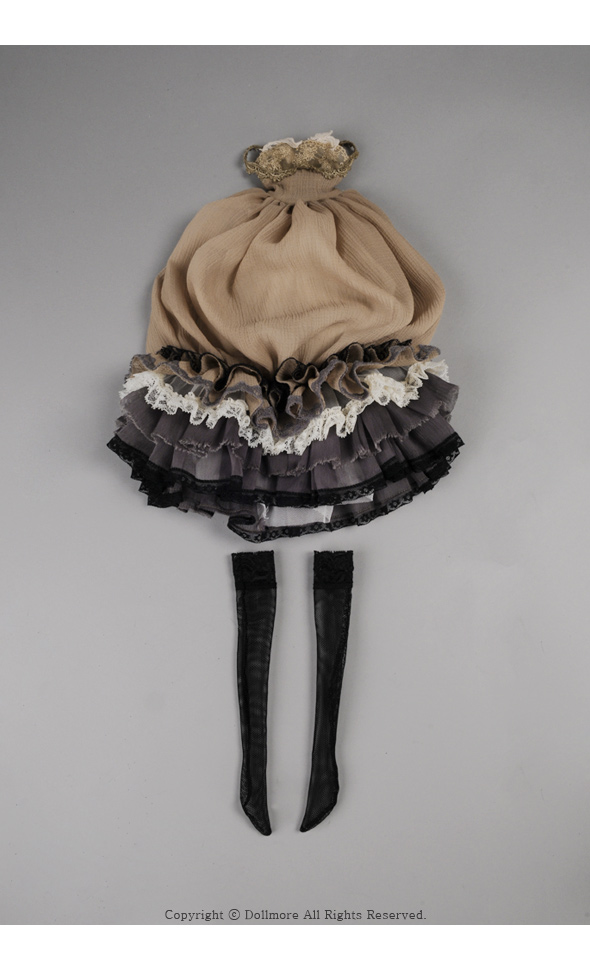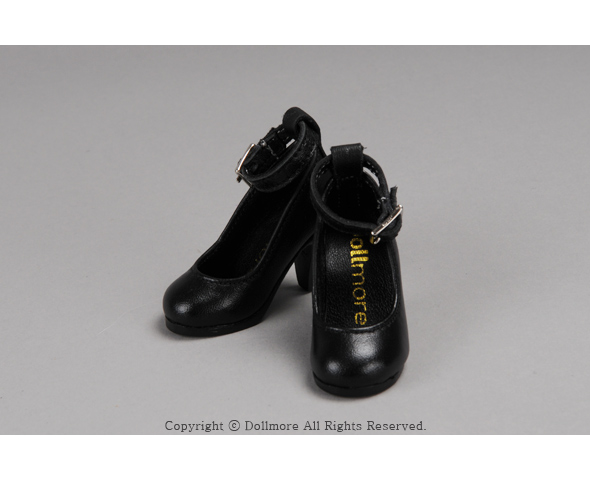 * Order and Shipping
* As based on 'Production after order' system, your order can't be canceled, after paying.
* The shipping date may be delayed a little more on hand-made work. Seek your understanding.
* In general, It takes 30 business days to make after receiving full payment.

* Judith Girl Doll - Tara Size
1. Tall : 44.5cm/17.5 inches
2. Body length not include a head : 39.2cm/15.4 inches
3. Length from hip to knee : 11.5cm/4.5inches
4. Length from knee to calf : 12cm/4.7 inches
5. Circumference of neck : 6.1cm /2.4 inches
6. Width of shoulders : 12cm /4.7 inches
7. Circumference of chest : 19.8cm / 7.8 inches
8. Circumference of waist : 12.8cm / 5 inches
9. Circumference of hips : 19.5cm /7.67 inches
10. Circumference of Wrist : 4.7cm / 1.85 inches
11. Length from shoulder to wrist include a wrist ball : 13.5cm / 5.3 inches
12. Circumference of ankle : 6cm / 2.4 inches
13. Length from hip to Heel : 25cm / 9.8 inches
14. Length of Foot size : 5.8cm /2.3 inches
* Payment

1. Paypal - Dollmore will send you a invoice via paypal.( dollmore paypal account: help@dollmore.net)
2. Eximbay (direct credit card payment)
3. Bank transfer.
- Bank name: standard chartered bank korea limited
- Account: 431-20-243375
- Recipient: lee eun young
- Bank tel: 82- 2- 521- 9252
- Bank address : standard chartered bank korea limited 1675-1
Seochodong Seochogu Seoul 137-070 Korea
( Gyodaeyeok Br. )
- SWT code : SCBLKRSE

* Design registration No. 2006-50002

* Compatible SIZE

- 7-8inch sized wig and MSD sized shoes fit well.
- Loose fitting MSD sized clothes fit well.