* Ballerina Kid - Pirouette ; Zinna - LE15
* Special Limited Edition - LE15
Ballerina Kids come from Dollmore kids line.
Very cute and lovely doll has a delicate hands and feet
which can do various ballet pose such as
legs spread like a straight line, Seated in a kneeling position,Legs spread sideways and so on.
It can do most ballet pose because of special ball joint.
Please give her your interest and love~

I am a ballerina in the street~
My foot can dance itself alone after turning round and round all ways~
My red shoes takes me to the somewhere ...
My clothes and my heart has shattered long days ago...
This magic red shoes is always turning round and round at this condition...
It seems to like my lives which repeats itself...
In any way, i like my beautiful shoes~

* pirouette : This means turn round standing with one foot.
* Included: Normal body and normal head(face up, tooth parts), eyes, wig, clothes set, 2 cushions, doll stand, warranty
* Clothes set : dress, patty coat, stockings, hair decoration, toe shoes
* Eyes : 10mm Paperweight Glass Eyes-Oval Type (Gray)
* Wig : (7-8) Ann Hair Style Wig (Wine)
* Shoes : Ballet Kid Doll Size - Chaco Toe Shoes (Red)
* Notice: This balleria doll cannot stand alone. Please use doll stand to stand this beautiful doll. ;D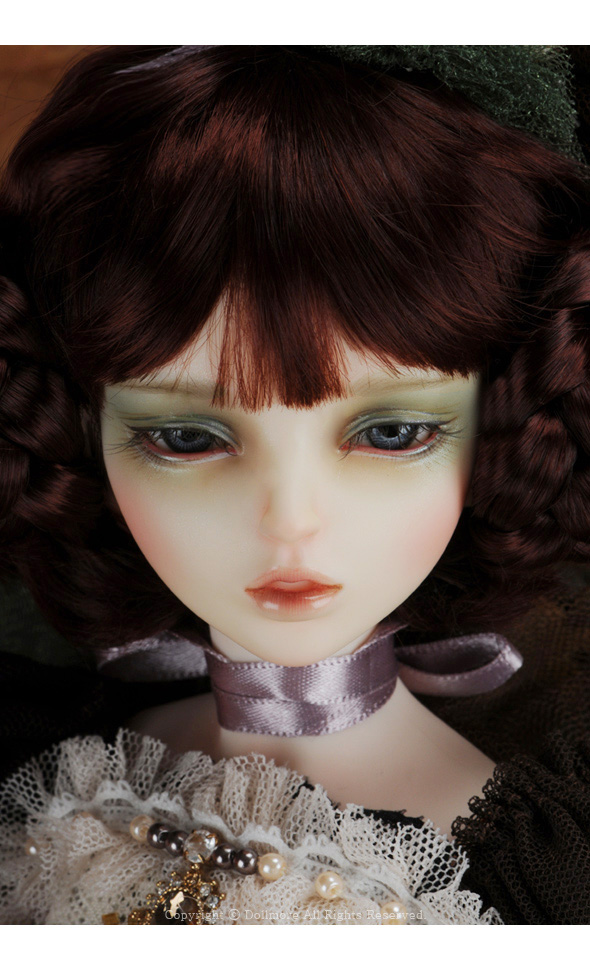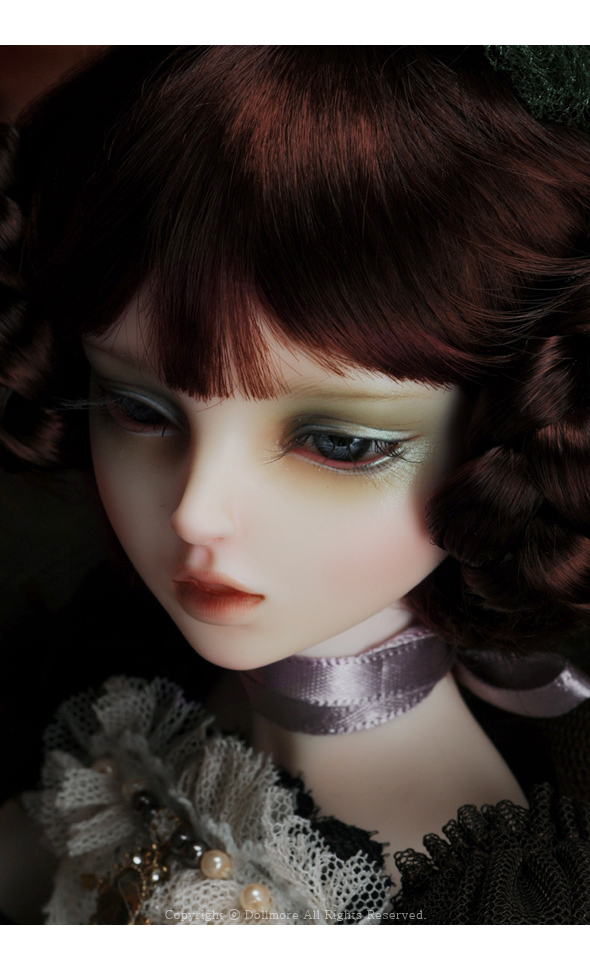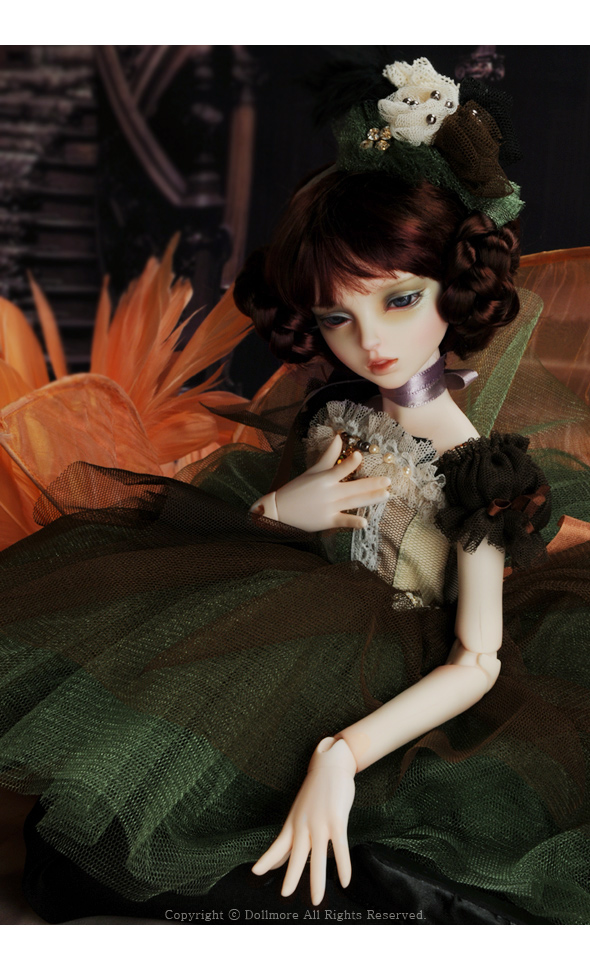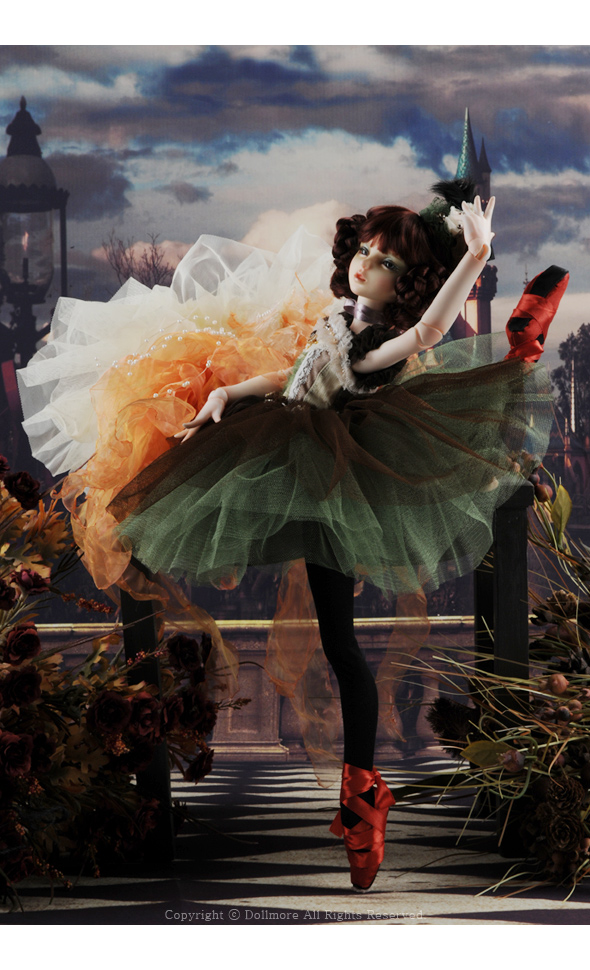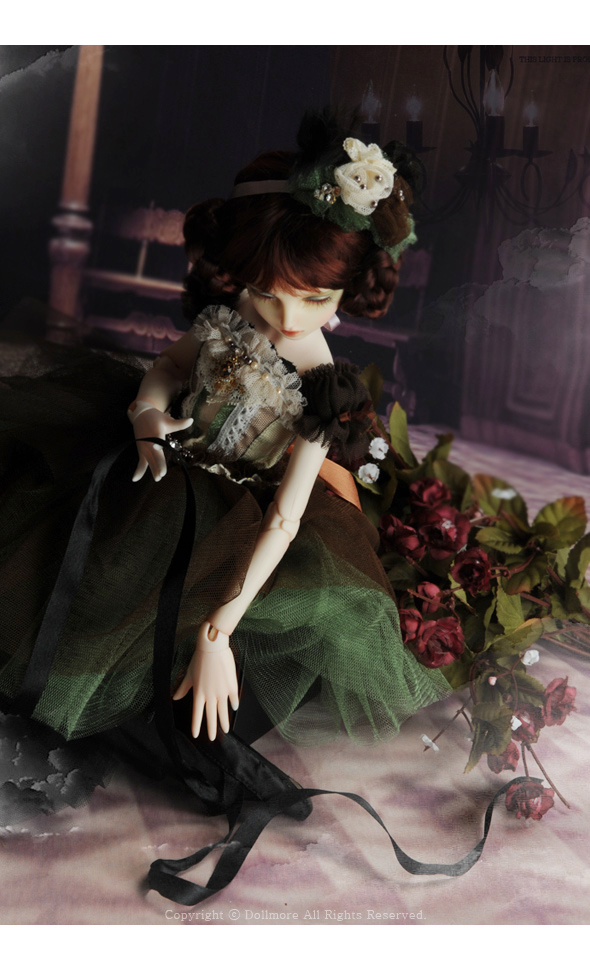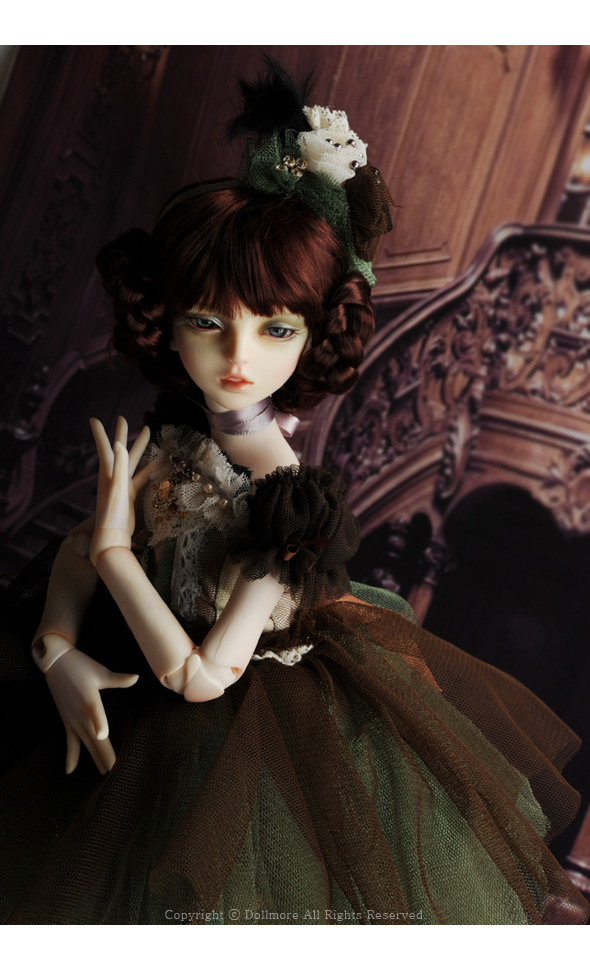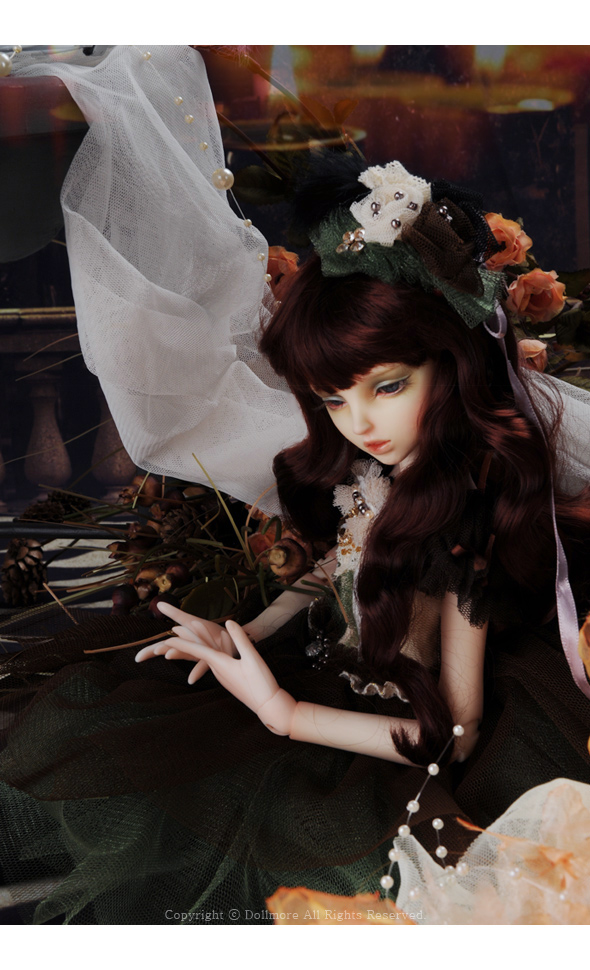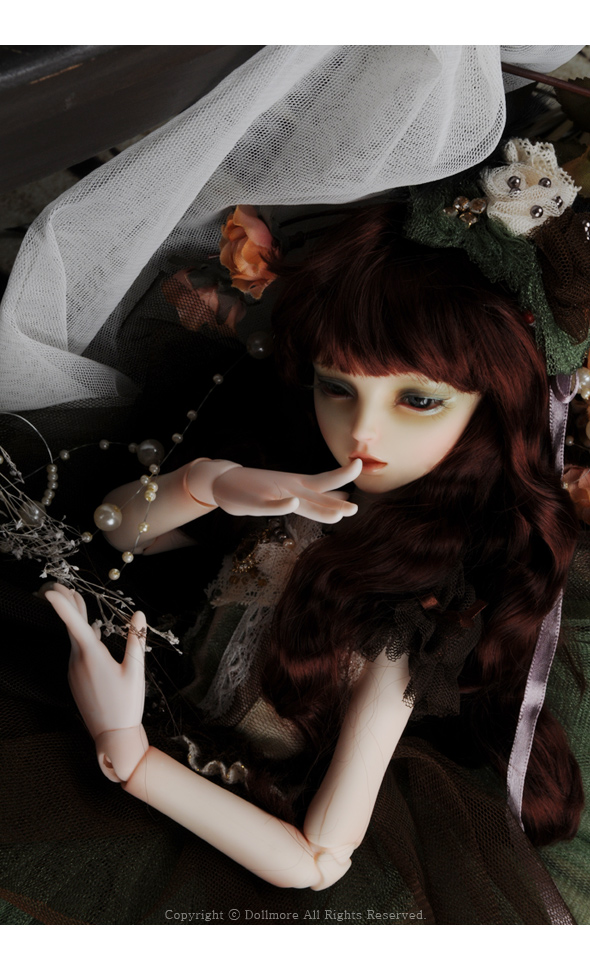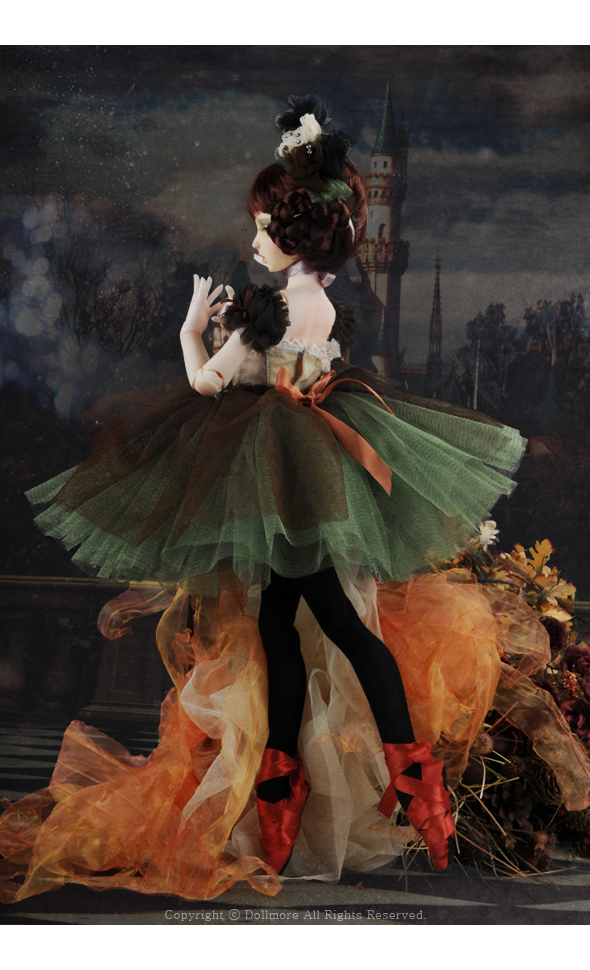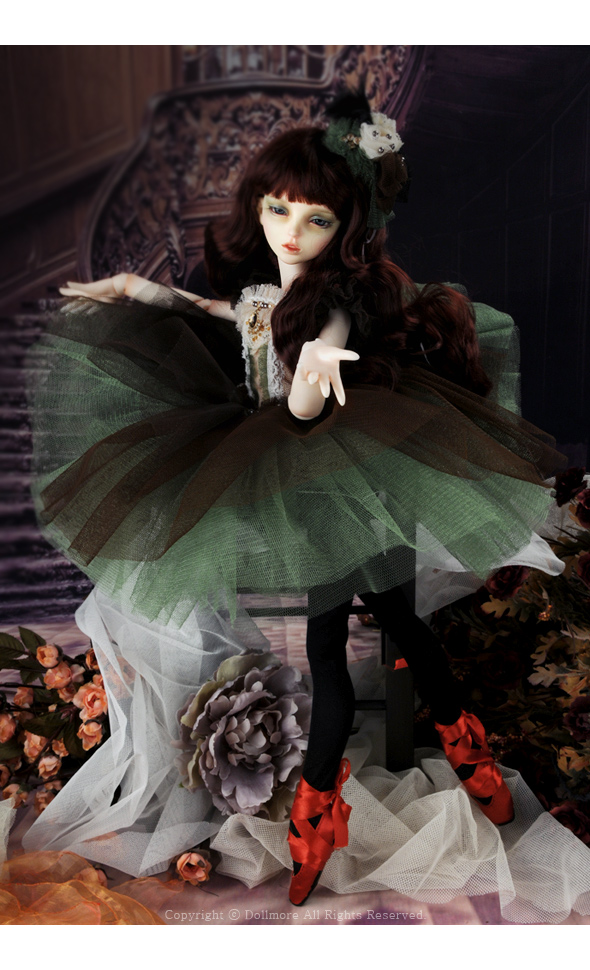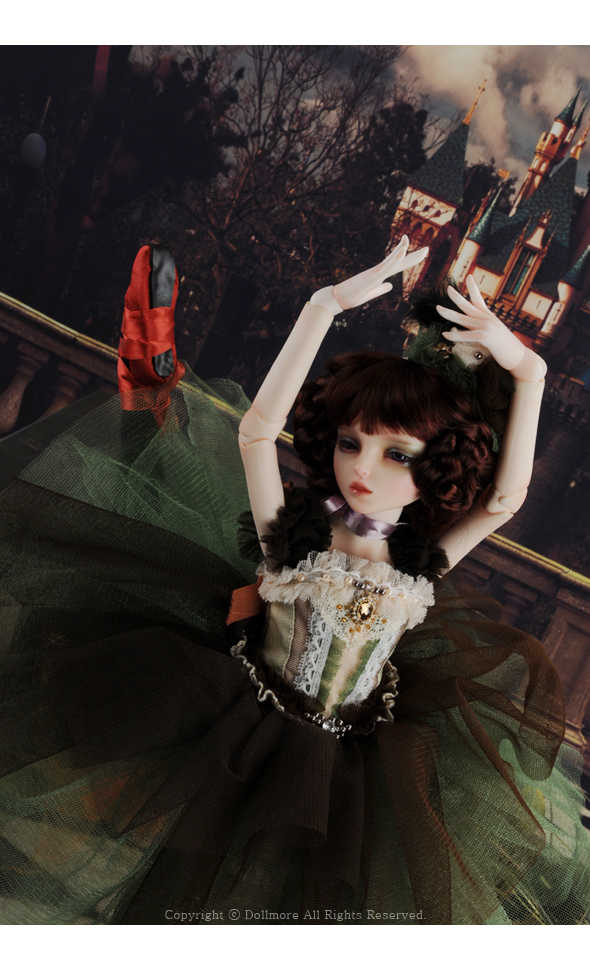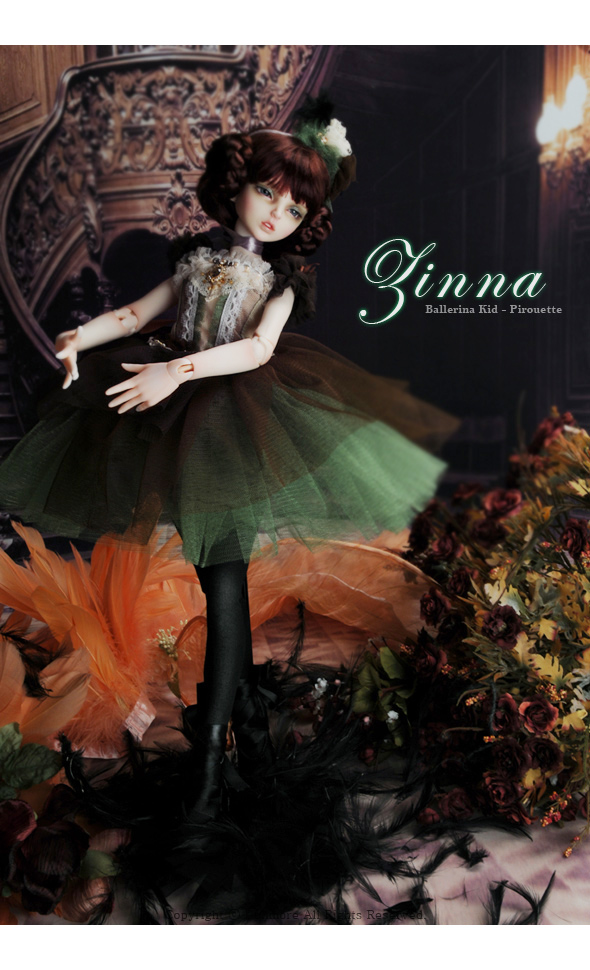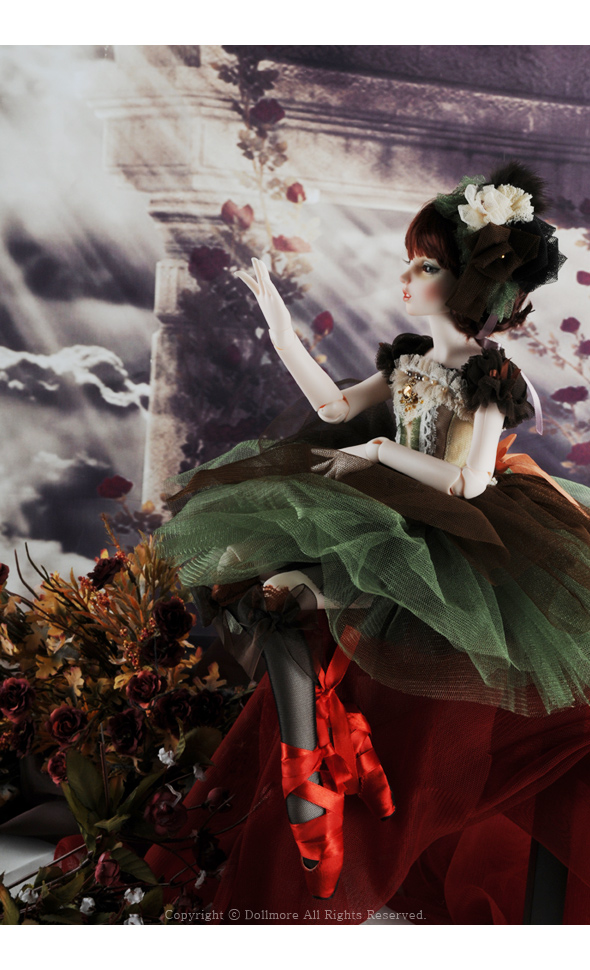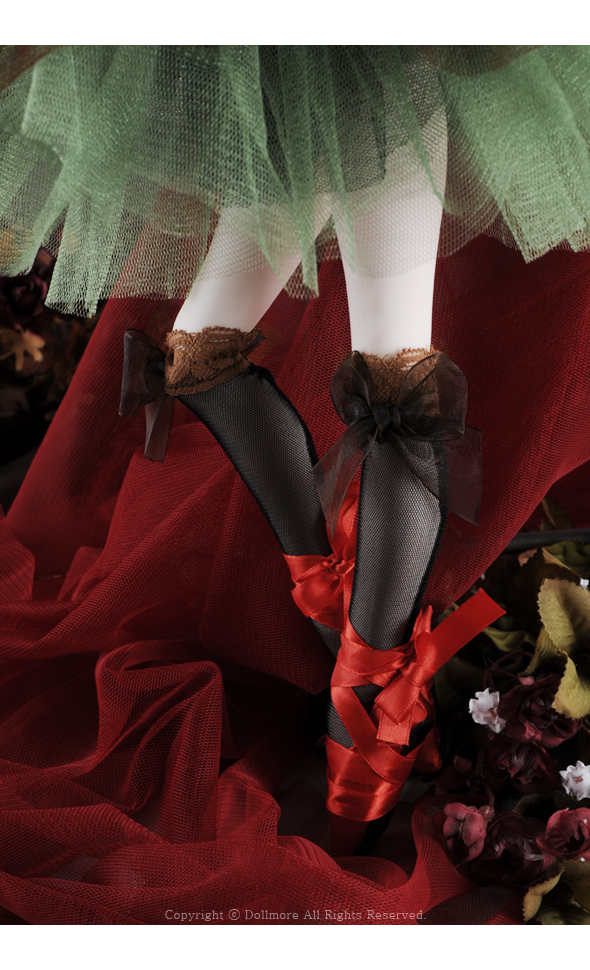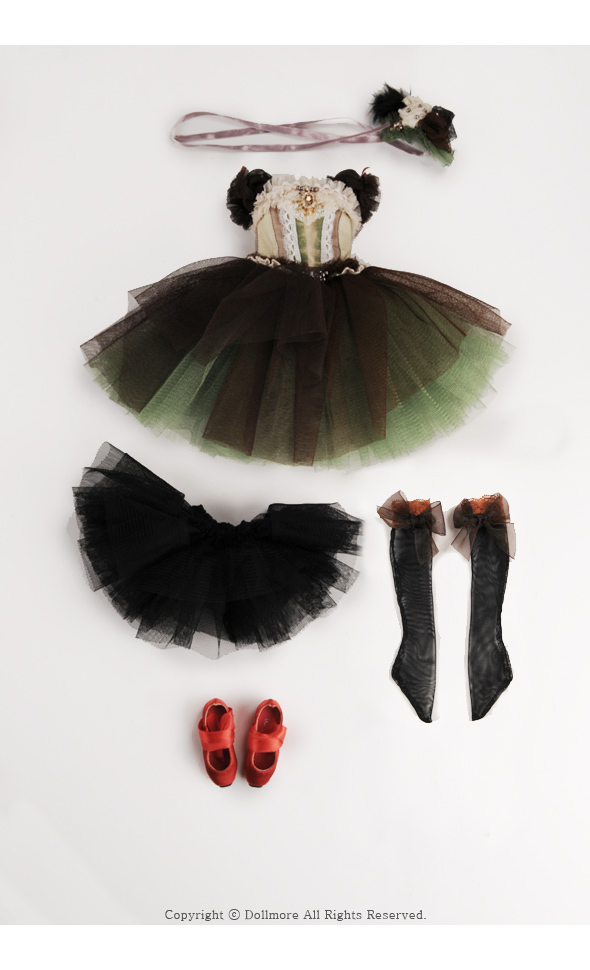 * Notice: This doll will ship with another girl like stockings which is different than the photo with panty stockings.

* As based on 'Production after receipt of order' system, your order can't be canceled and refunded, after paying.
* In general, it takes about 30~40 business days after cleared payment to make and paint it.
But the ship date may be a little more delayed on hand-made work. Seek your understanding.
* Ballerina Kid Doll Size
1. Tall : 46cm
2. Body length not include a head : 40.5cm
3. Length from hip to knee: 11.5cm
4. Length from knee to calf : 10cm
5. Circumference of neck: 6.5cm
6. Width of shoulders : 5.5cm
7. Circumference of chest : 17.5cm
8. Circumference of waist : 14.5cm
9. Circumference of hips : 19.5cm
10. Circumference of Wrist: 4.5cm
11. Length from shoulder to wrist include a wrist ball: 14cm
12. Circumference of ankle: 6cm
13. Length from hip to Heel: 22.5cm / to the end of toes 26.5cm
14. Length of Foot size : 5.8 cm
* Payment method
1. Paypal - Dollmore will send you an invoice via paypal.^^
2. Eximbay (direct credit card payment)
3. Bank transfer.
- Bank name: standard chartered bank korea limited
- Account: 431-20-243375
- Recipient: lee eun young)
- Bank tel: 82- 2- 521- 9252 82- 2- 521- 9252
- Bank address : standard chartered bank korea limited 1675-1
Seochodong Seochogu Seoul 137-070 Korea
Gyodaeyeok Br.
- SWT code : SCBLKRSE
* Design registration No. 2006-50002