* Special Limited Edition - LE10
* Model Doll - Kundry kiss ; Tattoo Socheon - LE10

It seems like the dream of last night.
I went to a place in the night of yestoday
I feel cool fresh wind
and hear clear and bright bird song
However, there is full of dark vision in my mind
I hope this is just dream~!
Let my leg go, I hope to see my beloved man ~
I wan to see light and clean world and enjoy myself
talk to my beloved man and kiss him
Return my neat lips and
return my everything~

Very booming and charming tattoo socheon comes backs
with perfect body and womanish appealing who is a heroine of the opera.
Meet beautiful socheon with new vertion.

* Included: Model doll tattoo body in normal skin( heel feet and flat feet), socheon head in normal skin with make up, eyes, box, 2 cushions, warranty, manual,wig
( * feather in the photo is just for fitting purpose only and will not ship together. )

* eyes: 14mm Paperweight Glass Eyes-Oval Type (Green)
* wig : (7-8) Saerona Long Wig (Carrot)
* Notice: We cancel one layaway order for this doll because the customer do not pay for it more than 12 month.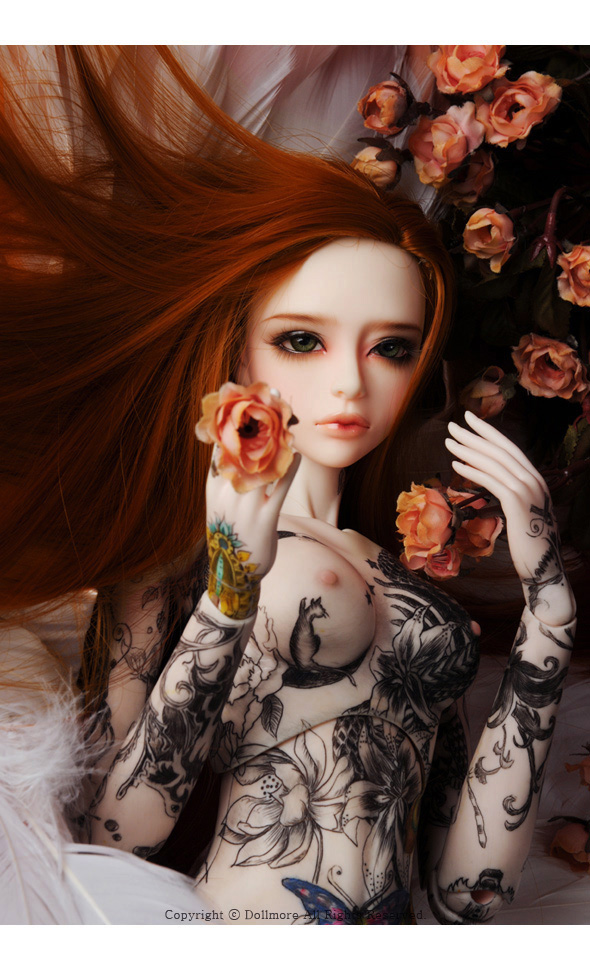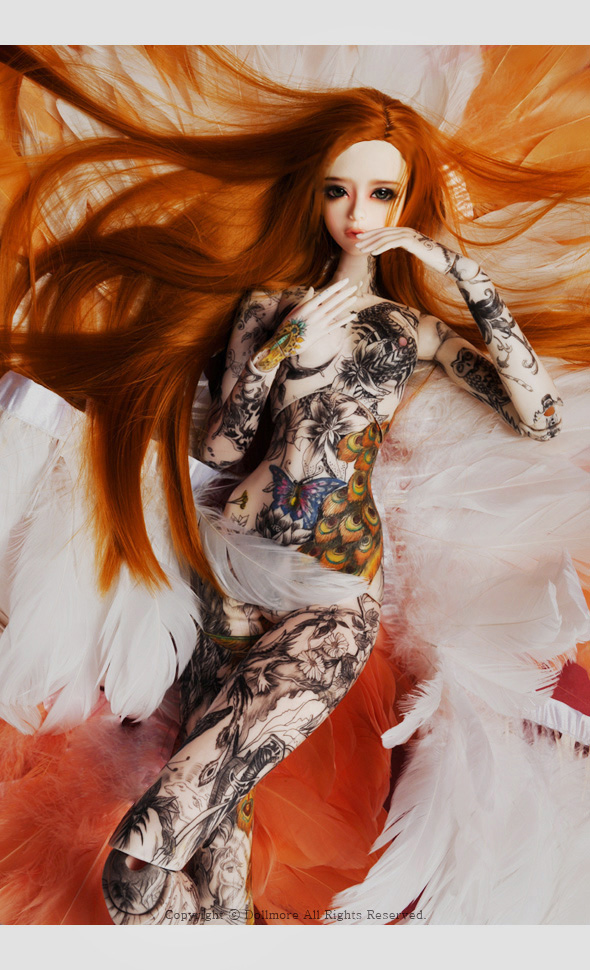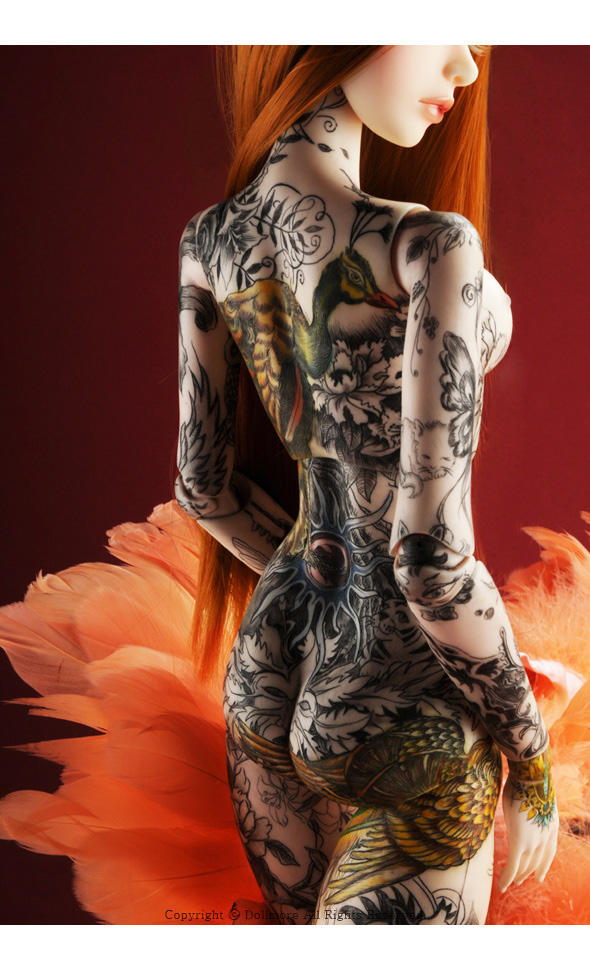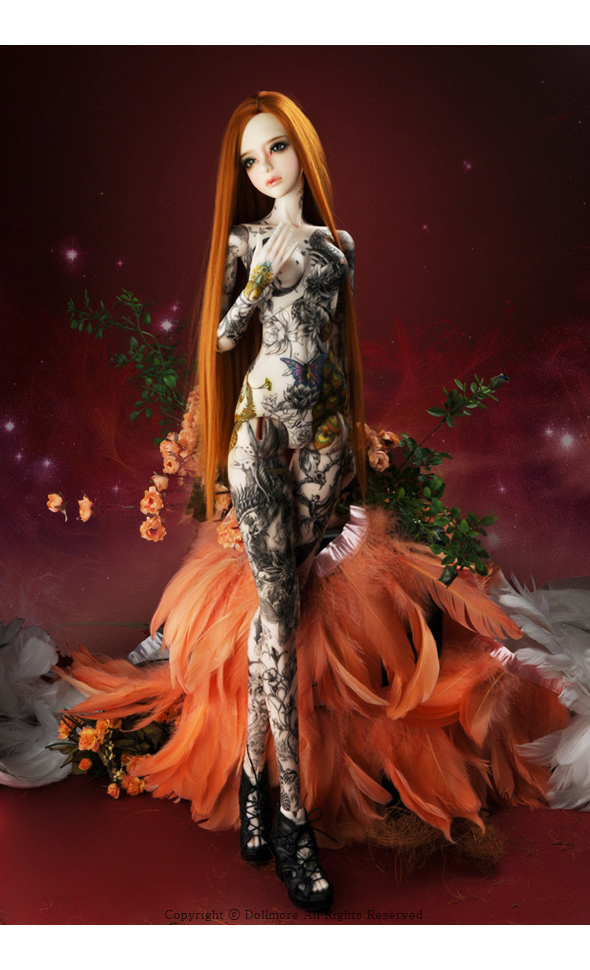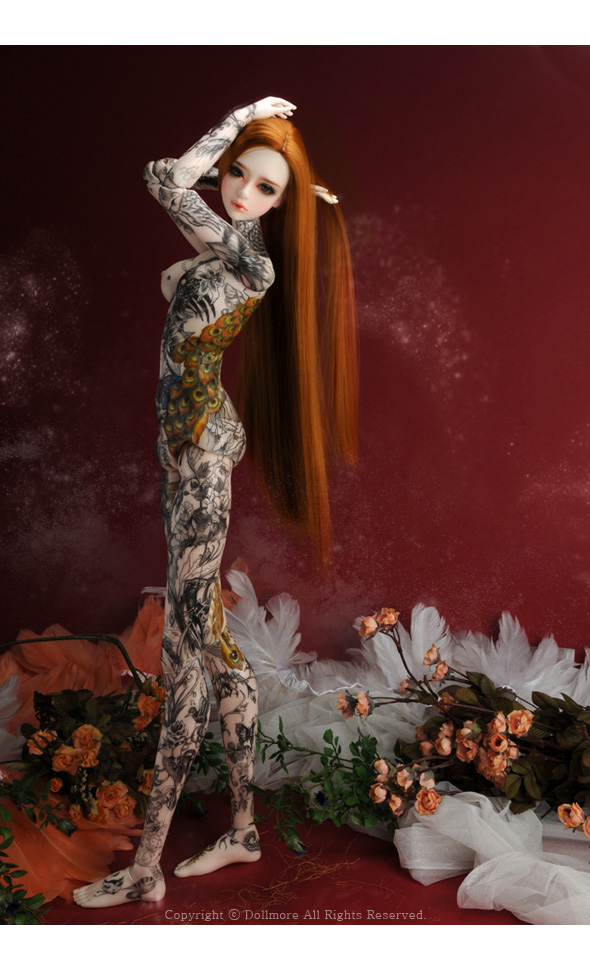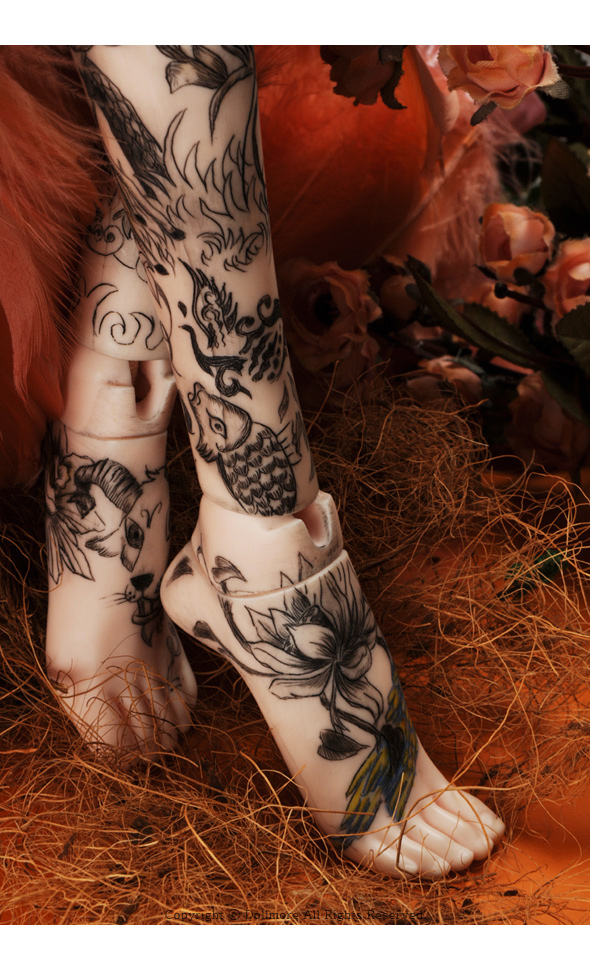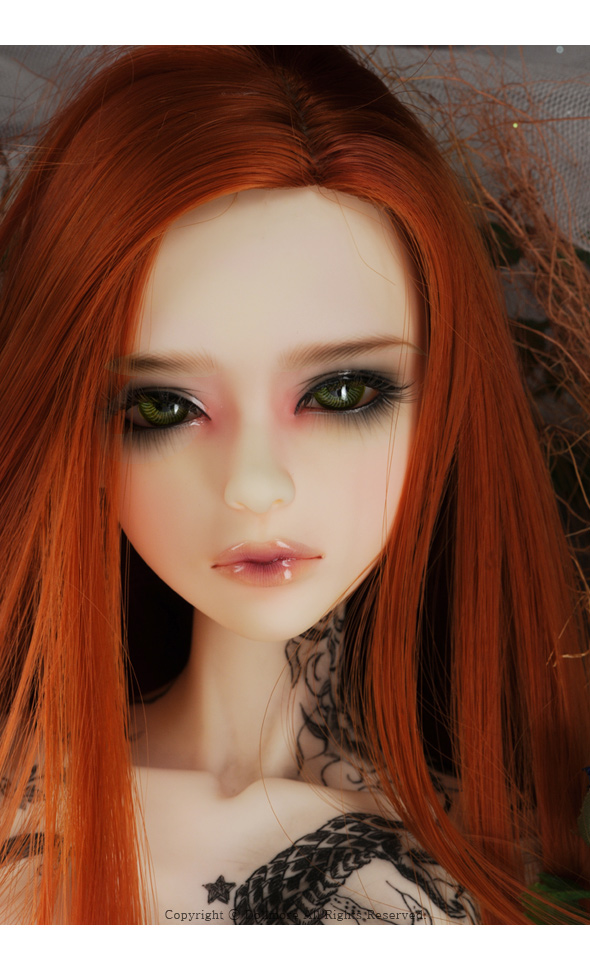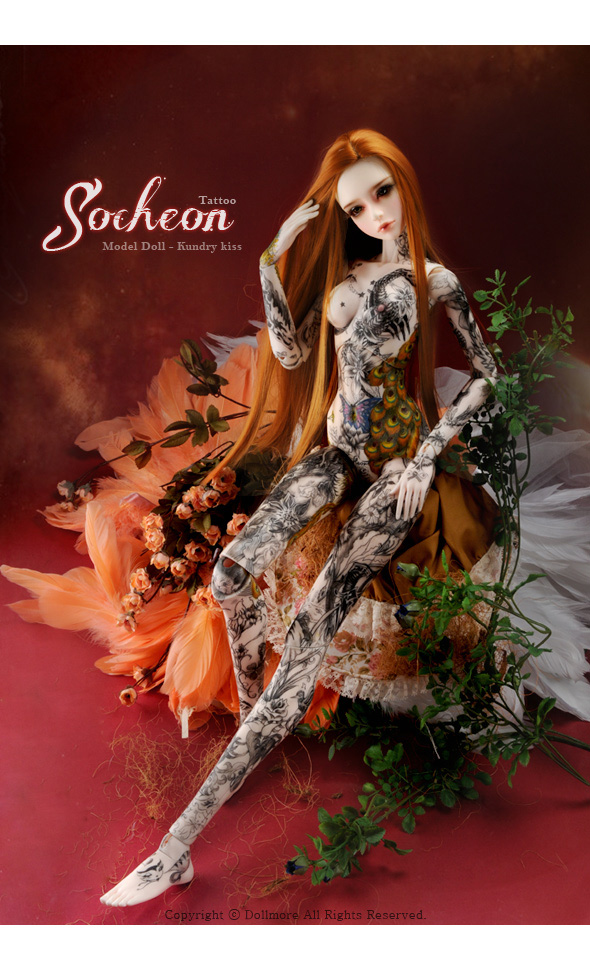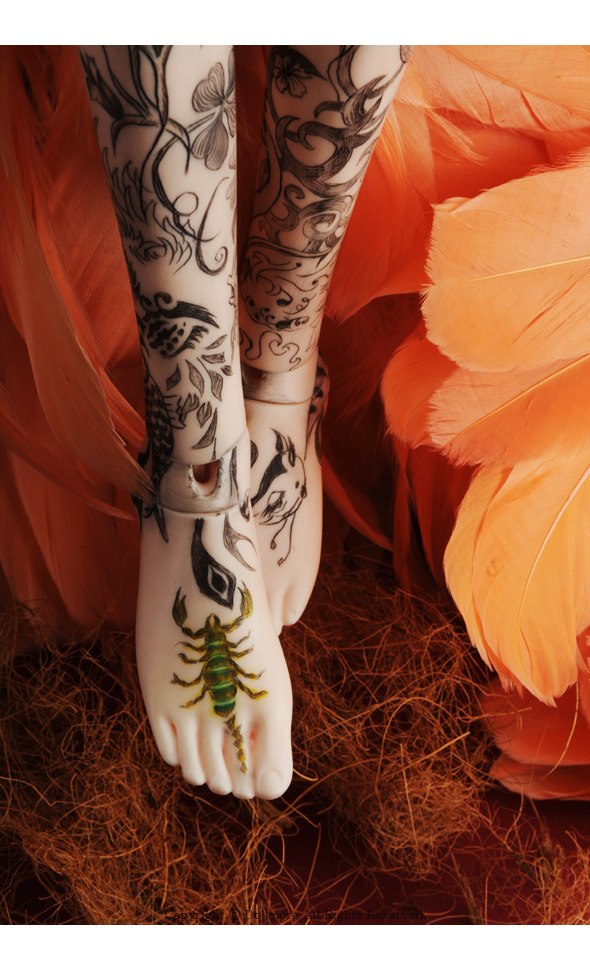 * The hand-work tattoo painting may be slightly different in colors.
* Some abrasion and peeling paint on joints may be caused,
as changing the poses in various ways due to the nature of ball jointed dolls.

* For information about order and shipping
- As based on 'Production after order' system, your order can't be canceled or refunded, after paying.
- The shipping date may be delayed a little more on hand-made work. Seek your understanding.
- In general, It takes 30 business days to prepare a bjd doll.
==> Model Doll - Tattoo Socheon size
1. Tall : 66.5cm
2. Body length not include a head : 59.5cm
3. Length from hip to knee : 19cm
4. Length from knee to calf : 18.5cm
5. Circumference of neck : 7.7cm
6. Width of shoulders : 8.5cm
7. Circumference of chest : 25cm
8. Circumference of waist : 17.5cm
9. Circumference of hips : 28cm
10. Circumference of Wrist : 5cm
11. Length from shoulder to wrist include a wrist ball : 20cm
12. Circumference of ankle : 7cm
13. Length from hip to Heel : 39.5cm
14. Length of Foot size : 7.5cm
Payment method
1. Paypal - Dollmore will send you a invoice via paypal.^^
2. Paygate (direct credit card payment)
3. Bank transfer.
- Bank name: standard chartered bank korea limited
- Account: 431-20-243375
- Recipient: lee eun young)
- Bank tel: 82- 2- 521- 9252 82- 2- 521- 9252
- Bank address : standard chartered bank korea limited 1675-1
Seochodong Seochogu Seoul 137-070 Korea
Gyodaeyeok Br.
- SWT code : SCBLKRSE

* Design registration No. 2006-50002