* Special Limited Edition- LE10
* Trinity Doll - Pink Voler Lumie - LE10

I poured pink wine to transparent wine glass and
drop of wine was flying with spring wind.

There were many cherry blossoms petals dancing with warm spring wind and
there was sweetness memory coming from your heart.

I lie down on the white bench and put down the collection of poems.
I see the clear sky through cherry blossoms
I wipe my brow again because of the weight of cherry blossoms,
then I close my eyes, lean my head back, slumping into my chair.
* Included: normal body, normal opening eyes head with make up, glass eyes, wig, clothes set, 2 cushions, warrranty, bag
* Clothes Set: dress, correst, apron, stocking, neck choker, head dress, wrist accessory
* Eyes: 28mm Glass Eye (Green Gray) - A
* Wig: (13-14) Castle Sobazu Wig (Blonde)
* Shoes: Trinity Doll - Basic Meryjane Shoes (Enamel White)
* Blushing:
hands&feet blushing will not include in the doll price.
If you want to add hands&feet blushing or manicure&pedicure service, you need to pay addtional fee.
Catogory for blushing service
Home > Makeup&Sanding >Hands&feet blushing Price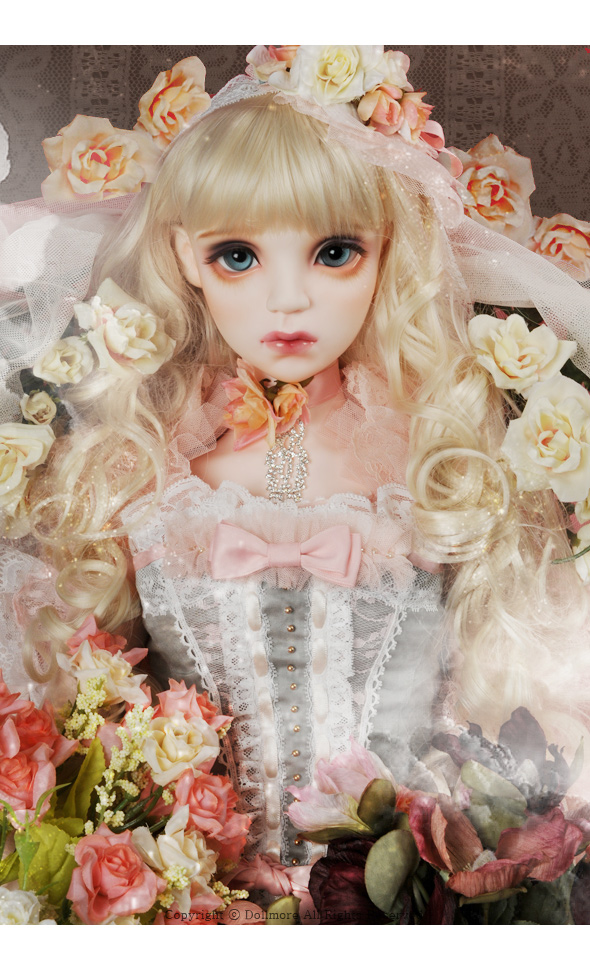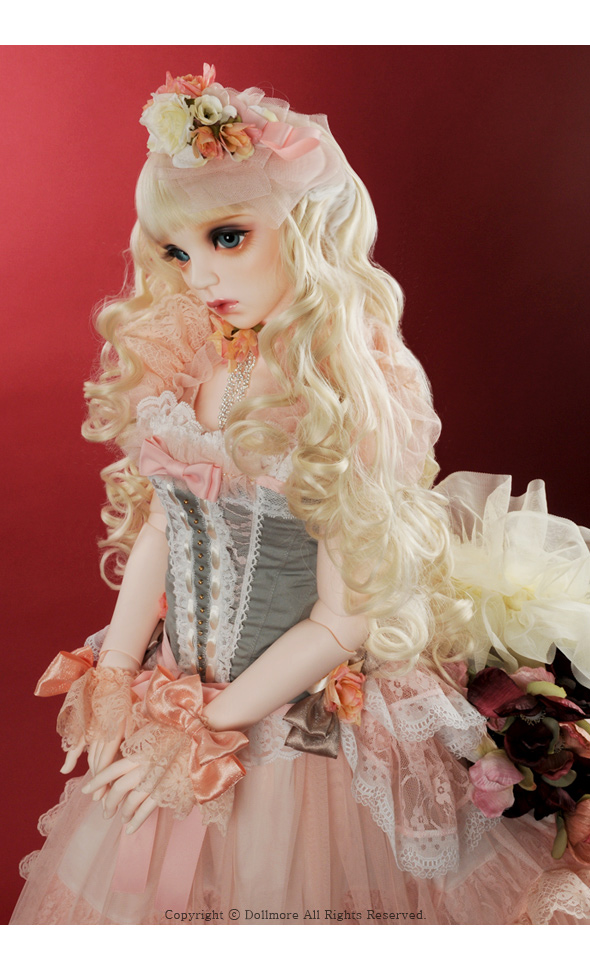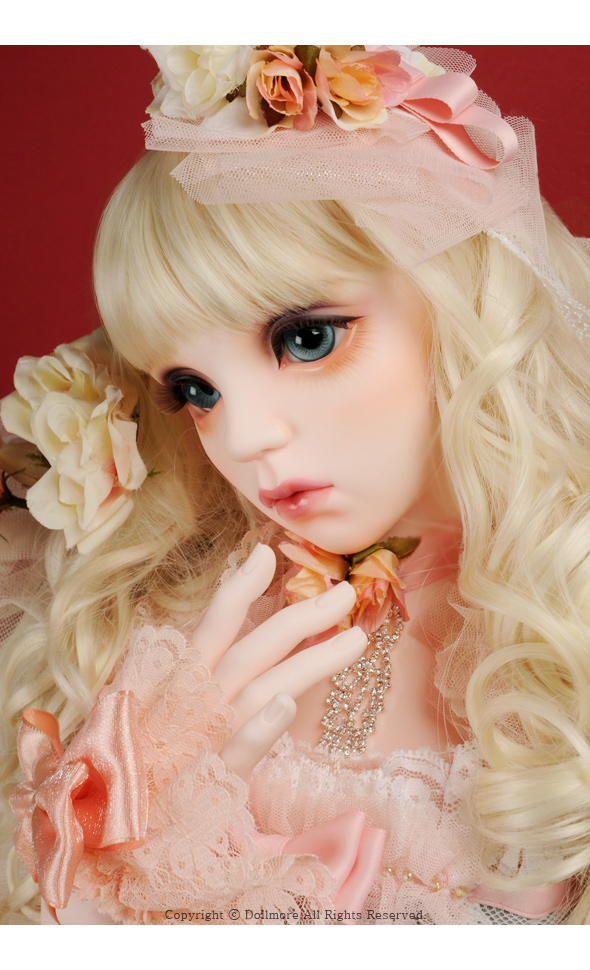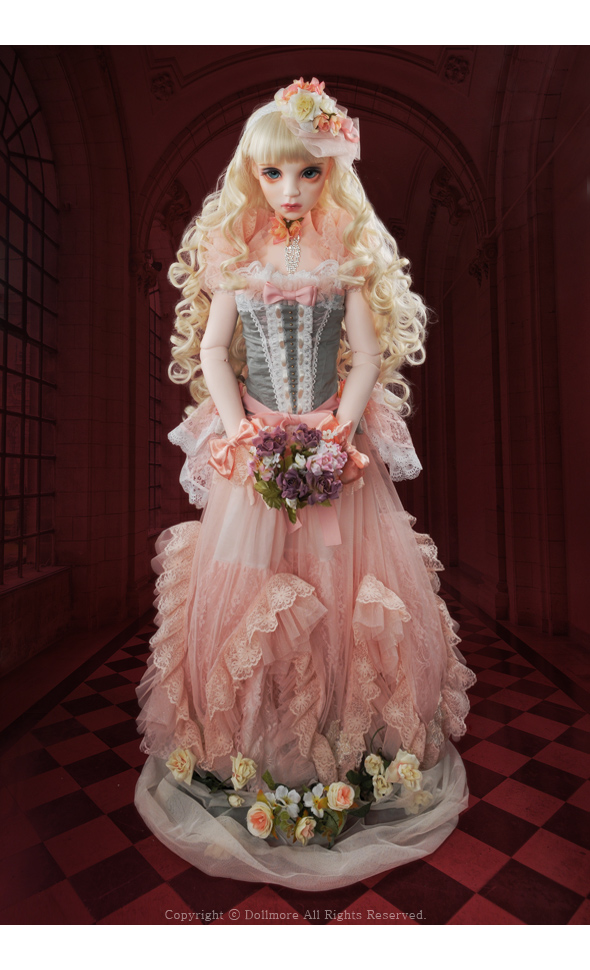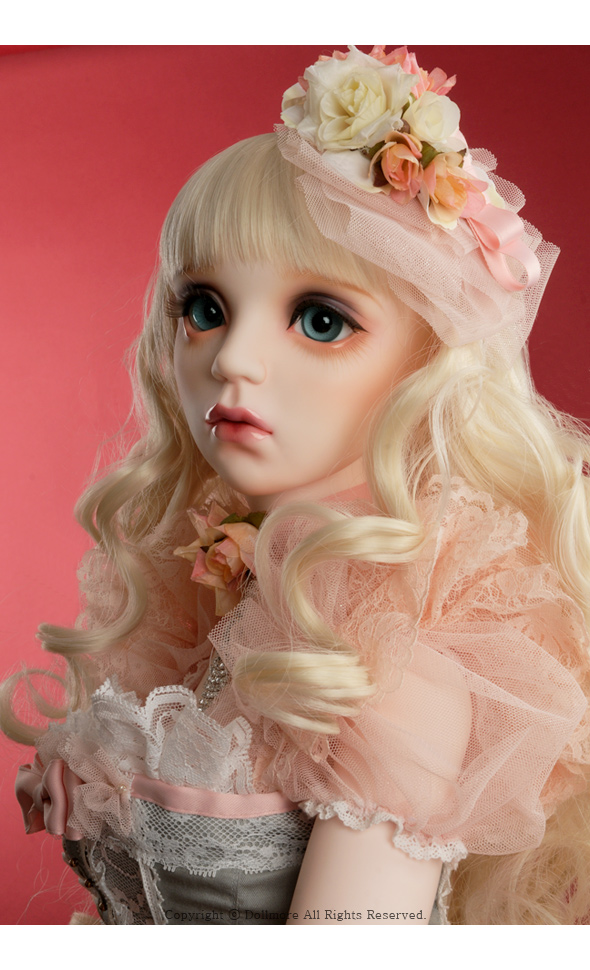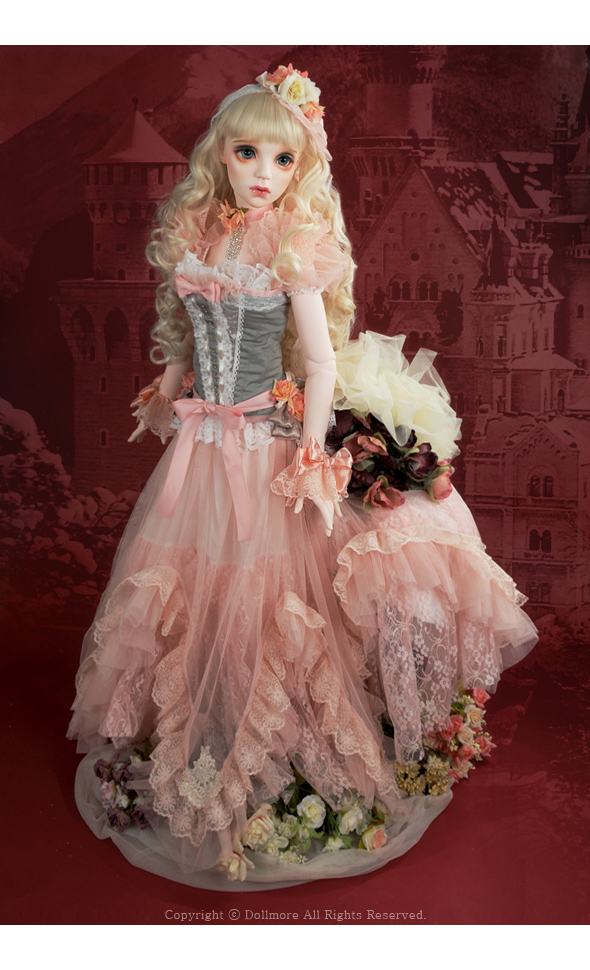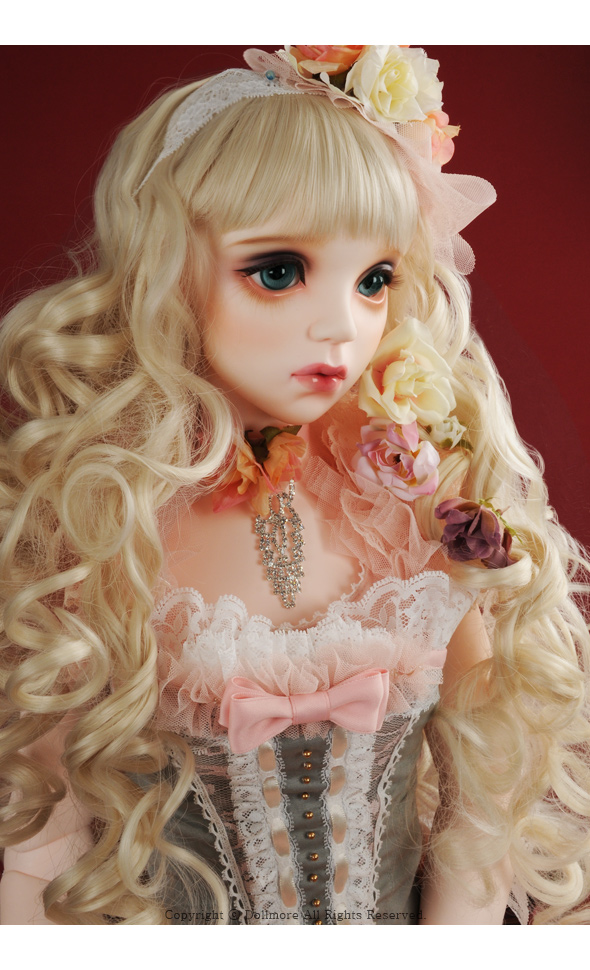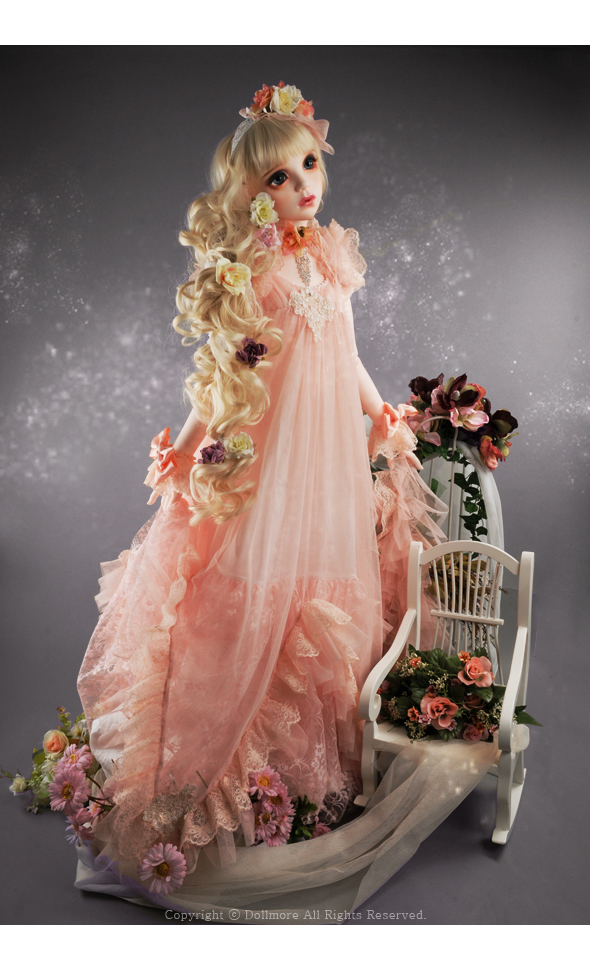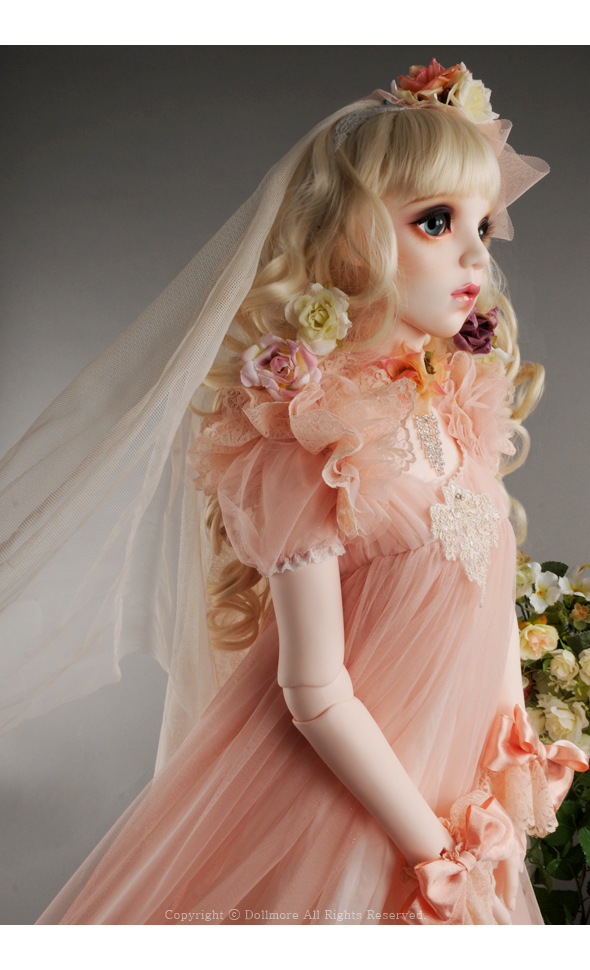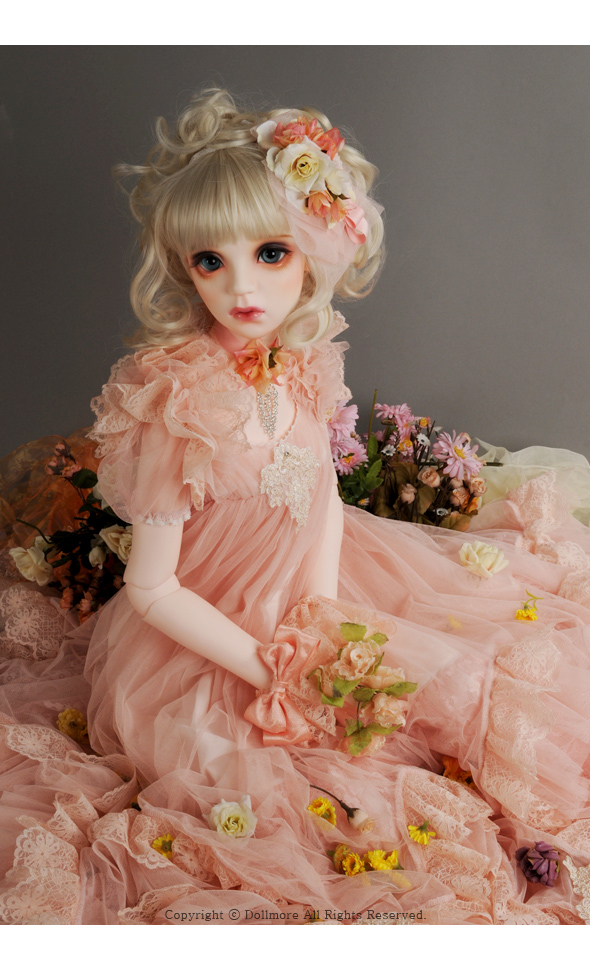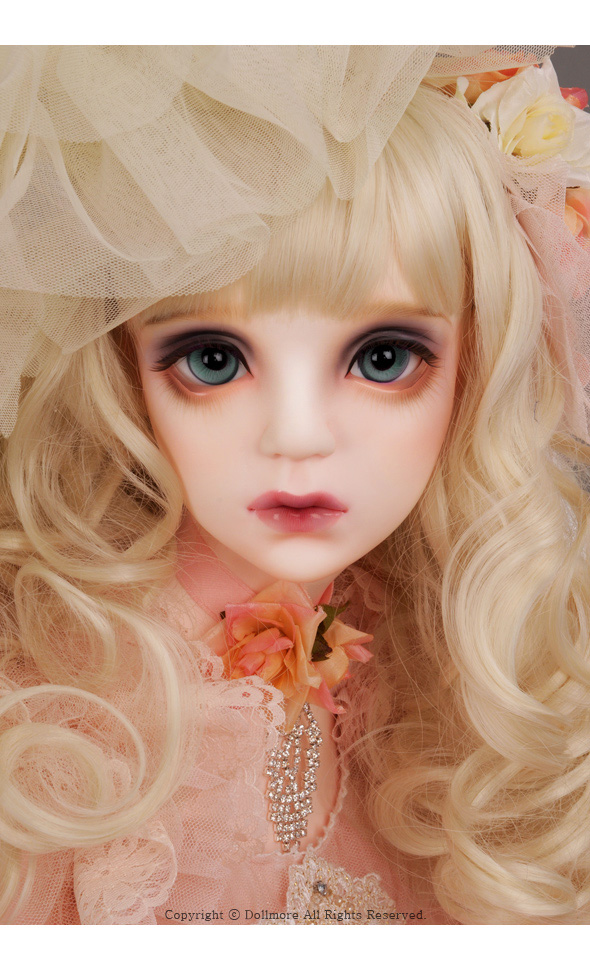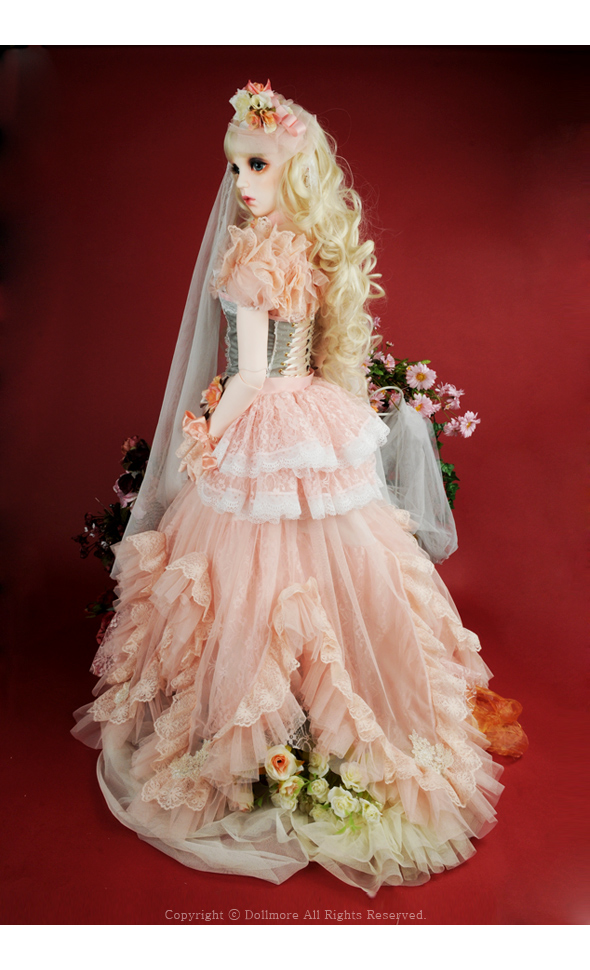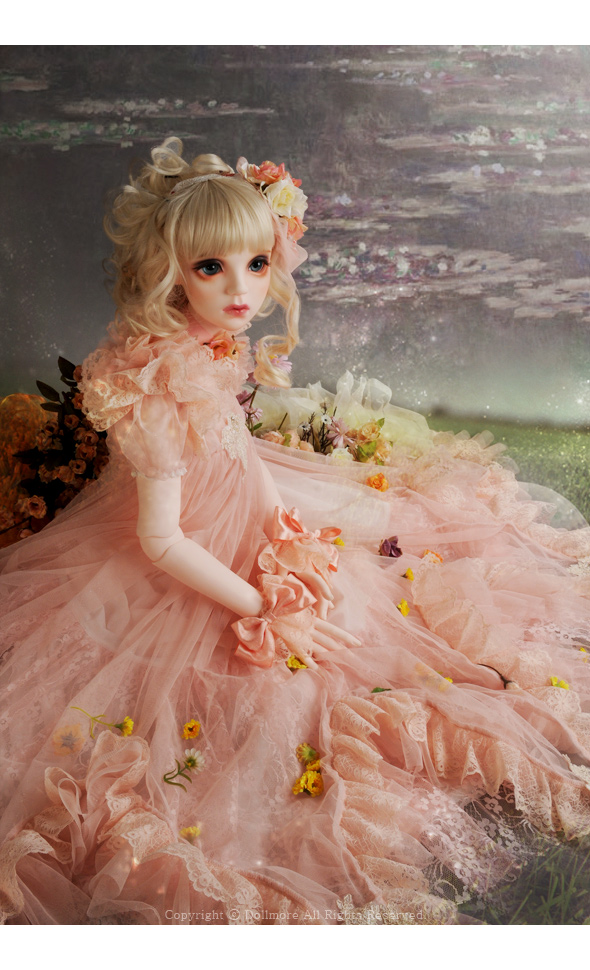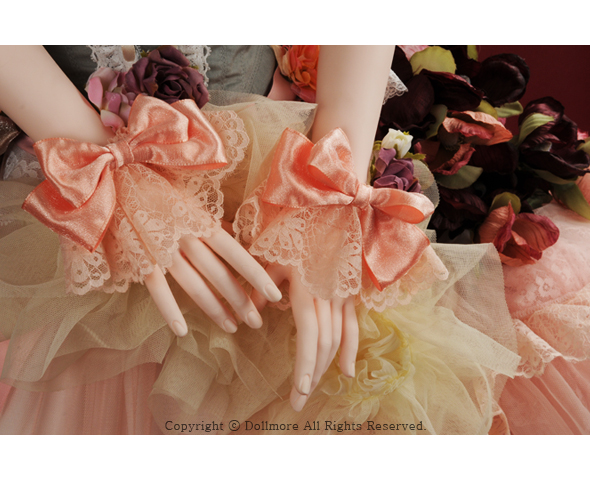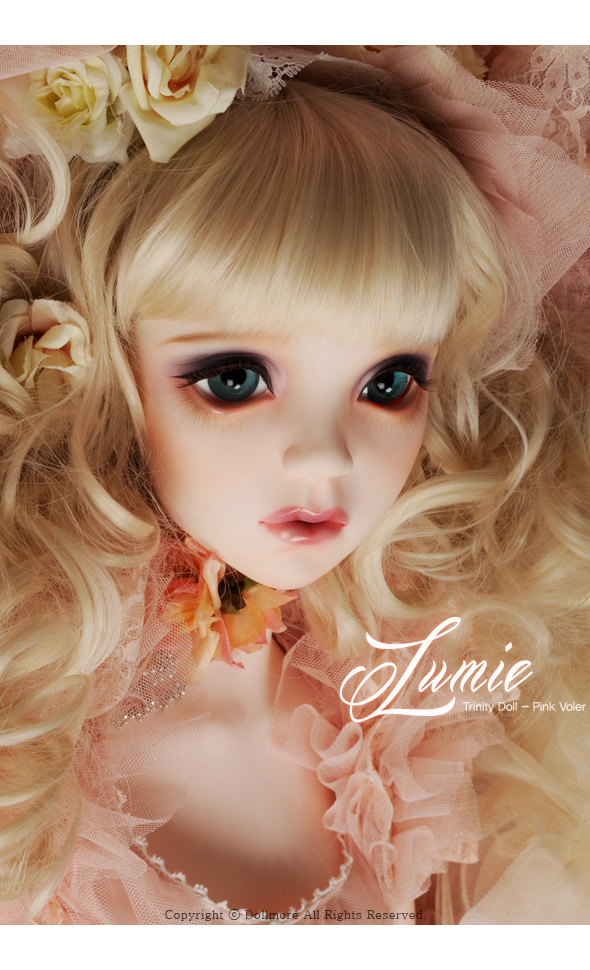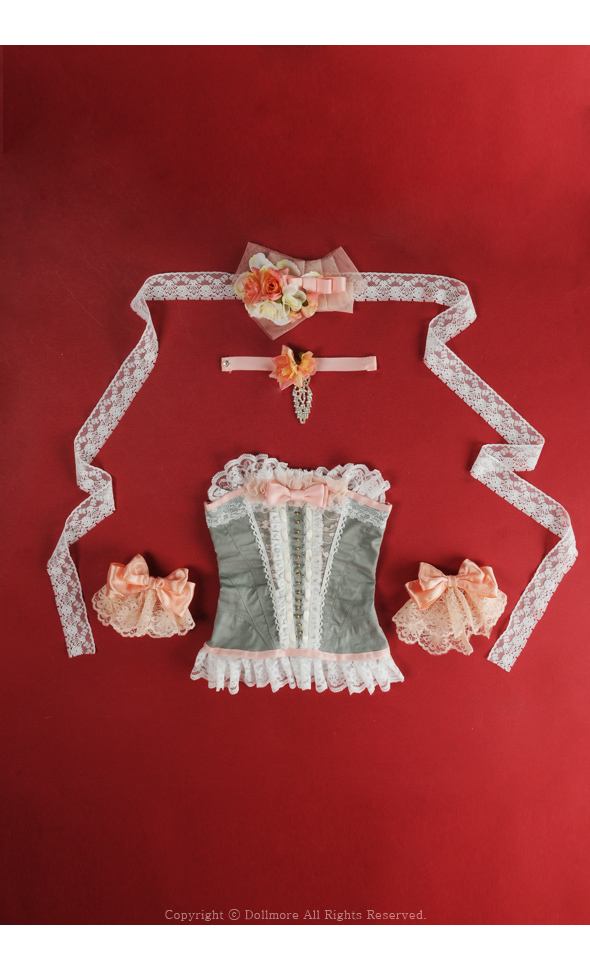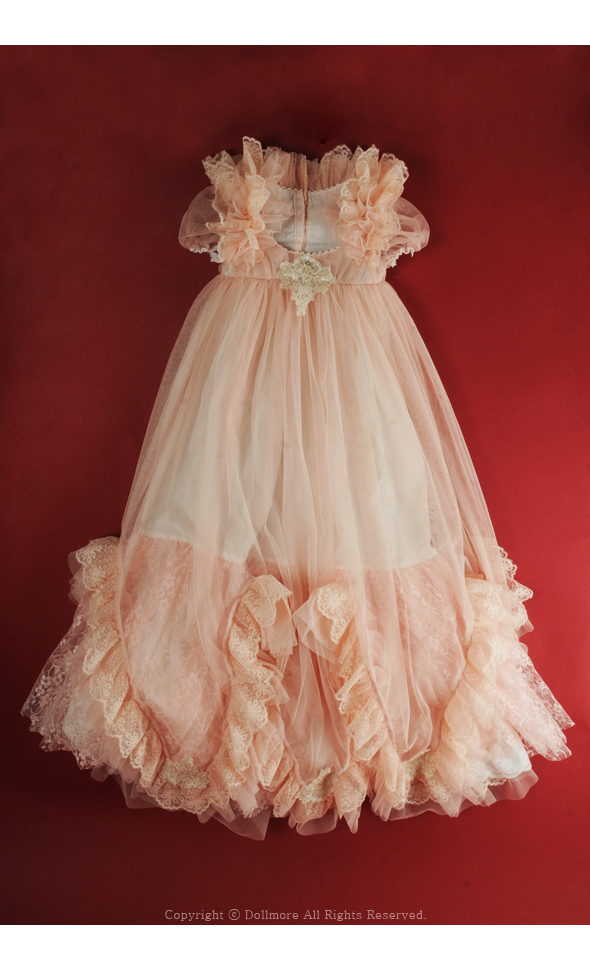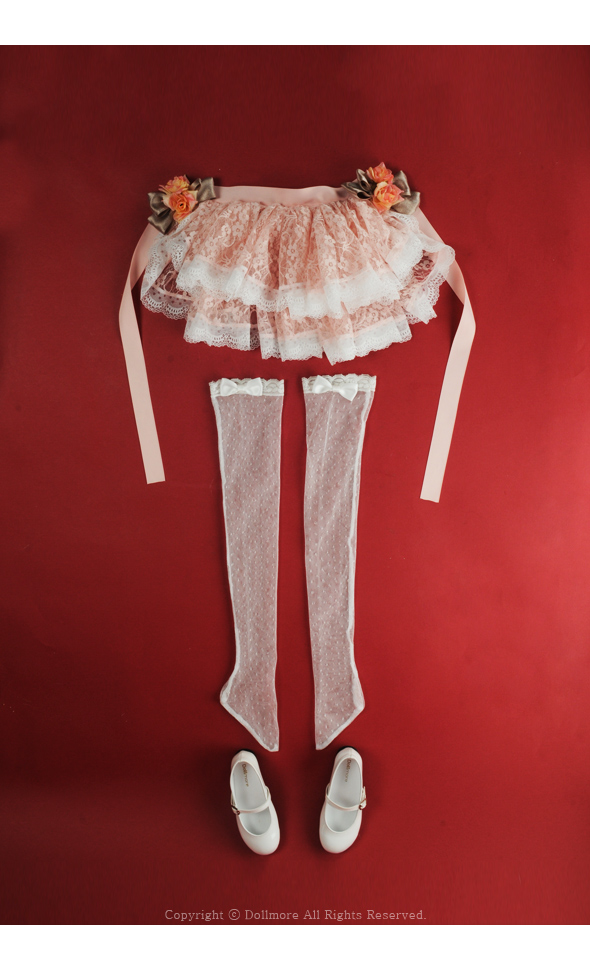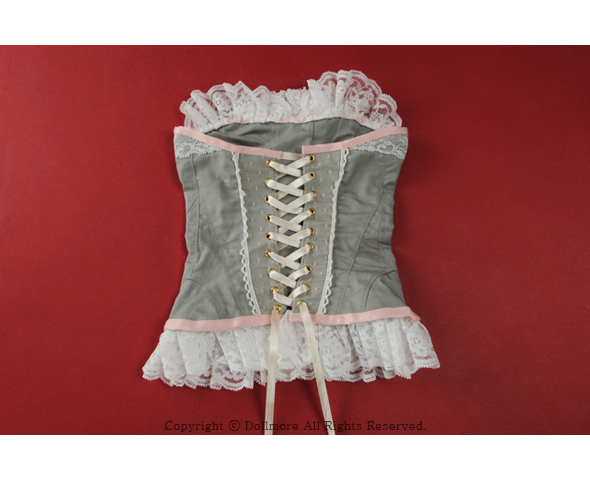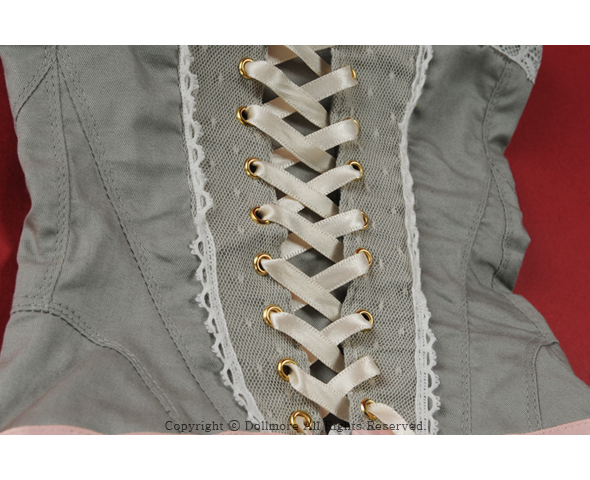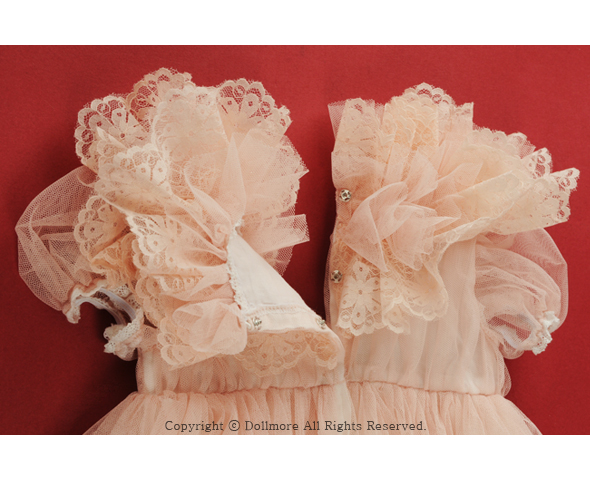 * Trinity Doll Size
1. Tall : 105cm
2. Body length not include a head : 92cm
3. Length from hip to knee : 25cm
4. Length from knee to calf : 24cm
5. Circumference of neck : 16cm
6. Width of shoulders : 14cm
7. Circumference of chest : 42.5cm
8. Circumference of waist : 31.5cm
9. Circumference of hips : 46cm
10. Circumference of Wrist : 11cm
11. Length from shoulder to wrist include a weist ball : 30.5cm
12. Circumference of ankle : 13cm
13. Length from hip to Heel : 54cm
14. Length of Foot size : 12.5cm
15. Circumference of calf : 21cm
15. Weight : 7.15kg

* For information about order and shipping
- As based on 'Production after order' system, your order can't be canceled, after paying.
- The shipping date may be delayed a little more on hand-made work. Seek your understanding.
- In general, It takes about a month before shipping according to order quantity.
* Notice
We do not accept custom make up and body blushing for any Trinity doll in our website, seeking your understanding~
* Payment method
1. Paypal - Dollmore will send you a invoice via paypal. (help@dollmore.net/necking@dollmore.com)
2. Eximbay (direct credit card payment)
3. Bank transfer.
- Bank name: Korea first Bank
- Account: 431-20-243375
- Recipient: lee eun young)
- Bank tel: 82- 2- 521- 9252
- Bank address : KOREA FIRST BANK 1675-1
Seochodong Seochogu Seoul 137-070 Korea
Gyodaeyeok Br.
- SWT code : SCBLKRSE
* Layaway Terms

To place an order on layaway, add items to your shopping cart as you normally
and put a memo for "Max 12 months Layaway" on additional comments section.
then I'll send you an invoice for 1/12 of your total order as a deposit and we will then send an invoice the remaining balance in 12 equal monthly payments beginning one month
from the original date on which you placed your layaway order.
At 12 months, after your last installment payment has been charged, we will ship you your merchandise.
In the case of LE, you can't cancel your order. Also, the initial deposit is not refundable.
Therefore, please consider very carefully before deciding to buy.